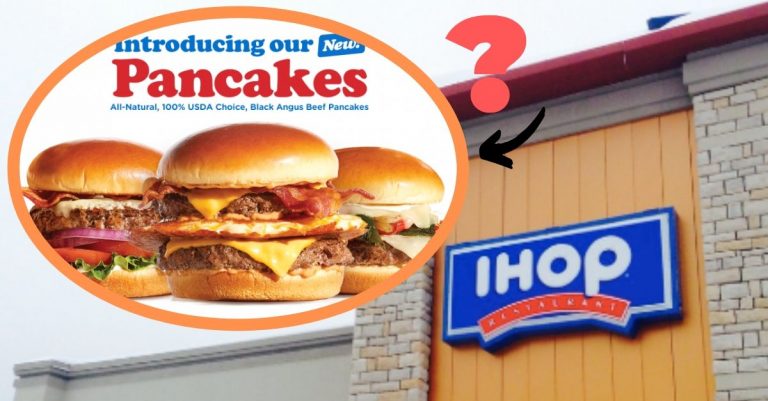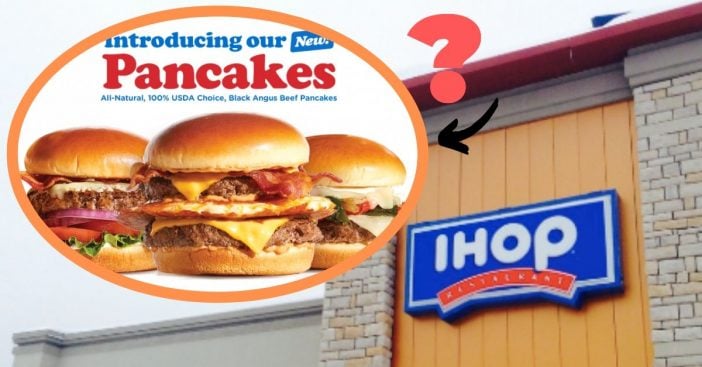 Recently, we reported that IHOP was changing up their name once again after they made headlines last year for changing the 'P' in their name to a 'b'. Now, they're keeping the 'P' but they're changing the meaning of it. This time, it has people left with more questions than answers.
The official Twitter account for IHOP posted a video introducing their newest creation. A pancake… in the middle of a burger…? The name change was inspired by someone's message to them. The message told IHOP to "stick to pancakes" so their idea was to combine both pancakes and burgers. I have to say, I wasn't expecting that. Watch the video below!
Sticking to what they know best?
.@TheRexlChxndler wanted us to stick to pancakes. Well, this one's for you, Chandler… pic.twitter.com/ALanNzGAJM

— IHOP (@IHOP) June 3, 2019
Despite the burgers clearly being just burgers, IHOP is calling them pancakes. In the video, you can also see that they have named the burgers as "pancakes." Very interesting. So, what are the new burger-pancake-things at IHOP?
There is the Big IHOP Pancake, including an actual pancake between two meat patties. Then, two steakburgers. The Garlic Butter Pancake, topped with smoky bacon and fixings and The Loaded Philly Pancake, topped with sautéed onions, peppers, and melty cheese sauce.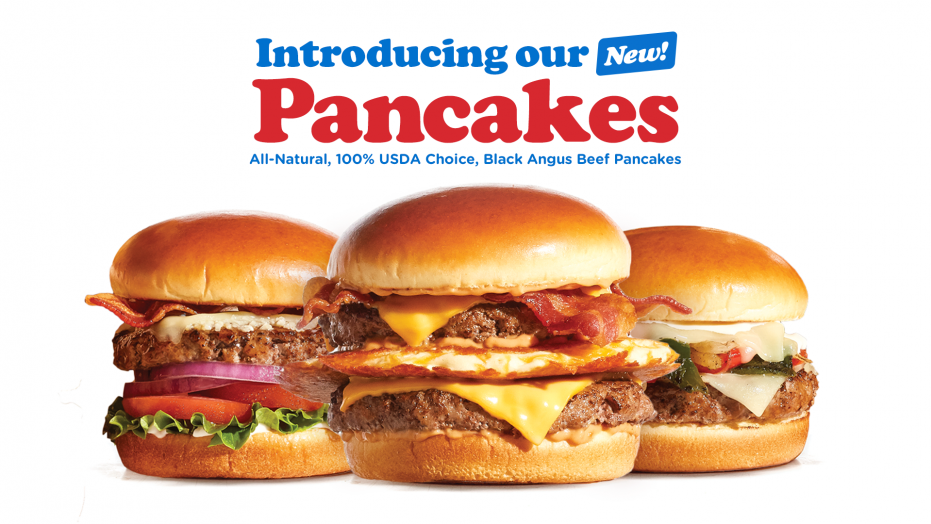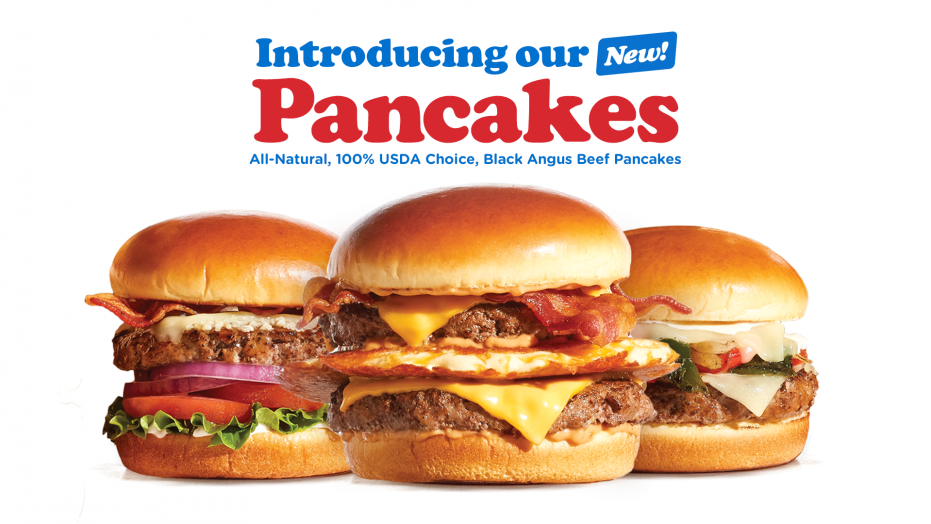 Brad Haley, Chief Marketing Officer at IHOP, released an official statement about the new IHOP creation: "When we launched our new Ultimate Steakburgers last year, what better way to show the world that we take our burgers as seriously as we take our pancakes than by announcing that we'd be changing our name to IHOb … temporarily… That was hard for a lot of people to accept since they'd always known IHOP primarily as the breakfast and pancake place, so they took to social media to tell us — often in no uncertain terms — to stay in our lane and stick to pancakes."
He continues: "So, we're listening to the Internet this year by calling our new Steakburgers 'Pancakes.' And, so many people asked us why we didn't have a pancake burger last year that we've even added a 'Pancake' with a pancake in it: The Big IHOP Pancake … Burger."
What could the P be?

— IHOP (@IHOP) June 1, 2019
While everyone was so confused that IHOP was changing their name yet again, it was a successful marketing tactic. Everyone was playing into it. Many guess that the 'P' could now stand for 'pizza' or 'people'. Now we can all rest easy knowing nothing has really changed, including beloved IHOP signs everywhere.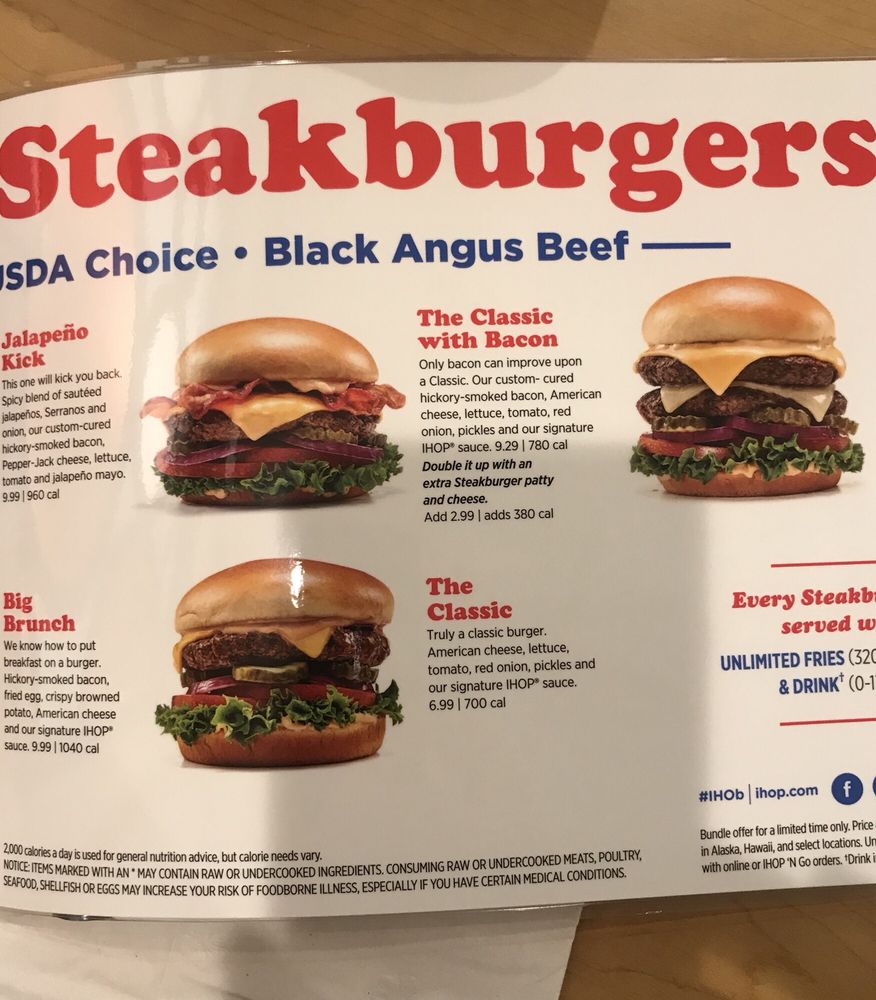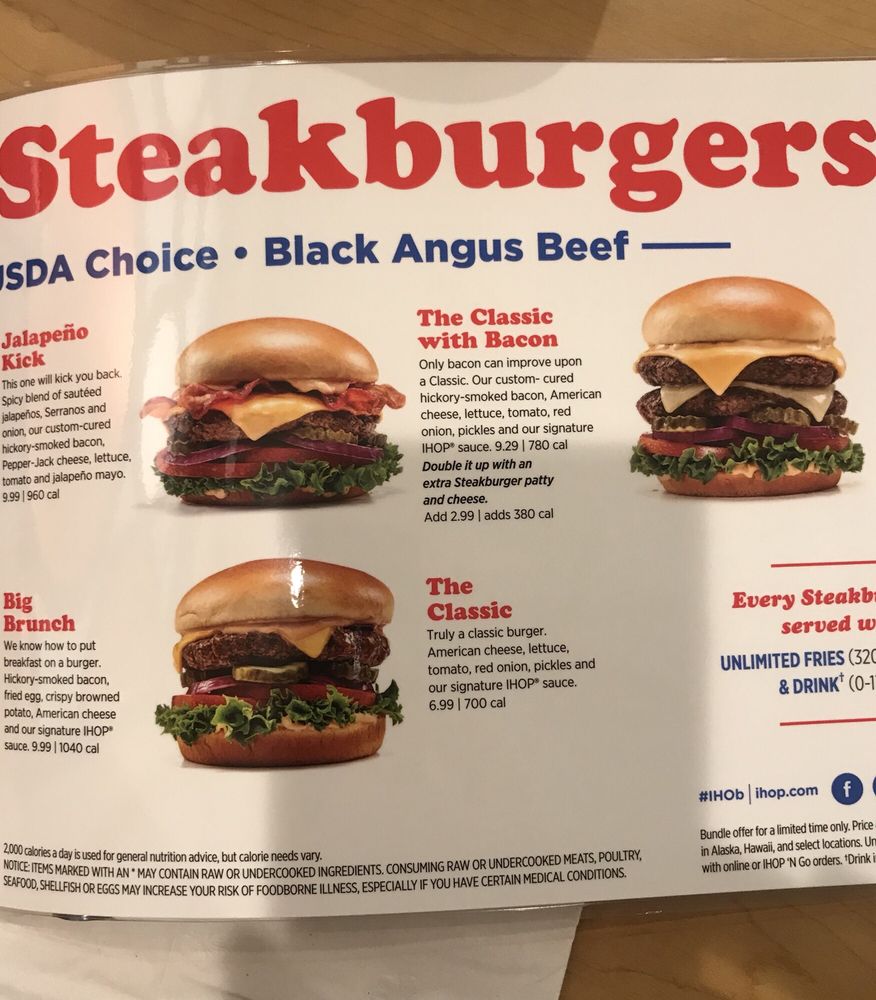 Looks like they haven't given up just yet!