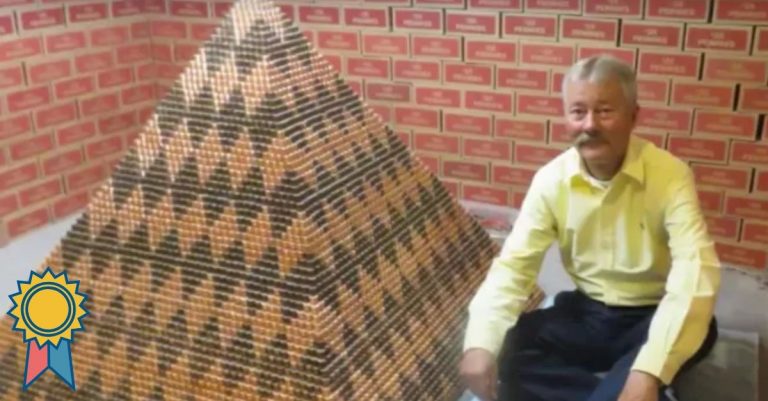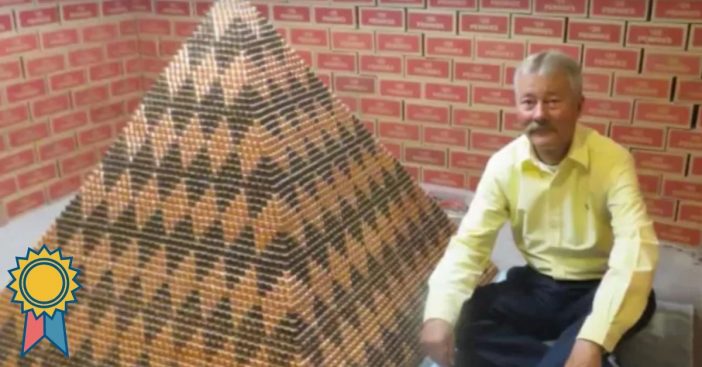 Have you ever seen a pyramid made out of 1,030,315 pennies? It actually holds a Guinness World Record for it, weighing in at 6,363 pounds. It took a whole 3 years to complete! The video shows a complete time lapse of the construction period. There's just something mesmerizing about watching pennies make up a whole pyramid!
The video comes from the YouTube channel "Penny Building Fool." Their channel showcases the construction of the pyramid for those of you who want to see how it was fully done! The final product does not even look like pennies!
Guinness Book of World Records Largest Pyramid Made Of Pennies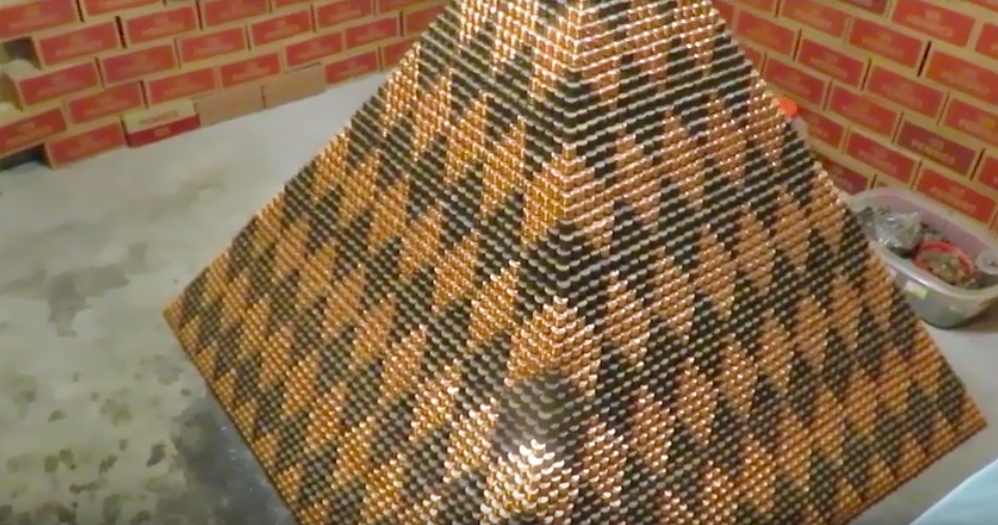 The description of the video details everything you need to know about this amazing pyramid! "This is the last video showing the construction of the New World Record Penny Pyramid according to the Guinness Book of World Records," it explains.
"This beats the previous record which used 100 people and was built in Lithuania. I constructed this by myself over the course of 3 years to the day. In real time I spent a total of 1.8 years building it and took approximately 425 days off during the construction. Please share this video as I think it would be amazing to see massive views on this. It measures 65 stacks across by 65 stacks back by 65 stacks high. Each stack contains 11 pennies. I'm free stacking these – no glue, welding or anything other than simply balancing on top of each other."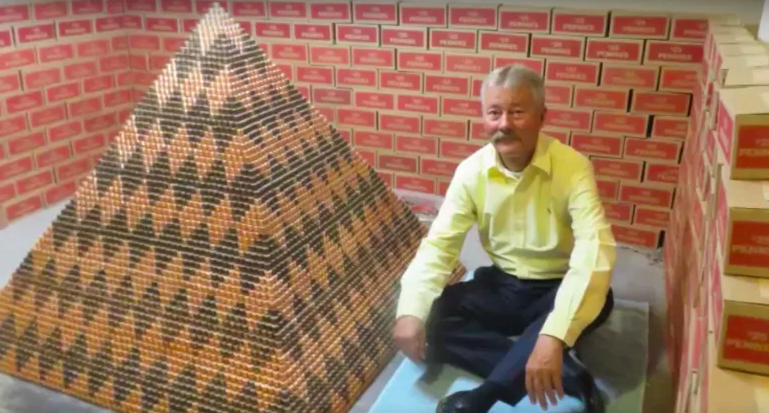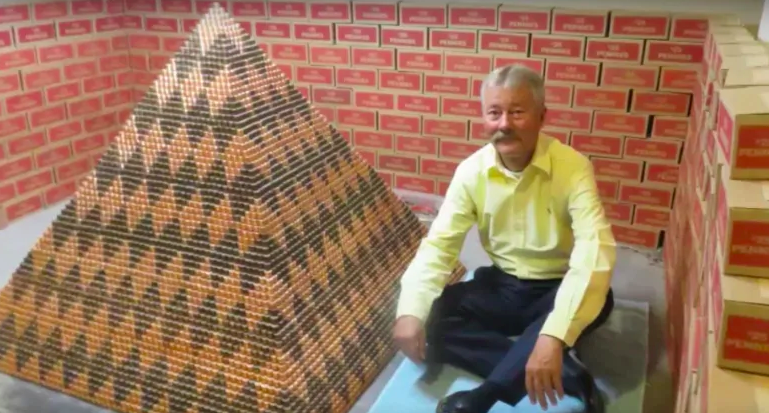 Interested in checking out the video? You can watch the penny pyramid video below!