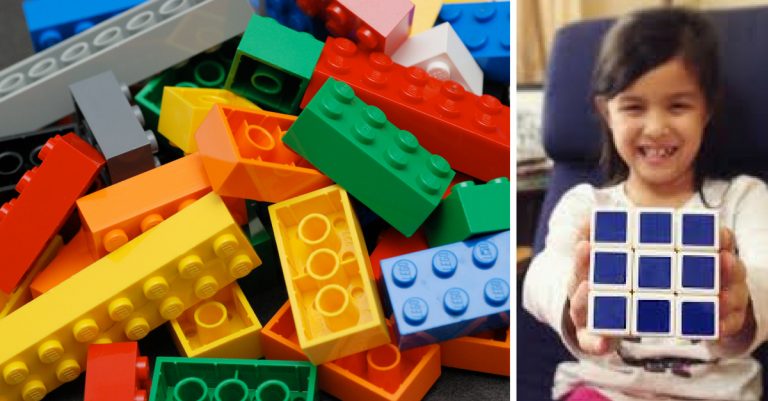 Have you ever looked at a Guinness Book of World Records or visited one of their museums? It can be fun and interesting to learn what types of world records are out there and who set the record. Some of the coolest world records were actually set by kids!
Learn some of the most interesting world records set by children.
1. Clapping
Okay, clapping doesn't seem that cool. But, Seven Wade set the world record for the most claps in one minute. He actually trained for this one too and got blisters from clapping so much. In December 2016, Seven clapped 1,080 times in one minute and beat the previous record by 60 claps.
2. Solved three Rubik's Cubes while juggling
This one is crazy! In December 2017, Que Jianyu solved three Rubik's Cubes while juggling them in 5 minutes and 6.61 seconds. He was only 13 at the time. He started solving Rubik's Cubes when he was only six years old.
3. Jump Roping
Do you remember jump roping as a kid? One team that was in elementary school holds the record for most skips over one rope in one minute. The team of 12 jumpers jumped over the rope 230 times in one minute without tripping at all.
4. Most pencils pierced through a water-filled bag
One 11-year-old student, Malachi Barton, was challenged by his science teacher to break this record. He pierced 15 pencils through a water-filled bag in one minute without breaking the bag!
5. Longest home-made slime
Ciela Villa was in fifth grade when she created a record-breaking slime. She achieved the longest distance of stretching the slime. It went 7 feet, 4 inches in 30 seconds!
6. Exciting Lego records
A group of elementary school kids broke two records with Legos. They put together the fastest assembly of 10,000 Legos in three hours. They also set the record for the longest Lego chain. It was 947 meters. They did all of this to raise awareness for a student who was suffering from a rare and fatal disease. Very inspiring!
Which world record do you enjoy the most? Can you believe that kids set these records?
If you liked this article, please SHARE with your friends!