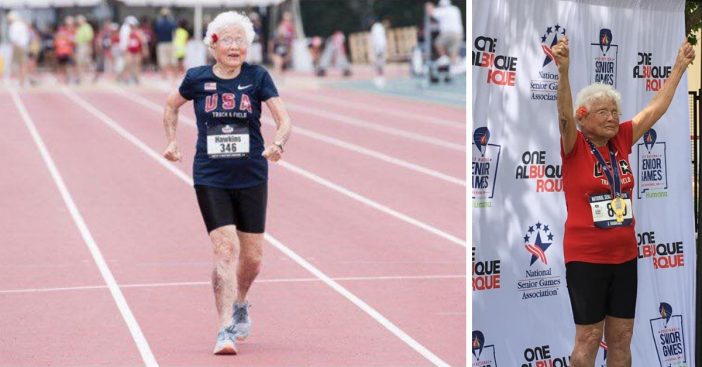 Julia "Hurricane" Hawkins started running when she turned 100 years old. She used to bike a lot but decided to pick up running, specifically sprinting. Now at 103 years old, Julia won two gold medals at the National Senior Games! She also set a very important record.
She won gold in the 50- and 100-meter races and set the record for the oldest woman to compete in the races and win. No word on why she is nicknamed "Hurricane," but we bet it is because of her fast running skills!
Learn the reason why Julia picked up the hobby of running at 100 years old
When asked about running, she said she started because she was always running to answer her landline! According to TODAY, she said, "I always came running in to answer the phone so I thought maybe I could run. I'm so glad it's over. I love running but, boy, it hangs over your head."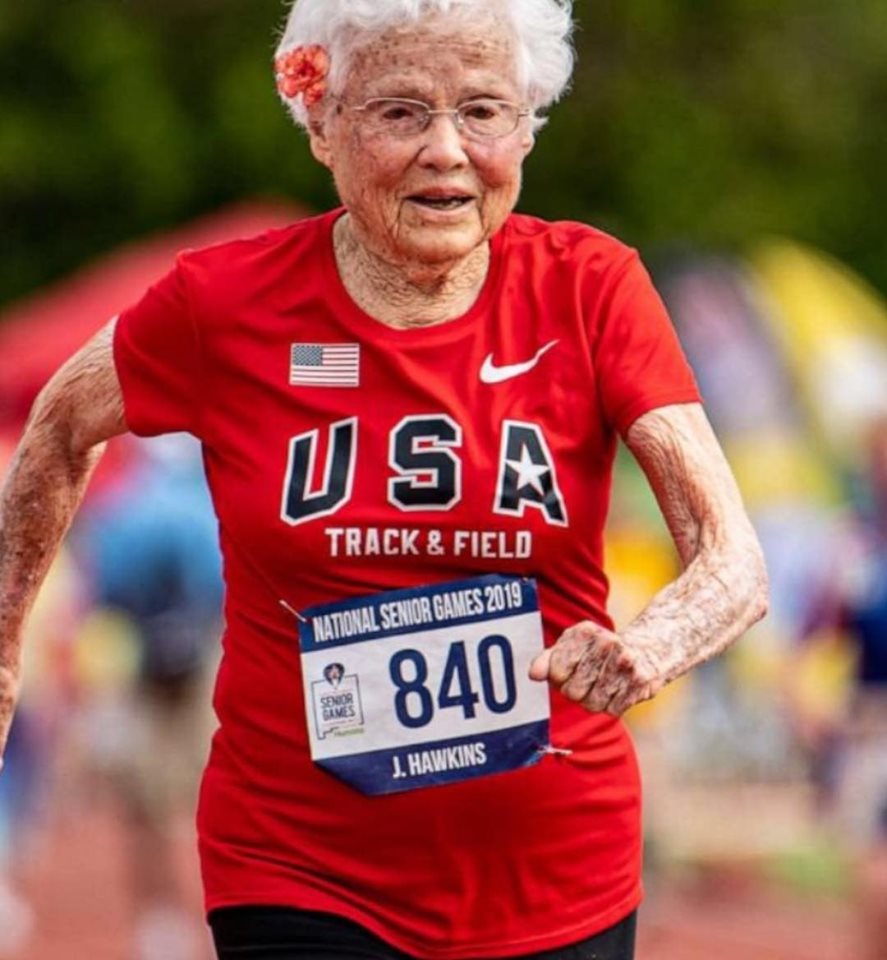 Julia has always been a bike rider and gardener in Louisiana. When biking got challenging and she fell and dislocated her elbow, she decided to pick up running. She said she didn't train normally, just decided to keep active, stretch a lot, walk and keep doing her normal activities.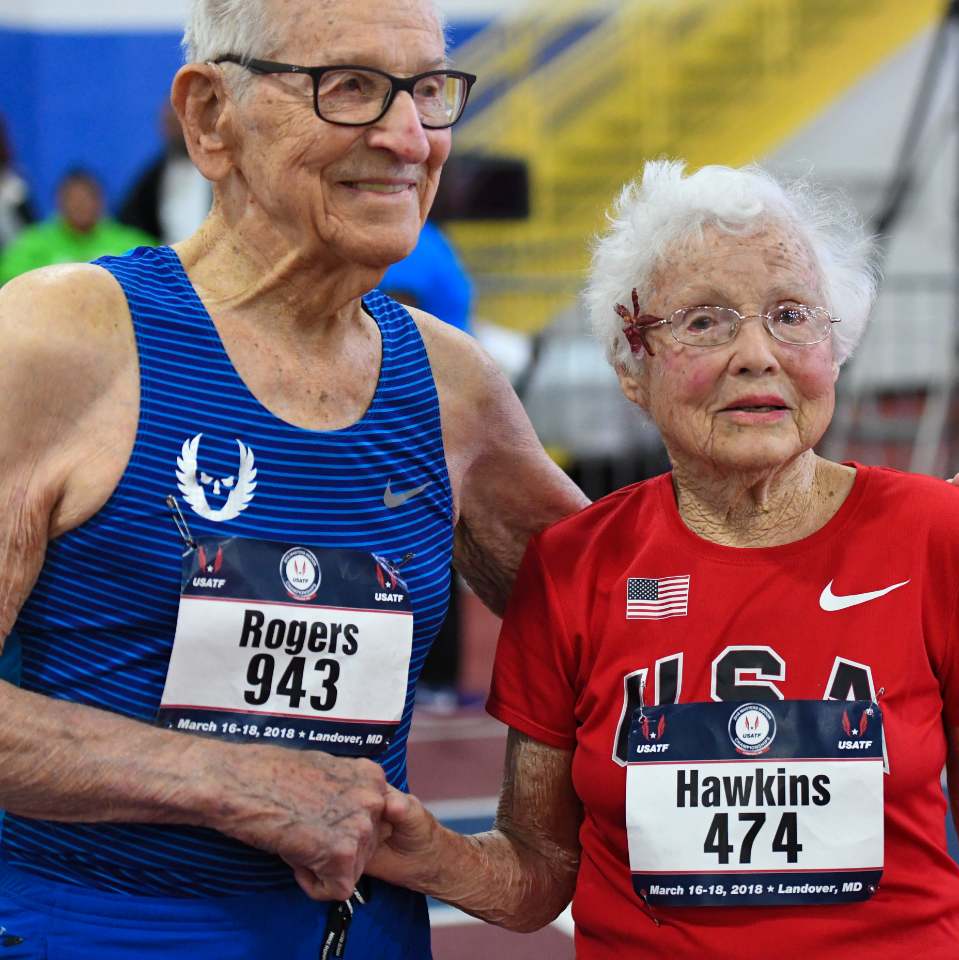 Julia said she has always been active and loved doing active things. She had been married to her late husband Murray for 70 years. He passed away at 95 years old, but they spent a lifetime of happiness together and stayed active together.
Her advice on marriage and finding the one? "Marry someone that you not only love, but you like and you admire and respect," she said. "Life has just been great for me. I wouldn't change much."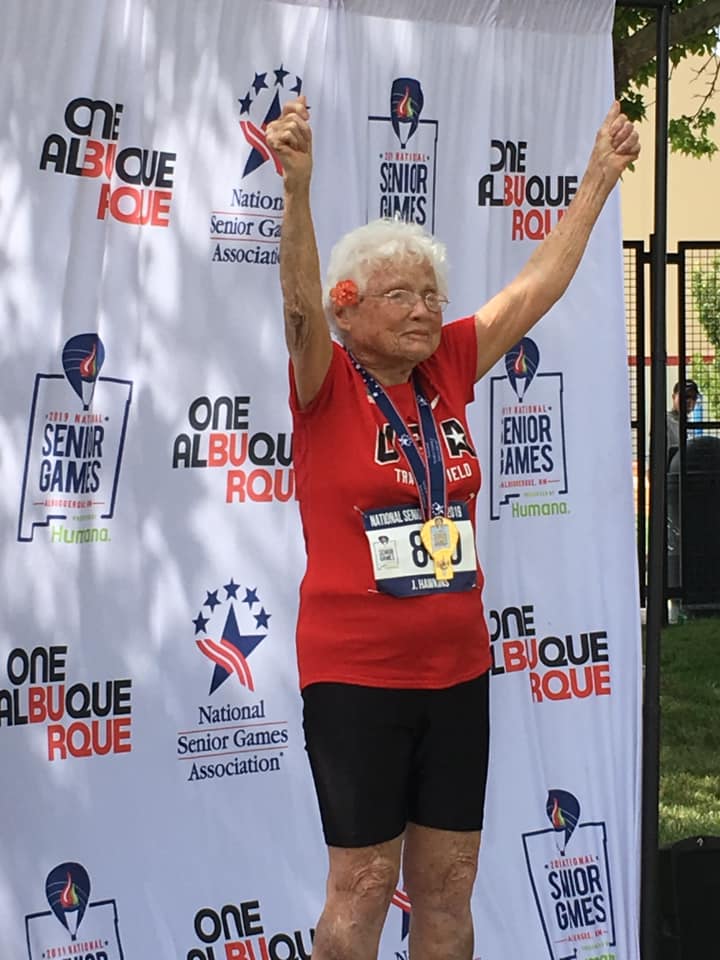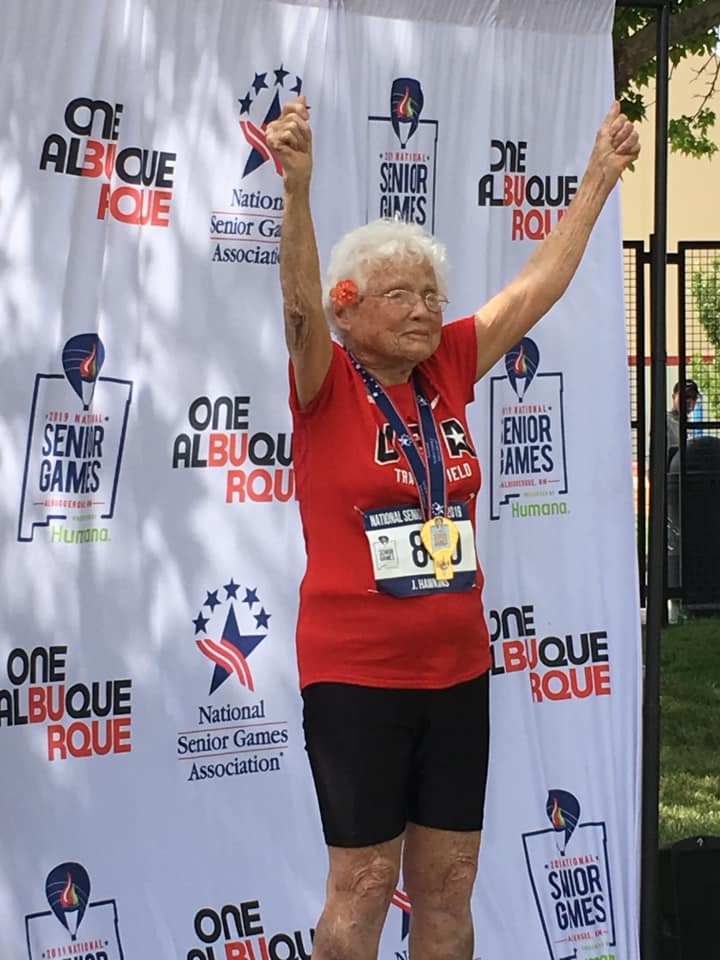 She also hopes to give advice to other older people and be their inspiration. She advises that they don't stop moving and keep active. "If I am an inspiration to older people … That's a good thing," she said. "Don't stop. You can still do things when you get older. Just keep moving and be interested in things."
Julia is truly an inspiration to all of us! This is such a beautiful story… congrats to Julia for her gold medal wins!