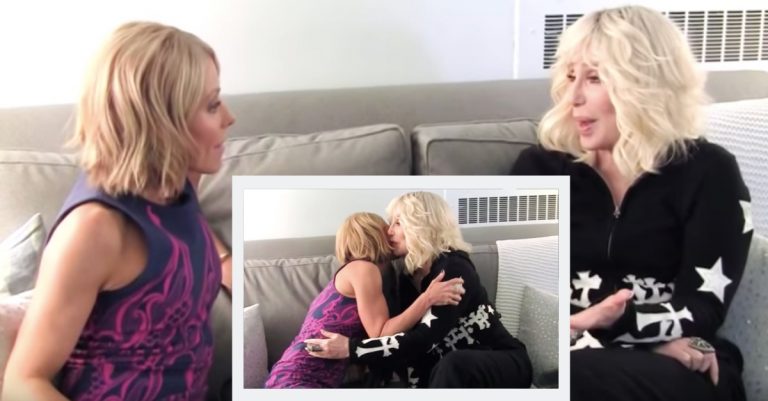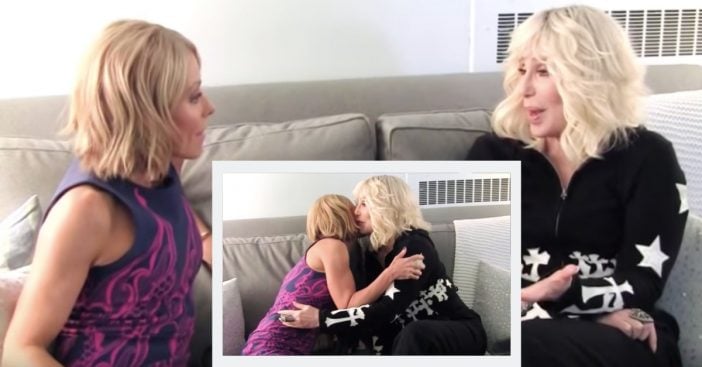 It looks like Kelly Ripa and Cher have been friends for a long time coming, as Kelly just thanked the 72-year-old singer for "keeping it real." She thanked the singer in a new video project that was launched by The Cher Show, the singer's biographical Broadway musical.
"I think you know by now I love you and I have for as long as I can remember. You have seriously taught me so much about being a woman, a strong woman and an inclusive woman in the entertainment industry," Kelly said to Cher in the video, "I look up to you, I hold you in such high esteem and I thank you for keeping it real and normal and fighting the good fight."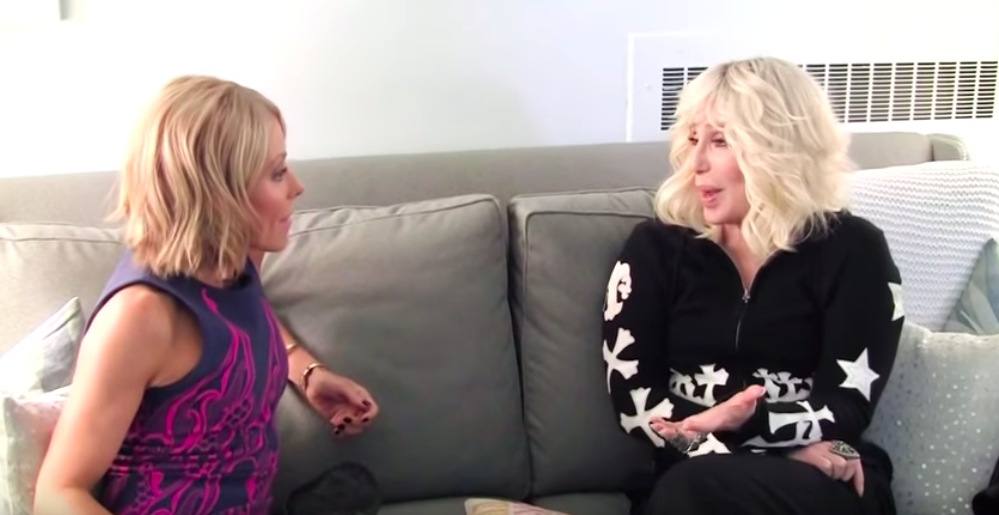 In the video, Kelly was joined by other world-renowned women in the entertainment business including Carol Burnett and Good Morning America's Robin Roberts. Recently, the singer took to Jimmy Fallon's stage to perform with the cast of The Cher Show, recreating the iconic look and performance from Sonny and Cher's "I Got You, Babe."
Aside from her hit Broadway musical, Cher also starred in Mamma Mia! Here We Go Again back in 2018 and released an ABBA-inspired studio album called Dancing Queen.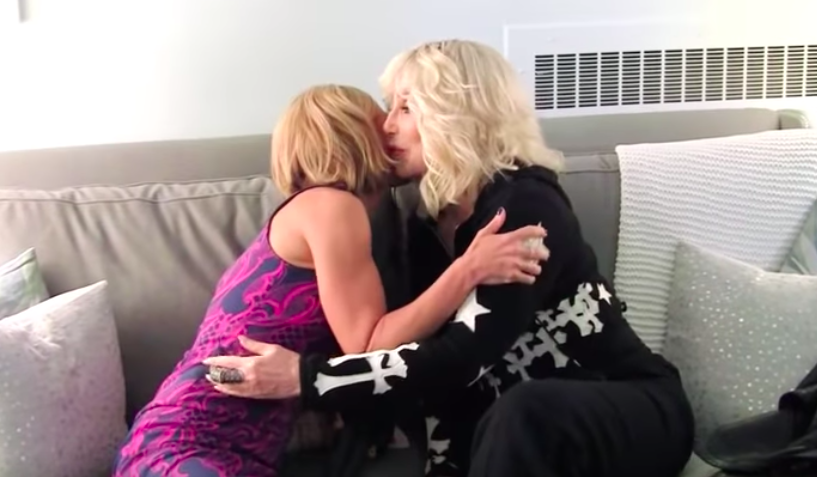 The Broadway musical stars three different actresses portraying Cher at different points of her life. Cher originally saw the show back in June of last year when they were having out-of-town tryouts in Chicago and she jokingly said that the show "needs work." Since then, it appears that Cher approves of what the creative team has done with the show.
She spoke with Tony-winning producer Jeffrey Seller for his SiriusXM special The Cher Show: Making the Musical. That was when Cher said she loved seeing all three Cher actresses on stage together, including scenes where an older Cher gives advice to a younger Cher.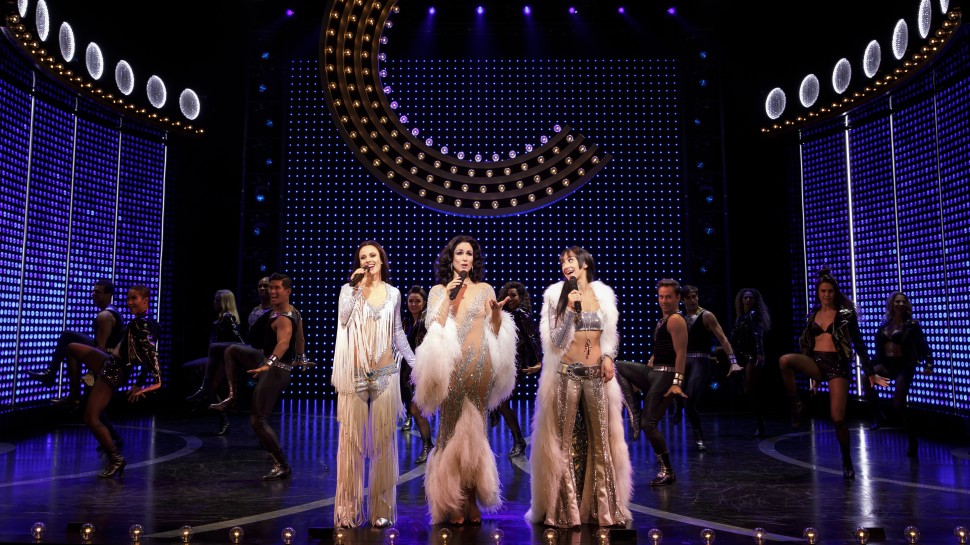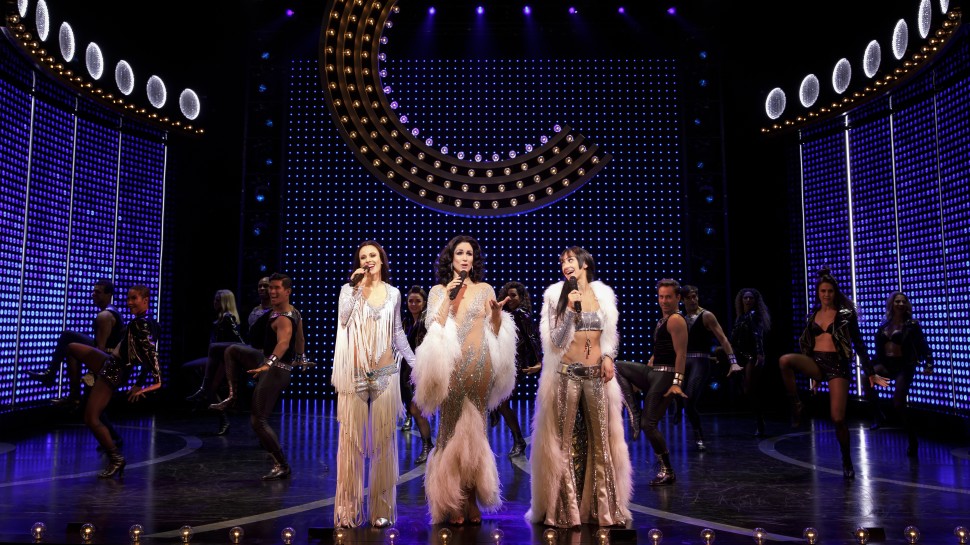 "I only wish it would have really happened," Cher jokes, in reference to the older Cher giving advice to the younger Cher in the Broadway show, "I could have saved a whole lot of painful s—, okay? I wish that they would have been there and someone who could say, 'You can leave him!'"
It's good to hear that The Cher Show is appearing to be doing well!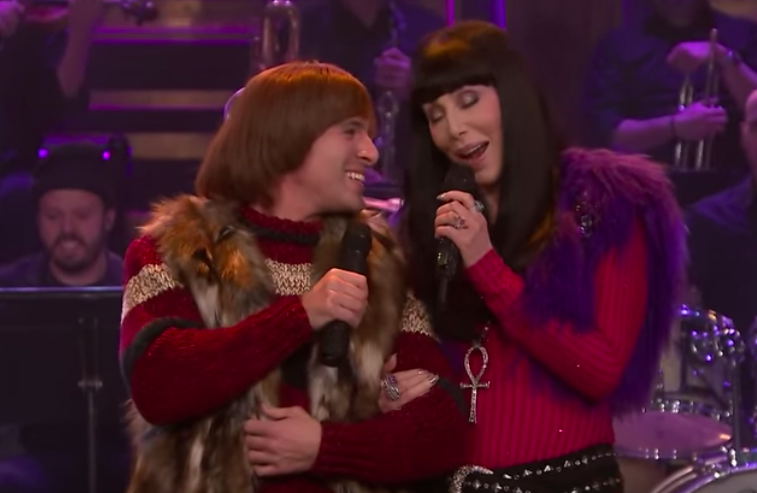 Be sure to SHARE this article if you loved Cher back in the day and still love her now!
Check out the video below of some behind-the-scenes footage from The Cher Show: