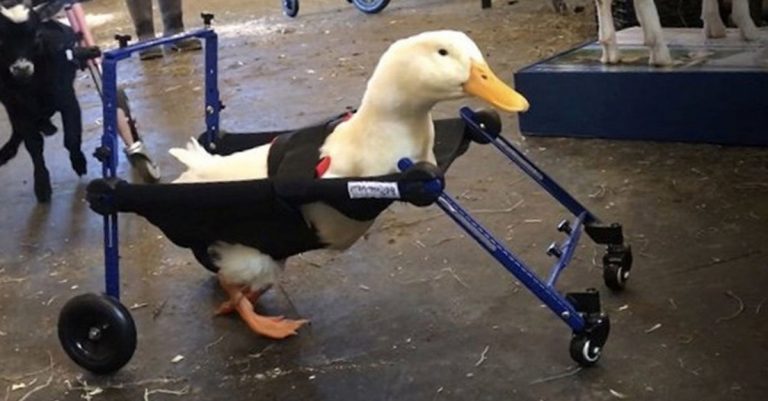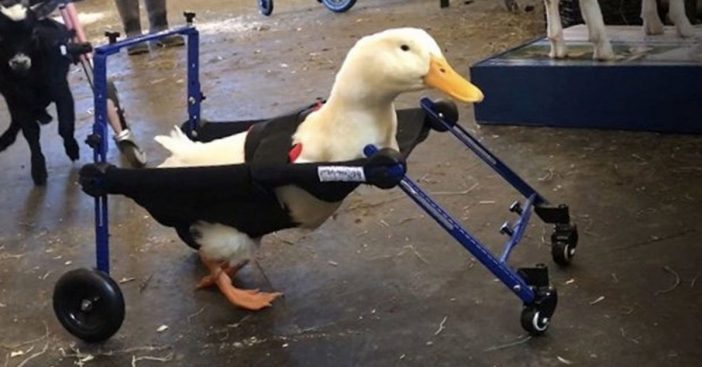 Merlin, a domestic duck, was finally given a second chance to walk (or waddle) again! He was originally adopted by the Goats of Anarchy sanctuary in Annandale, New Jersey and was born with a bad left leg, which left him pretty much immobile. The sanctuary was set on helping Merlin to walk, so they reached out to Walkin' Pets, based in Amherst, New Hampshire.
The company helps disabled pets by fitting them for specially-made wheelchairs to help them walk. Usually, the wheelchairs are designed for cats and dogs, but the company decided to modify a pre-existing wheelchair into a special one for Merlin.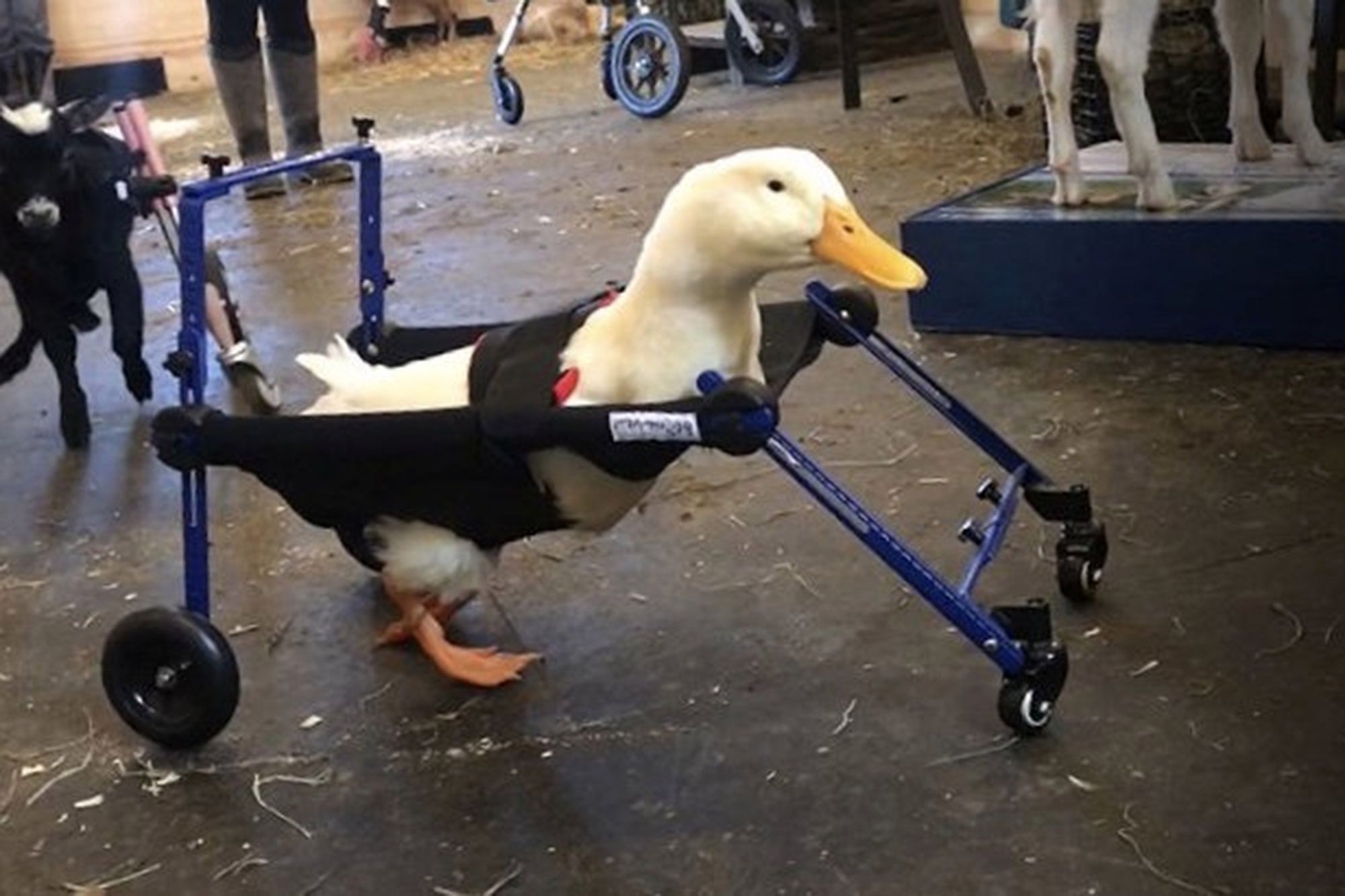 Founder of Walkin' Pets, Mark Robinson, expressed just how excited he was to be able to help Merlin. "I was thrilled my company was able to help a handicapped duck, our first one ever," he said.
Mikayla Feehan, the social media coordinator for Walkin' Pets, was also super excited about it. She was there when Merlin took his first steps ever and recorded the entire thing! "Watching [Merlin] take his first steps was really cool. Once he was all rigged up, it was truly amazing. It's not every day you get to see animals take their first steps. The wheelchair can go into water [but] we would just recommend avoiding salt water to keep the wheelchair in tip-top shape. Since its beginning, the company has produced more than 50,000 wheelchairs for disabled pets all over the world."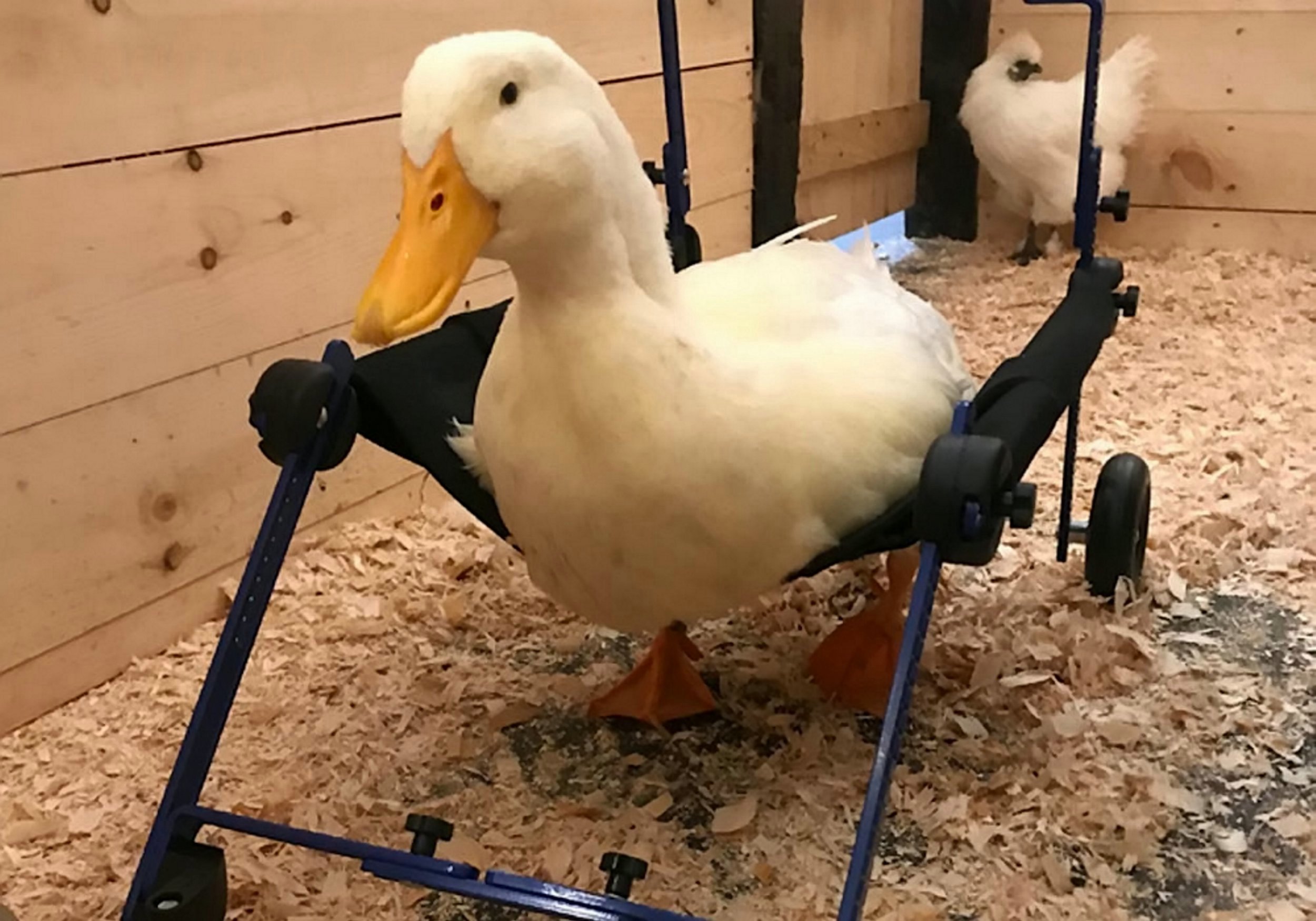 Mikayla continued on by saying, "To see Merlin taking his first steps in that wheelchair really warmed my heart." It warms all of our hearts at DYR, too! We can all clearly see how excited Merlin is in the video as he takes his very first steps. He's quacking all over the place! We wonder what he must be saying!
He's even got a little smile going on, too, that you can see in the photo below!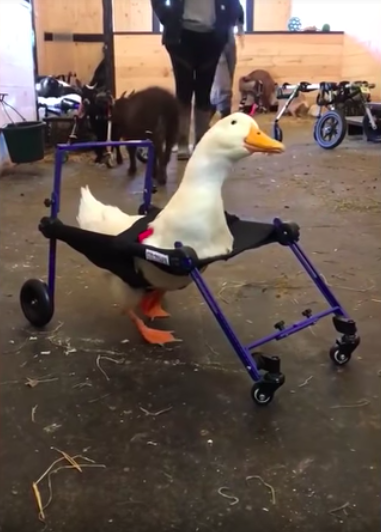 Be sure to SHARE this article if you absolutely loved this heartwarming story about Merlin the duck!
Don't forget to check out the full video below… we're so excited for him!: