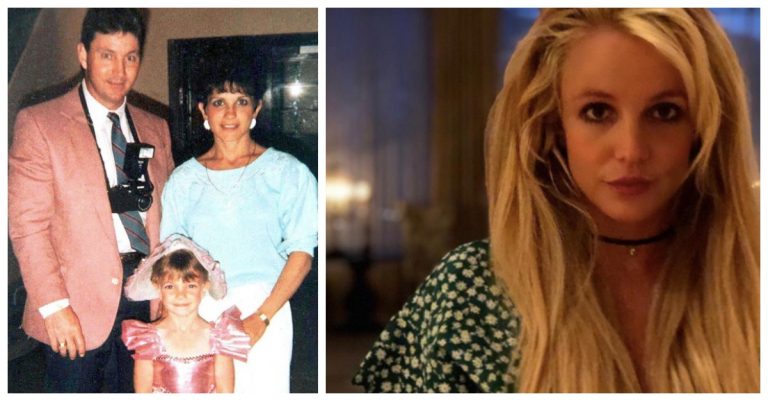 It has been reported that Britney Spears has checked into a mental health facility amid her father's illness. Her father, Jamie Spears, has allegedly been experiencing serious problems with his intestines and colon and it doesn't seem to be getting any better. He has now had two surgeries at this point in an attempt to correct the issues.
Despite all of this, Britney is distraught over the situation. She also put her Las Vegas residency on hold in order to care for her father and she announced the news in an Instagram photo post with her family and a very lengthy, heartbreaking caption.
https://www.instagram.com/p/BsOGMGIAXLe/?utm_source=ig_embed
"A couple of months ago, my father was hospitalized and almost died. We're all so grateful that he came out of it alive, but he still has a long road ahead of him. I had to make the difficult decision to put my full focus and energy on my family at this time. I hope you all can understand," the caption reads.
The singer posted a recent photo, a quote that read "Fall in love with taking care of yourself, mind, body, spirit." She has checked into a facility and will live there for about 30 days.
https://www.instagram.com/p/BvziBzUgQoz/
Britney's father has been a huge influence in her life, especially when it came to her mental breakdown back in 2007. She has been under a conservatorship relating to bipolarity, in that Jamie saved her life when he stepped in during her 2007 meltdown, fearing that he would wake up one morning and get a call from the coroner.
These days, despite her father's health issues, Britney seems to be doing well otherwise! She spends a lot of time focused on her family and music and spends a lot of time promoting health and wellness on her social media, too!
https://www.instagram.com/p/BqFya43gIUp/
We're certainly glad that Britney is taking the necessary time she needs to make sure her mental health is okay! With tremendous fame also comes tremendous hardship and it's even more difficult facing it head-on the public eye.
The singer has scored six No. 1 albums on the Billboard 200 and five of her singles have reached the No. 1 spot on Billboard's Hot 100 charts. As a result of all of Britney's success, Billboard named her the eighth biggest artist of the 2000s decade.
https://www.instagram.com/p/BmebQjbnByA/
Be sure to SHARE this article with well wishes for Britney Spears and her family at this time!
Do you remember some of Britney's earliest hits? Check out the music video below for "Oops! I Did It Again":