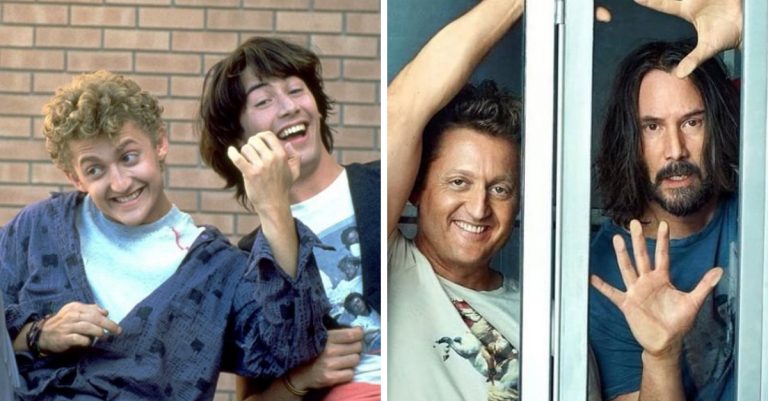 If you're a fan of the Bill & Ted movies, get ready for a surprise that is almost 30 years in the making! Alex Winter and Keanu Reeves, who play Bill and Ted, have just announced there is another Bill & Ted movie coming out next year! We are so excited for these two to reprise their totally awesome roles.
There have been two previous Bill & Ted movies: Bill & Ted's Excellent Adventure and Bill & Ted's Bogus Journey. The first movie was released in 1989, while the second was released in 1991. The new film Bill & Ted Face the Music, will be released on August 21, 2020. That is almost three decades later!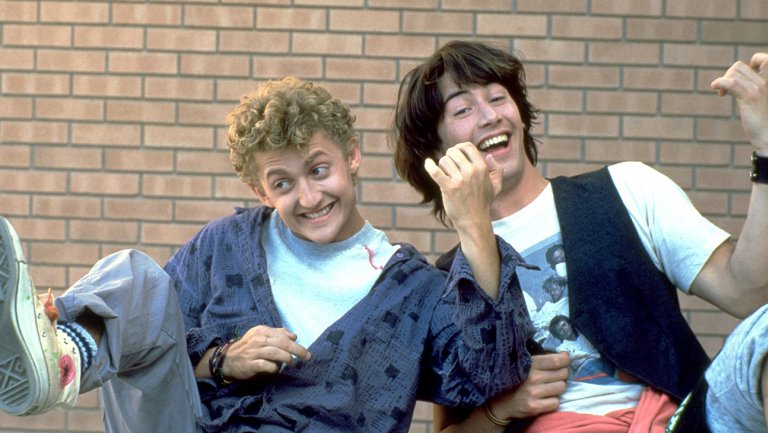 In addition to the movies, there was also an animated television series and a live-action television series in the '90s. Not to mention Bill & Ted video games, comic books, a musical, and even a cereal made in their honor.
What Will The New Movie Be About?
According to IMDb, Bill & Ted Face the Music will be about "two would-be rockers from San Dimas, California, were once told they'd save the universe during a time-traveling adventure, but find themselves as middle-aged dads still trying to crank out a hit song and fulfill their destiny." The film will also feature Bill and Ted now as parents. That should be interesting to see them partially settled down!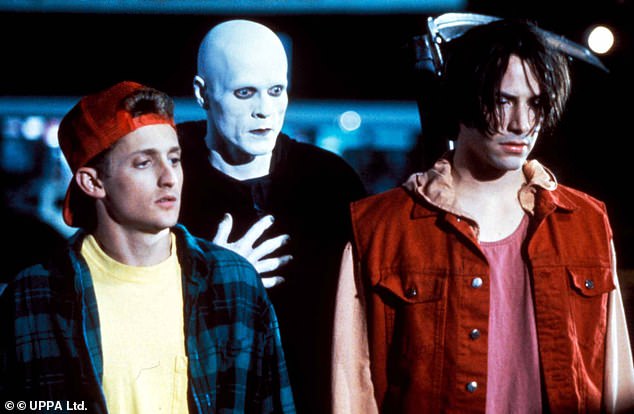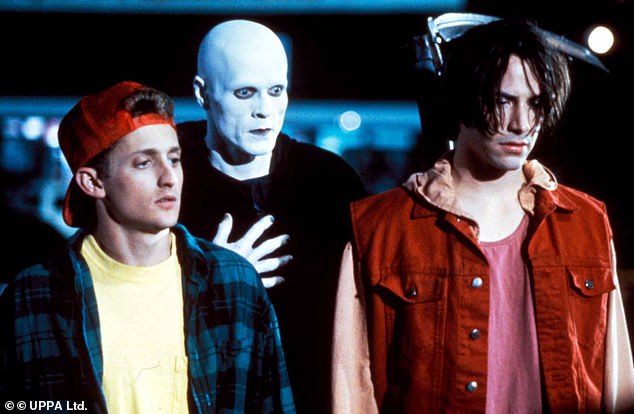 The pair took to social media to make the official announcement. In the video, they called themselves the "Wyld Stallyns," the name of their band in the original film. As they announced that they were working on this new movie, they thanked the fans. They said that without the loyal fans of the movies, they would never have been able to produce a third one.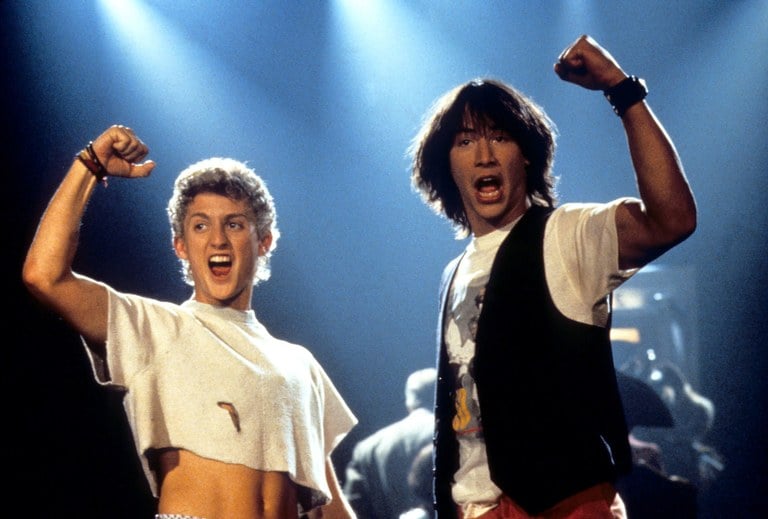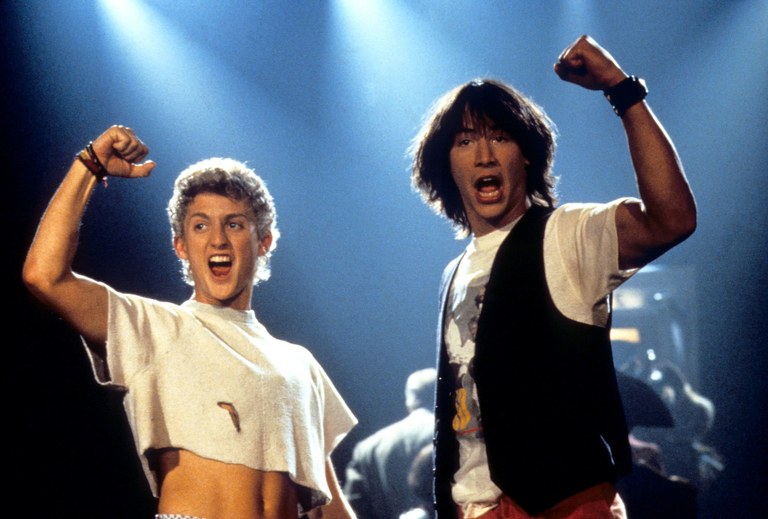 Keanu and Alex have been hinting at a third Bill & Ted movie at film festivals since 2011. They were able to confirm it in May 2018 and we are so excited there is now a release date! It is likely the pair is already filming the movie. We can't wait to see it next year!
https://www.instagram.com/p/Bg9X1nOFq2y/
Are you excited for another Bill & Ted movie? Will you be seeing it as soon as it comes out on August 21, 2020? If you enjoyed this article, please SHARE with your friends and family who love the Bill & Ted movies and will be excited for a new one!
Watch Keanu Reeves and Alex Winter give the official announcement in the video below: