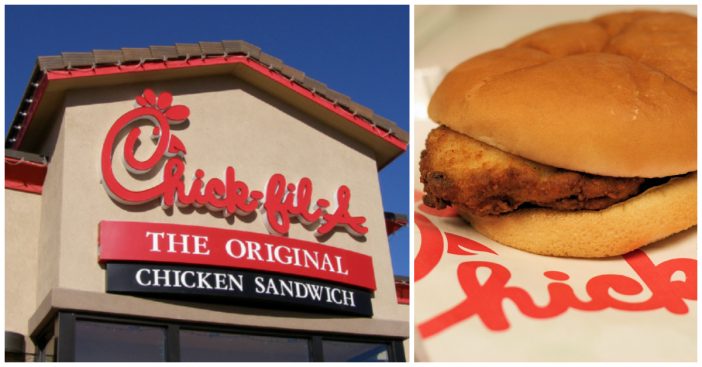 Do you love Chick-fil-A? Even if you eat there regularly, you may not realize that they have a secret menu. There's no official secret menu that they might hand you if you ask for it, but there are certain special items you can ask for that aren't on their regular menu.
Make sure to ask politely because they aren't obligated to make special items for you. The less complicated something is, the more likely they will be to serve it to you as well.
Here are some of the best secret menu items we rounded up for you:
1. Chicken and bacon for breakfast
If you're in the mood for chicken or bacon for breakfast, ask for either (or both!) to be added to your breakfast bagel or sandwich. If you'd rather have a breakfast biscuit instead of a bagel, ask for that too.
2. Buffalo chicken sandwich
If you love the Spicy Chicken Sandwich but want a kick of buffalo, ask for the Buffalo Chicken Sandwich. They will add their signature Zesty Buffalo Sauce and it is filled with delicious dill pickle chips too.
2. Grilled cheese
If you don't want to eat meat, just ask for any bun to be toasted with sliced cheese. If you want all the extras, ask for a Chick-fil-A Deluxe, hold the chicken. You'll get pickle chips, lettuce, and tomatoes with your cheese as well.
4. Fried or grilled
If you'd rather have fried chicken or grilled chicken with any version of a sandwich, simply ask for the swap!
5. Spicy Char
https://www.instagram.com/p/BNVo3UxDP0k/?tagged=spicychar
One of the most famous secret menu items is the Spicy Char sandwich. It is a grilled version of the Spicy Chicken sandwich.
Do you like Chick-fil-A? Have you ever ordered an item off their "secret menu"? What is your favorite item to eat there? If you found this article interesting, please share it with a fellow Chick-fil-A lover!