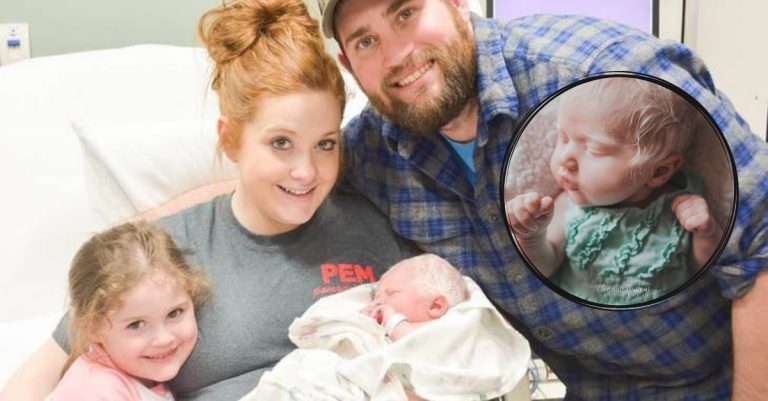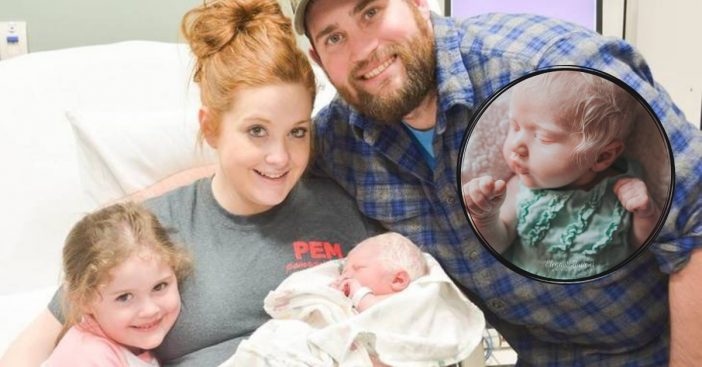 Taylor Dunnavant found out that she and her fiancé, Chris, were expecting their second baby and couldn't be more thrilled! However, her second pregnancy was much worse than her first with 5-year-old Brooklynn; she was in pain, actually losing weight, and was convinced she must be having a boy!
The surprises came when Taylor went into labor two weeks early and Taylor gave birth to a baby with albinism. Taylor says she was more concerned with how Brooklynn would view her new baby sister, but Brooklynn was probably the one with the least questions!
When newborn Nora was born, nurses and doctors told the new, proud parents that their baby had a full head of hair. The family had been trying to figure out if she'd have red hair like mom or brown hair like dad. Well, they got the shock of their life when Nora was born with completely white hair!
"When he set her down, all I could do was yell, 'Oh!'" Taylor tells CafeMom. "Our baby had hair alright, a head full of hair, white as snow. I looked at Chris and all I could say to him was, 'She has white hair.'"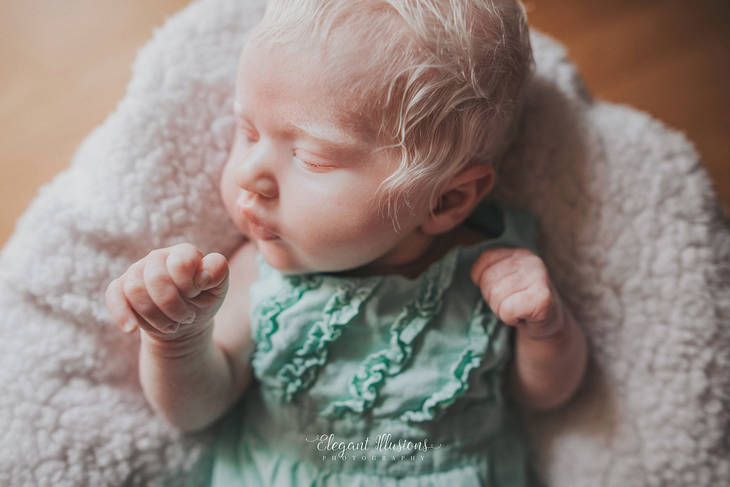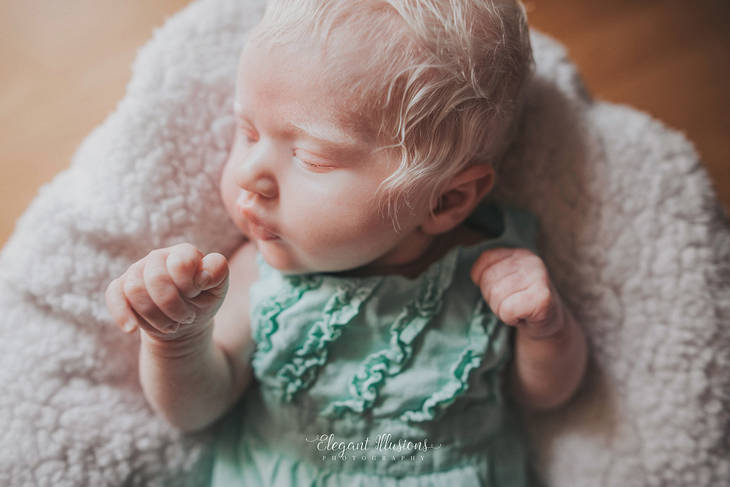 One of Taylor's biggest fears, as previously mentioned, was that Brooklynn wouldn't react well to her new baby sister's different appearance. "I was dreading having to explain to our 5-year-old, Brooklynn, why her sister was different… I didn't want Brooklynn to think we didn't love her. It wasn't so much directed towards Noralynn's albinism, but more just I didn't want Brooklynn to dislike her baby sister."
But to Taylor's surprise, Brooklynn was excited she had a baby sister who looked like a princess! Specifically, Princess Elsa from the musical-movie Frozen.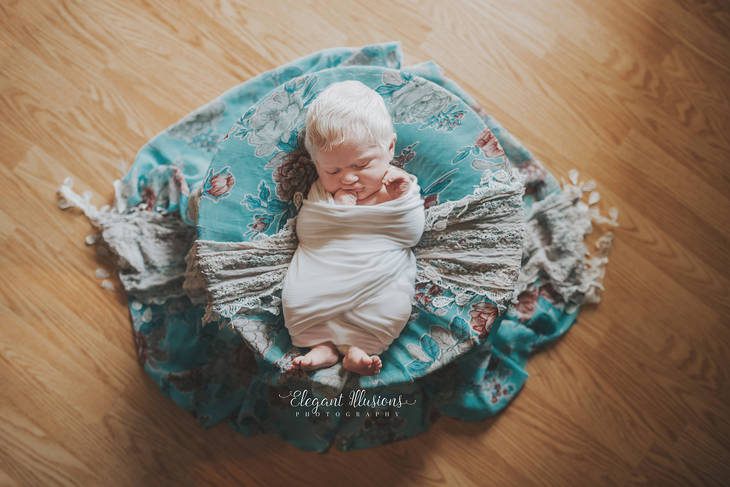 "I didn't have to tell her [a] thing … She told me that her sister was a snow fairy. And then informed me that she was related to Elsa. I should have known that children see no differences," Taylor says. "It was the most comical, yet heartwarming response. And I hoped the world would be just as accepting as my 5-year-old was."
After seeing a specialist, Nora was officially diagnosed with albinism after Taylor and Chris had both learned that they carry the recessive gene for Nora to then receive it.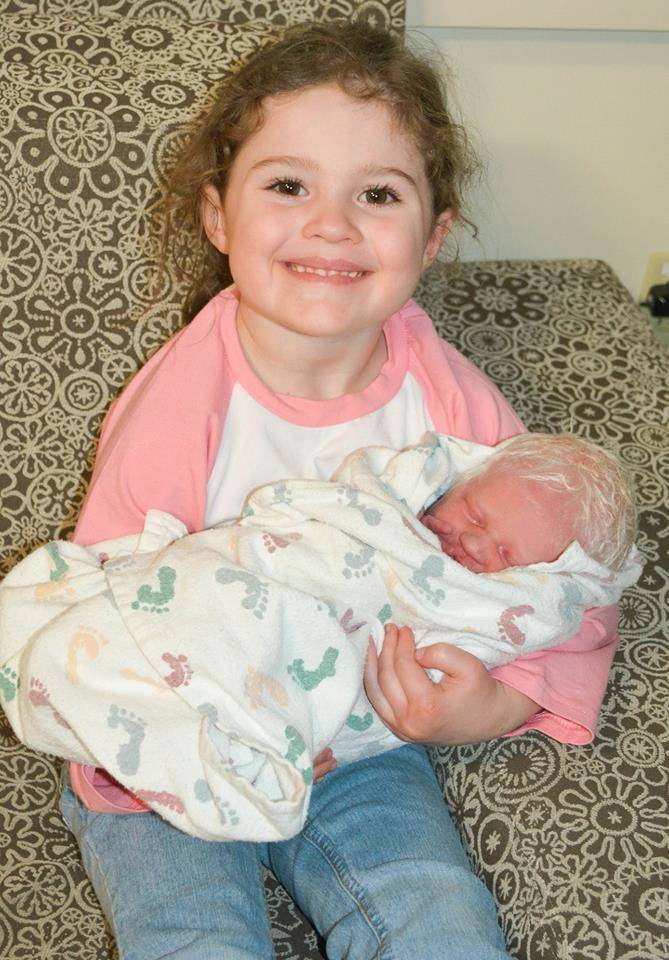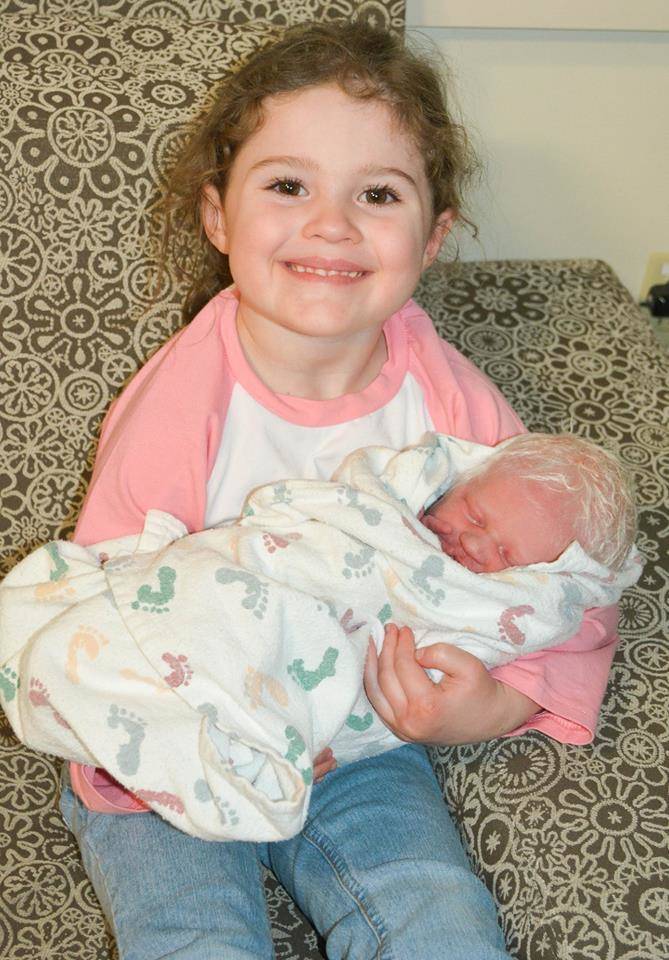 While Nora may be looking like a pretty princess now, albinism does come with its challenges.