In 2019, it would seem random acts of kindness are extremely rare, but that isn't always the case. There are still many instances of people expressing their care through kind acts in this day and age. When we hear stories like this, we have a little bit of faith restored.
For Leigh Anne Skoda, things as of late had been grim. According to Newsner, Leigh Anne's husband passed away after a 7-month-long battle with cancer. The mother-of-three lives in Nebraska with her children. She is familiar with snowstorms, as are many of us, and all of the struggles that come with them.
After one storm, she noticed a FedEx truck parked on her street and that is when she spotted Brian Scholl, a FedEx driver that had a route in her area. At that time, she asked him if he could help her put air in her tires. He was kind enough to do so, and it was at that time he learned she was a widow who'd lost her husband to a tough battle with cancer.
Not long after that, Leigh Anne caught Brian on camera on her front porch. She has a Ring doorbell, which has a camera inside that can stream to homeowners. Brian was on her porch shoveling snow off after a storm had hit their area. Without needing to be asked or telling her what he was doing, Brian took it upon himself to help out a widowed mother when he felt he was able to.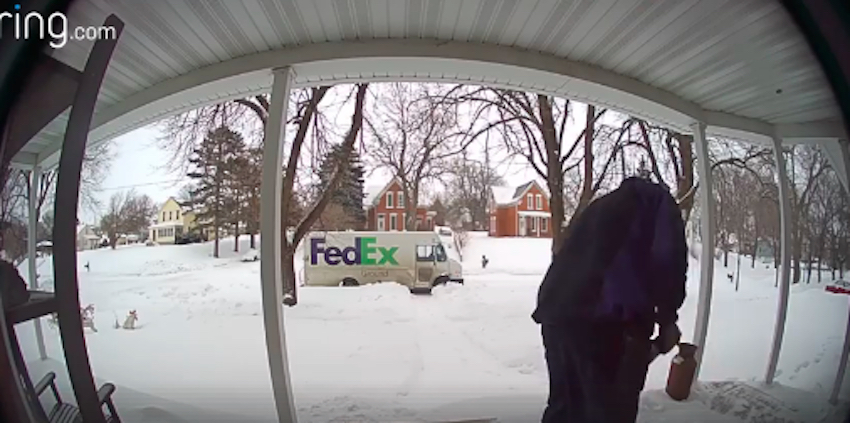 Leigh Anne Skoda shared the video from her Ring camera on Facebook. Since she posted it on March 7, 2019, it has gotten over 1,000 likes and 300+ shares. Leigh Anne shared the video with this caption:
Doorbell cameras don't only catch people stealing packages. Our FedEx guy stopped and out of the kindness of his heart, scooped my sidewalks. I truly feel like we cross paths with people for reasons. Thank you, Brian Scholl, for just being you, and being one of the people who truly 'get' our situation! #kindessmatters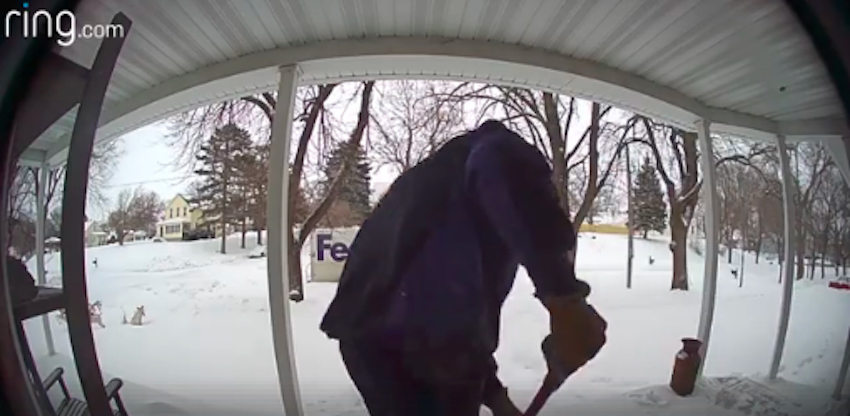 The video went viral quickly and prompted an outpouring of support and praise for Brian from people across the country. Many people were happy to see something so positive on their social media feed. One Facebook user wrote, "I love hearing about these kinds of posts. We certainly need Moore of these. Great job Brian."
Please SHARE this with your friends and family on Facebook as a reminder that showing kindness to others does matter!