A dog named Cupid watched on as his family packed their bags and moved away from home, leaving him there on the front porch. He hoped that if he waited long enough his family would return for him. Cupid wasn't sure why any of this was happening or why he wasn't able to join them. He was waiting there for weeks until neighbors made calls to Janine Guido, founder of Speranza Animal Rescue.
"All I was told was that his owners moved out and left him behind," Janine tells The Dodo. "I asked multiple other people if they knew anything about the dog and they just said, 'They moved out.'"
Cupid was waiting for weeks on the front porch of an empty house for a family that was no longer there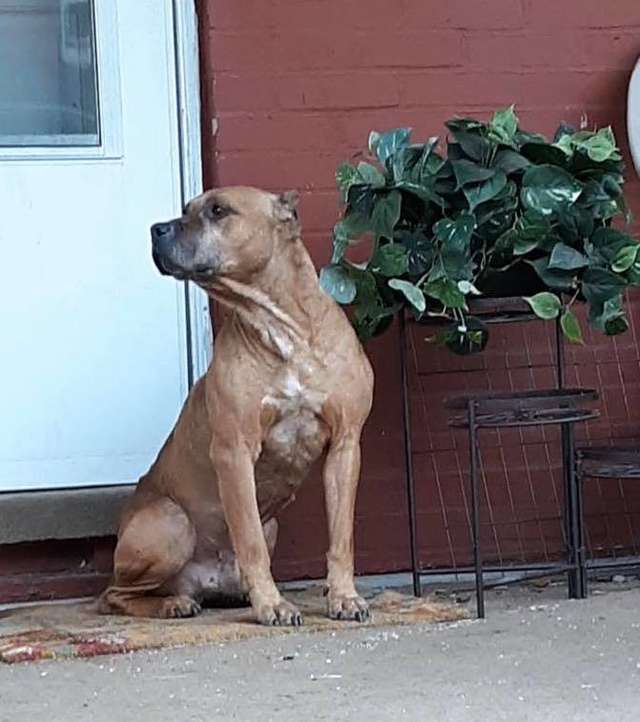 Janine says she spotted Cupid eating out of a dumpster. She attempts to approach him, but he becomes scared and runs back to his spot on the porch. He was scratching at the door trying to get inside. Janine would try to convince Cupid to have some food, but the dog wasn't having it.
RELATED: 5-Year-Old Boy Saves Family And Dog From House Fire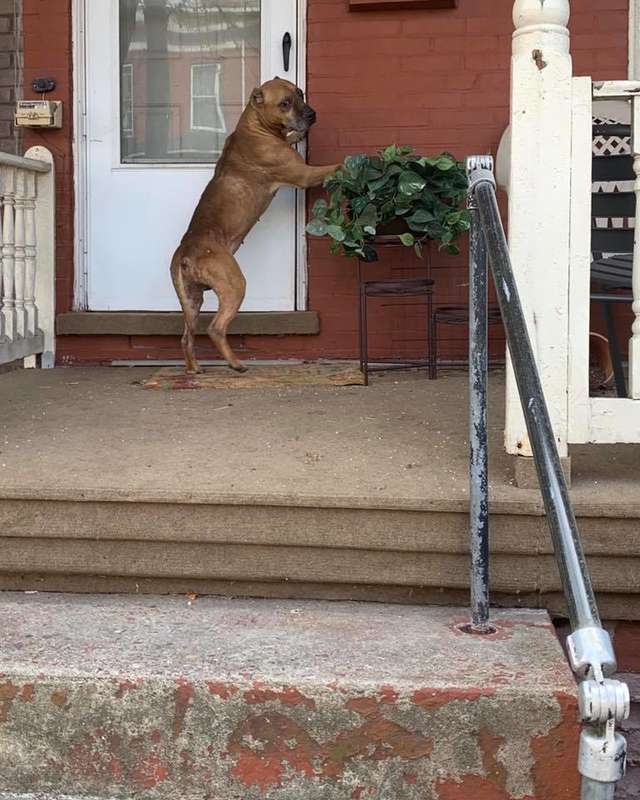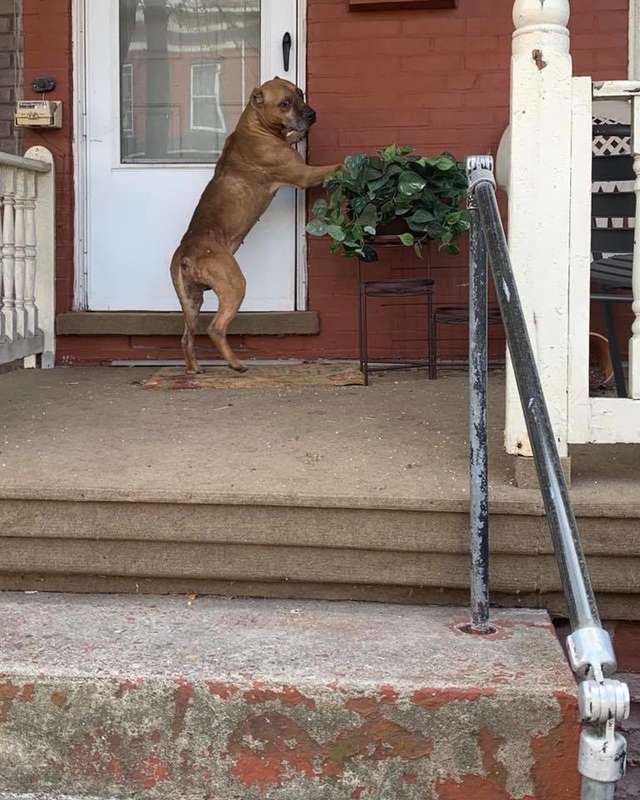 Janine tries for half an hour to win the trust of this dog when she suddenly has an idea. Her idea? Telling Cupid that everything was going to be OK. "It sounds dumb but I swear he knew what I was saying to him," Janine says. "He literally came over and sat down and allowed me to leash him."
Janine would continue to explain everything that was happening to Cupid during the car ride. He was such a good boy throughout the whole ride home!
The dog is adapting well to the rescue and is getting ready for his new forever home
Cupid soon arrived at the rescue and has been slowly adapting to his new temporary home. "He has been nothing but the sweetest gentleman since coming to the rescue," Janine says. "You can tell he's still really confused. But he is happy to meet everyone with a wagging tail."
Cupid still needs to finish all his vet check-ups, but once he gets the 'OK,' he will be able to find his forever home. Janine feels very optimistic about Cupid and that he will find a new home and loving family very soon. "I don't think that will be hard to find because he truly is the sweetest guy," she says.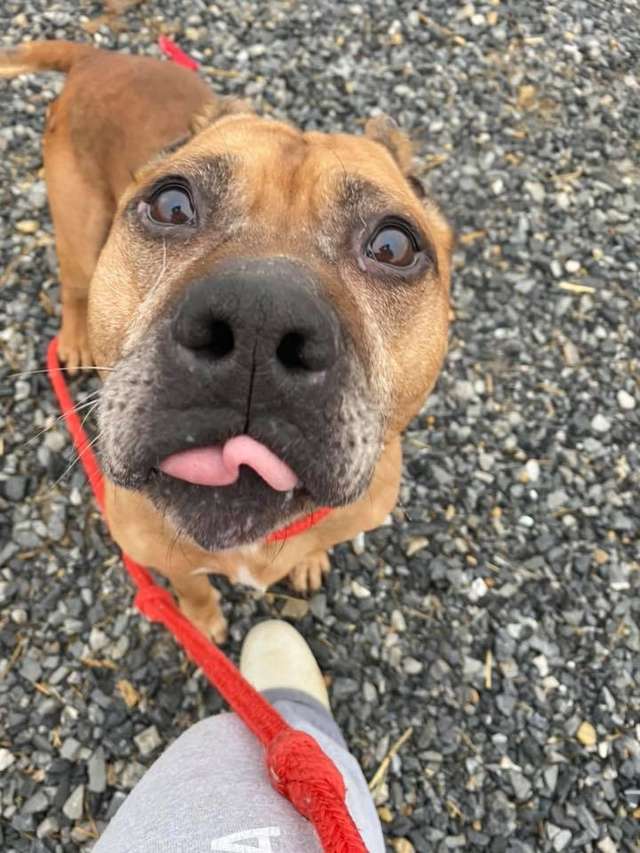 For anyone who is interested in adopting sweet Cupid, you can fill out an adoption form here. Let's get Cupid a new forever home!