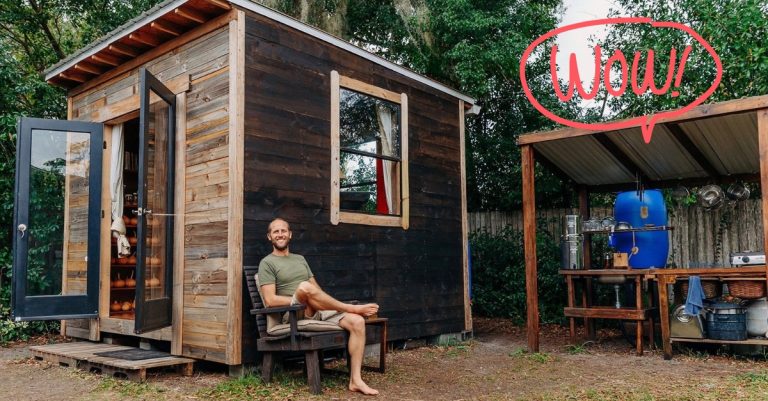 One environmental activist proved that you can build yourself a home for a really cheap price. Under $1,500 to be exact! Of course, that doesn't include the purchase of land and the tiny house he built may not be for everyone or every climate. For example, the toilet and kitchen are outside!
Rob Greenfield was involved in the tiny house movement but didn't feel the need to have a tiny house with all of the modern luxuries. He kind of thought it was missing the point of living on a budget when the tiny home prices kept rising.
Why Rob Decided To Build Such An Inexpensive Tiny Home
He decided to build himself a tiny home in Florida using recycled materials. The total cost was under $1,500! He said he went to a tiny house festival and found that many of the tiny homes were selling for $40,000-$80,000 and even six figures! They had amazing features, but he realized that these prices were not feasible for many people. Many people want a tiny house because they are inexpensive or could be off the grid.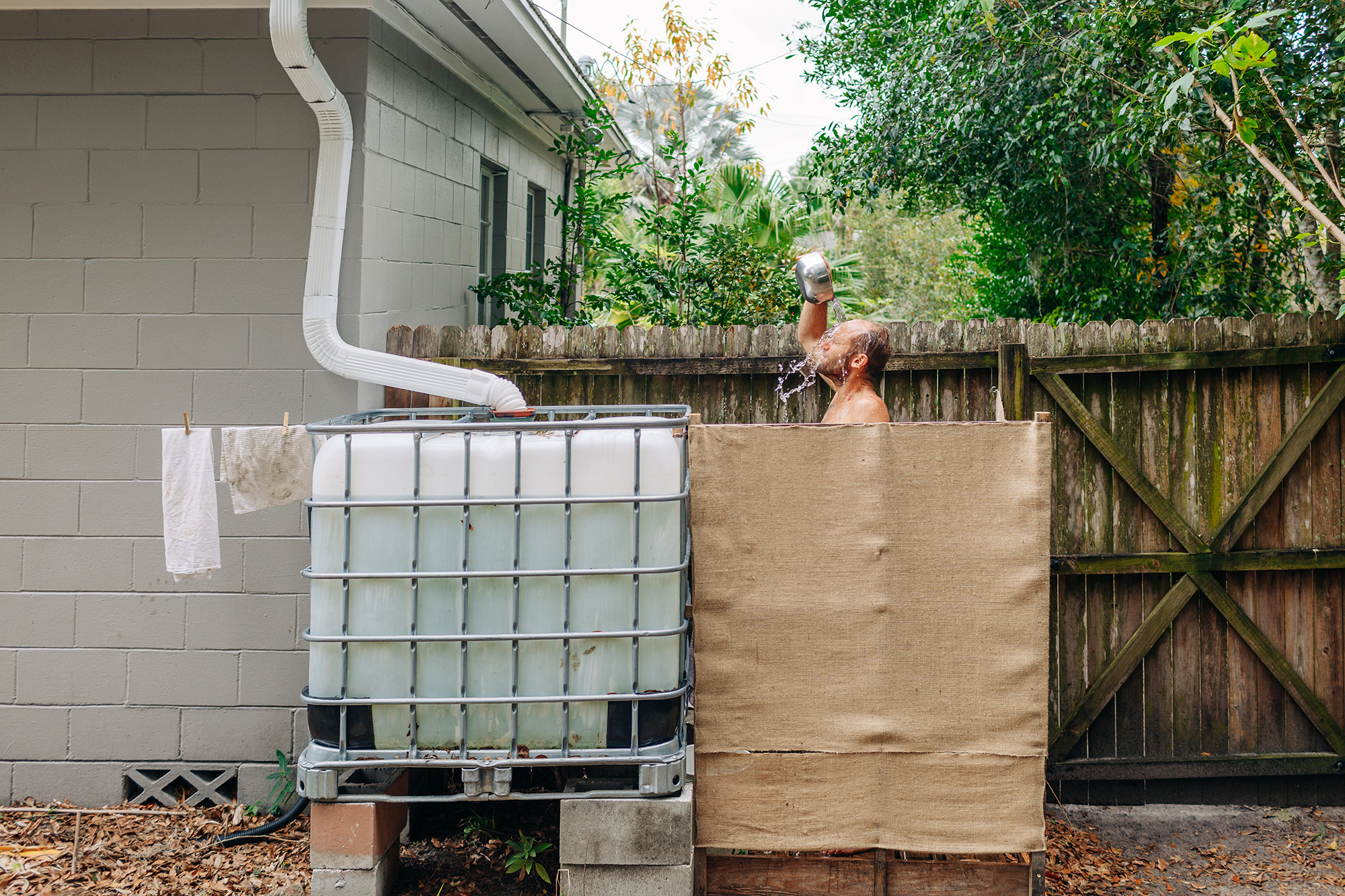 Rob knew he didn't want a tiny house with a big price tag, and he knew he didn't need all of the modern touches in most tiny homes these days. So, he decided to build one himself. His tiny home is just 100 sq ft. He used all recycled materials including fencing and plywood. He lives in Florida, so he hasn't installed insulation yet, but said he may include a wood-burning stove or insulation in the future if there is chilly weather.
See More Photos
The inside of the tiny home includes storage for food he grew himself. He also has a small desk and a bed. The kitchen is outside in a smaller shelter which includes a propane camp stove, a solar oven, and a biogas stove. He has a sink that uses a rainwater collection system and a firepit.
The toilet and shower are also outside! He has two toilet seats, depending on what you are using the toilet for. They are composting toilets. He uses mint leaf that he grows as toilet paper. The shower is a bowl with burlap as a privacy shower curtain.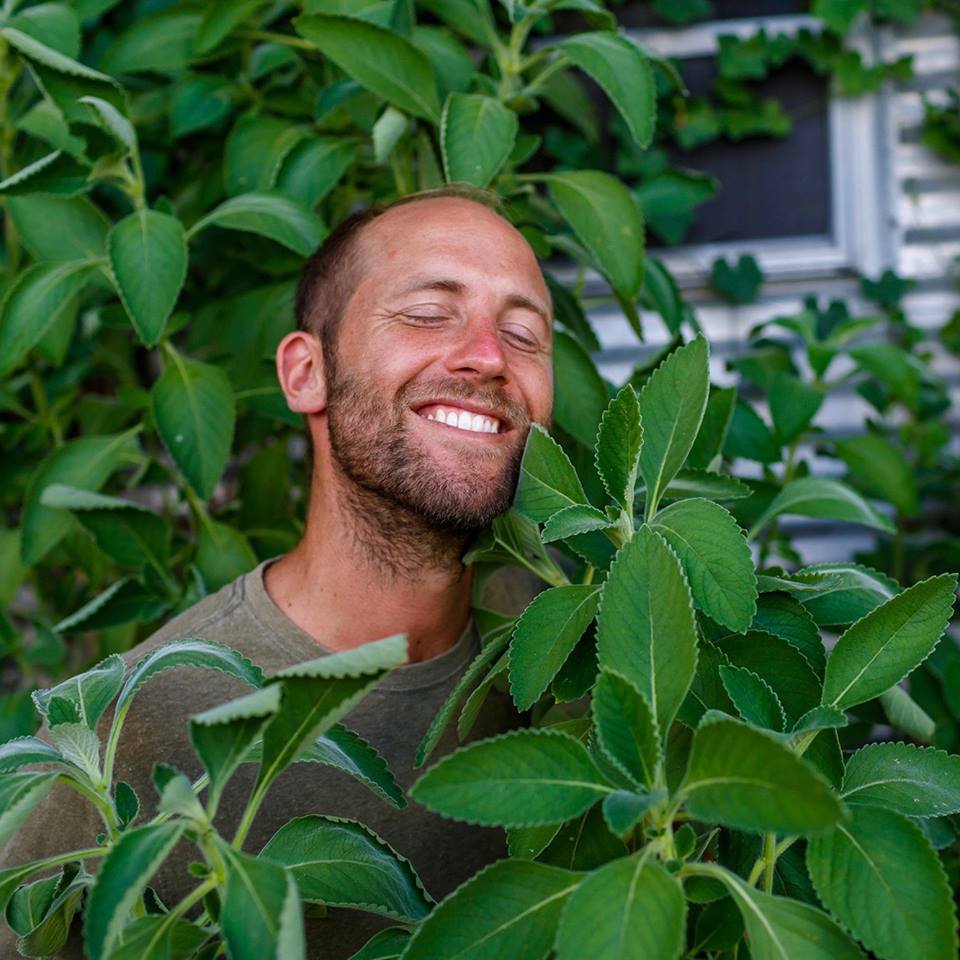 He doesn't currently spend any money on rent and did not purchase the land. His tiny home is in someone else's garden in Orlando, Florida. He helps them around the house and works on the garden instead of paying rent. When he decides to leave, the owner can keep his tiny house.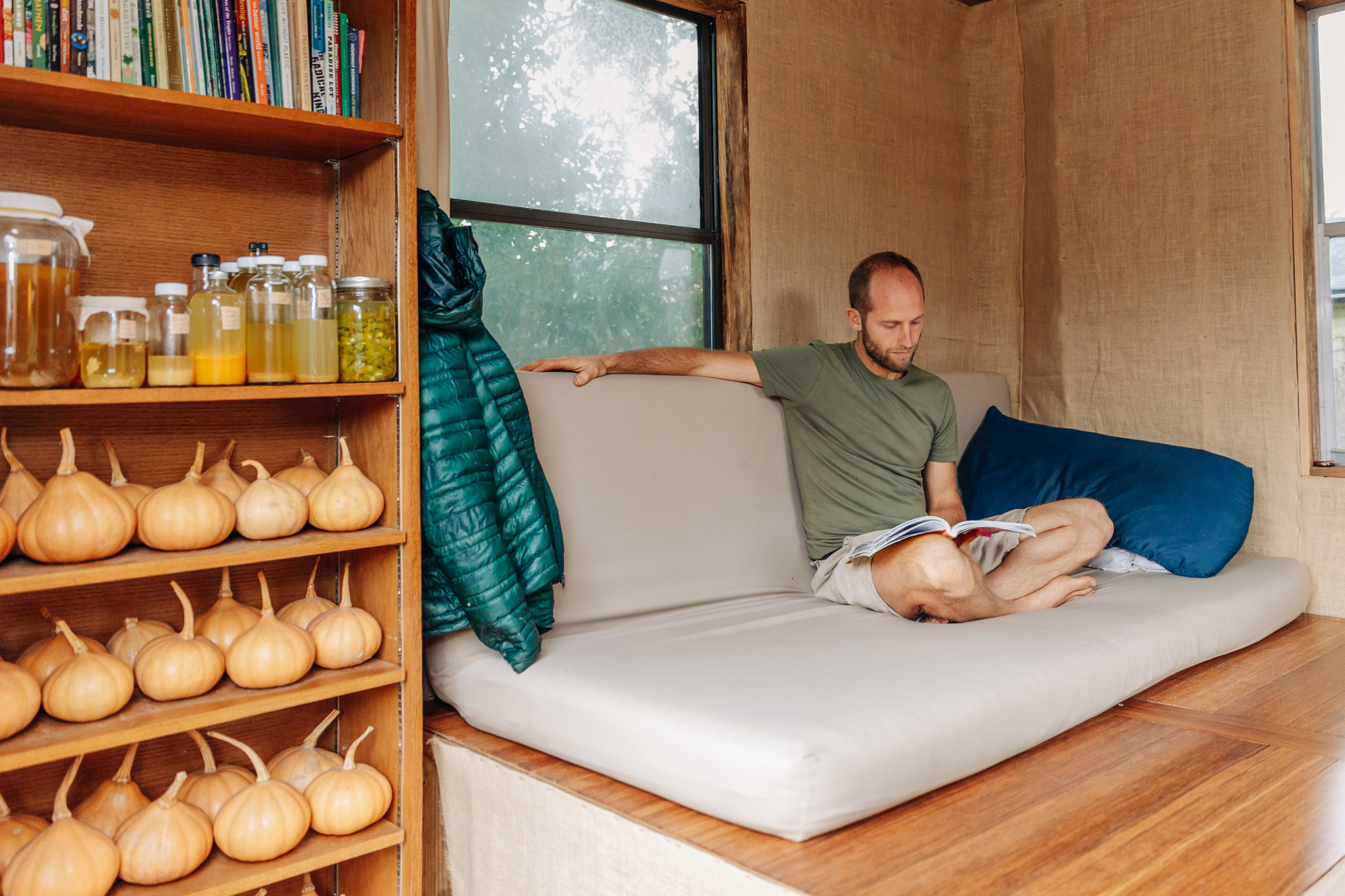 Here at DYR, we asked Rob directly about his tiny home and lifestyle. He said, "I aim to live in a way that is accessible to as many people as possible. Many of today's tiny houses are far too expensive for people who desire to downsize and live simply. I've seen tiny houses selling for as much as $150,000. That's fine for the right person, but I want to show people the other end of the spectrum to open up the opportunity for more people. $1,5000 is an extremely small amount of money for a tiny house and most people probably won't go for that cheap, but through my example, they can learn to shave thousands of dollars off of their project and at the same time do it in a much more environmentally friendly way."
Rob is such an inspiration to us all! Could you live a simple life like Rob does? Or do you need more modern luxuries? If you enjoyed this article, please SHARE with your friends and family who love tiny homes and would be interested in learning more about Rob's projects!
Check out this amazing video tour of Rob's tiny house and learn why he lives simply and sustainably: