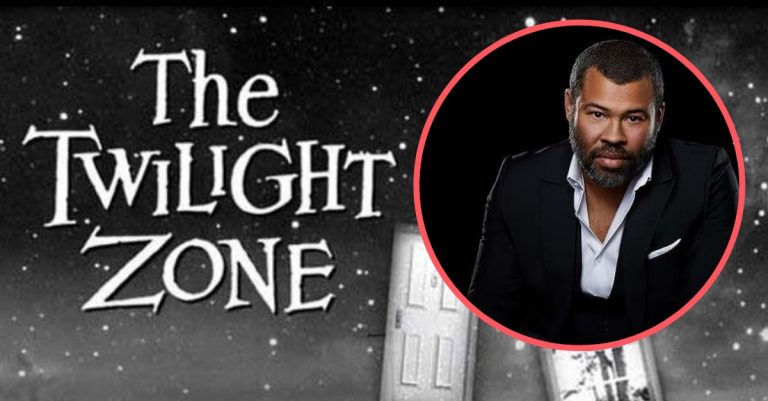 The Twilight Zone was a popular American show that ran from 1959 to 1964. It has been revived several times since then, including a new revival that is set to premiere in April 2019. The Twilight Zone is a science fiction and fantasy show, often sharing creepy, horror, or paranormal stories.
The original series was created and hosted by Rod Serling. The new revival will be hosted by comedian Jordan Peele. He is probably best known for his show Key and Peele with fellow actor Keegan-Michael Key. The new Twilight Zone will premiere on April 1, 2019, on CBS All Access. CBS All Access is a streaming service owned by CBS.
Who Else Will Be In The New Twilight Zone Show?
In addition to Jordan Peele, the show will feature stars such as Taissa Farmiga, John Cho, Greg Kinnear, Sanaa Lathan, Kumail Nanjiani, Adam Scott, Alison Tolman, Jacob Tremblay, Jessica Williams, DeWanda Wise, Rhea Seehorn, Lucinda Dryzek, Jefferson White, Jonathan Whitesell, Luke Kirby, Ike Barinholtz, Percy Hynes-White, and Steven Yeun. Who are you most excited to see?
Learn Some Of The Episode's Names
The third revival of the show has actually been in the works since 2012. It was confirmed in 2018 that the first season would contain ten episodes. We know that one of the episodes will be called "Nightmare at 30,000 Feet" and will be a remake of the original series episode titled similarly, "Nightmare at 20,000 Feet". Several other episode titles have been releases including, "The Traveler", "The Wunderkind", and "Point of Origin."
Learn More Of The History Of The Show
The Twilight Zone came back for the first revival in 1985 until 1989. Rod Serling had sold his shares for the show, so the network decided to bring it back to make even more money. The show then came back again for the second revival in 2002-2003. What episodes do you remember from the original Twilight Zone series? Which episode is your all-time favorite?
Are you excited to watch the new Twilight Zone? Do you miss the original series? If you enjoyed this article and the trailer below, please SHARE with all of your friends and family who are huge Twilight Zone fans! We bet they are very excited for the third revival of the show.
Check out the official trailer for the new Twilight Zone below! Of course, it includes the epic Twilight Zone music you know and love: