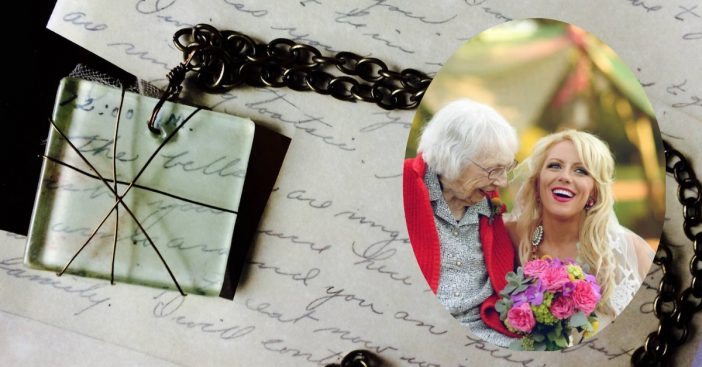 A jewelry designer named Meghan Coomes decided to do something special with her grandparent's old love letters. Meghan grew up hearing about her grandparent's exciting love story. Their names were Thomas and Agnes Coomes. The love letters had spent over 70 years in storage and Meghan decided to honor the letters and her grandparents.
She calls the collection "Forever Yours, Agnes." Her grandparents had written many letters to each other during World War II. Years later, they were covered in dust and stored away. Meghan and her cousins always ate up any stories about their grandparents and their enviable love story. She decided to immortalize their words with this jewelry collection.
Find Out More About How This Project Came To Life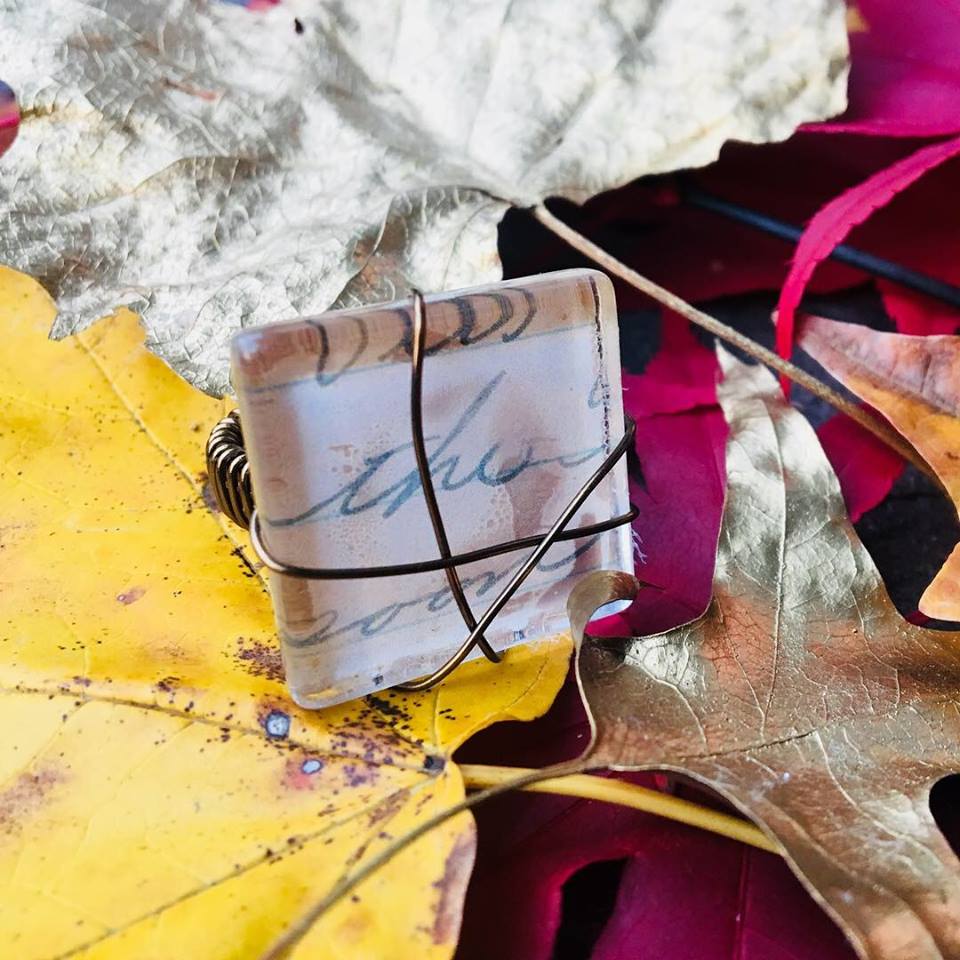 Meghan was previously a freelance TV producer but came back to her home town in Kentucky. In her free time, she learned that she loved making jewelry. Her grandparent's letters gave her an amazing idea. Her grandparents had sent letters to each other every day for about three years. She definitely had a lot to go through!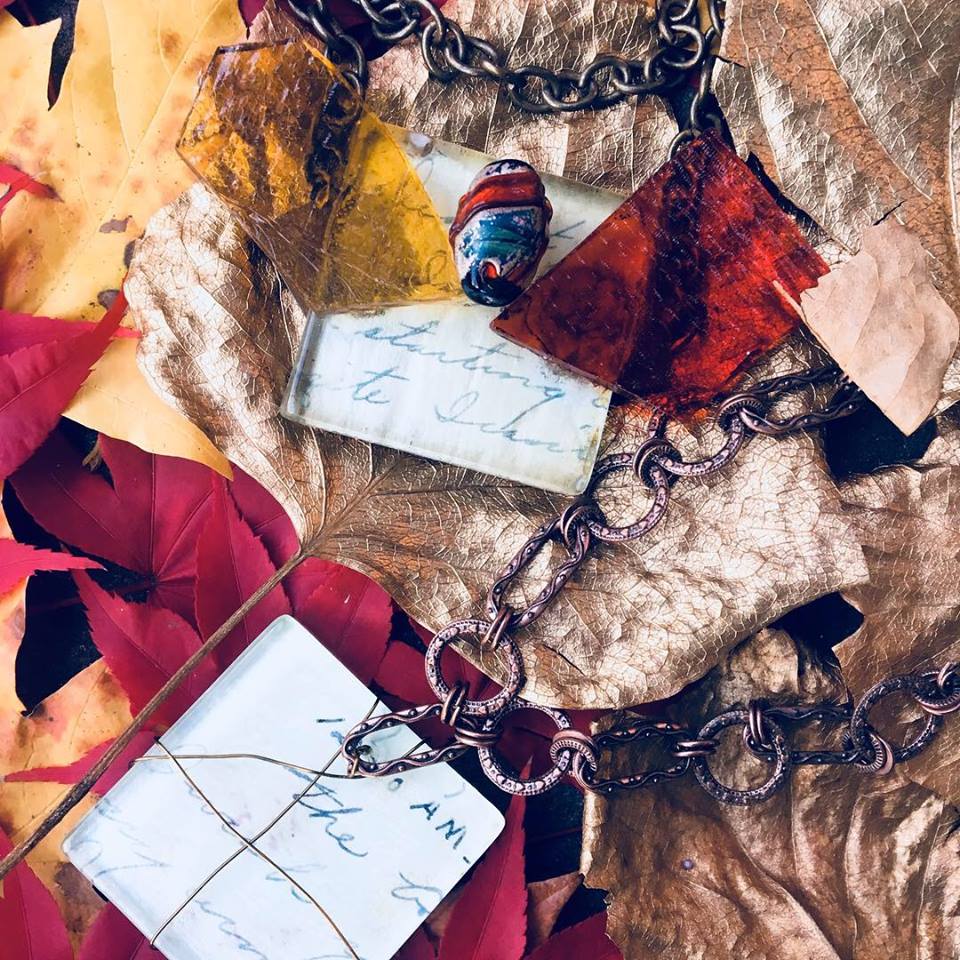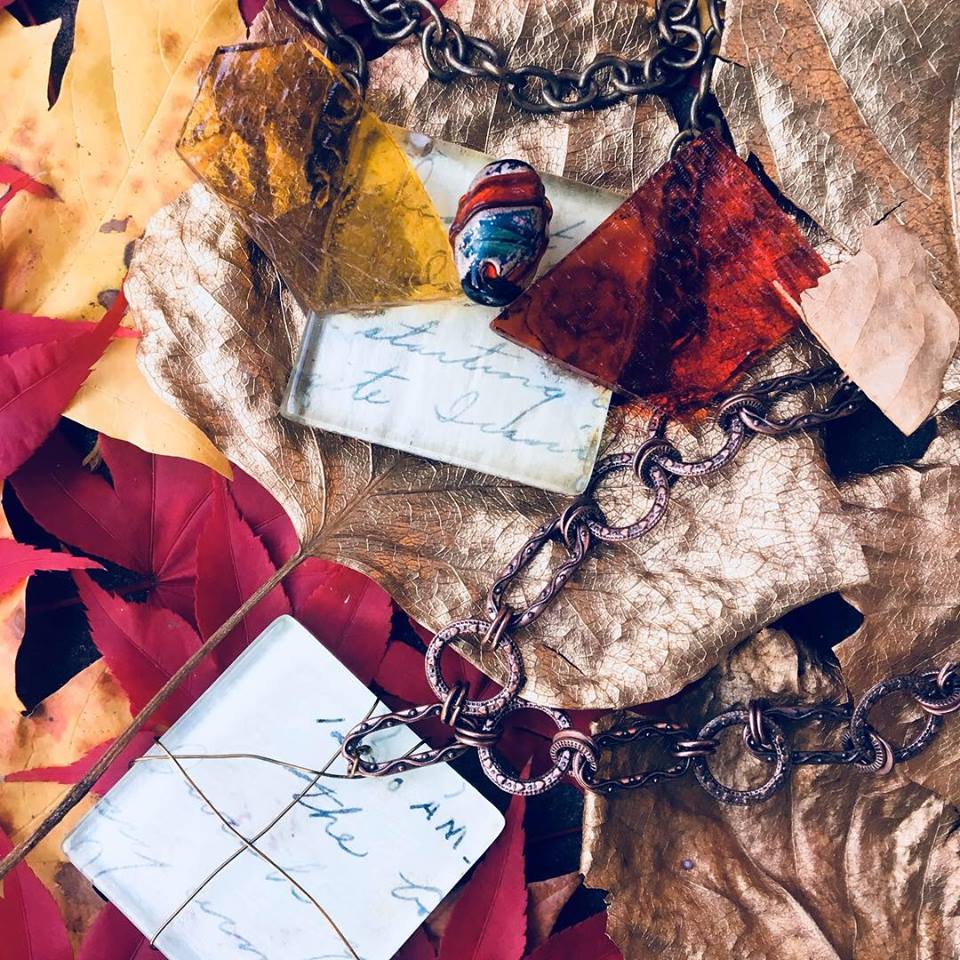 The pieces of jewelry contain a word or a phrase from the love letters and are encased in glass or stones. Some also have metal wire around them. They look so beautiful! At first, she made a bracelet for herself and a ring for her grandmother. Eventually, she realized how much people loved the jewelry and began making more and selling it.
She Also Makes Custom Jewelry Pieces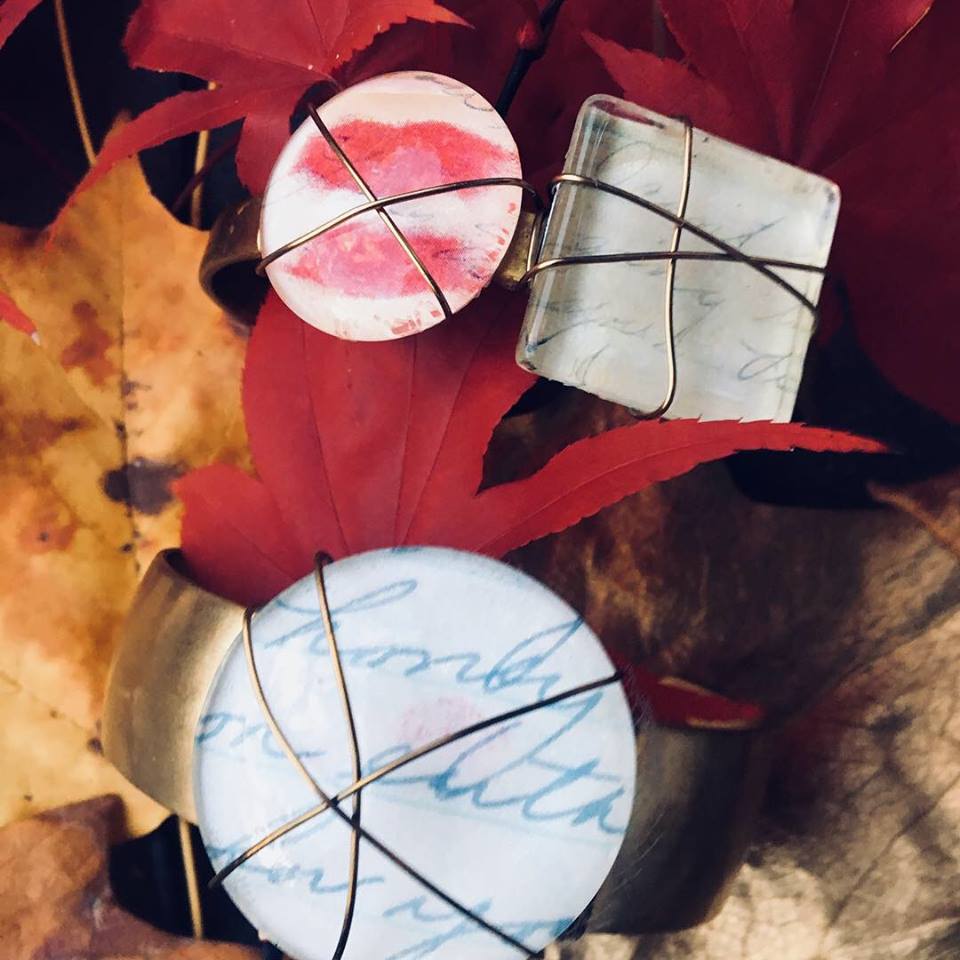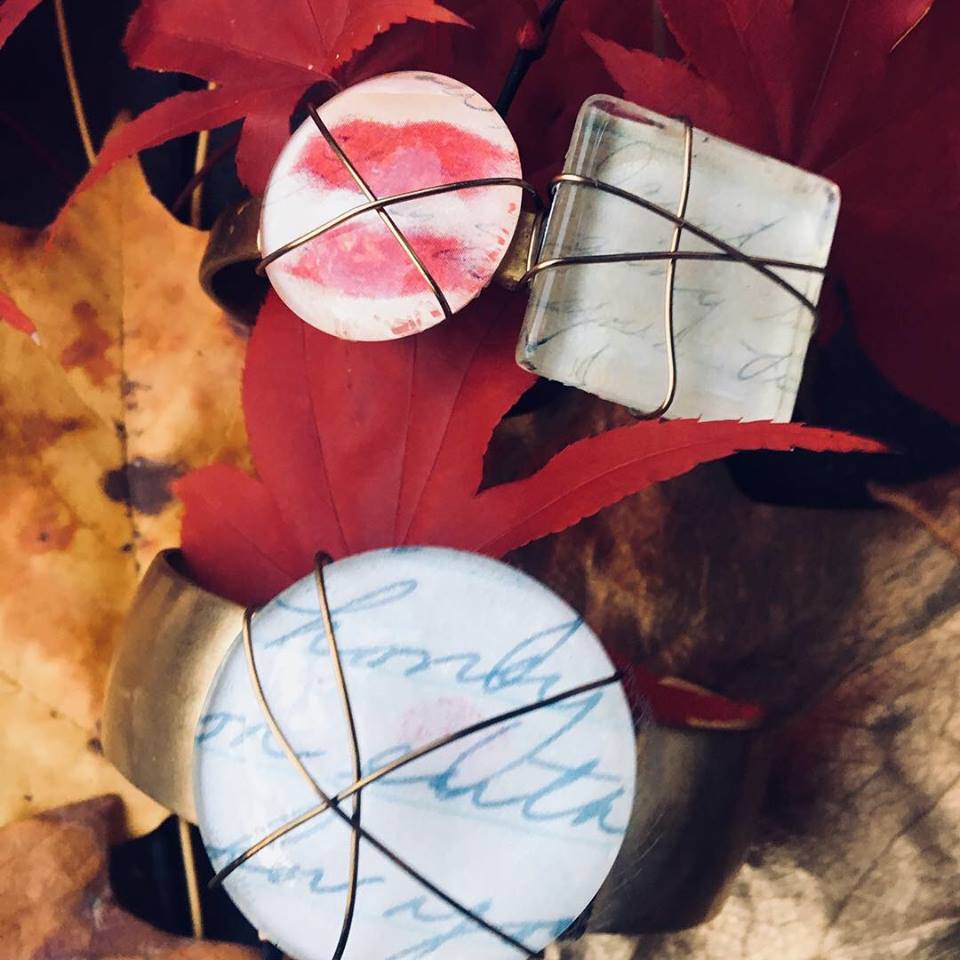 Now she even makes custom jewelry. So, if you have a letter that you want immortalized in jewelry, you can have Meghan make you a custom piece. That would be such a special gift for a loved one or even yourself.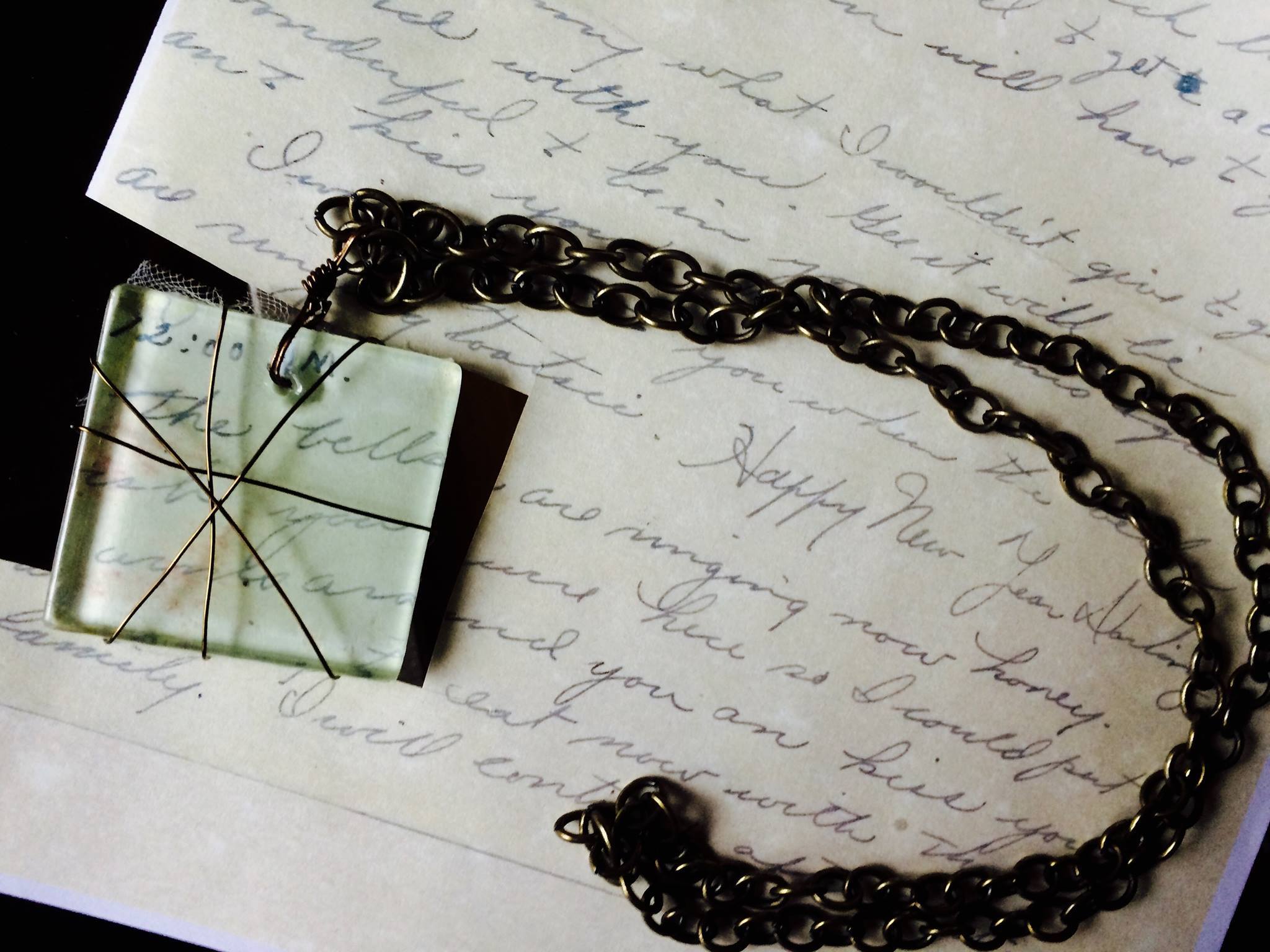 Unfortunately, both grandparents have since passed away. However, their love letters live on and Meghan feels so grateful to share them with the world. It sure makes us nostalgic for the days when people actually wrote long, beautiful letters to each other!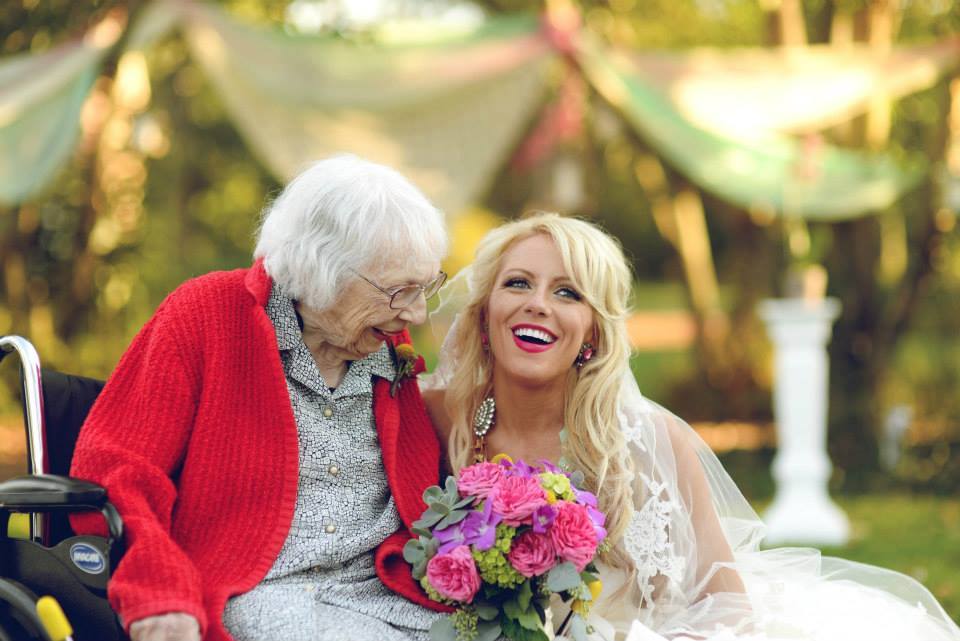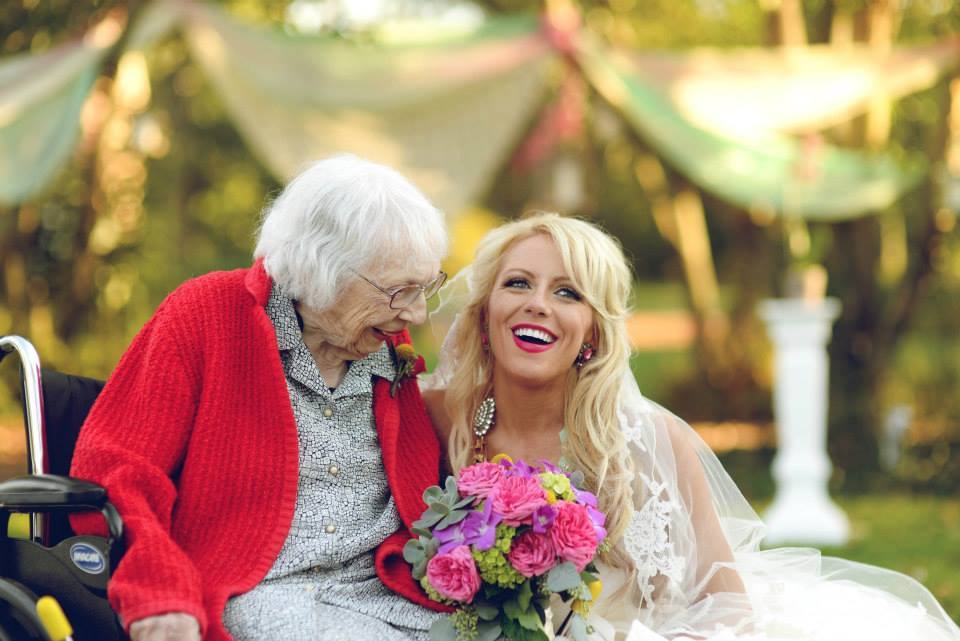 What do you think about this idea and these pieces of jewelry? Would you want Meghan to make you a custom piece? You can also purchase jewelry that features her late grandparent's love letters. If you are interested, click here to visit Meghan's website and order.
If you enjoyed this article, please SHARE with someone who used to write love letters during World War II or would love some jewelry like this!