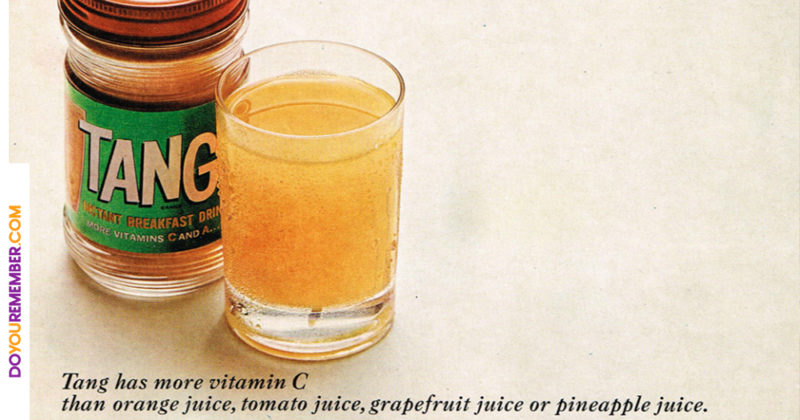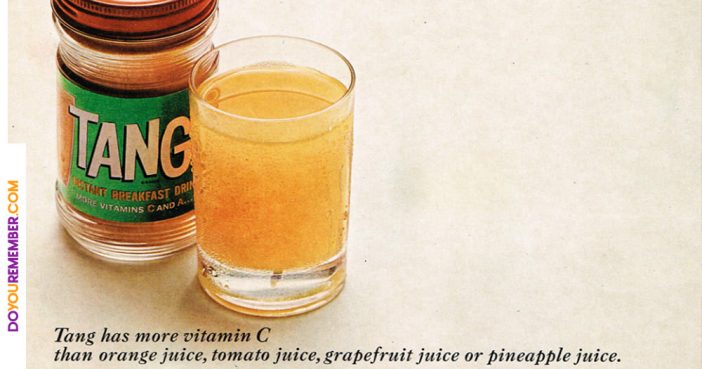 Tang, the drink of the astronauts… and breakfast beverage of choice for most of  60's, 70's, 80's and  90's was created in 1957 by General Foods Corporation food Scientist William A. Mitchell.
Initially introduced only in powder form the now well known breakfast drink didn't really become popular until NASA astronaut John Glenn brought it along on his various Gemini missions. Since then many have believed Tang was in fact invented for the space program, but really it was just created to be enjoyed and help children get in that daily recommendation of calcium.
That said, did you enjoy a glass of Tang at your breakfast table? What was your favorite flavor, classic Orange, Grape, Cherry? Did you drink Tang to be like John Glenn or because Mrs. Brady told you to? Maybe it was Bugs Bunny and his friends that enticed you? Look back at some of our fondest Tang memories, today on DoYouRemember.
See What Our Friends Remember Most About Tang
Which Tang Commercial Was Your Favorite Growing Up?
https://youtu.be/jllUz-K6LZM