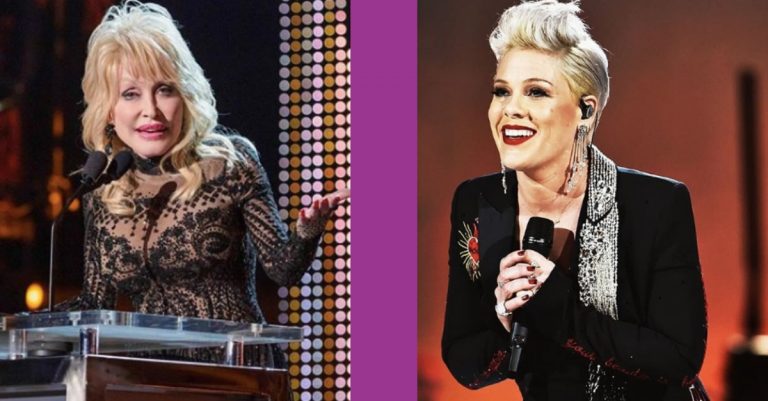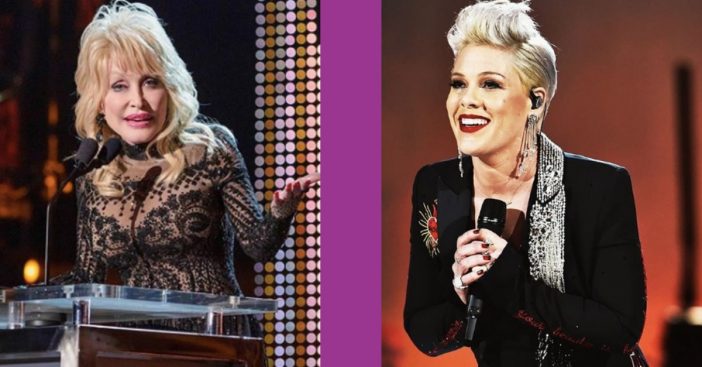 Pink paid tribute to Dolly Parton on February 8th with a stunning rendition of the country star's 1973 hit "Jolene" for the MusiCares Person of the Year Gala. At the Gala, some of the music industry's biggest stars came together to honor Parton and Pink was one of the many, who also received a Hollywood Walk of Fame Star a few days prior.
On the night of the Gala, Pink shared a black-and-white photo of the jacket she was wearing that night, which sported Parton's face on the back of it along with her first name. "Dolly," she simply captioned the post.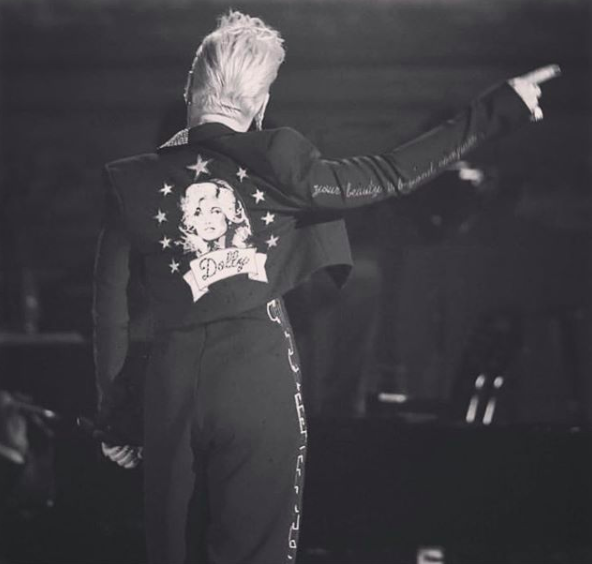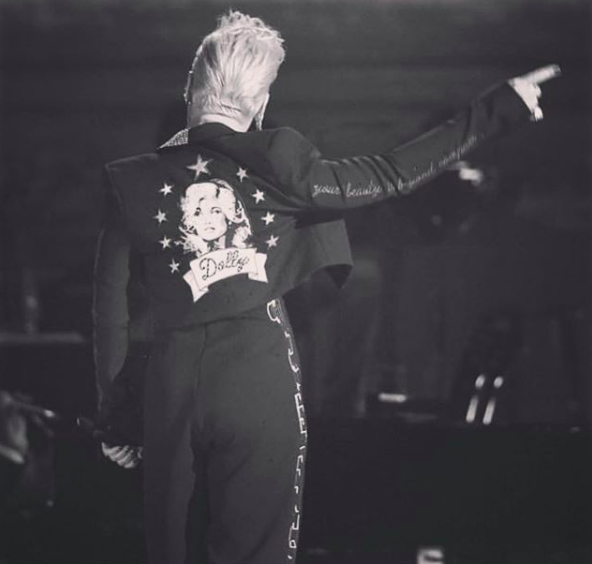 The performance featured Pink along with a guitarist for a stripped down, raw version of "Jolene." The song features Pink's powerful vocals, yet stayed true to the original melody of the song all the way through.
Other artists who paid tribute to Parton include Miley Cyrus and Shawn Mendes, who covered Parton and Kenny Roger's 1983 song "Islands in the Stream" in addition to Kacey Musgraves and Katy Perry who covered 1977's "Here You Come Again."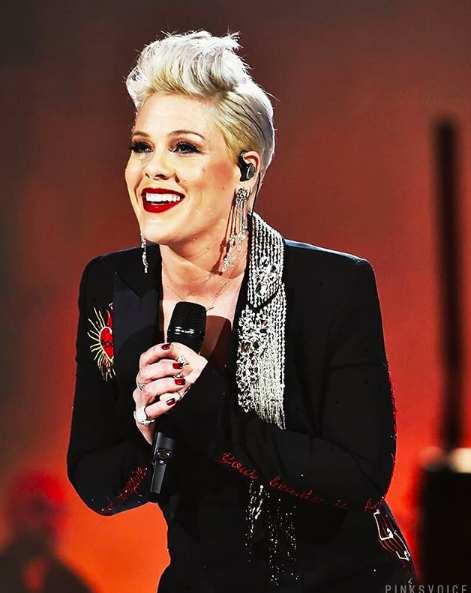 Towards the end of the event, Parton gave a speech to show her appreciation for all of the singers who came together to celebrate her and her music. "Watching them is sort of like watching porn," Parton says humorously, flashing a smile. "You're not actually involved, but you still get off on it. So I really got off on this show tonight!"
We totally understand.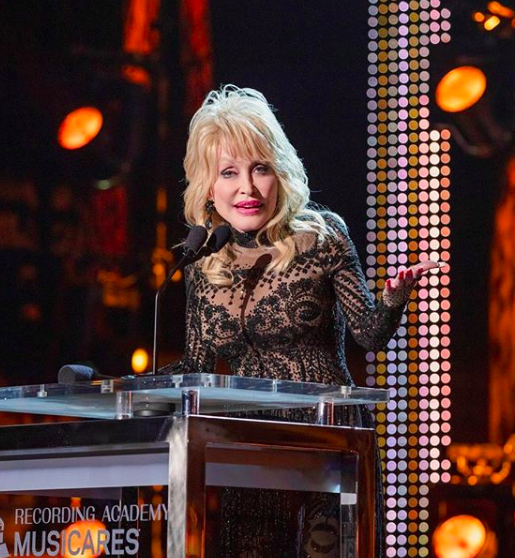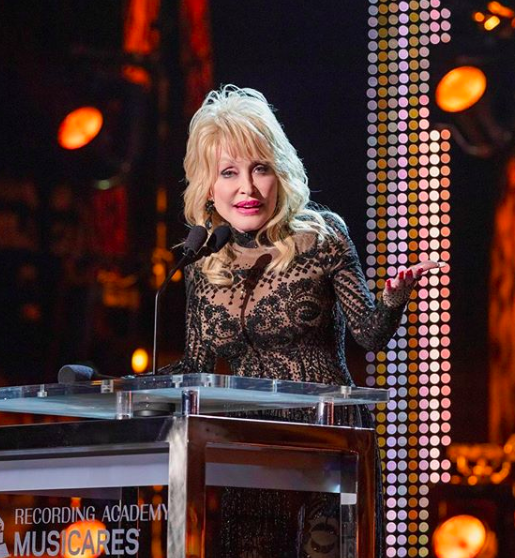 The MusiCares Gala was first launched in 1991 and was actually honoring David Crosby at the time during the same week as the 33rd Annual Grammy Awards. Since then, it has taken place each year during Grammy week, according to their website, and the theme has always remained as honoring an artist "who has made important contributions to the world of music and demonstrated extraordinary humanitarian and philanthropic efforts."
Additionally, the Person of the Year Gala has raised close to $97 million for the wide range of charity-based programs. "To date, the gala has honored an impressive multitude of iconic artists, and it has also been a host to a treasure trove of spirited tribute performances," their website confirms. We hope they never stop honoring legends like Dolly Parton!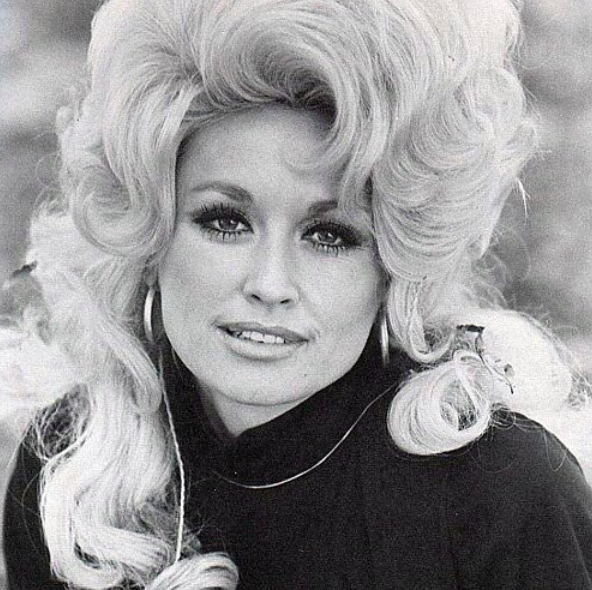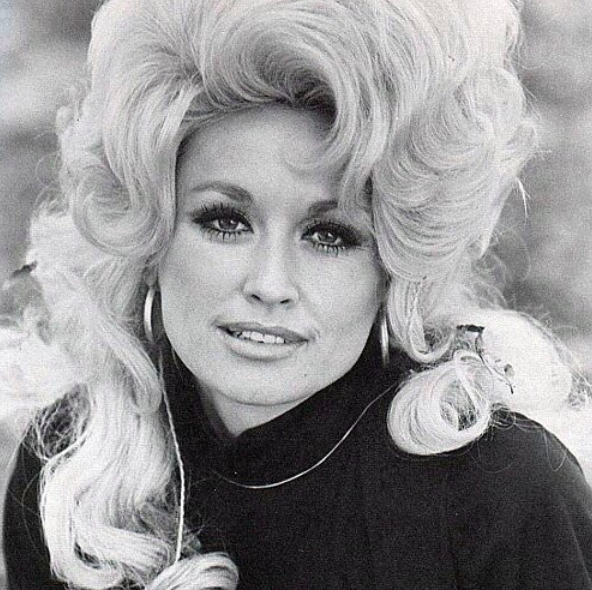 Be sure to SHARE this article if you love Dolly Parton!
Check out the full performance of "Jolene" by Pink at the MusiCares Gala below: