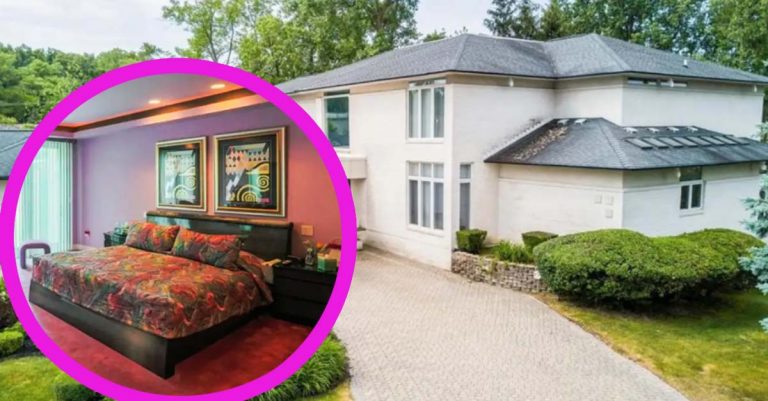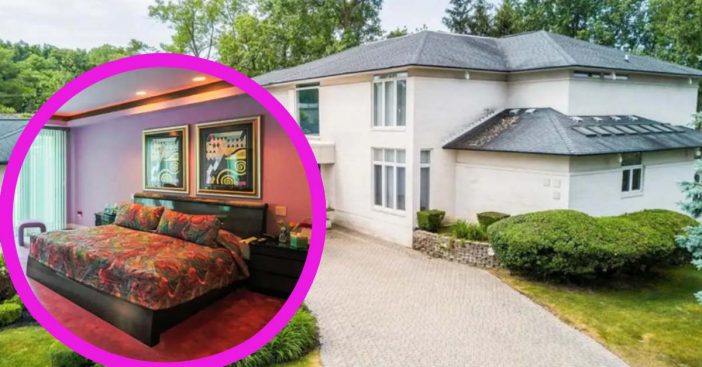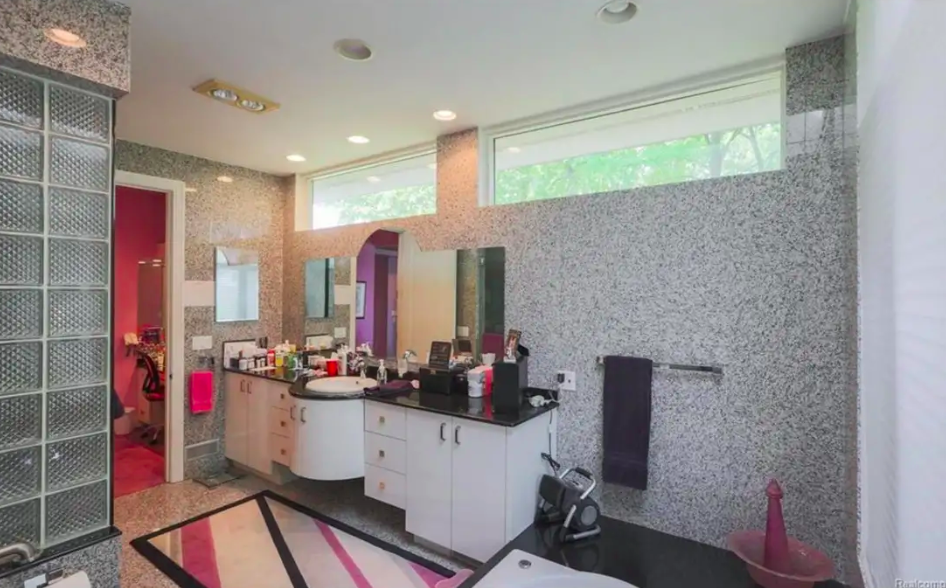 Here is one of the few bathrooms in the mansion as well, and it actually looks updated even though it hasn't been touched since the mid-'90s. We don't know about you, but we'd love a bathroom that looks like this! Anyone else?
We just had to include photos of the hallway and part of the staircase here. Those chairs just scream the '90s!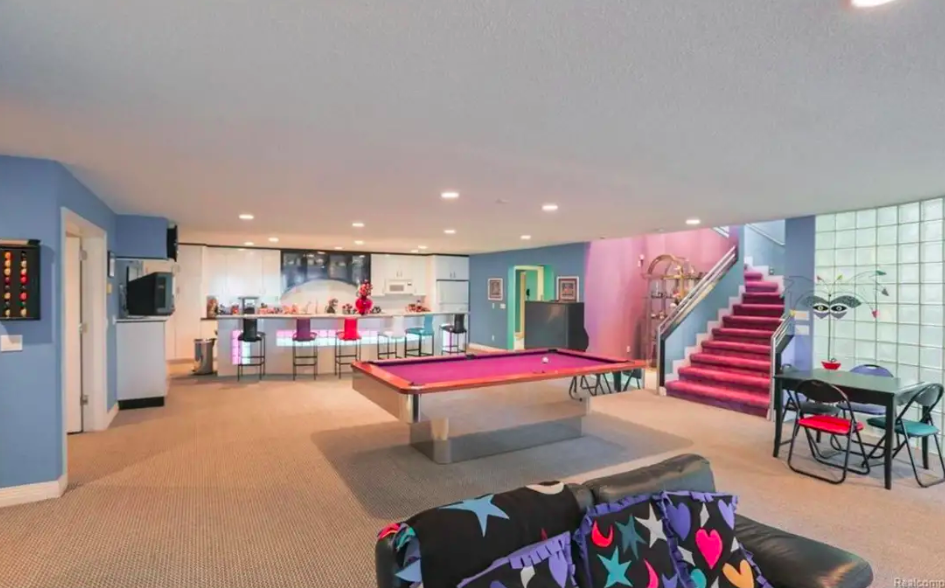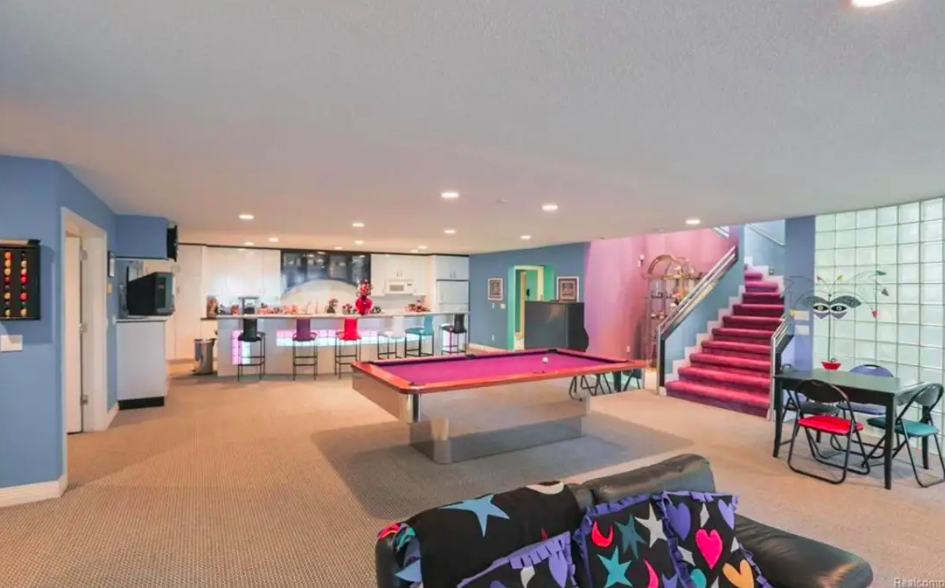 The mansion also boasts a finished basement. It includes a bar area as well in case you want to show off your bartending skills for your friends.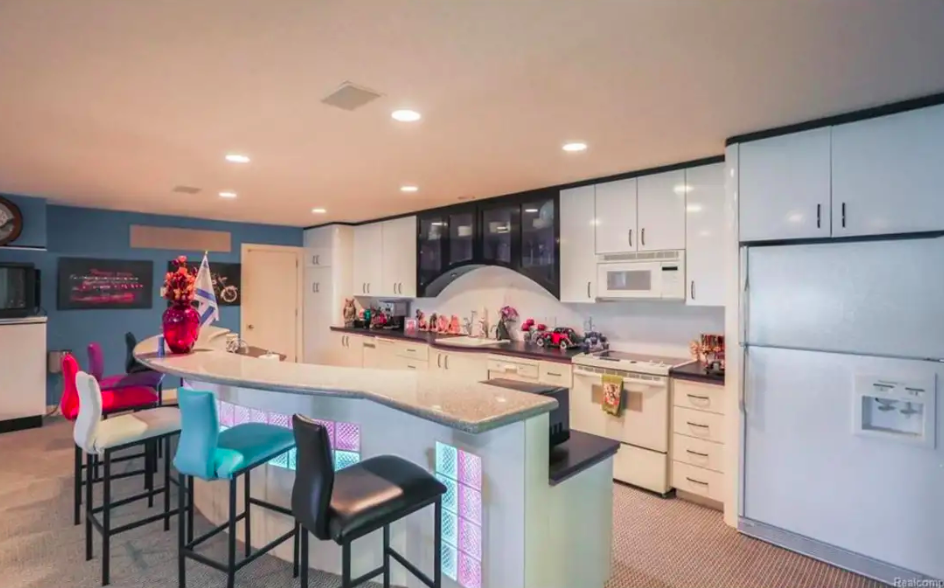 Seriously, look at that bar! It appears to come with a full set-up station as well, including a sink, stove, fridge, pantry, and more.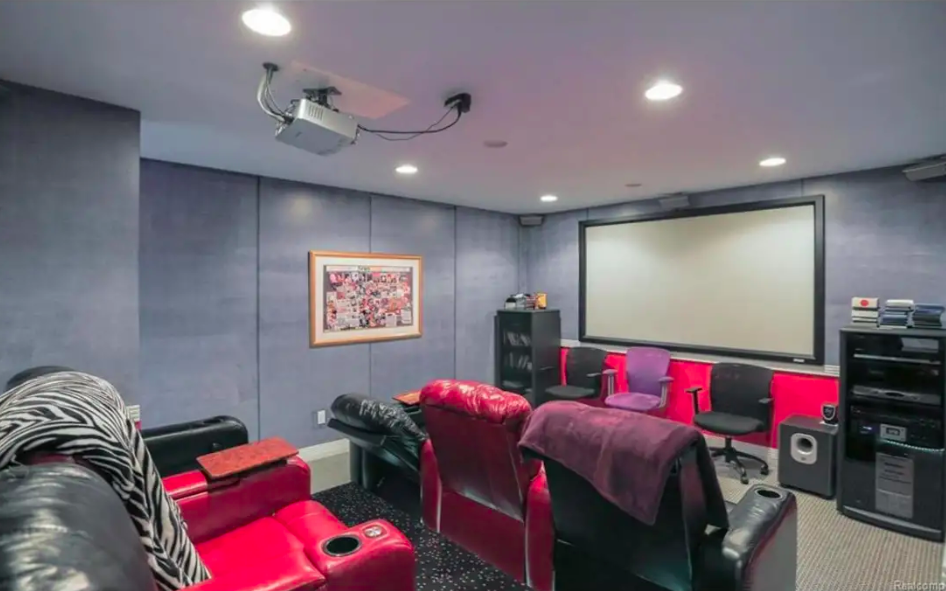 We can't forget about the home movie theatre. Now, that looks like a comfy way to watch some movies!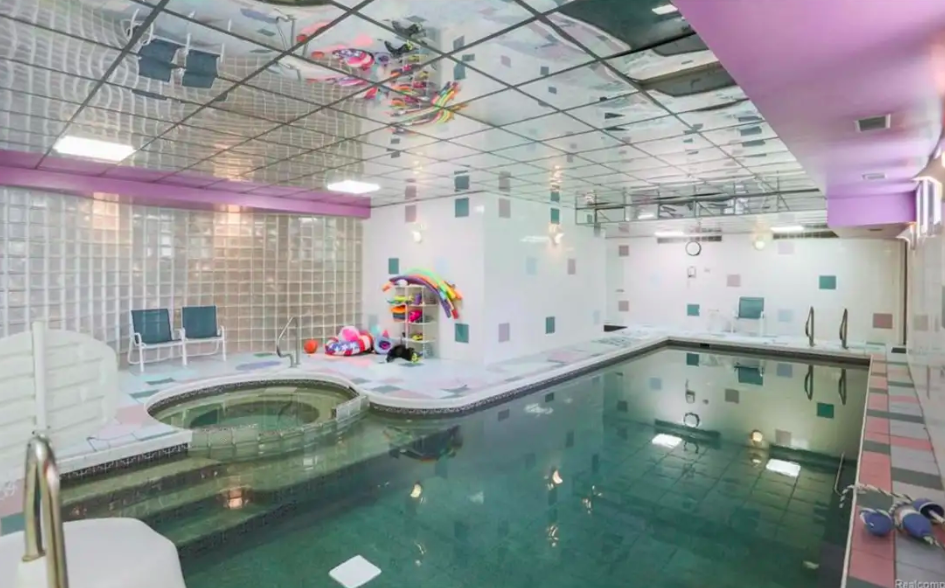 And the moment you've all been waiting for… the indoor pool! Which also is a major nod to the '90s. We'd love to take a dip in there!
Be sure to SHARE this article if you'd love to live in this house!