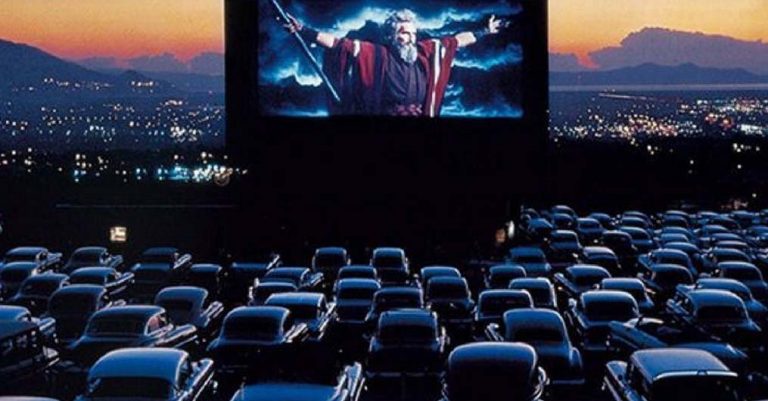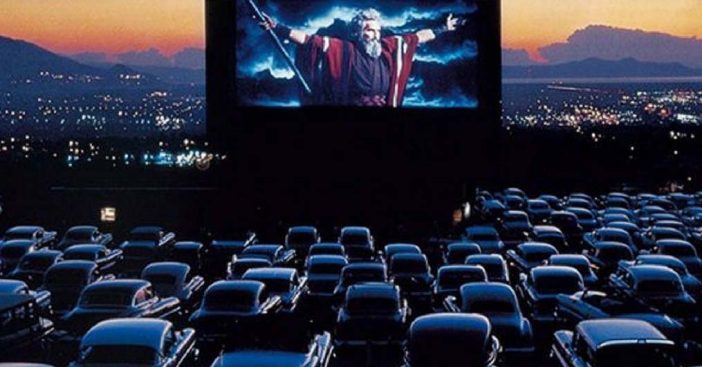 Drive-in movie theaters might seem like a thing of the past. However, if you are nostalgic for sitting in your car and watching a flick outdoors, you can still go to a few in the United States. A drive-in movie theater night can be a fun way to spend a summer evening with your family and it may be cheaper than a traditional movie theater.
Here are some of the best drive-in movie theaters that are still around in America. Do you still have one near you?
Bangor Drive-In Movie Theater in Hermon, ME is open Wednesday through Sunday in the summer months. They recently re-opened after being closed for over 30 years. Talk about a comeback!
Minnesota
Starlite Drive-In Movie Theater in Litchfield, MN is open on Friday, Saturday, and Sunday only in the summer. They have been family-owned and operated since 1914.
Illinois
Skyview Drive-In in Belleville, IL is open only on weekends from April to October. They have been open since 1949 and feature two back-to-back features for one ticket. You can also reserve a spot for your car in advance. How cool is that?
Texas
Stars & Stripes Drive-In Theatre in Lubbock, TX is open year round because of the warm Texas weather. They also have a 1950s-themed cafe with milkshakes!
Coyote Drive-In in Fort Worth, TX is open year round and was actually opened in 2011. It has a great backdrop of downtown Fort Worth and they play live music before the show.
Before we check out some more Drive-In Movie Theaters.. let's take an intermission, with these vintage Intermission Ads
Georgia
Starlight Drive-In Theatre in Atlanta, GA is open year round and was opened in 1949. It is known for its retro art-deco style.
Maryland
Bengies in Baltimore, MD is also open during the summer and boasts the largest outdoor movie screen in the United States.
New York
Four Brothers Drive-In in Amenia, NY is open during the warmer months and has a playground for kids. They also have a car hop food delivery service and a litter box so you can bring your pets.
Ohio
There are several still in action here in Ohio, but the one in Wintersville gets our nod. The first feature starts at dusk and the second will follow after a brief intermission between features. They even offer their own radio station to sync up all of the vehicles before the feature. It's a great way to make blanket announcements to all cars, but it's also important in setting the mood for a proper drive-in experience.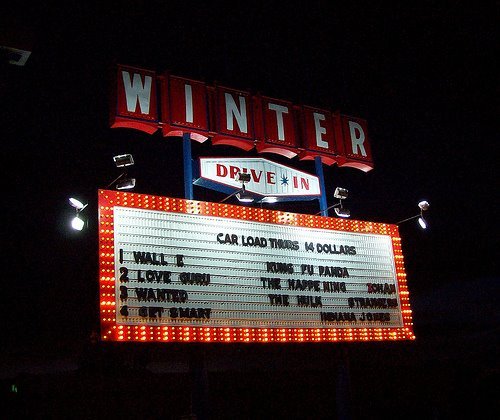 Below are 10 Tips to Improve Your Drive-In Experience!
RELATED: 21 Of The Best Drive-In Restaurants Still Open In The United States