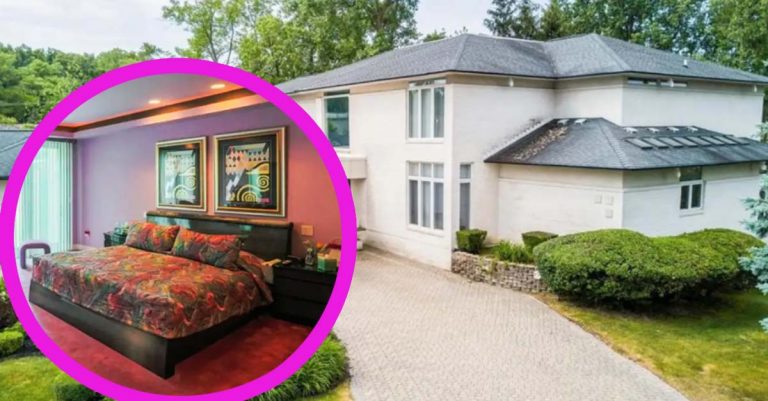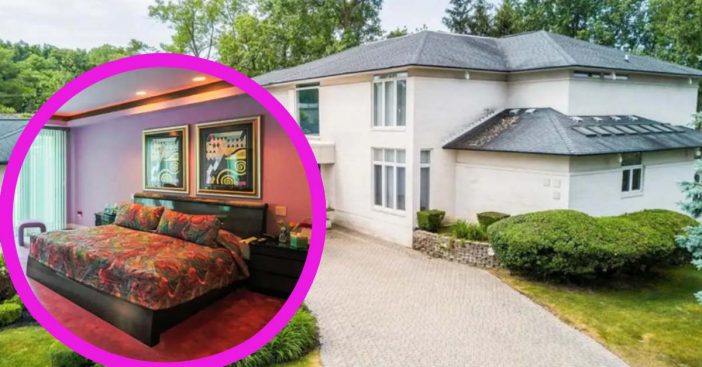 There is an untouched home located in Michigan which has, quite literally, not been touched or changed since it was built in 1996. It doesn't look like much from the outside, but once you see what the inside has in store, all of your 90s nostalgia will come pouring back in by way of matching color schemes and pink/turquoise carpeting.
It's really the perfect place for hanging out, parties, and even swimming using its indoor pool! And everything is 100% untouched, so what better theme for a party than a nostalgia theme? Check out these photos!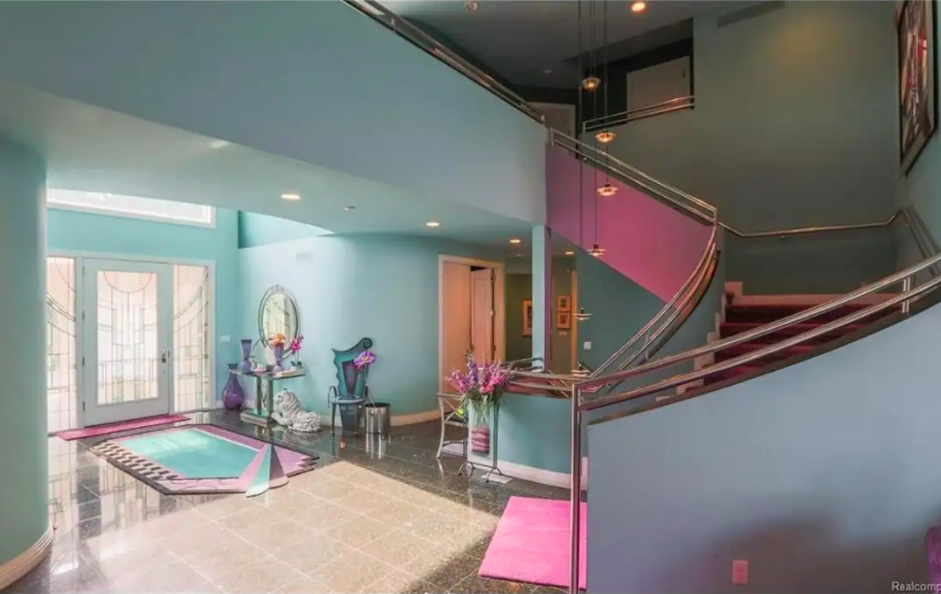 The entryway of the house already screams 90s vibes. You're welcome by pink/turquoise colored rugs, walls, and ceilings.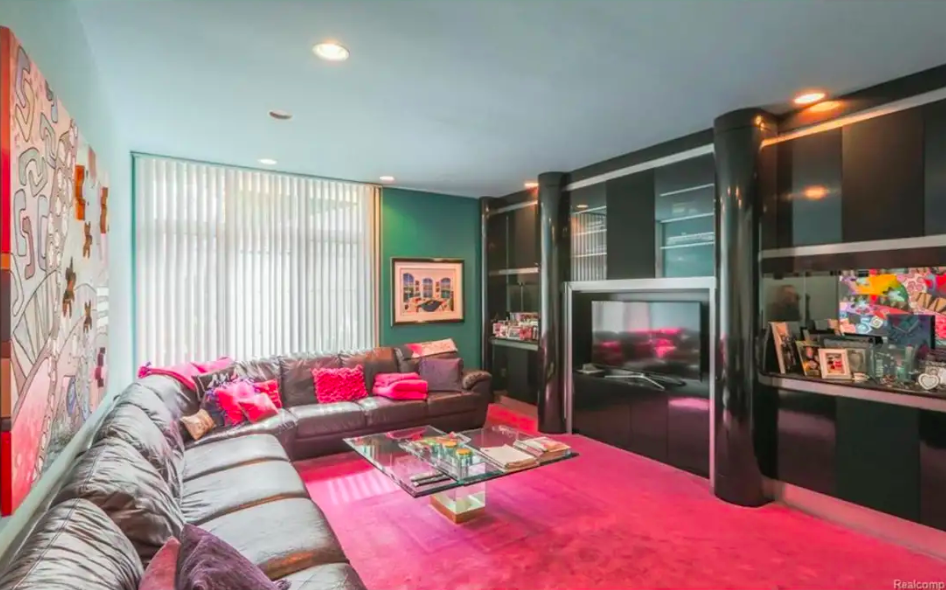 The den/lounging room area consists of a bright pink carpet, an elongated sofa, and a flat screen television with additional surrounding background areas. See what we mean about being able to accommodate parties of people?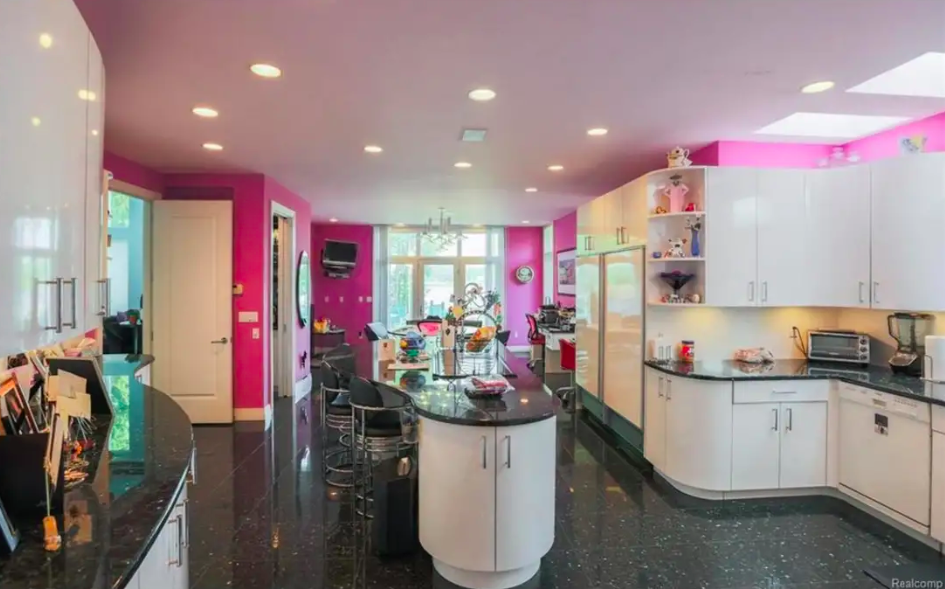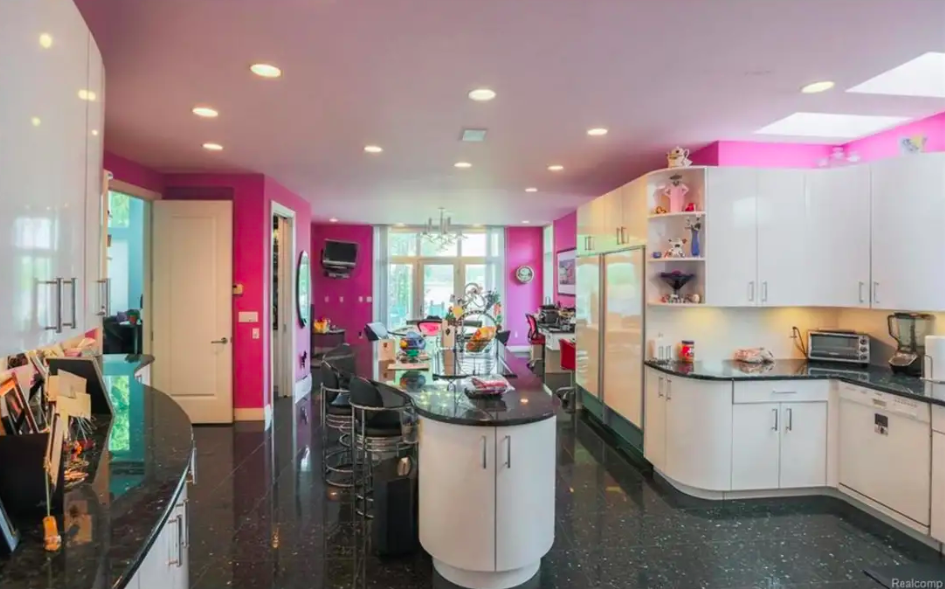 The kitchen is absolutely adorable, featuring full appliances such as a refrigerator, stovetop, and oven. It also includes a bar/island area for your visitors to sit!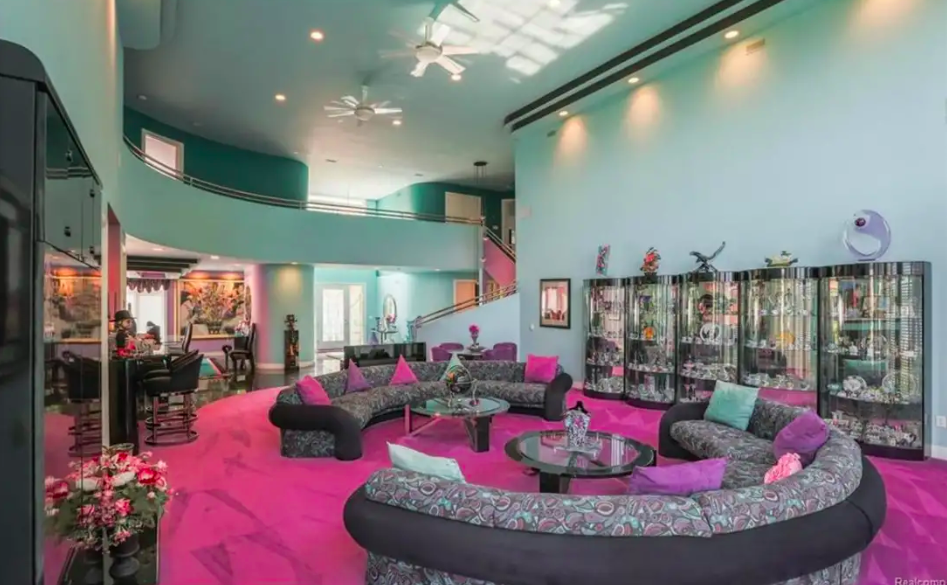 And then once you're done having a snack and catching up, you can come to the other lounge area with a glass of wine while you chat some more.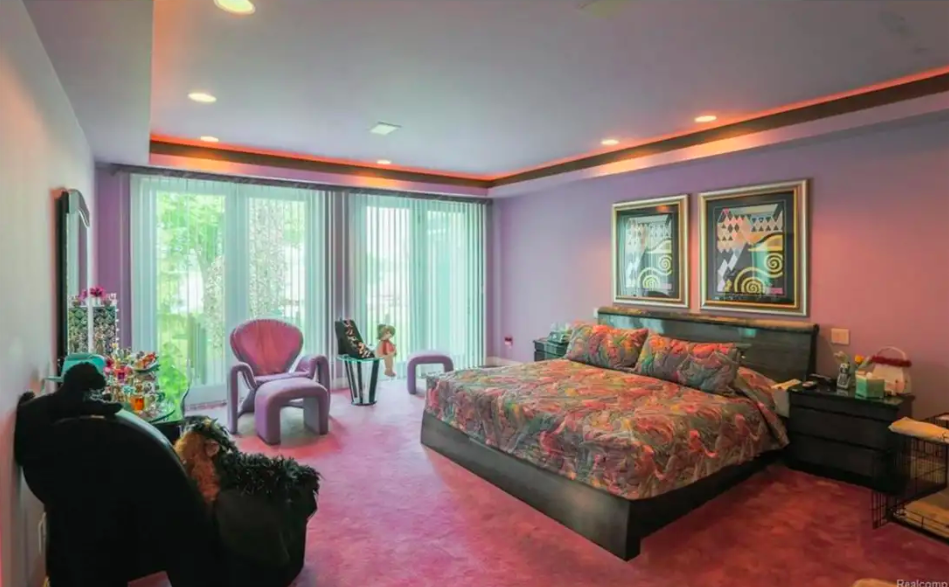 These are just one of the few bedrooms in the house, featuring floor-to-ceiling windows that provide some ample natural lighting. We can't forget that signature pink carpeting as well.
Read onto the NEXT page for more photos of this untouched 1996 home…