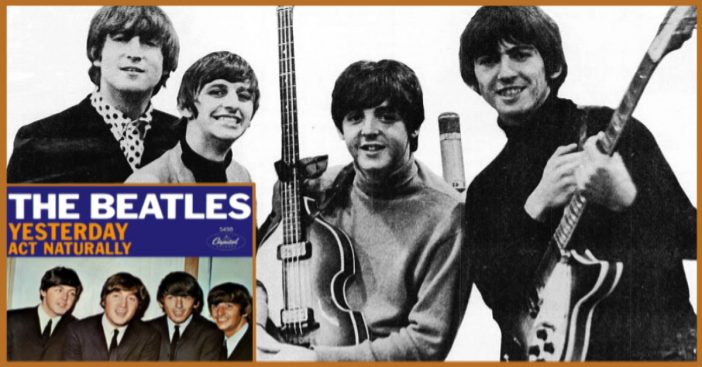 Paul McCartney wrote "Yesterday" and was the only Beatle to play on it. It was the first time a Beatle recorded without the others, and marked a shift to more independent accomplishments among the group. While John Lennon and Paul McCartney wrote The Beatles early songs together, by 1965 most of their songs were primarily written by one or the other, although they continued to credit all their songs Lennon/McCartney.
A string quartet was brought in to play on this track. In addition to the strings, this is notable as one of the first pop songs to use elements of classical music.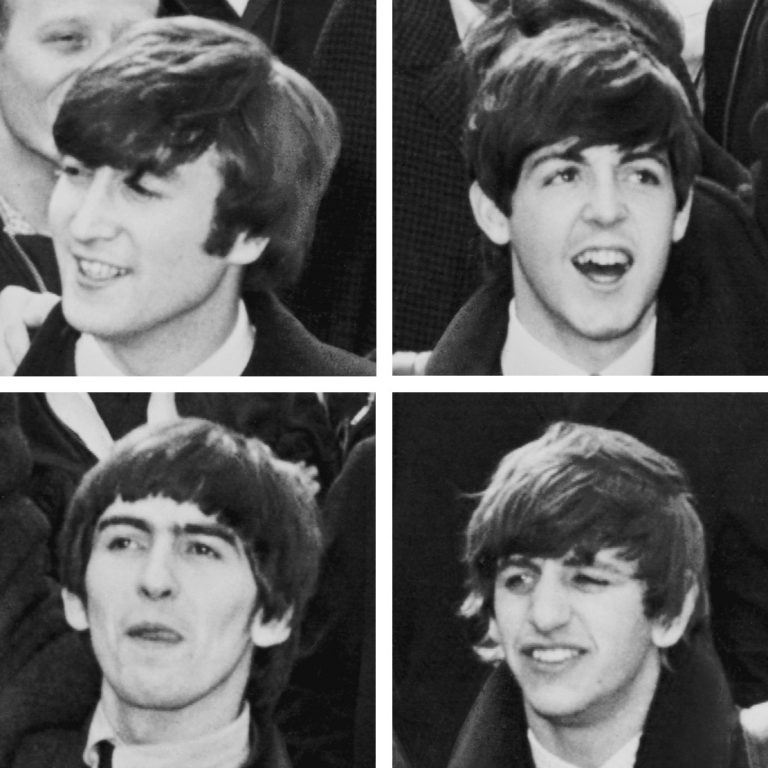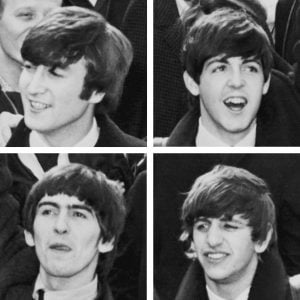 The Creation of "Yesterday"
When producer George Martin first suggested adding a string quartet, Paul McCartney responded; "Oh no, George. We are a rock 'n' roll band and I don't think it's a good idea."
This was the first Beatles song that could not be reproduced live without additional musicians. When they played it live, including their famous Shea Stadium concert, it was just McCartney with an acoustic guitar.
McCartney claimed that while The Beatles were touring in Paris, he tumbled out of bed and this tune was in his head. He thought he had heard it somewhere before, and played the melody to different people in the music industry to make sure he wasn't stealing it. The working title was "Scrambled Eggs" until Paul could figure out lyrics.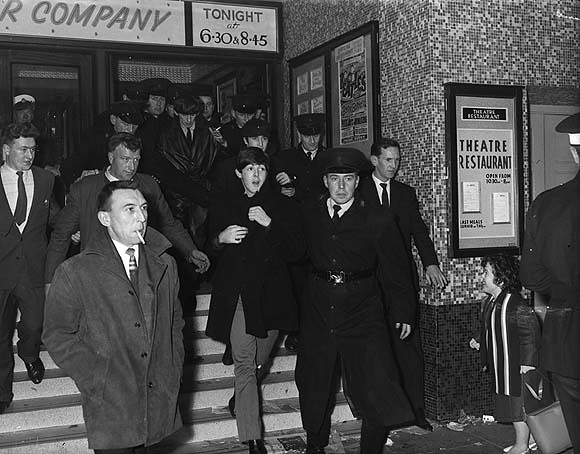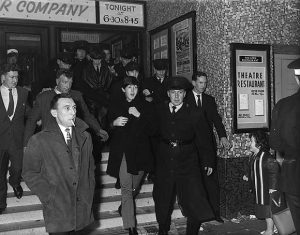 This was the first Beatles song to capture a mass adult market. Most of their fans were young people to this point, but this song gave the band a great deal of credibility among the older crowd. It also became one of their "Muzak" classics, as companies recorded instrumental versions as soothing background noise for shopping centers and elevators. Another Beatles song that lived on in this form is "Here Comes The Sun."
McCartney wrote some of the lyrics during a five-hour car trip from Lisbon to Albufeira (in Algarve, south of Portugal), on the 27th of May 1965, when he was on vacation with Jane Asher. The villa where Paul and Jane stayed was owned by Shadows' guitarist Bruce Welch. Bruce said that when he was packing to leave, Paul asked him if he had a guitar because (Paul) was working on the lyrics since the airport. Said Bruce: "He borrowed my guitar and started playing the song we all now know as 'Yesterday'."
The Beatles Perform "Yesterday"
(source songfacts.com)
Yesterday, all my troubles seemed so far away
Now it looks as though they're here to stay
Oh, I believe in yesterday
Suddenly, I'm not half the man I used to be
There's a shadow hanging over me.
Oh, yesterday came suddenly
Why she had to go I don't know she wouldn't say
I said something wrong, now I long for yesterday
Yesterday, love was such an easy game to play
Now I need a place to hide away
Oh, I believe in yesterday
Why she had to go I don't know she wouldn't say
I said something wrong, now I long for yesterday
Yesterday, love was such an easy game to play
Now I need a place to hide away
Oh, I believe in yesterday
Mm mm mm mm mm mm mm