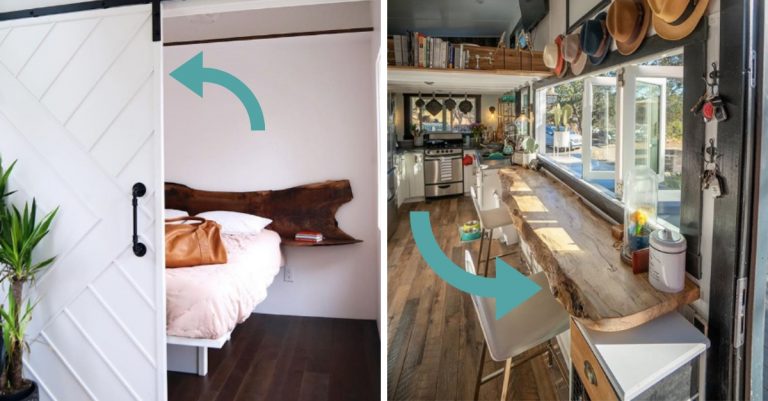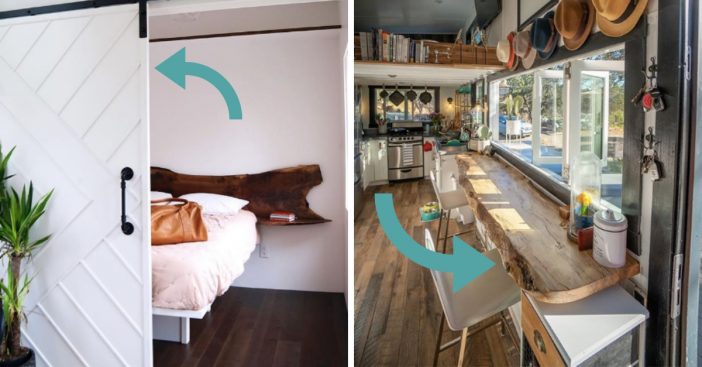 3. Bench seating/storage
You've probably noticed in most tiny homes, they utilize the bench seating option quite often. This saves space and also grants the homeowner an opportunity to dress up the bunch with throw blankets and pillows to make it all their own. It's even a better opportunity if the bench happens to have storage space underneath! These are a perfect addition for any entryway or living room.
4. Make yourself a bar area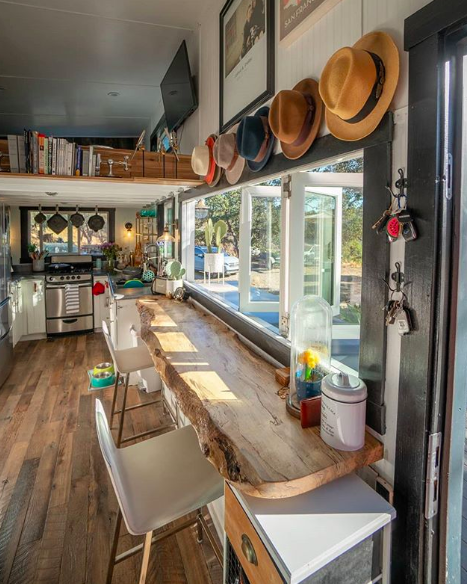 Similar to the ways that benches maximize your seating space, bars can also maximize your eating space while still giving you plenty of additional room in the area. Consider installing a bar top in place of a kitchen island or dining room table.
5. Make use of your wall space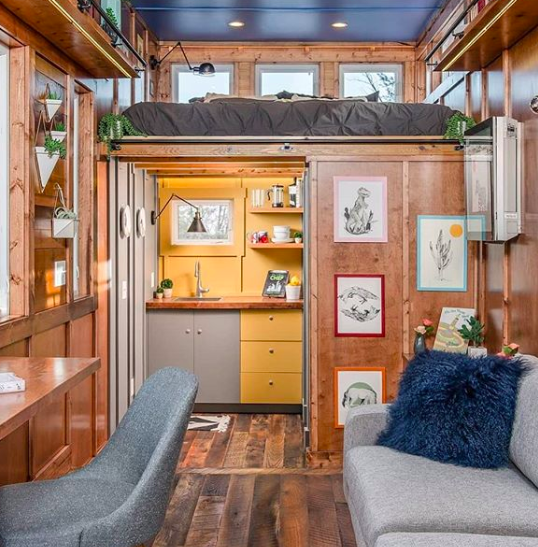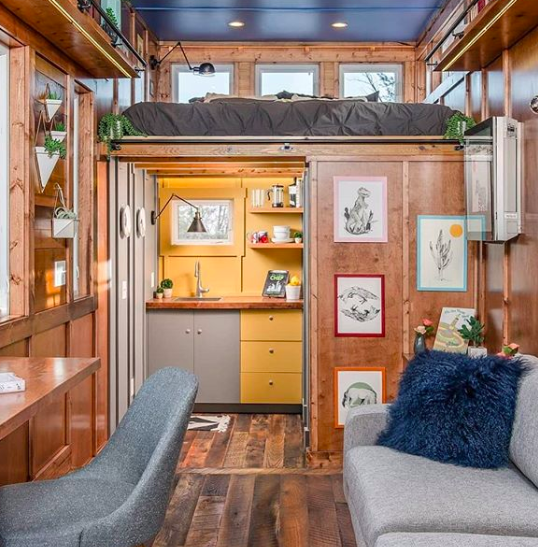 In order to keep the rooms of your house clutter-free and open to more space, consider expressing yourself through wall decor! This is the perfect opportunity for adding more design to your house without taking up more space. This means adding photos of your loved ones, picture frames of art, or inspirational messages onto your walls.
Be sure to SHARE this article to spread these tips and tricks for creating more space in your home!