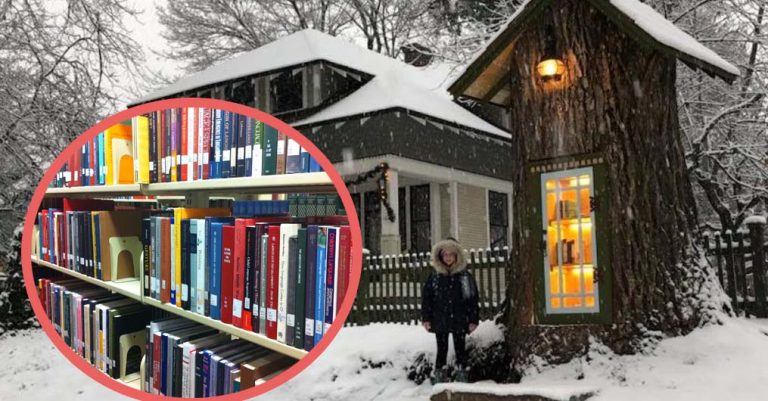 Have you ever seen Little Free Libraries around your hometown? Little Free Library is a nonprofit organization that aims to spread the love of reading all over the world. Little Free Libraries are just that. Small outdoor libraries that people build to house free books to exchange. People can take and leave a book in the library for free, no questions asked.
While many of these libraries are simple, some of these tiny libraries are quite spectacular. One resident from a town in Idaho recently built a small library out of a 110-year-old tree. Sharalee Armitage Howard said the tree in her front yard had begun to rot and was a safety hazard. They had to cut this old, beautiful tree down. However, it isn't completely gone.
See Photos Of The Amazing Tree Library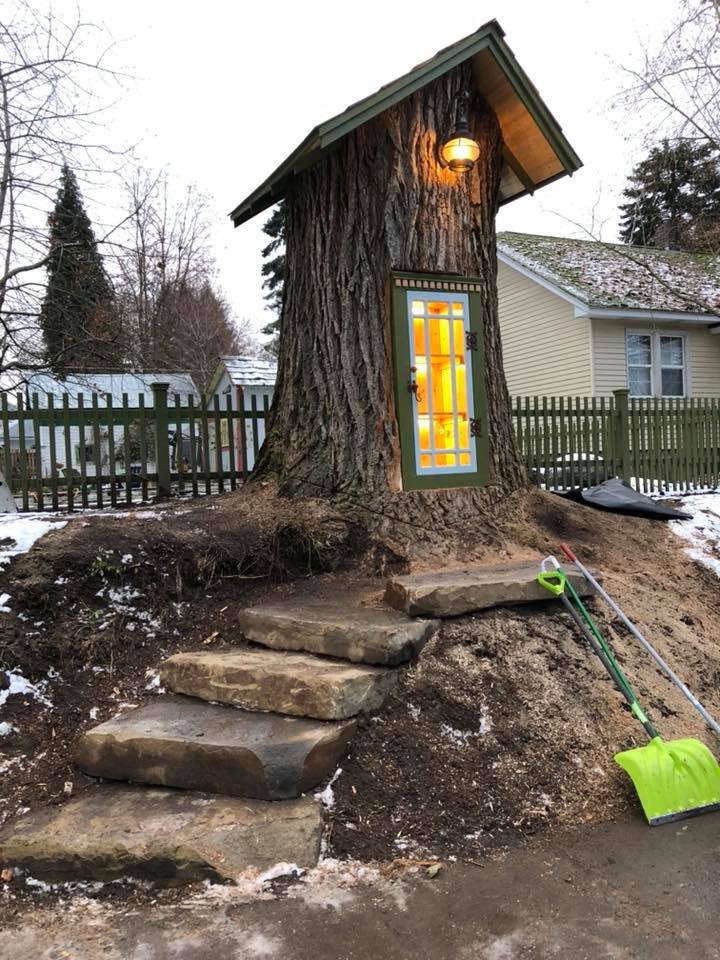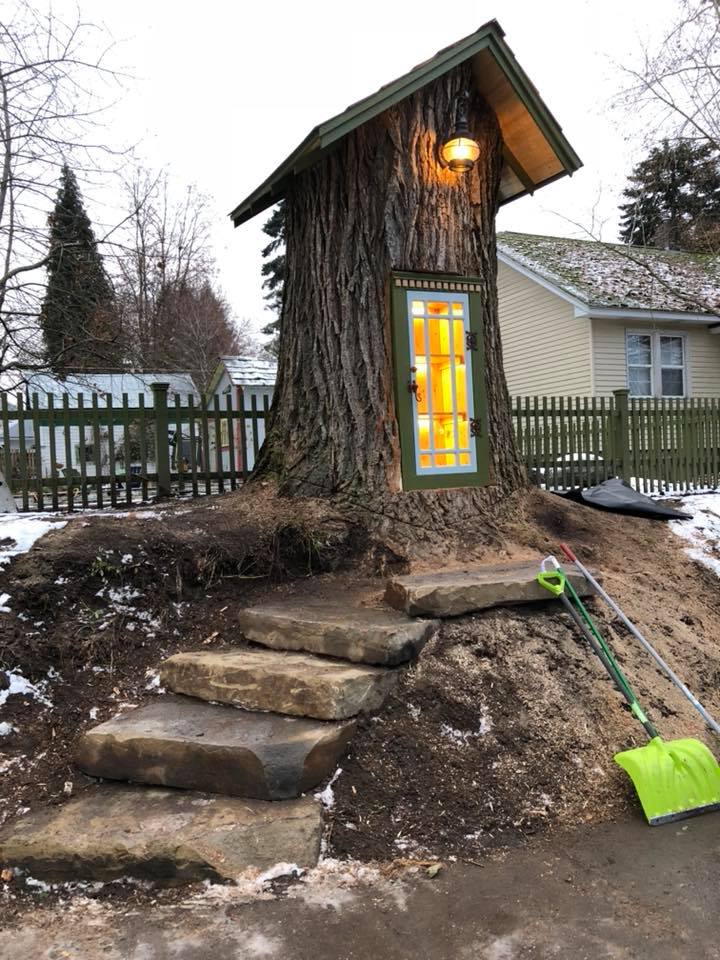 Instead of removing the entire tree, they used the stump to build it into a Little Free Library. Howard shared her new library on Facebook and it went viral! Since December, Howard is also an official member of the Little Free Library group, so you can find where her library is on their website.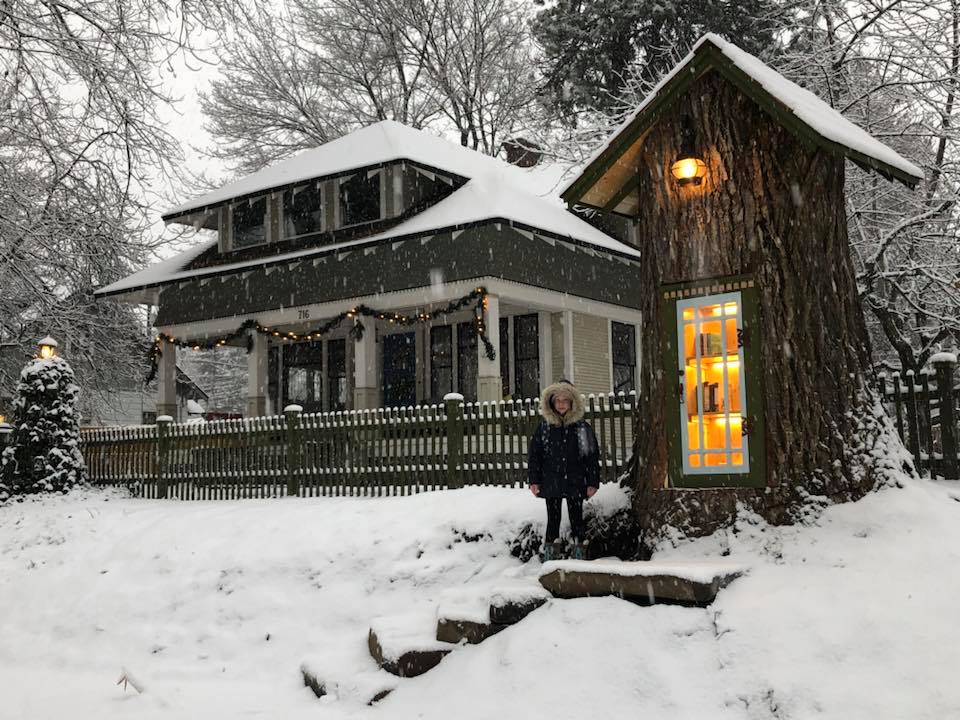 In her first post, Howard wrote on Facebook, "Ok, this project isn't quite finished… but I can't wait to share it. We had to remove a huge tree that was over 110 years old, so I decided to turn it into a little free library (which I've always wanted). Here it is (minus some cleanup, vegetation, and trim work)!"
See More Of The Details
Later, she shared more photos with more information about her Little Free Library. Her post on Facebook read, "Thanks so much for all of the wonderful feedback about our little free library! It's awesome to know that there are so many people out there that appreciate how art (in any form) quite simply, makes the world a cooler place to live in. There has been a lot of requests for more pictures, so although this tree won't look amazing until Spring when I can plant groundcover and cheerful perennials around it, touch up the paint, and fine-tune the trim work… I have a couple of updates: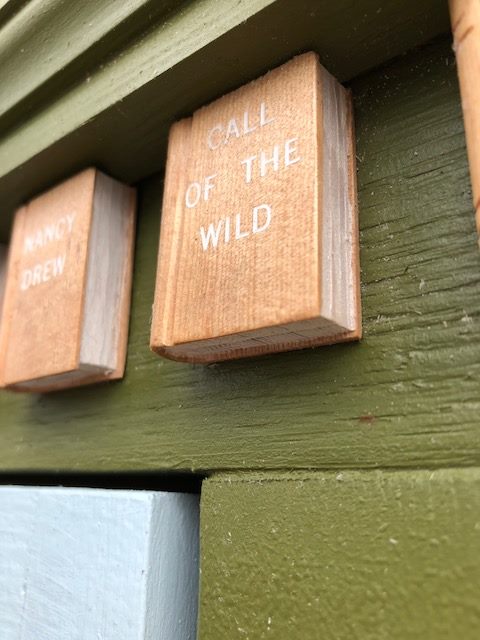 1. I've officially become a Little Free Library charter member! It's my understanding, that within days… you'll see my tree on the National map.
2. A fun detail that didn't show up in my first picture, is that the dental molding above the door, is actually little, titled, wooden books!"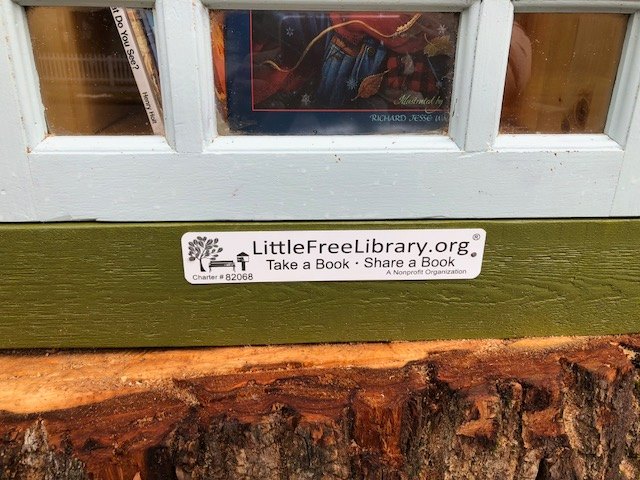 If you are interested in finding the location of this Little Free Library or another near you, visit their website to find a book swap spot to visit. Would you want to visit one and exchange books? Isn't this a great idea to help keep the joy of reading alive?
If you enjoyed this article, please SHARE with all of your friends and family who love to read!