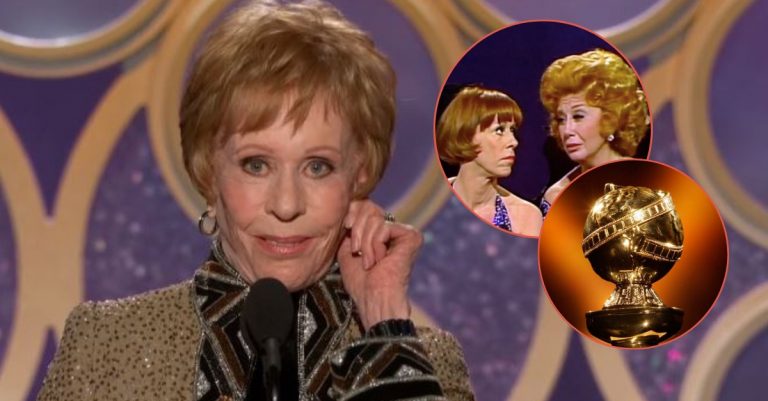 "But what has remained the same for every person who is lucky enough to be on television is the belief that we've been given an opportunity to do something special. We've been granted a gift, a [canvas] to paint with our talent, one that can make people laugh or cry or maybe do both.
So this award, oh, my gosh, so generously named after me, is dedicated to all those who made my dreams come true and to all those out there who share the love I have for television, and we yearn to be part of this unique medium that has been so good to me. I'm just happy our show happened when it did and that I can look back and say once more, 'I am so glad we had this time together.' Thank you."
Congratulations to Carol Burnett – Recipient of the inaugural Carol Burnett Award to recognize a lifetime achievement in Television – #GoldenGlobes pic.twitter.com/wty7hQHCiY

— Golden Globe Awards (@goldenglobes) January 7, 2019
Carol Burnett is more than deserving of the very first Carol Burnett Award! From all of her hit movies to The Carol Burnett Show, she will always be a staple in comedy.
Be sure to SHARE this article if you love Carol Burnett!
Check out the video of her acceptance speech below.
Making history with the very first Carol Burnett Award for Lifetime Achievement in Television. Don't miss a moment of The #GoldenGlobes – on NBC now! pic.twitter.com/aKJI0cOUDD

— NBC Entertainment (@nbc) January 7, 2019