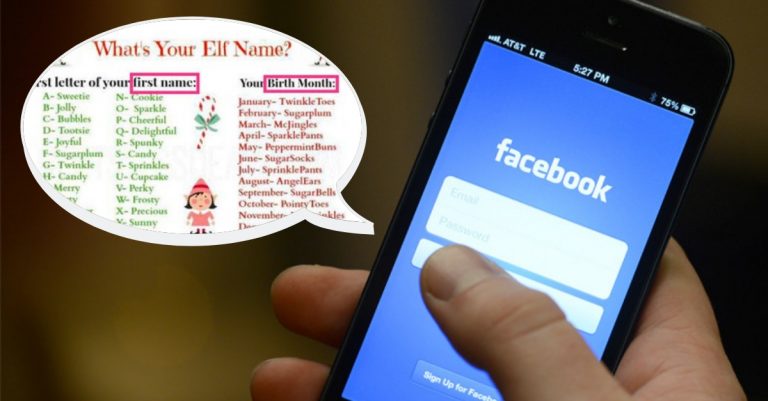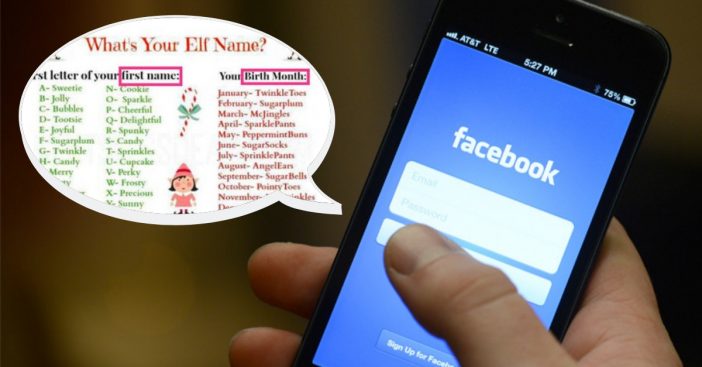 Police are warning Facebook users about commenting on publicly-shared Facebook posts. A lot of these posts will tell you what color your aura is or what your "Elf name" is based on your first name and birth month. These seem all fun and dandy, but you could potentially be leaking out your own information via these fun questionnaires, leaving you at risk for identity theft.
Police from the Sutton Police Department posted a warning on their Facebook page, warning Facebook users to take caution when commenting on posts or even taking Facebook quizzes that require permission to access your information.
https://www.facebook.com/613994781980789/photos/a.671633059550294/1671309176249339/?type=3&theater
Rachel Rothman, Chief Technologist for the Good Housekeeping Institute, has given her insight on the police-issued warnings.
"A nugget of information in isolation may not seem like a big deal, but combining that with other data that may be out there can result in a greater threat. Be mindful of photos or posts that could give away information about your location or self (like your birthday) and consider if you are posting something that could be used to locate you offline or make it easier for someone to figure out any of your passwords."

One example of information-grabbing via a Facebook post or quiz is this interactive photo pictured above. The 'What's Your Elf Name?' photo prompts the Facebook user to automatically drop their first name and the month they were born. It's likely not harmful in the slightest, but still a good example of one way you could risk identity theft.
By commenting on publicly-shared posts, you also risk providing your personal information to people you're not friends with (should your privacy settings allow it). At the very least, someone could now know your full name, and sometimes that's enough for people to gain access to your credentials.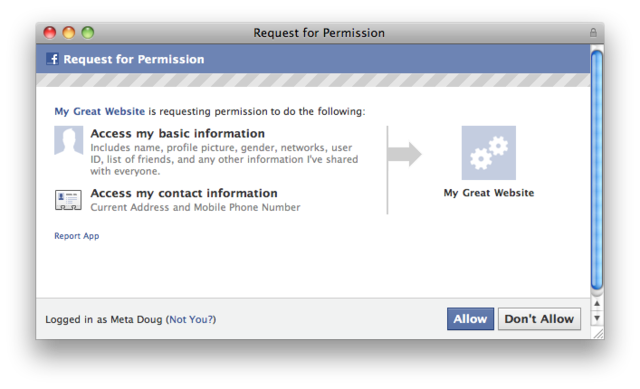 What are people saying?
People are commending the Sutton Police Department for posting their own warning about social media safety.

One commenter added in her own personal knowledge to the scammy posts. She says that the posts that ask "Can I get a hug?" or "Am I cute?" are scams and urges others to be aware. Good to know!


Another commenter stated that he knows what's going on when he sees it and just provides false information to mess with the scammers. That's one way to do it!

One person shared her personal experience with trying to warn her loved ones about these scams. "They sometimes just want an ID that has no criminal record." Very important to remember!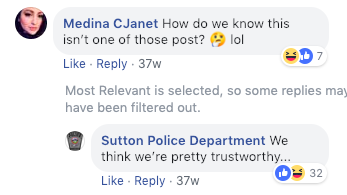 And, of course, we had to throw some humor in there.
Please always remember to check your privacy settings on Facebook and ensure what can be seen and what cannot be seen publicly.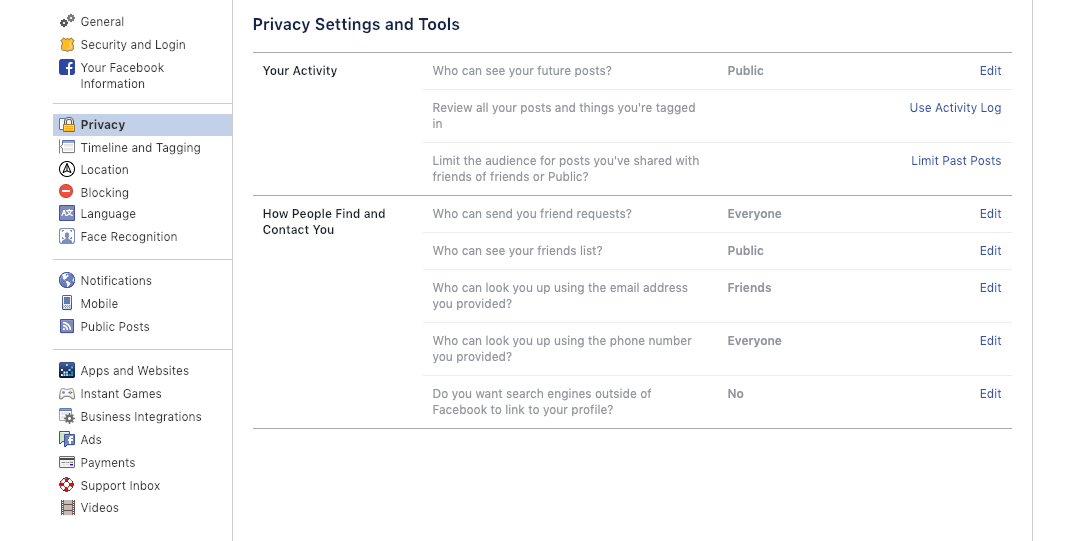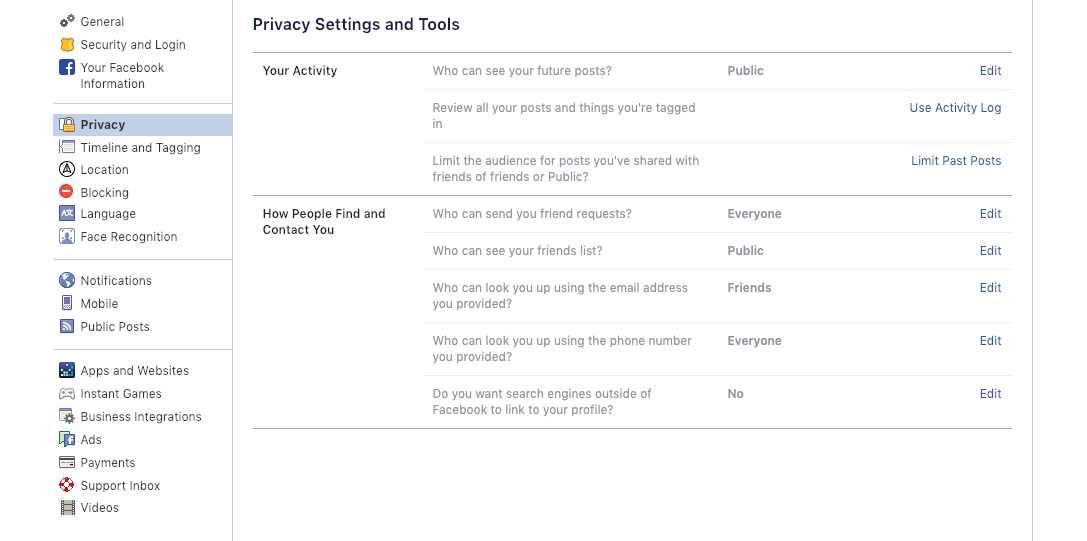 Be sure to SHARE this article to spread awareness about social media safety!