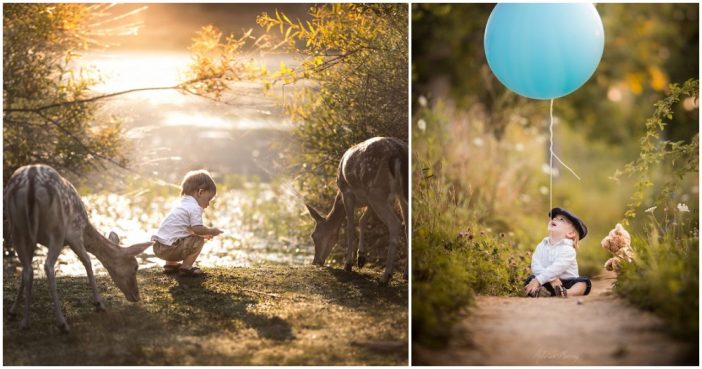 "Some of the most magical moments in life can come and go in an instant."
A father has created a stunning photography series of his young son after being inspired to pick up the camera when his child suffered a near-death experience.
In 2013, Kentucky-based photographer Adrian Murray and his wife Michelle found their then 10-month-old son Emerson unresponsive in his crib. They rushed him to the hospital. A few days later, it happened again. Doctors weren't sure what was wrong, but they put Emerson on anti-seizure medication.