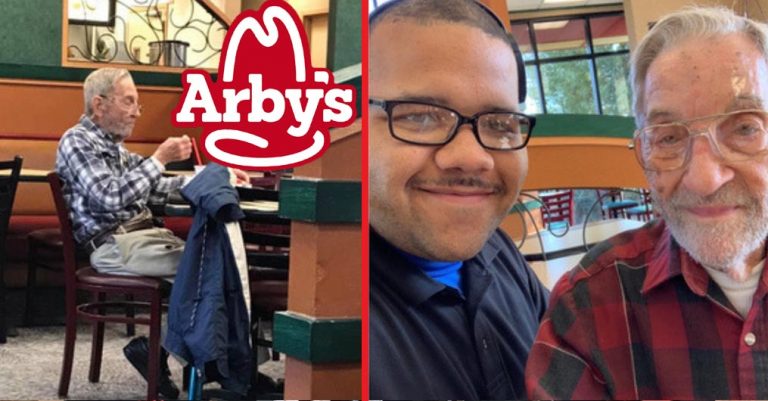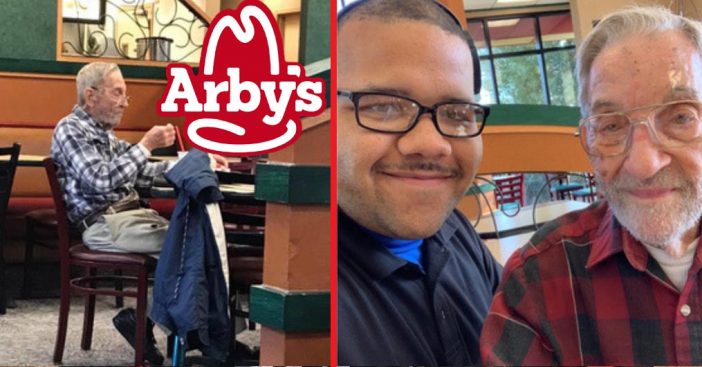 A man who goes by the name of "Mr. Doug" at his Chandler Arby's has just been gifted free food for the rest of his life. Doug is a World War II veteran and is 97 years old, but still makes it out to his local Arby's location. He is a loyal customer and was finally asked recently what keeps him coming back.
"This is the only place I can get a sandwich or get something to anything else to eat that doesn't hurt my stomach," Doug replies. He has a stomach disorder, according to sources, and a meal from Arby's is the only thing he can eat. Specifically, a roast-beef slider with Swiss cheese and a senior drink, typically Coke with no ice.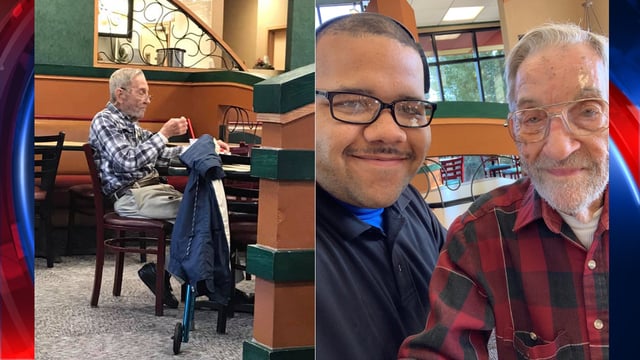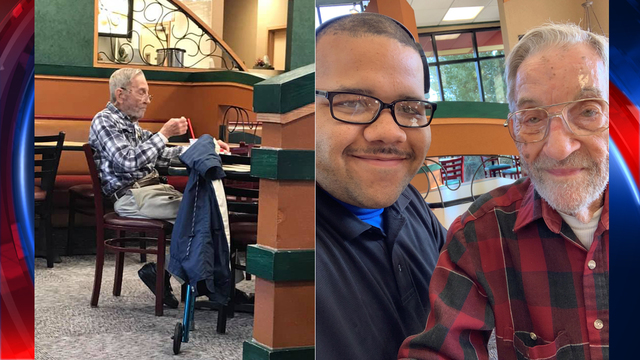 Doug started showing at this Arby's shortly after Christina Gamage started on as their newest manager. She absolutely loves Doug. "He comes in with a walker, as soon as we see him come to the doors, we try [to] grab the doors for him," she recalls.
"He's gone through a lot being a veteran, coming in, being in a retirement home, but he doesn't have family," she explains. So they became his family.
Staff @Arbys tells me there's been [email protected] of support since our story ran! People stopping by offering help, services even a place to spend the holiday! WOW! That's what it's all about @FOX10Phoenix #fox10phoenix https://t.co/j3XA9TAcj5

— Anita Roman Fox 10 (@ANITAROMANFOX10) December 14, 2018
The staff at Arby's gifted Doug a $200 gift card and said lunch is on them. Apparently, he was absolutely speechless. They also said that if there is any day where Doug cannot make it out to their location, that they will personally deliver his meal to him at his retirement home. They gave their phone numbers to Doug to ensure that he can call them whenever he needs them!
Now, here's the best part. After the report about this story initially went live, this Chandler Arby's decided to give Doug free food for life after his gift card runs out.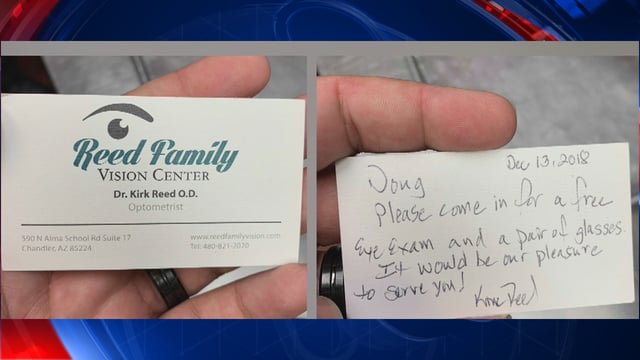 In addition to this awesome news, a local eye doctor stopped by this Arby's location and offered Doug a completely free eye exam and a fresh, new pair of glasses! He gave Doug his card, which read on the back, "Doug, Please come in for a free eye exam and a pair of glasses. It would be our pleasure to serve you!"
People all over the Internet cannot stop gushing about this beautiful story.
Reminds me of my grandpa. He would get us all Arby's when I'd visit my grandparents up in Prescott, and we'd watch Dave Munsey do the weather every night. Grandpa always counted on Dave!

— Josh Blaich (@BlaichYourRump) December 13, 2018
One commenter said that this sweet old man reminded him of his grandpa and his personal Arby's experience.
This so reminds me of my dad he had his favorite place to go God bless you sir

— Tamm❤❤ (@TammyAntunez2) December 14, 2018
Another person said something similar about their own father.
Lastly, one person said that this veteran must really like Arby's to eat it that often!
Please SHARE this article if you loved this heartwarming story of giving!
Check out the full news coverage on this story below: