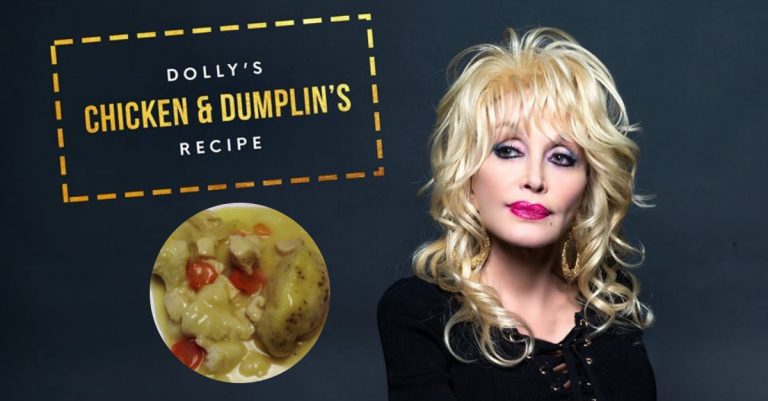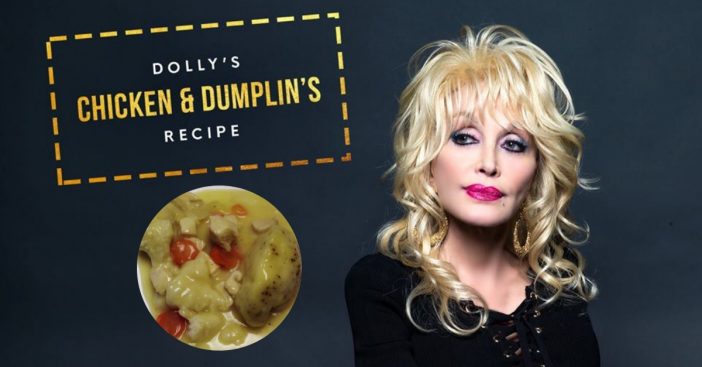 Dolly Parton just released not only a new album, but is involved with a new movie on Netflix. Both are called Dumplin' and to honor the new releases, she also released one of her favorite recipes to make at home. You guessed it: chicken and dumplin's.
The country music star posted on Instagram, "#DUMPLIN is out TODAY on @Netflix and if you wanna treat yourself to dinner and a movie here's one of my favorite recipes that's just perfect for the occasion… Chicken & DUMPLIN's, y'all." Here is the recipe if you want to make chicken and dumplin's for your family: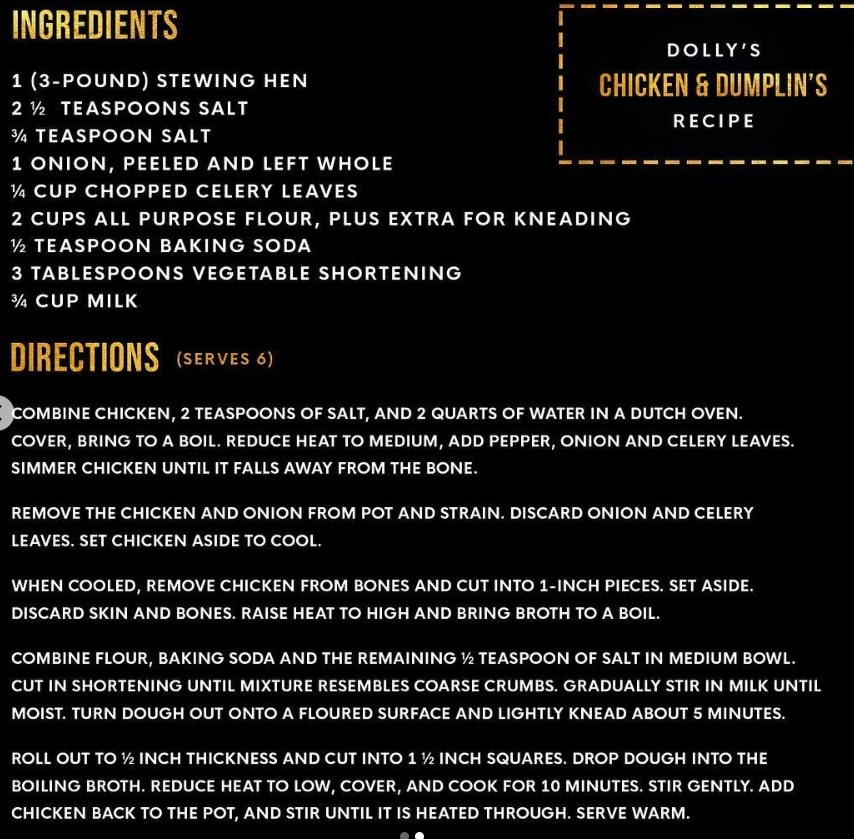 More About The Movie
In the Netflix film Dumplin', Jennifer Aniston stars as a former beauty queen and the mother of the main character called Dumplin'. Dumplin' is played by Danielle Macdonald. According to IMDb, "Willowdean ('Dumplin'), the plus-size teenage daughter of a former beauty queen, signs up for her mom's Miss Teen Bluebonnet pageant as a protest that escalates when other contestants follow her footsteps, revolutionizing the pageant and their small Texas town."
The movie is based on the novel by Julie Murphy. The movie features many songs (both original songs and new collaborations) from Dolly Parton. The soundtrack also includes music from Sia, Miranda Lambert, Elle King, Alison Krauss, Mavis Staples, Macy Gray, Rhonda Vincent, and stars Danielle Macdonald and Jennifer Aniston.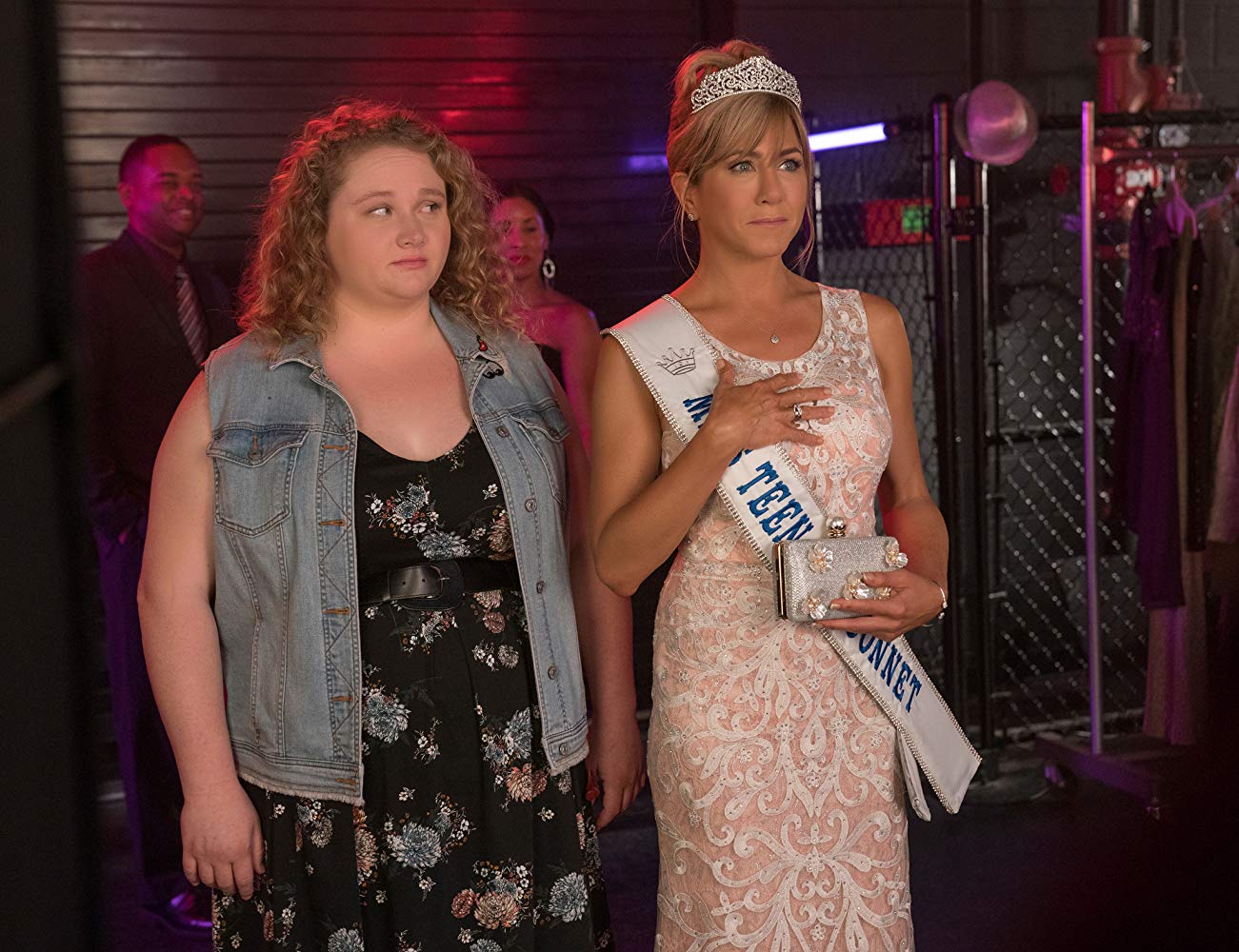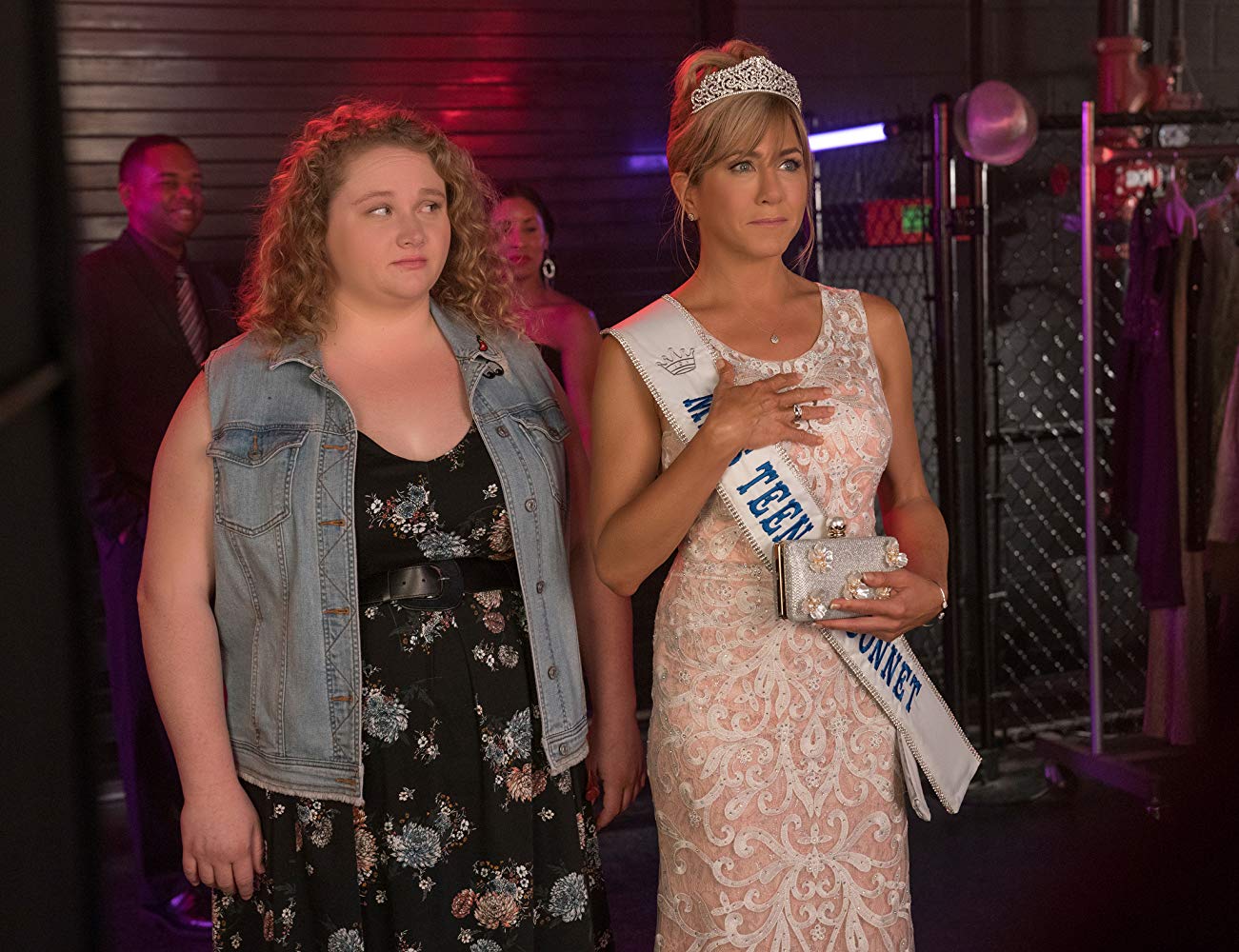 More About The Music
The first single from the soundtrack features Sia and is called "Here I Am". The song was originally recorded by Dolly Parton in 1971. Here is the rest of the setlist for the new "Dumplin'" album:
1. "Here I Am" (with Sia) Dolly Parton
2. "Holdin' on to You" (with Elle King) Parton
3. "Girl in the Movies" Parton, Linda Perry
4. "Red Shoes" Parton, Perry
5. "Why" (with Mavis Staples) Parton
6. "Dumb Blonde" (with Miranda Lambert) Curly Putman
7. "Here You Come Again" (with Willa Amai) Barry Mann, Cynthia Weil
8. "Who" Parton, Perry
9. "Push and Pull" (with Jennifer Aniston and Danielle Macdonald) Parton, Perry
10. "If We Don't" (with Rhonda Vincent and Alison Krauss) Parton, Perry
11. "Two Doors Down" (with Macy Gray and DOROTHY) Parton
12. "Jolene" (New String Version) Parton
This isn't Dolly Parton's first rodeo with Netflix. Dolly Parton is serving as an executive producer, singer/songwriter, and actor in a new series called Heartstrings. It will air on Netflix sometime in 2019. Are you excited to watch the series when it premieres?
If you enjoyed this article and are excited to watch Dumplin' while you make Dolly's homemade chicken and dumplin's recipe, please SHARE with all of your friends and family who might want to make it too! Check out the trailer for the movie below: