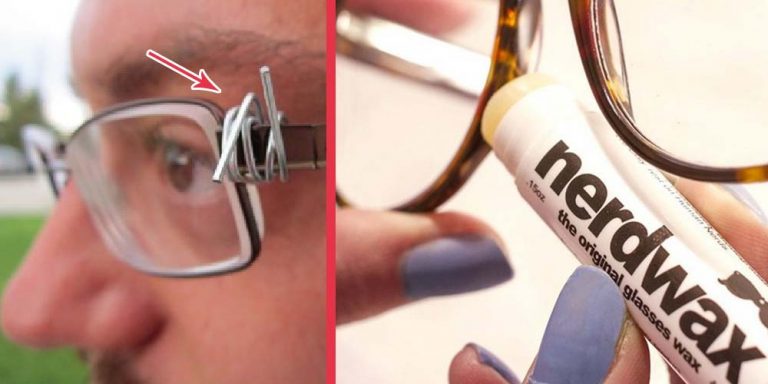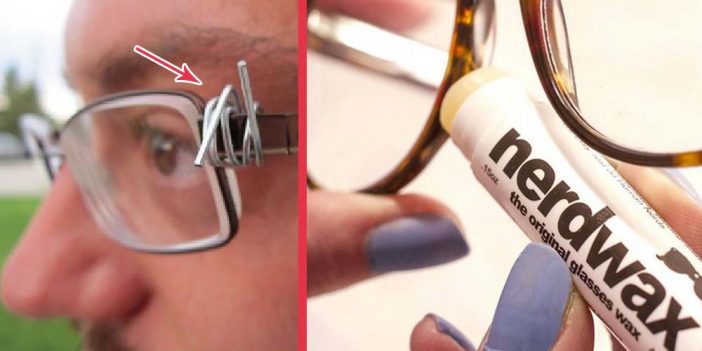 1. These handy microfiber tools that can clean both sides of a lens at the same time.
Promising review: "Twitter, yes Twitter is where I found the recommendation for these glasses cleaners. I want clean glasses, and one of my current pairs attracts more dirt than any other pair of glasses I have owned. I do not know why I only want them clean. I purchased this set, the microfiber cleaner comes in five different colors if that is an issue for you. The little microfiber piece fits perfectly between the front and back of your glasses, so both sides are cleaned at once. I still use the spray once or twice a day, but I keep these with me at all times. Clean glasses abound." —prisrob
2. These easy to sneak into a wallet or bag lens wipes.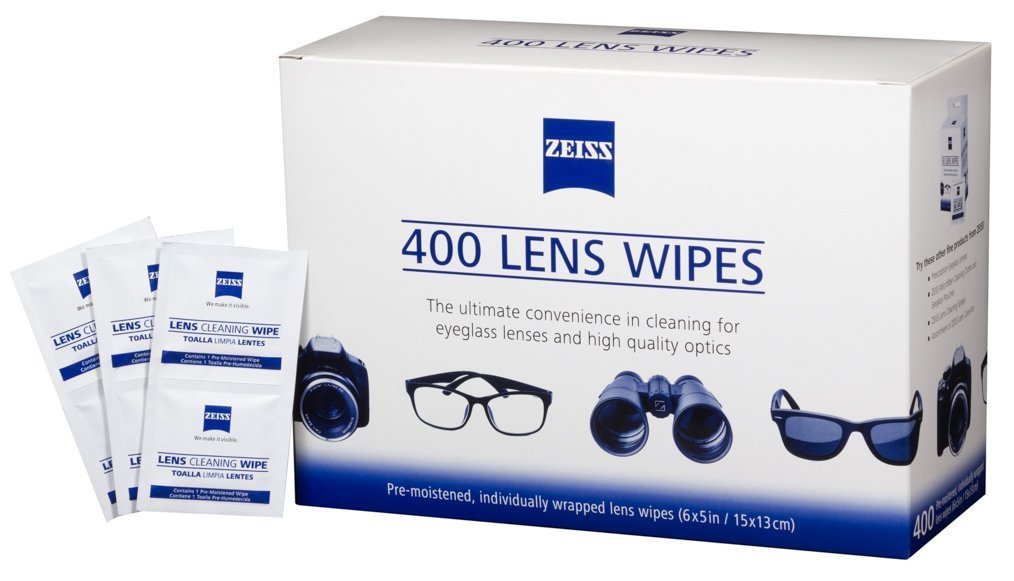 Promising review: "I love these. I have long and evidently greasy Italian eyelashes, which leave smears on my glasses when I'm not wearing mascara, just from blinking. Dry cleaning cloths tend to just smear the grease on the lenses. These work great. I'm a little insecure when pulling them out of my purse at work though because I'm always worried someone at a distance will think that I'm waving around a condom, so I keep them on the DL." —Sky Slayton
3. These transparent anti-slip sleeves to stop your glasses from falling down your nose.
Promising review: "I have a rather small face and purchased some cheap glasses online. The glasses were great, but the glasses just didn't stay on my face. This did the job. However, it does take some time to get on. I bought these with the intention of keeping them on my glasses (forever), but even if I wanted to casually remove them, that won't be happening. Slight adjustments are easy to make, but they are on there pretty snug. The temple-tip height of my glasses is the slightest bit wider than 1/4 in, so bigger than the recommended height. I was aware of the risks. Following some helpful advice in the previous reviews, I used a blow drier to heat up the rubber things and continued heating it as I carefully (and very slowly) inched the sleeve over the temple tip. And it worked out. It's comfortable and keeps my glasses from sliding down my nose." —Christie
4. Plus some black ones.
Promising review: "If your glasses slip and slide down your nose, this is for you! These fit well and are comfortable. They really do their job. In summer, my glasses are usually at the end of my nose because of perspiration. Not with these! I don't wear them all the time, just when I know I will be out and the weather is warm, or around the house when I'm cleaning, etc., and working up a sweat. I have a couple pairs, one for regular glasses and one for sunglasses." —Intheknow
5. This tube of wax to add some stick to the nose bridge of your glasses.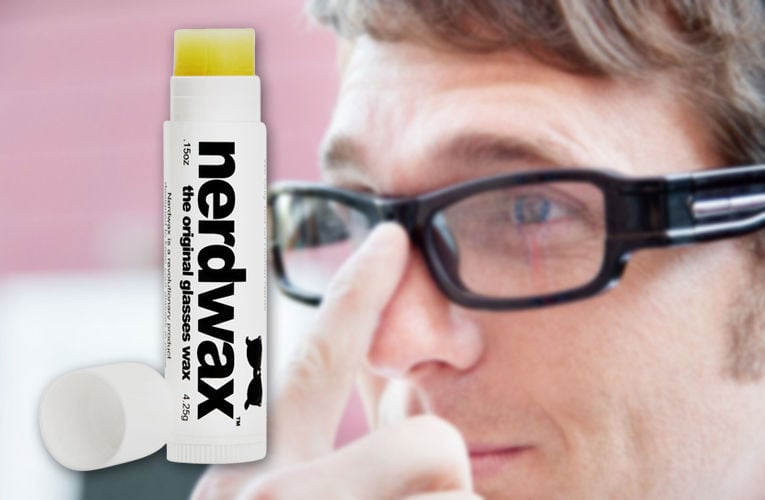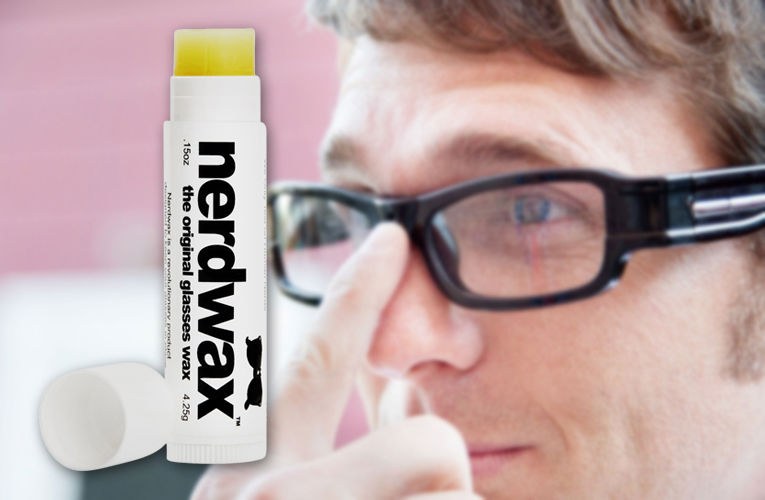 Promising review: "This stuff is great. It's sticky enough that it stays on my glasses but not in a way that makes my face feel weird. Also, my glasses haven't slipped once since I applied it. The mint scent is very mild and therefore inoffensive. Best purchase of my entire year." —Emily Mell
6. These anti-slip silicone nose pads that'll make your glasses cling easier (if you prefer something that you don't want to apply to your frames).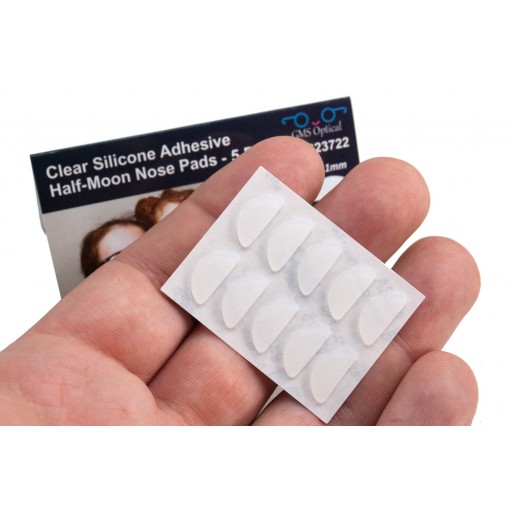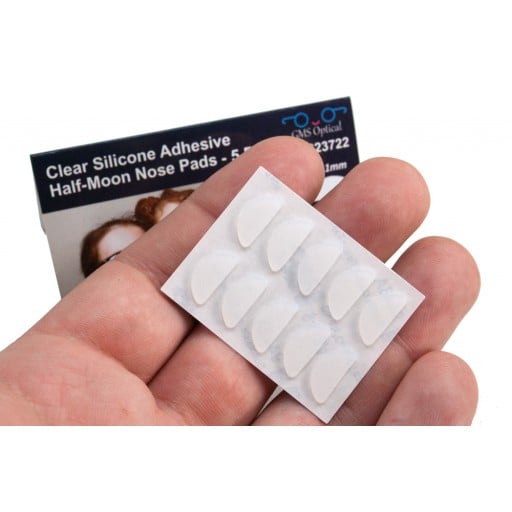 Promising review: "These are excellent. They're very thin so you don't notice a difference right away. But the difference is, they won't slide down your nose anymore. THAT'S the difference you want to feel! They are large in size in length so be prepared to cut them down. A small pair of sharp scissors should do well, as it did with me." —eebant