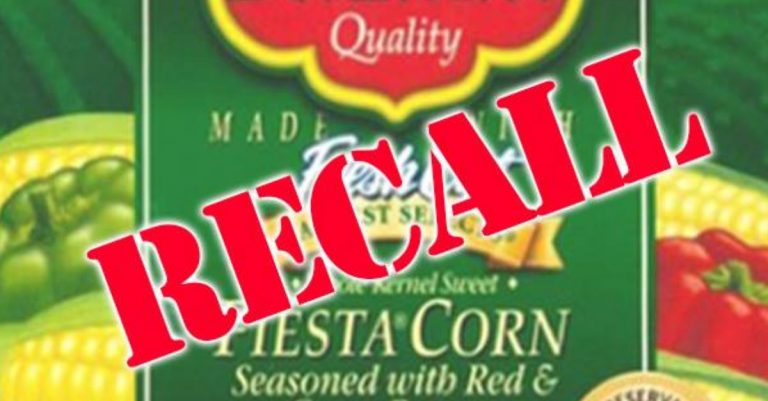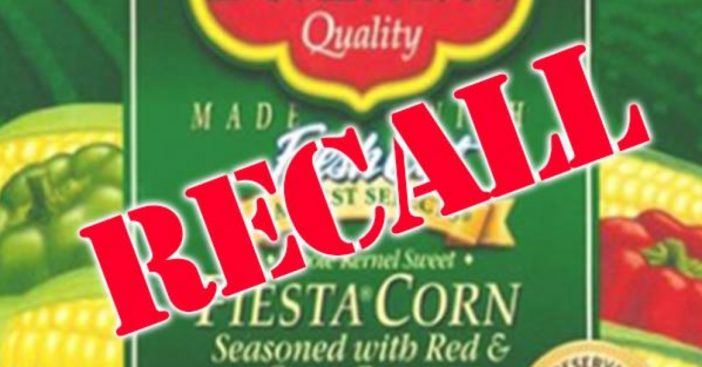 The food recalls keep coming this year. Now Del Monte announced that they are recalling over 64,000 cans of corn, more specifically their Fiesta Corn that also contains red and green peppers. According to Del Monte, these cans might contain the bacteria that causes botulism, which can be life-threatening.
According to the FDA's website, "Del Monte Foods Inc. announced a recall of 64,242 cases of FIESTA CORN Seasoned with Red & Green Peppers due to under-processing. These deviations were part of the commercial sterilization process and could result in contamination by spoilage organisms or pathogens, which could lead to life-threatening illness if consumed. It is important to note that there have been no reports of illness associated with these products to date. No other production codes or products are affected by this recall."
What Are You At Risk Of Getting?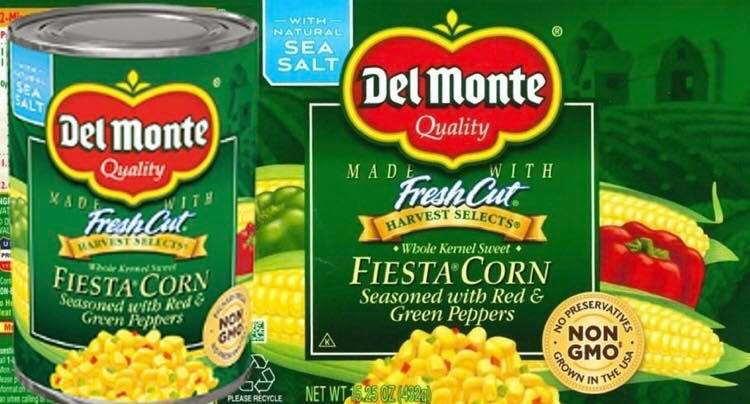 It can take about 10 days for symptoms of botulism to appear and it can be fatal for some people, so Del Monte made sure to recall this product to prevent any illnesses or even deaths. According to the Center for Disease Control, botulism symptoms include double vision, blurred vision, drooping eyelids, slurred speech, difficulty swallowing, difficulty breathing, a thick-feeling tongue, dry mouth, and muscle weakness. Infants with botulism may appear lethargic, feed poorly, be constipated, have a weak cry, and have poor muscle tone (appear "floppy").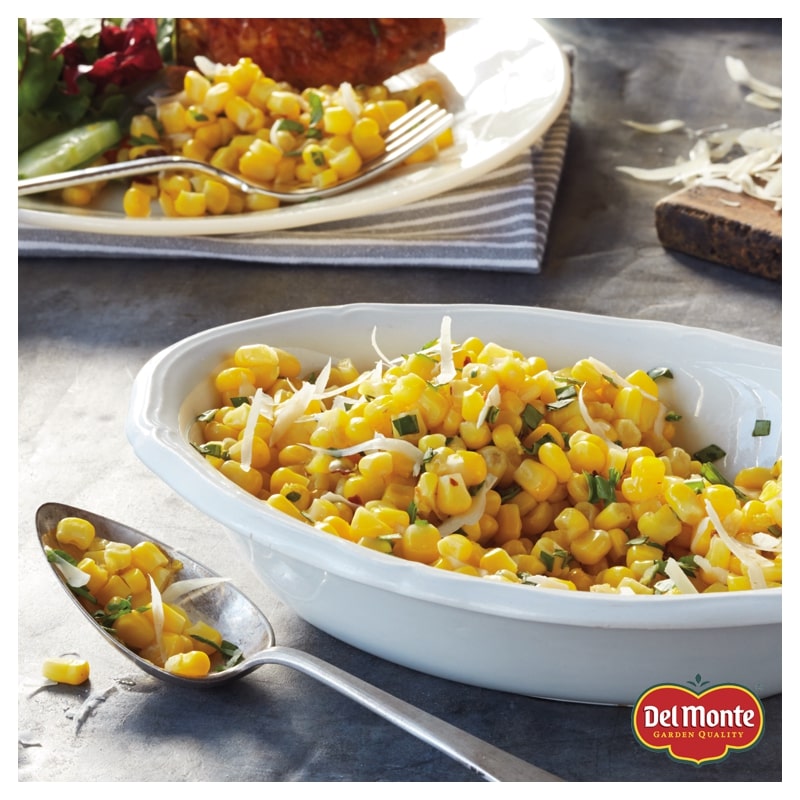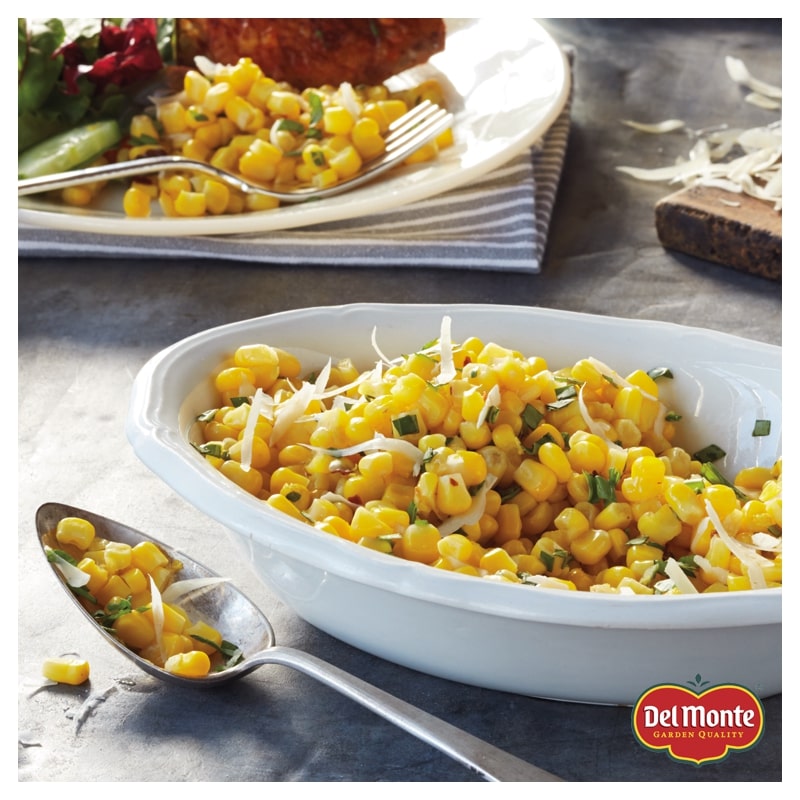 The recall includes Fiesta Corn 15.25-ounce cans with the UPC number of 24000 or 02770 printed on the label. They have "Best if Used by" dates of the following dates in 2021: Aug. 14, 2021; Aug. 15, 2021; Sept. 3, 2021; Sept. 4, 2021; Sept. 5, 2021; Sept. 6, 2021; Sept. 22, 2021; and Sept. 23, 2021.
Where Were The Cans Sold?
According to the FDA, the affected cans were sold at multiple retailers in 25 states, including Alaska, Alabama, California, Connecticut, Florida, Georgia, Illinois, Indiana, Kansas, Louisiana, Maryland, Michigan, Mississippi, Missouri, North Carolina, New Jersey, New York, Oklahoma, Pennsylvania, South Carolina, Texas, Vermont, Virginia, Washington and Wisconsin, along with 12 international locations.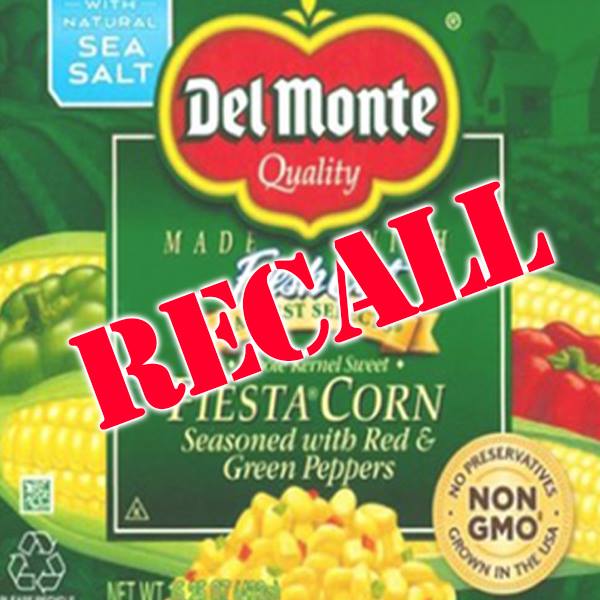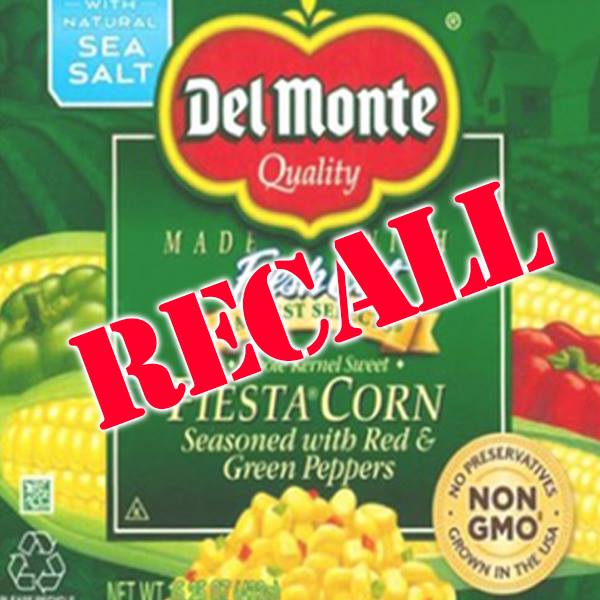 They also suggest that if you have one of these potentially contaminated cans on your shelf, you need to throw it out or head to the store to get a refund. You could also call Del Monte with any questions by calling the toll-free hotline at 1-800-779-7035, Monday-Friday, 9:00 am – 5:00 pm Eastern Time.
Please SHARE this article to help everyone get rid of these potentially contaminated cans of corn before it hurts anyone! We hope these food recalls go down in the coming year!