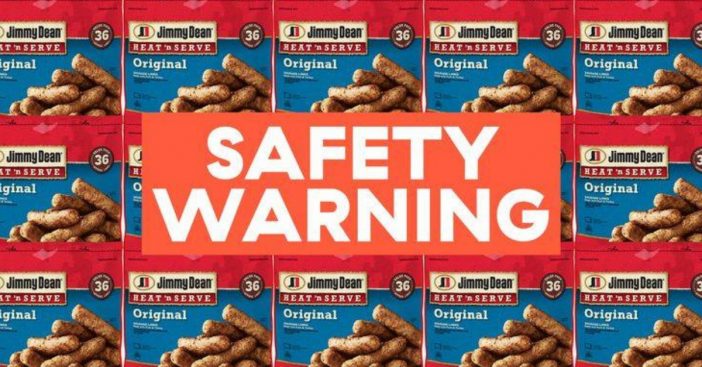 29,000 pounds of Jimmy Dean sausage is being recalled after metal parts were found in the frozen sausage links. Five people in the United States called the U.S. Food Safety and Inspection Service to report that they found some metal pieces in the frozen sausages.
Although the metal pieces have only been found in a small number of packages, Jimmy Dean has decided to recall 29,000 pounds of the frozen sausages just to be safe. The recalled product is called the "Heat 'n Serve" pork and turkey links. Jimmy Dean says that consumers have found "small, string-like fragments of metal in the product".
Find Out All The Details Of The Recall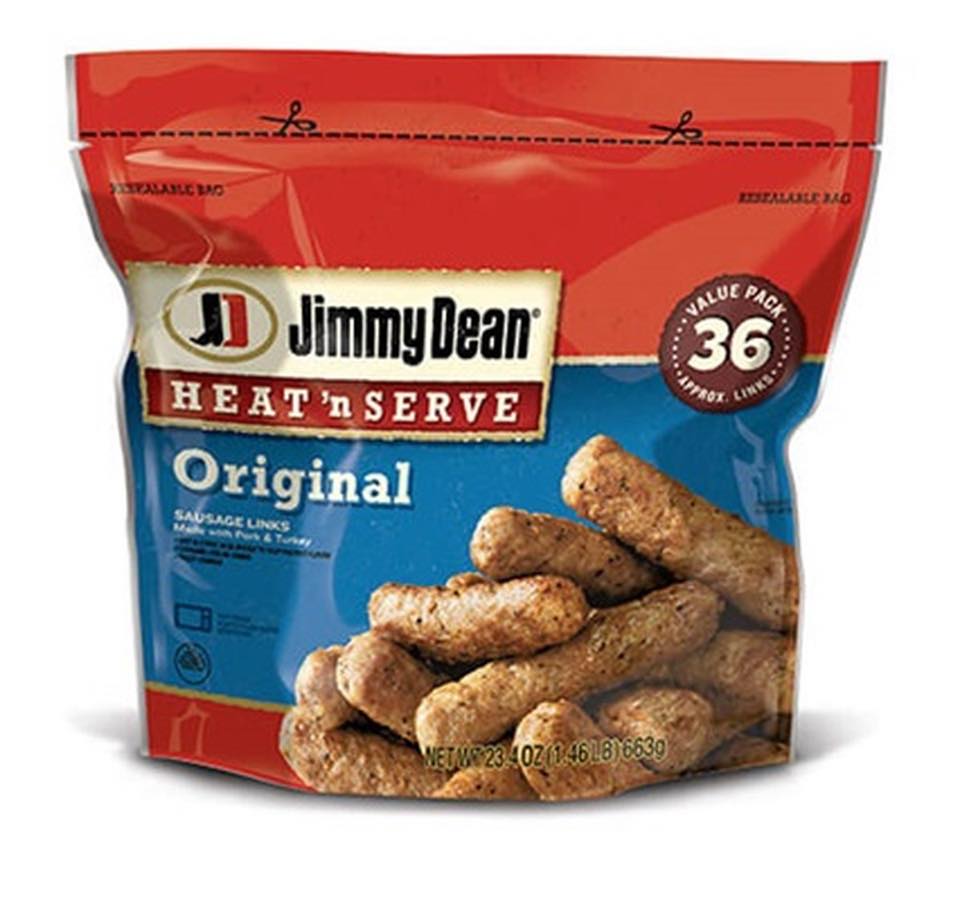 The statement from Jimmy Deans also said, "Though the fragments have been found in a very limited number of packages, out of an abundance of caution, CTI is recalling 29,028 pounds of product. Jimmy Dean is closely monitoring this recall and working with CTI to assure proper coordination with the USDA." How do you think that small metal pieces got into some of the sausage links?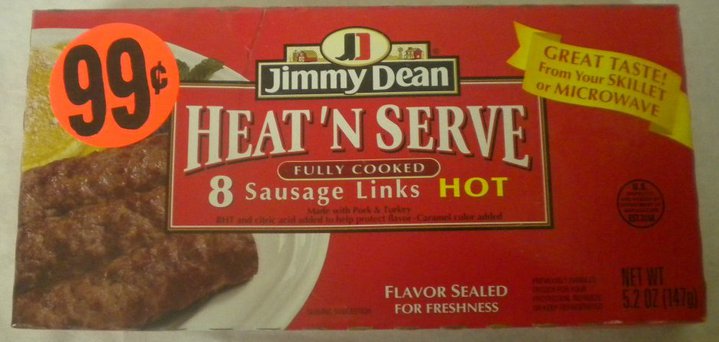 No injuries or illnesses have been reported in connection with the recall. Sounds like people saw the metal pieces before they ate the product. Look in your freezer for 23.4-ounce pouches of "Jimmy Dean Heat 'n Serve Original Sausage Links Made with Pork & Turkey" with an expiration date of Jan. 31, 2019, the case code A6382168, and a timestamp range of 11:58 through 01:49, according to USDA. No other Jimmy Deans products are currently recalled.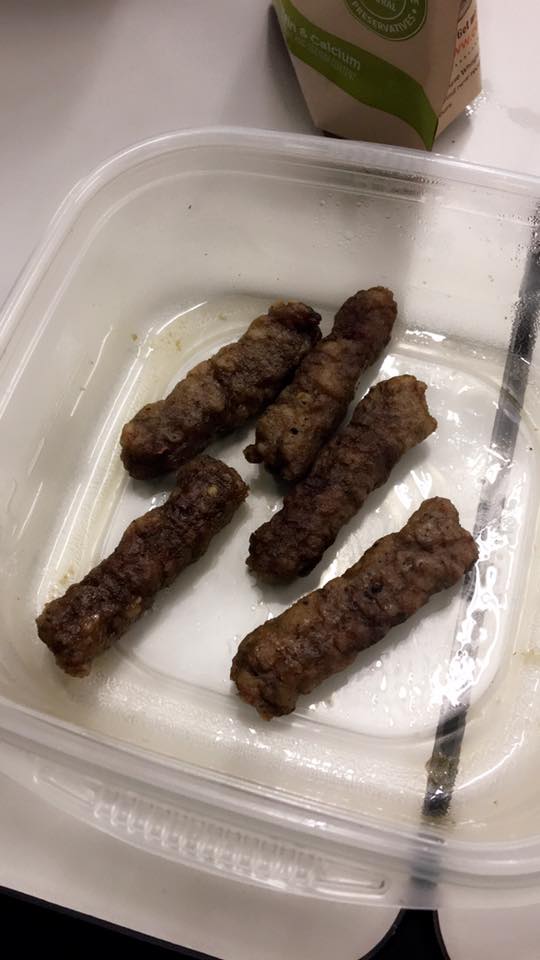 If you find any of these products in your freezer, throw them out immediately or take them back to the store for a full refund. Do you ever eat or purchase Jimmy Dean sausage? What do you think about another recall? No word on how metal pieces got into these sausages in the first place.
Where The Recalled Sausages Were Distributed In The United States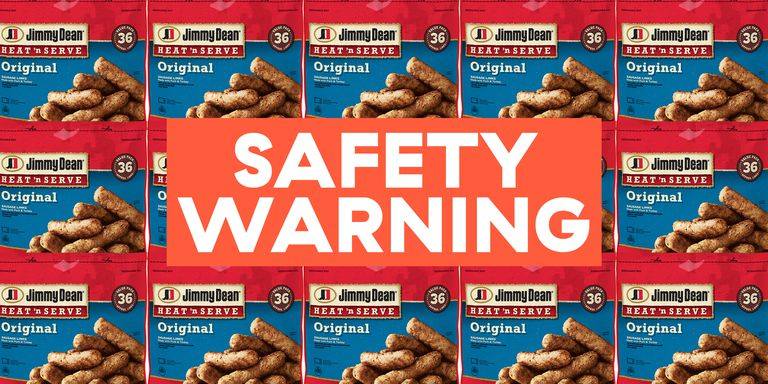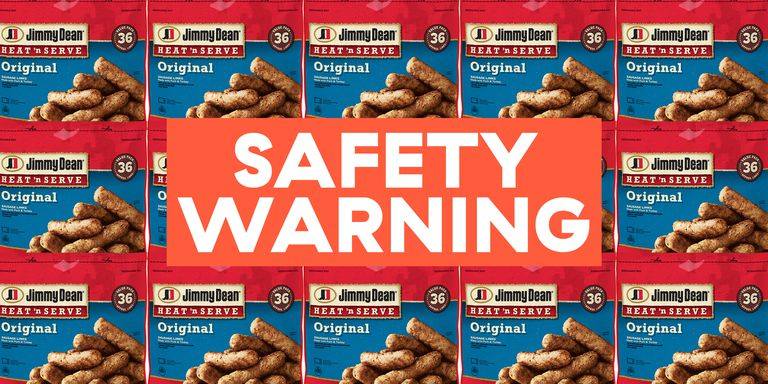 According to the statement on Jimmy Dean's website, "After initially being sent to a distribution center in Tennessee, this product was distributed to the following states: Arizona, California, Connecticut, Florida, Georgia, Iowa, Idaho, Illinois, Kansas, Minnesota, Missouri, North Dakota, Nebraska, New York, Ohio, Oregon, Pennsylvania, Texas, Virginia, Washington and Wisconsin."
Please SHARE with your friends and family who regularly purchase these products to keep them safe so they can throw them out! Let anyone know who loves eating Jimmy Dean products because of their convenience and taste.