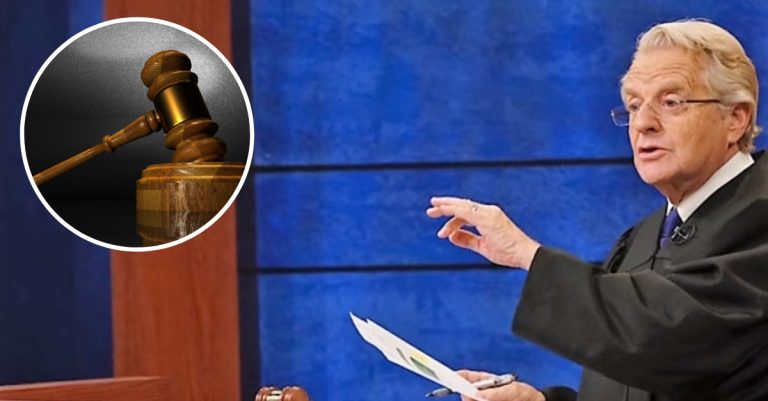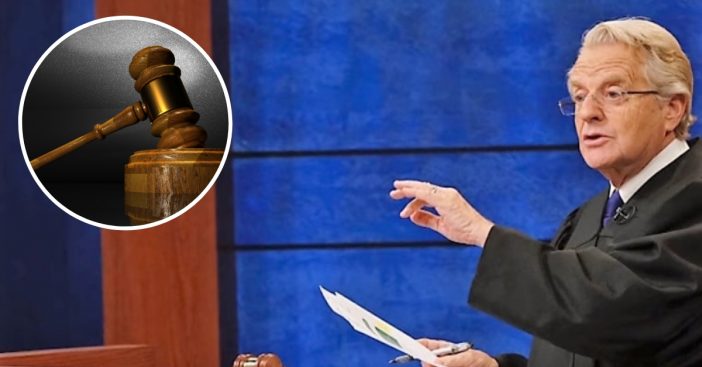 JERRY! JERRY! The king of talk shows is coming back to television. The Jerry Springer Show was canceled earlier this year after whopping 27 seasons, but Jerry Springer won't be gone for long. It sounds like Springer will come back to your TV screens, but this time as Judge Jerry with his own courtroom show on NBC.
On the show, Judge Jerry Springer will hear cases and render a verdict. Springer actually does have a law degree and used to be a practicing lawyer before he was the famous host of The Jerry Springer Show. The new 30-minute daily courtroom show will tape in front of a live studio audience in Connecticut. It will be filmed at the Stamford Media Center, where The Steve Wilkos Show and Maury are also taped.
This News Comes After The Ending Of The Jerry Springer Show
The Jerry Springer Show, also on NBC Universal, stopped producing the show in June. The show had been on the air since 1991. The studio had not released a statement on why the show was ending, so perhaps they were just wanting to change directions and give Springer a new type of show.
Jerry Springer Has A Law Background
Springer is currently 74 years old. He was actually born in England and moved to the United States when he was a child. Springer's background is in journalism, politics, and law. The Jerry Springer Show actually started out as a politically-oriented talk show and was much calmer at the beginning.
After a while, a new producer wanted to shift the show towards being more sensational. He wanted to focus on average people confronting friends and family members about topics like adultery and other controversial topics. The show did very well for many years as people loved to see what kind of crazy topics and people would get brought on the show. There were many, many fights on the show which garnered a lot of media attention.
Springer has also hosted several other popular shows including the game show Baggage, America's Got Talent for a few seasons and has appeared in several popular movies and television shows as a guest star. Do you remember him in Married… With Children, Roseanne, or Days Of Our Lives?
What do you think about Jerry Springer being a judge on a new courtroom daytime TV show? Will you watch Judge Jerry? The show will start sometime next Fall 2019.
If you enjoyed this article, please SHARE with your friends and family who love Jerry Springer and were sad that The Jerry Springer Show got canceled!