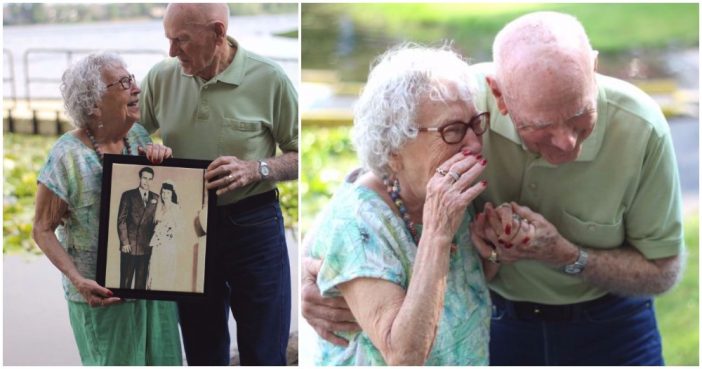 No relationship is easy, but when you find the right person, you learn to compromise and solve your problems as a team.
This week has been a rough one in the love department. The news of Chris Pratt and Anna Farris announcing their legal separation has left many of us wiping tears away, wondering if all hope of true love is lost forever.
But just when we needed the reminder the most, Alice Gemmel, 87, and her husband Webb, 93, are reminding us all that love really is all around — and they have the pictures to prove it.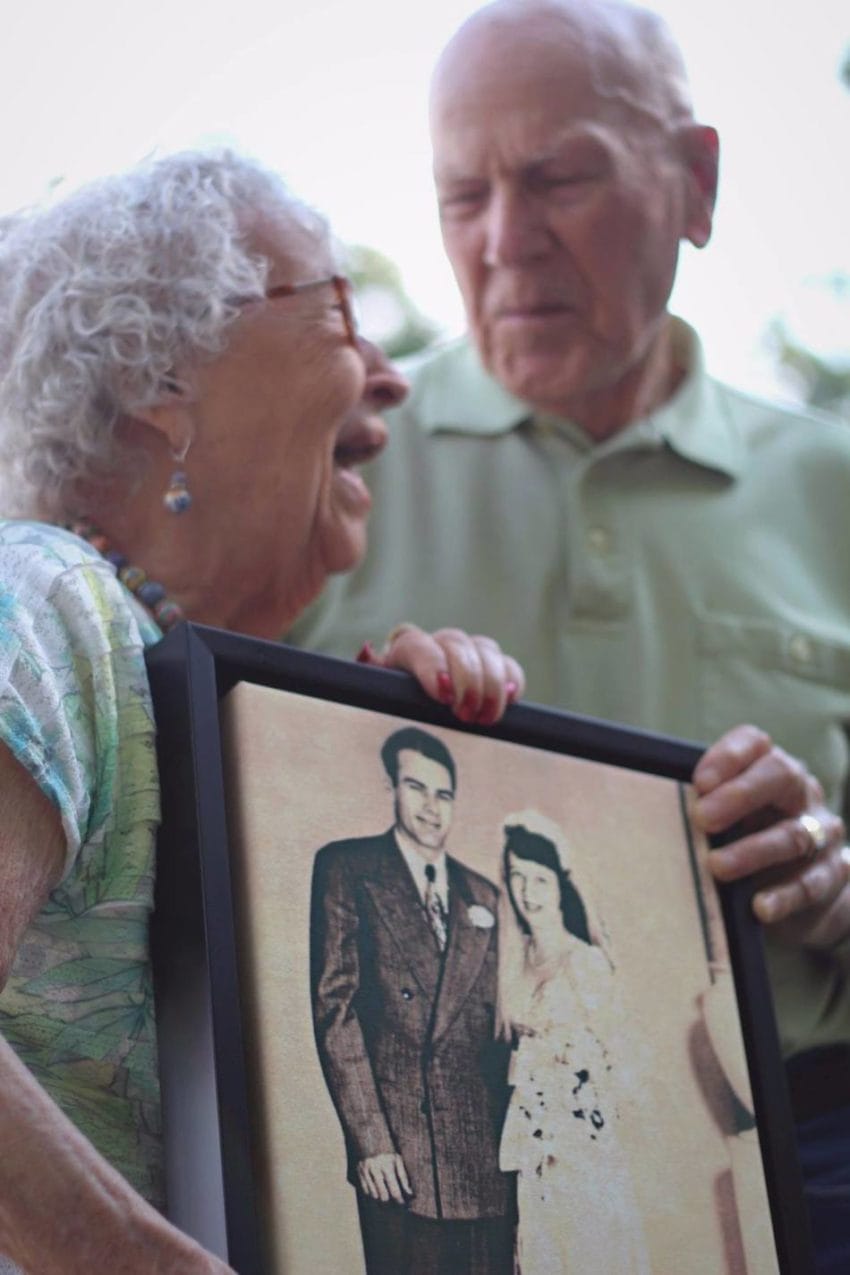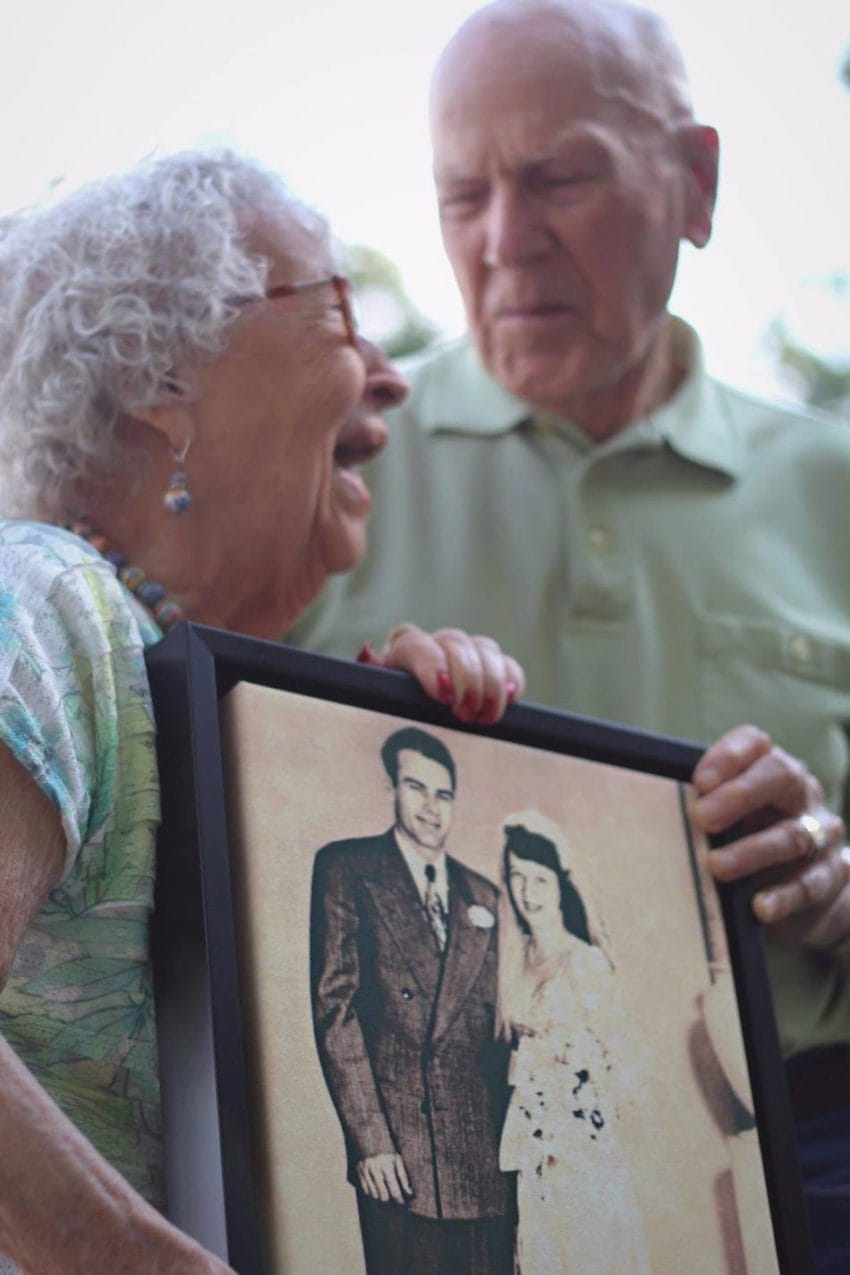 The Oxford, MI couple have been married 68 years and share 5 children, 17 grandchildren, and 21 great grandchildren. They posed for the photo shoot at the request of their granddaughter Tara Paladino, who had her photographer friend Andrea of Developed Photography by Andrea capture their adorable antics on camera.
Webb, a World War II veteran, and Alice, a former stay-at-home mom, explain that while they really enjoyed taking the photos together, they did have a few complaints about the experience.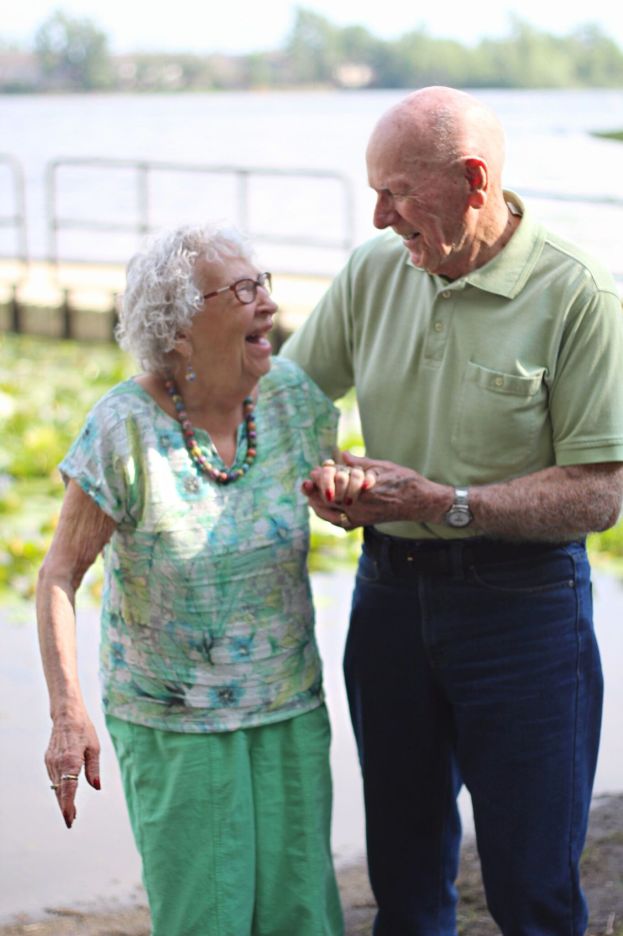 "It was nice because we will always have them but it was cold and I kept sliding down the hill," Alice notes ruefully.
As for Webb? He enjoyed getting cozy with his wife for the camera — except for when she laid a kiss on him.
"She started laughing, so she ended up spitting all over me!" he exclaims.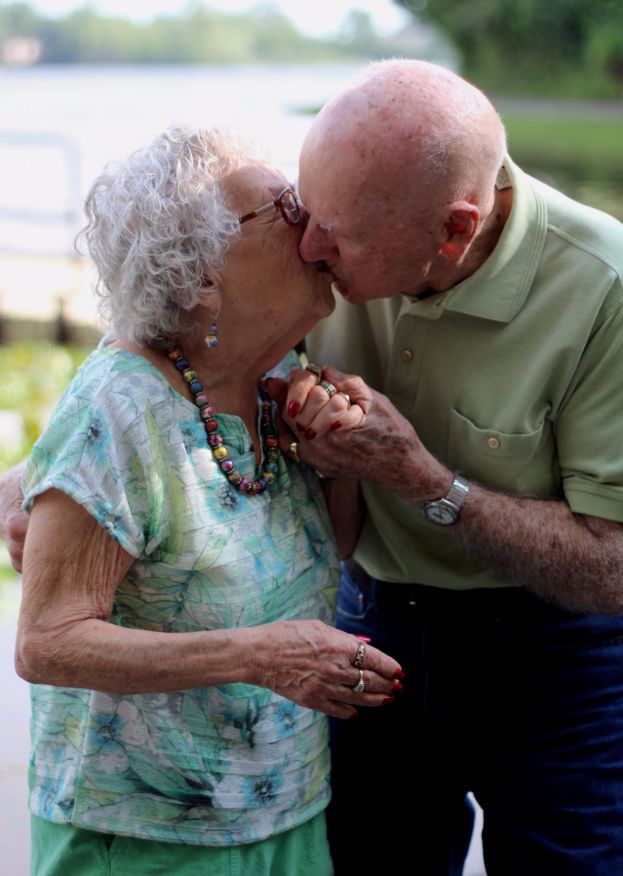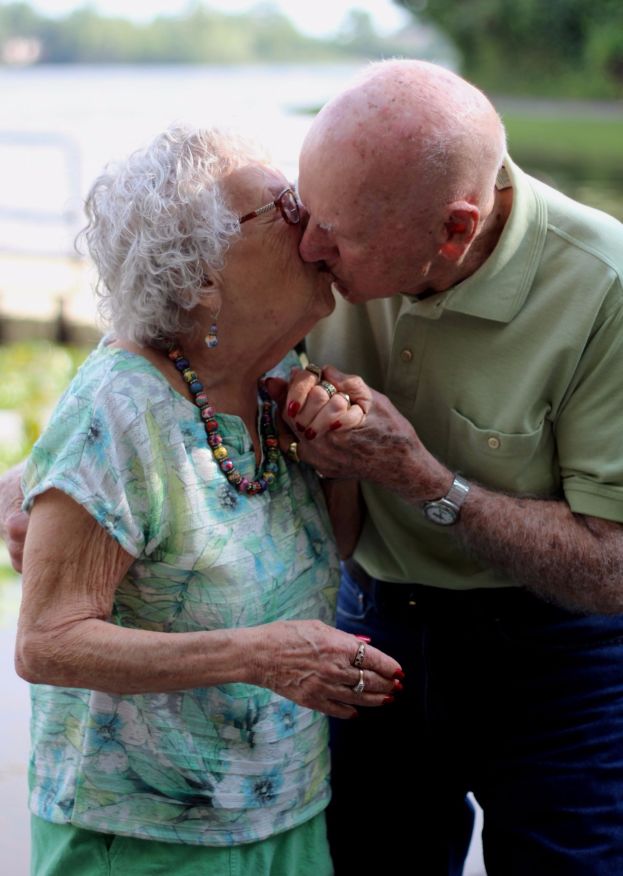 Luckily for us, the Gemmels took a break from cracking each other up to share their secrets on what makes a long and happy union. Their key to a successful marriage? Lots of arguing!