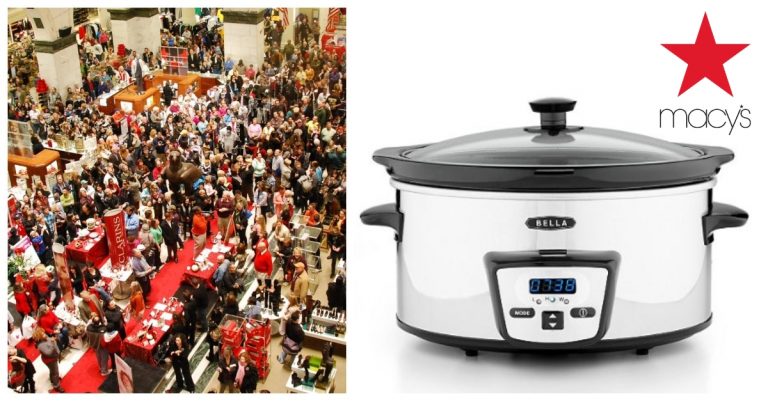 Thanksgiving is next week, ladies and gentlemen, and that means Black Friday shopping is upon us. Whether you venture out after Thanksgiving dinner to some of those earlier Black Friday deals or wait until the early morning hours to take your pick, there's quite a few great deals and promotional offers out there that are simply irresistible!
Macy's offers are only one part of the Black Friday deals that we have going on from Target to IKEA, to Walmart. At Macy's, you can get a free slow cooker on Black Friday when you use a 'free after rebate' before 1 pm on Black Friday. Unfortunately, it's limited to 1 item per household, but it's still a pretty great deal (And even then, after 1 pm it's only $10)!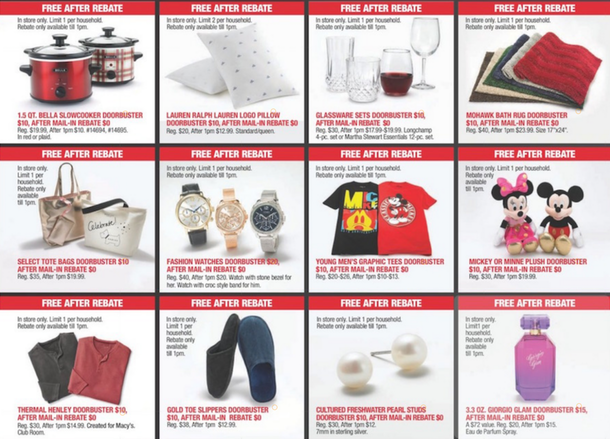 Macy's Black Friday ad for 2018 was recently leaked, giving way to this awesome free after rebate deal. And the slow cooker is not the only freebie on the list for free after rebate offers! Shoppers can also score a glassware set, a Ralph Lauren throw pillow set, and a set of fashion watches.
So, how does the 'free after rebate' deal work? Let's say you want in on that slow-cooker and you show up well before 1 pm to become eligible for the free after rebate offer. You'd pay up front for the cooker, mail in your rebate, and you will receive a pre-paid Visa card approximately 6-8 weeks later, minus sales tax, with what you originally paid for that item.

While this awesome mail-in rebate deal seems to be the hottest ticket on Macy's market right now, there are also some other great deals going on for Black Friday at the department store. According to the ad, every shopper who spends $50 at Macy's on Black Friday has the option of taking home a pair of diamond earrings (regular price of $200) for just $29.99!
If anyone's looking for a high-quality pair of diamond earrings for a decent price, now's your chance!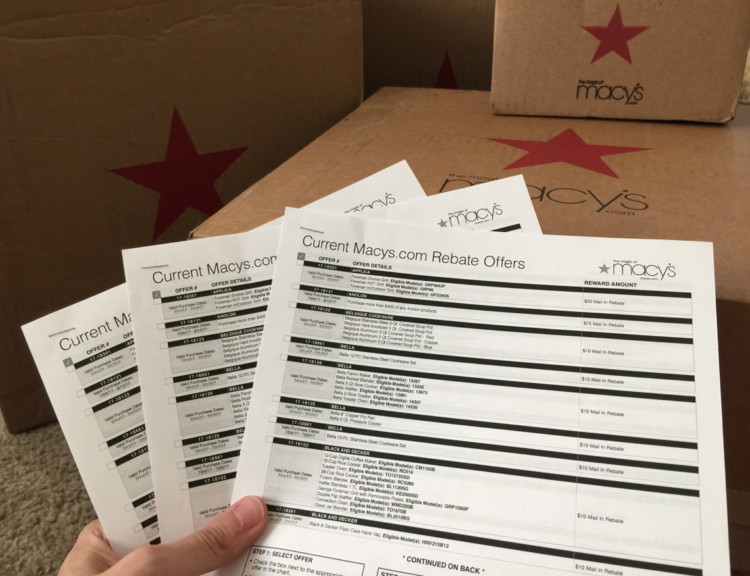 Just a friendly and important reminder that you only have until 1 pm on Black Friday to take advantage of the free after rebate offers. There are 12 items total up for grabs that qualify for a mail-in rebate, and we're definitely eyeing that slow cooker! All of these offers must be completed in-store on Black Friday.
By visiting the official Black Friday ad for Macy's and scrolling all the way down, readers may also be able to print out and use the complimentary coupons that are placed at the bottom of the ad. There is a coupon for $10 off a purchase of $25 or more and a $20 off a purchase of $50 or more. These coupons also work online and include an online promo code in fine print!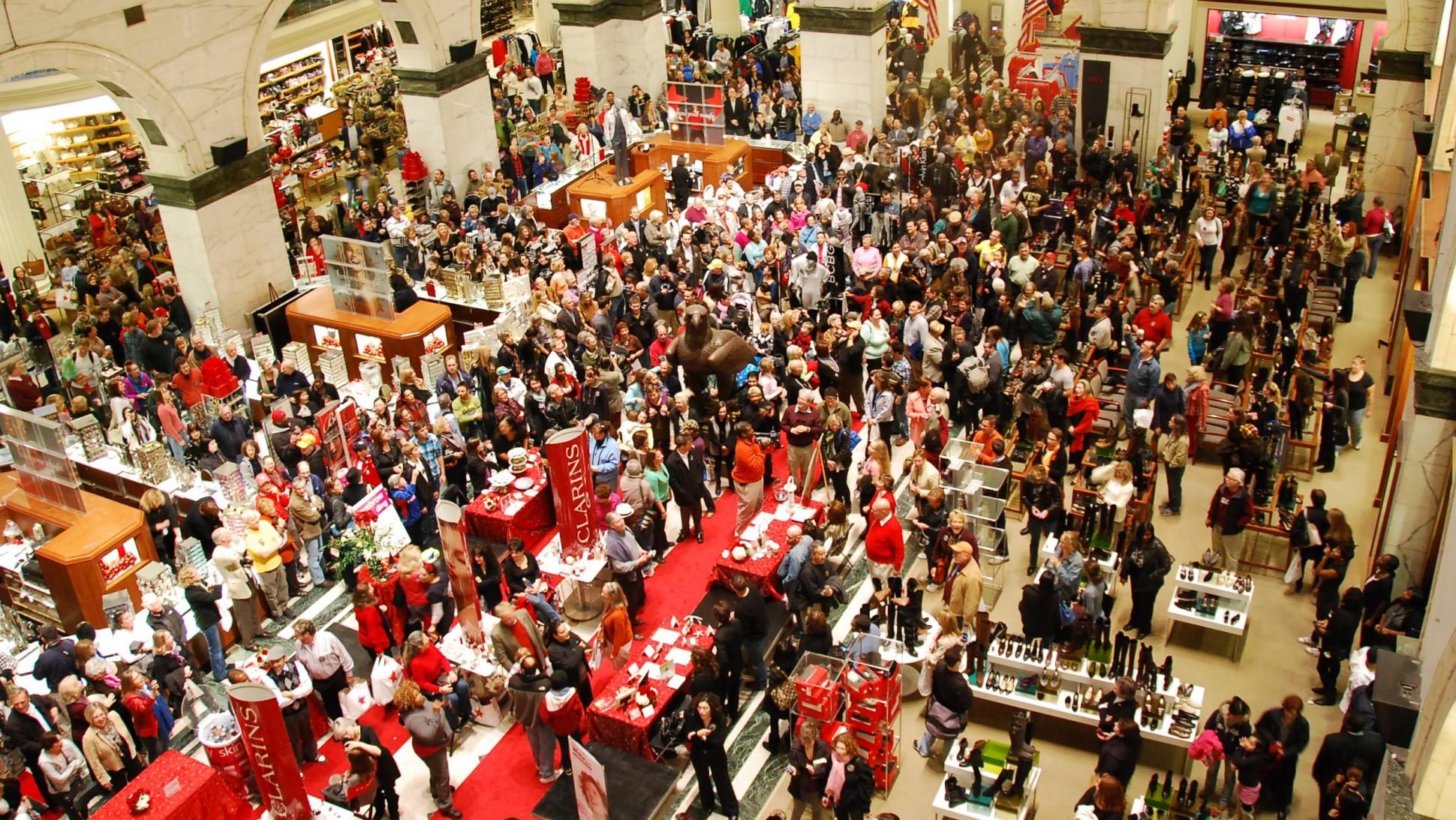 Be sure to SHARE this article to spread the news about these hot Black Friday deals! Check out the video below of Black Friday at Macy's last year.