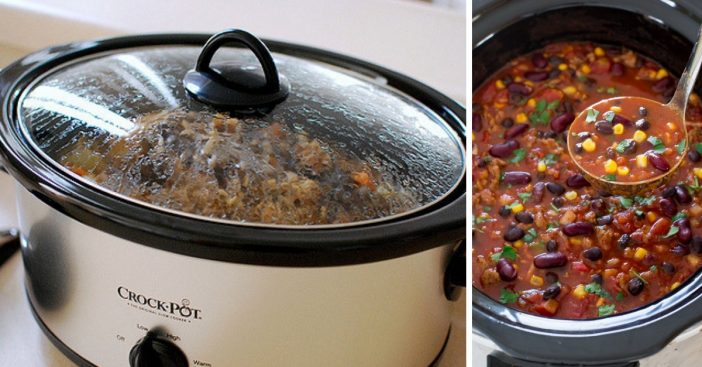 Getting dinner ready at a reasonable hour can be stressful and sometimes impossible. It doesn't matter what your family size or schedule is, sometimes you just need to throw something in a slow cooker and let it cook itself all day. Fall is one of the best times to enjoy slow cooker recipes because they will be warm on a chilly fall day.
Here is a roundup of some amazing and simple slow cooker recipes. Which of these do you plan to try out for fall?
1. Beef Stroganoff
If you love a hearty, creamy beef stroganoff, try this recipe. You'll need those yummy spiral noodles, beef, and a few more ingredients to make this classic Italian dish. Click here for the full recipe.
2. Coconut Curry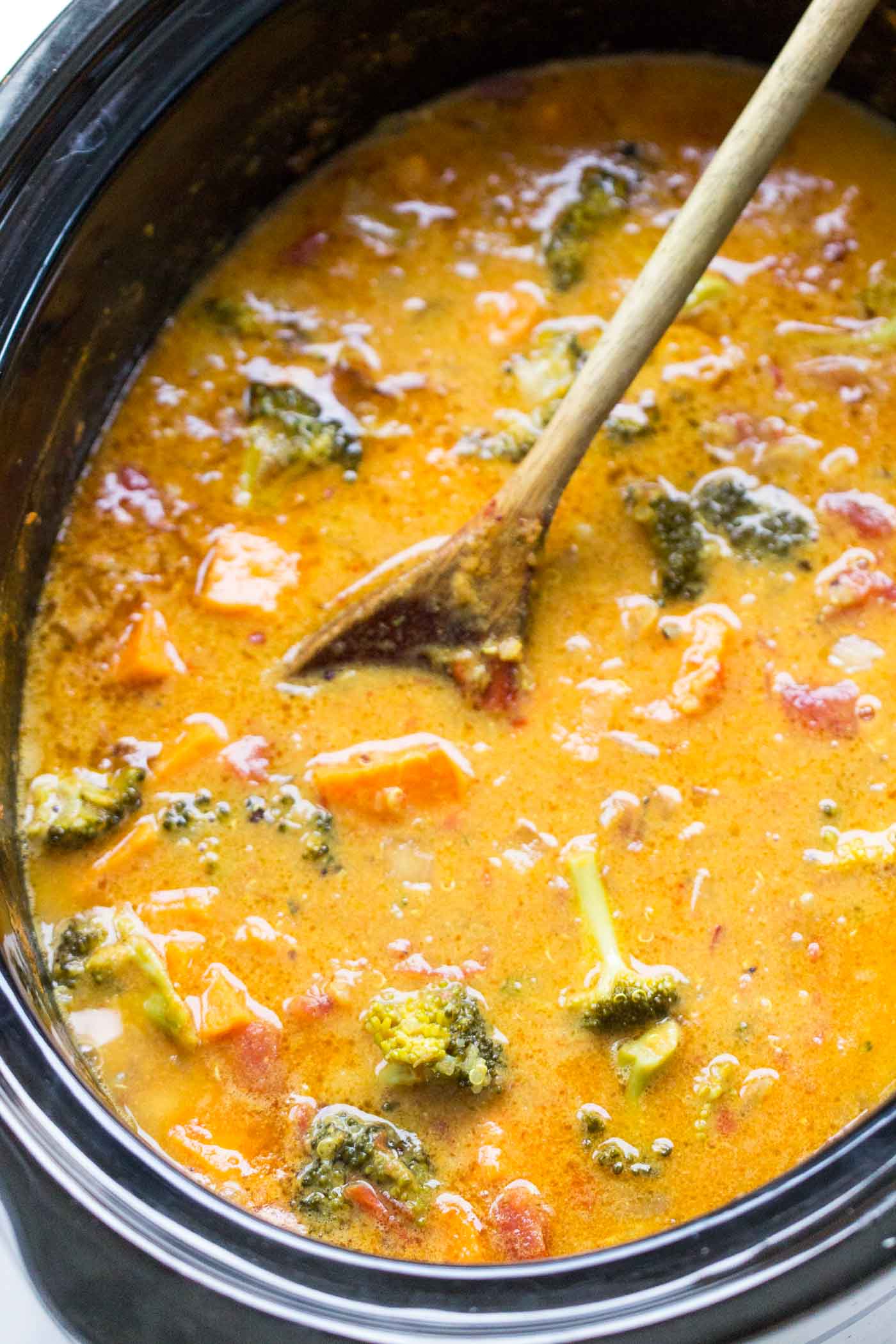 If you are a little more adventurous with your meals and want to try more Indian flavored meal, try coconut curry. The recipe calls for quinoa but you could swap in rice or pasta. Basically, whatever you have on hand! This recipe makes ten servings so if you aren't cooking for that many people, you can freeze the rest and have this meal on hand for days when even slow cooker cooking seems too much. Click here for the full recipe.
3. Lo Mein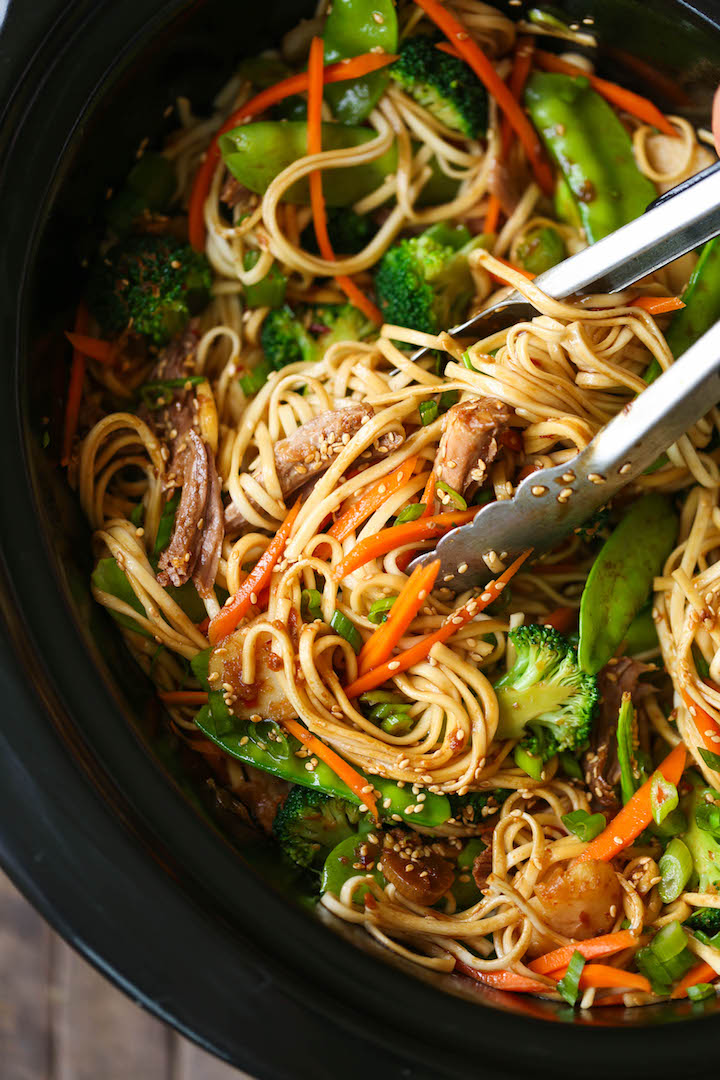 If you love this Asian classic, you'll love this slow cooker version. You throw in all of the basic ingredients like pork, carrots, broccoli, etc. Throw in the ingredients for the sauce and then add cooked noodles when it is all done. Click here for the full recipe.
4. Spaghetti and Meatballs
This dish is simple, but it is even easier when you can throw all the ingredients in one slow cooker. The sauce, meatballs, and pasta cooks together for a delicious Italian feast. This recipe only needs to cook for about four hours so even if you forget to throw it together in the morning, you can still have it ready for a late dinner. Click here for the full recipe.
5. Broccoli and Beef
This fairly simple dish with minimal ingredients is perfect for a slow cooker meal. The best part is you can add whatever you have in your pantry at the end. Whether you have rice, noodles or quinoa, it will taste delicious with the tender beef and broccoli. Click here for the full recipe.
6. Turkey Chili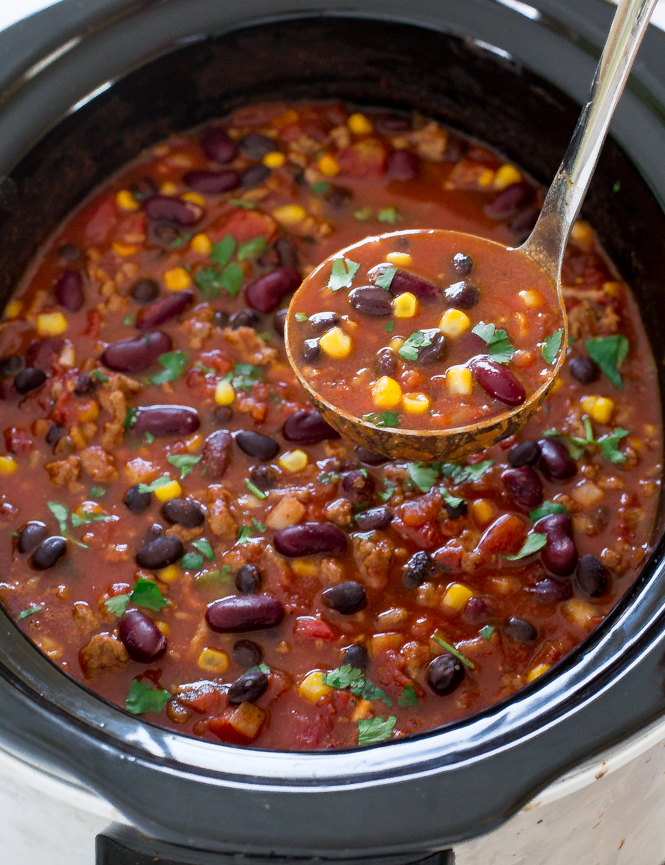 If you love eating chili in the fall, why not try a new twist on the old classic. Add turkey instead. No one will notice and it will be a little bit healthier. Click here for the full recipe.
Read on for more delicious recipes! We saved the best for last!