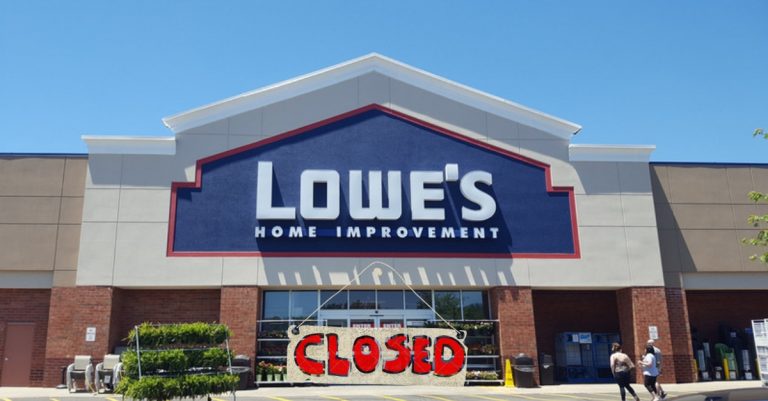 Here is a full list of the locations closing soon according to Fox 2 Detroit:
U.S. LOCATIONS
Alabama
Lowe's of Graysville, AL (Store #3039)
1100 Bankhead Hwy SW
Graysville, AL 35073
California
Lowe's of Aliso Viejo, CA (Store #1900)
26501 Aliso Creek Rd
Aliso Viejo, CA 92656
Lowe's of Irvine, CA (Store #769)
13300 Jamboree Rd
Irvine, CA 92602
Lowe's of South San Francisco, CA (Store #2452)
720 Dubuque Ave
South San Francisco, CA 94080
Lowe's of Central San Jose, CA (Store 2842)
750 Newhall Dr
San Jose, CA 95110
Connecticut
Lowe's of Orange, CT (Store #621)
48 Boston Post Rd
Orange, CT 06477
Illinois
Lowe's of Granite City, IL (Store #3028)
1333 Schaefer Rd
Granite City, IL 62040
Lowe's of Gurnee, IL (Store #1829)
7735 Grand Ave
Gurnee, IL 60031
Indiana
Lowe's of Portage, IN (Store #1778)
6221 US Hwy 6
Portage, IN 46368
Louisiana
Lowe's of E. New Orleans, LA (Store #2690)
5770 Read Blvd
New Orleans, LA 70127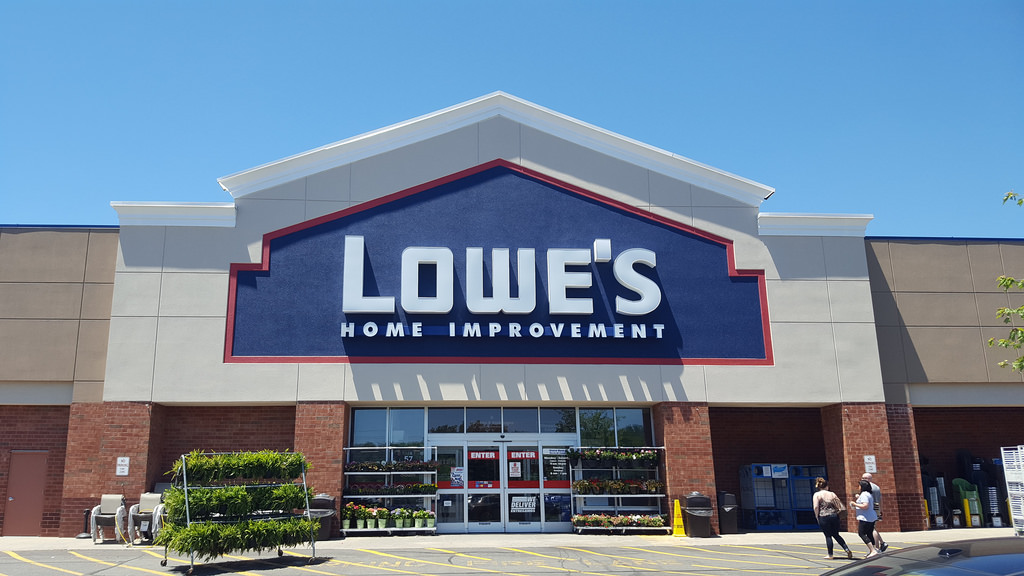 Massachusetts
Lowe's of Quincy, MA (Store #2267)
599 Thomas Burgin Pkwy
Quincy, MA 02169
Michigan
Lowe's of Burton, MI (Store #761)
4274 E Court St
Burton, MI 48509
Lowe's of Flint, MI (Store #669)
2100 T.A. Mansour Blvd
Flint, MI 48532
Minnesota
Lowe's of Mankato, MN (Store #2855)
2015 Bassett Dr
Mankato, MN 56001
Missouri
Lowe's of Bridgeton, MO (Store #2299)
11974 Paul Mayer Ave
Bridgeton, MO 63044
Lowe's of Florissant, MO (Store #748)
3180 N Hwy 67
Florissant, MO 63033
New York
Lowe's of Manhattan – Upper West Side (Store #3292)
2008 Broadway
New York, NY 10023
Lowe's of Manhattan – Chelsea (Store #3293)
635-641 6th Ave
New York, NY 10011
Pennsylvania
Lowe's of Shippensburg, PA (Store #2816)
250 South Conestoga Dr
Shippensburg, PA 17257
Texas
Lowe's of Irving, TX (Store #1811)
3500 W Airport Fwy
Irving, TX 75062
Read on to the next page to see the list of Canadian stores that will be closing.
CANADA LOCATIONS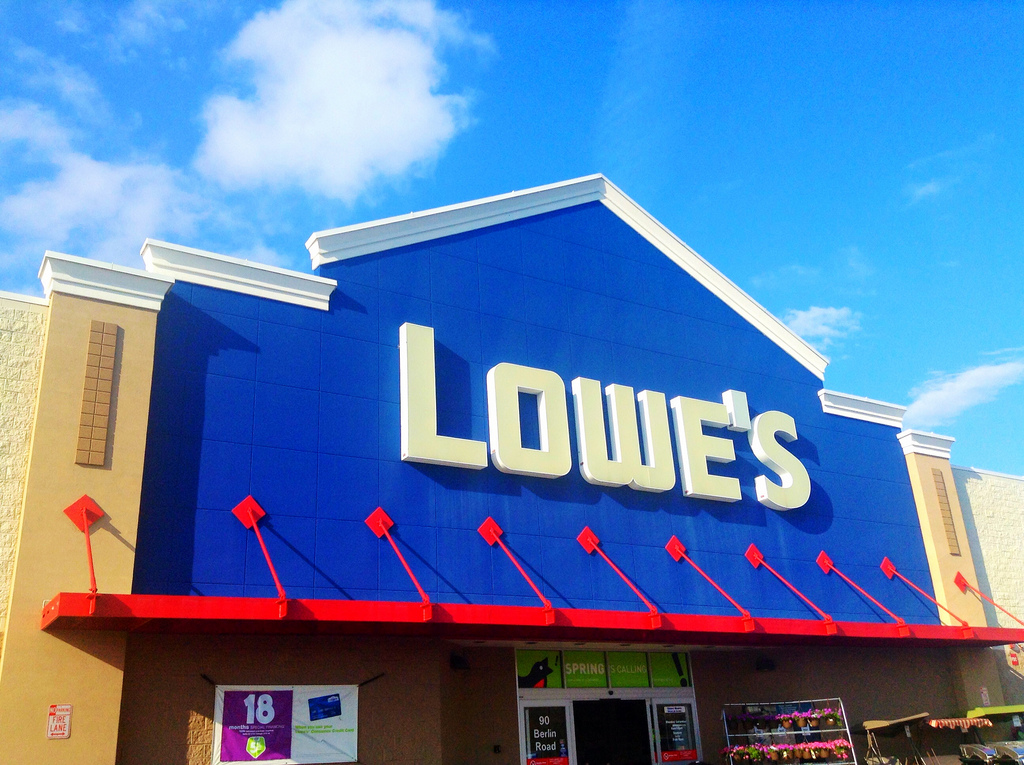 British Columbia
RONA Columbia Square (Store #61580)
105-1015 Columbia Street, New Westminister
Alberta
RONA Calgary (Douglasdale, Store #62520)
11520 – 24th Street SE, Calgary
Reno-Depot Calgary West (Store #62880)
12330 Symons Valley Road NW, Calgary
Ontario
RONA Mississauga (Westdale Mall, Store #55430)
1133 Dundas Street West, Mississauga
RONA Mississauga (Lakeshore, Store #55390)
1692 Lakeshore Rd, Mississauga
RONA Sault Ste. Marie (Store #33640)
132 Black Road, Sault Ste. Marie
RONA Sudbury (Store #33020)
943 Barry Downe Road, Sudbury
RONA Peterborough (Store #55520)
1575 Chemong Road, Peterborough
RONA Kingston (Bath Road, Store #55310)
1452 Bath Road, Kingston
RONA Lakefield (Store #33140)
178 Water Street, Lakefield
Lowe's North York – Centerpoint (Store #3320)
6600 Yonge Street, North York
Lowe's Sault Ste. Marie (Store #3276)
248 Northern Avenue, Sault Ste. Marie
Québec
RONA Ste-Clotilde (Store #44000)
335, Route 209, Sainte-Clotilde-de-Chateauguay
RONA Iberville (Store #44110)
870, boulevard d'Iberville, Saint-Jean-sur-Richelieu
RONA L'Assomption (Store #44070)
723, boulevard L'Ange-Gardien, L'Assomption
RONA Granby Moeller (Store #44060)
788, rue Moeller, Grandby
RONA Ste-Rose (Store #44040)
134, boulevard Sainte-Rose, Laval
RONA Rivière-des-Prairies (Store #43250)
9200, boulevard Maurice-Duplessis, Montréal
RONA Rouyn-Noranda (Store #43270)
1200, rue Mantha, Rouyn-Noranda
RONA Ange-Gardien (Store #43070)
194, rue Principale, Ange-Gardien
RONA Saint-Elzéar (Store #43290)
100, rue du Parc Industriel, Saint Elzéar
Newfoundland
RONA Conception Bay South (Killigrews, Store #22040)
825 Conception Bay Hwy, Conception Bay
RONA Goulds (Store #22030)
53-59 Main Highway, Goulds
RONA St. John's (Topsail, Store #22010)
1297 Topsail Road, St. John's
RONA St. John's (O'Leary, Store #22070)
60 O'Leary Avenue, St. John's
RONA St. John's (Torbay, Store #22130)
710 Torbay Road, St. John's
RONA Bay Roberts (Store #22120)
239 Conception Bay, Bay Roberts
Are any Lowe's locations near you closing? Are you sad to see these stores go or do you prefer other stores like Home Depot?
If you found this article informative, please SHARE with your friends who shop at Lowe's!