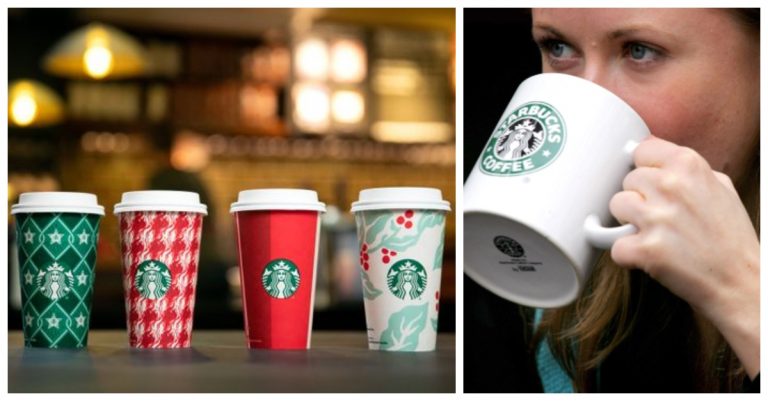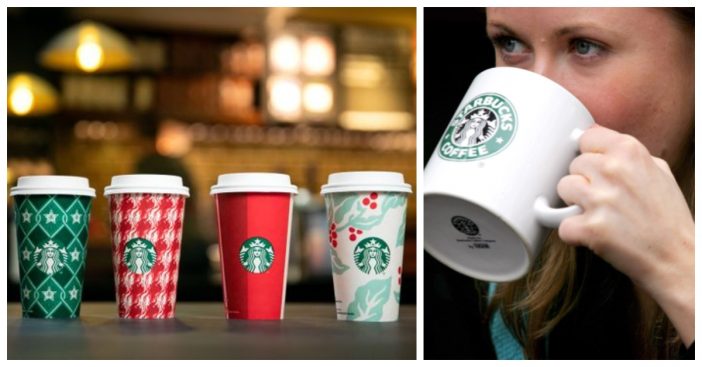 Starbucks' official holiday-themed coffee cups will be hitting stores on November 2nd and the best part? They're reusable and environmentally-friendly! But in order to get these free reusable Starbucks cups, one must purchase a holiday beverage from any Starbucks location. The holiday drinks include Peppermint Mocha, Toasted White Chocolate Mocha, Caramel Brulee Latte, Chestnut Praline Latte, Gingerbread Latte, and Egg Nog Latte.
But wait, there's more! From November 3rd to January 7th, anytime you purchase a holiday beverage with your reusable cup from a Starbucks location after 2 PM, you'll get 50 cents off your coffee order. And if you're an avid Starbucks drinker, you know that any amount off helps!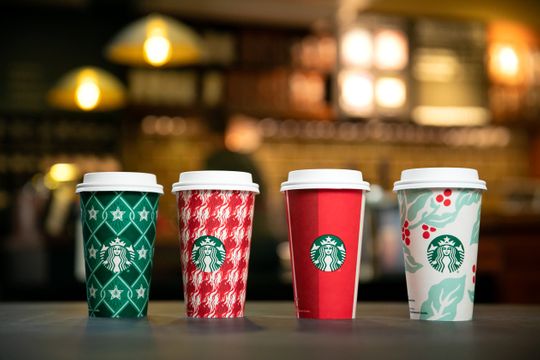 In addition to the cup being reusable, this cup will be Starbucks' only all-red cup all year, so you'll want to get in on this limited-edition item! The other designs feature other shades of Christmas and holiday-themed designs, with the iconic festive red, green, and white coloring.
According to the coffee giant, they are jumping on the reusable cup bandwagon to better the environment and lessen waste.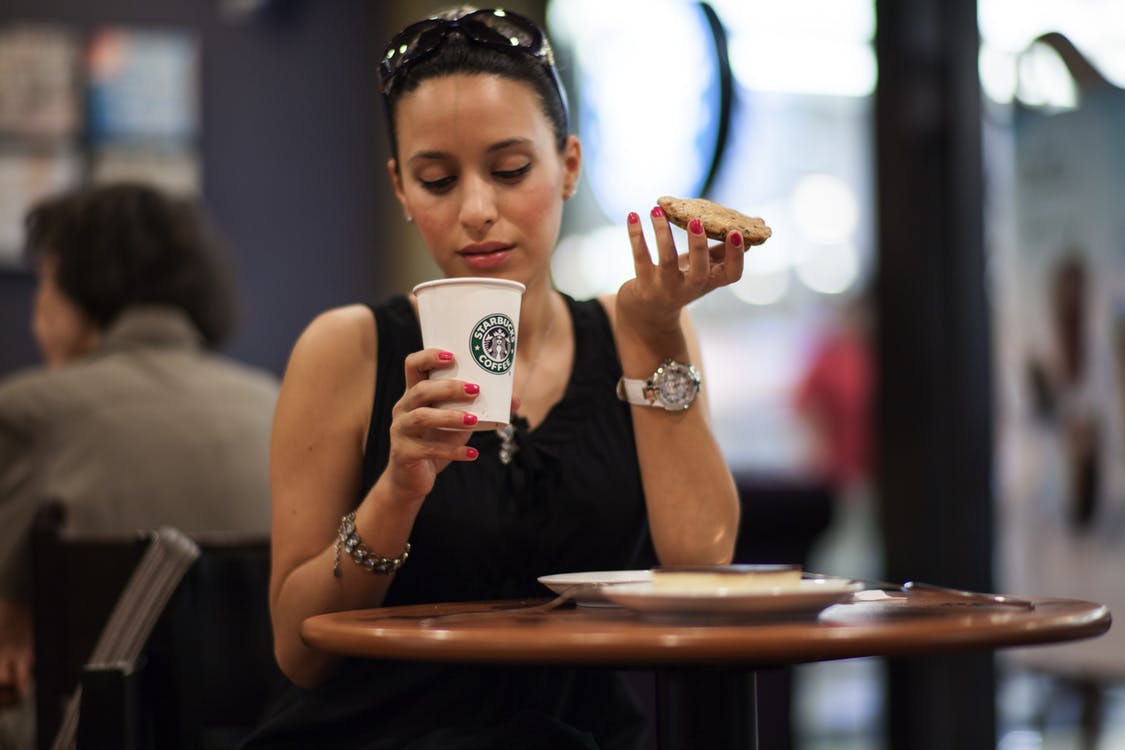 Kristy Cameron, from the Starbucks Creative Studio, addressed the inspiration that their creative team went through in order to achieve their Christmas Blend of drinks for Starbucks locations across the globe this year. Cameron said that it's really all about nostalgia, where they all passed around a one-pound bag of the 30-year-old brew and reminisced about the chain's history.
"Looking back on our heritage, we found something lovely in our own story, with beautiful coffee and flavors that come together to make the season magical," she states.
If you want to jump on the holiday train with Starbucks, be sure to order your morning coffee with the popular chain tomorrow to get your hands on the reusable and environmentally-friendly cup!
Be sure to SHARE this article to spread the news about these awesome cups!
Did you know Starbucks plans to ditch straws by 2020? You can check out the video below to see more on their environment-friendly plan.