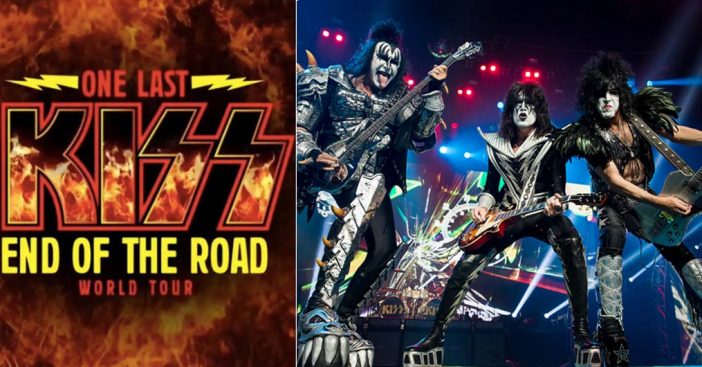 About a month ago it was reported that KISS would be going on a farewell tour called the End of the Road tour. The tour was announced on the official Instagram account of Gene Simmons, who said, "By the way, we just announced the One Last, KISS End of The Road World Tour! It has been an amazing journey with you all. We couldn't leave without saying goodbye…This show will have the most explosions, the most hits and be the loudest yet!"
The official first set of tour dates have finally been released. According to Ultimate Classic Rock, tickets go on general sale on November 2nd at 10 AM local time, Kiss Army fan club presales begin at 10 AM on October 31st, and meet-and-greet passes will become available on October 30th.
KISS released a full statement accompanying the dates, reflecting on how great it's been performing throughout the years and how grateful they are to the fanbase for being the ones to truly make it happen.
The statement read, "All that we have built and all that we have conquered over the past four decades could never have happened without the millions of people worldwide who've filled clubs, arenas and stadiums over those years… This will be the ultimate celebration for those who've seen us and a last chance for those who haven't. Kiss Army, we're saying goodbye on our final tour with our biggest show yet and we'll go out the same way we came in. … Unapologetic and unstoppable."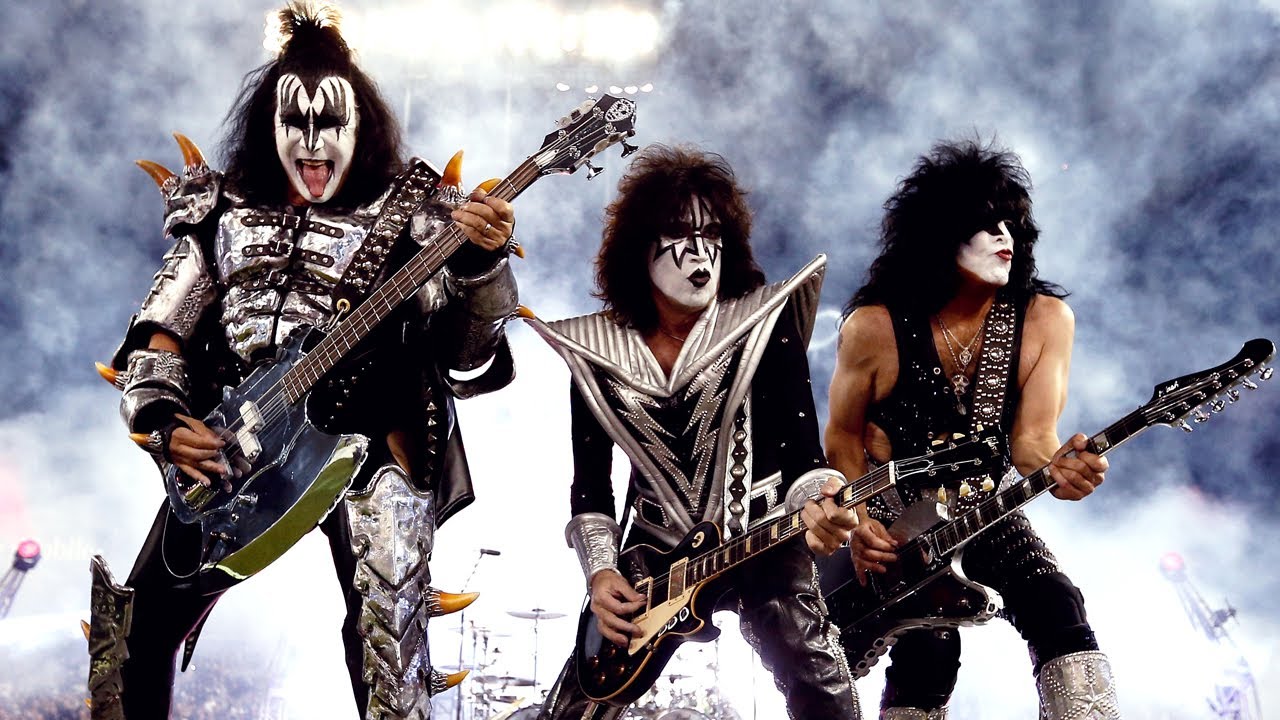 Speculation of the end of KISS began circling around when the band applied to trademark the phrase "the end of the road" back in March. Frontman Paul Stanley had explained that they wanted to trademark the term for their personal use when the time had come to end things and move on.
Upon the farewell tour's announcement, Gene Simmons stated that he could not confirm whether or not any of the surviving former members could take part in the tour in some way. Stanley chimed in on this statement, adding, "This will be a celebration of Kiss and not any individual lineup or any individual members. … I wouldn't rule anything out, but it's not the crux of what we're doing."
Read on to the NEXT page to see the first set of KISS tour dates…