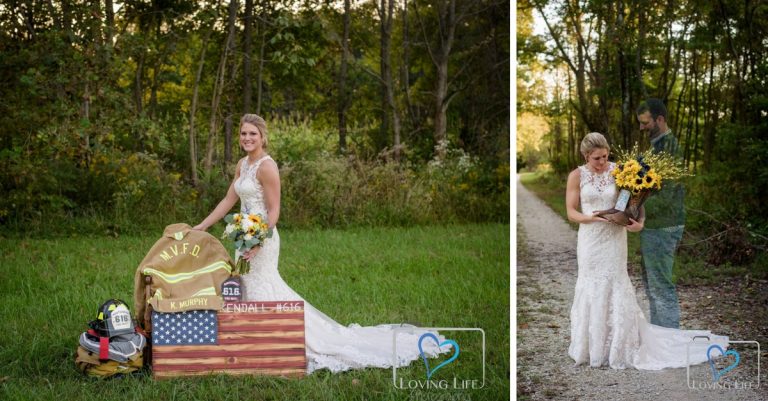 These photos might just break your heart. A bride in Indiana posed for wedding photos after her groom was killed by an alleged drunk driver. Jessica Padgett lost her fiancé, Kendall Murphy in November 2017. He was a volunteer firefighter and got hit and killed on his way to a crash scene.
Jessica took her wedding photos alone and with family members on September 29, the day they were supposed to get married. She posed for photos with Kendall's boots, their dog, his tombstone, and friends and family. There is even a picture that the photographer put him in.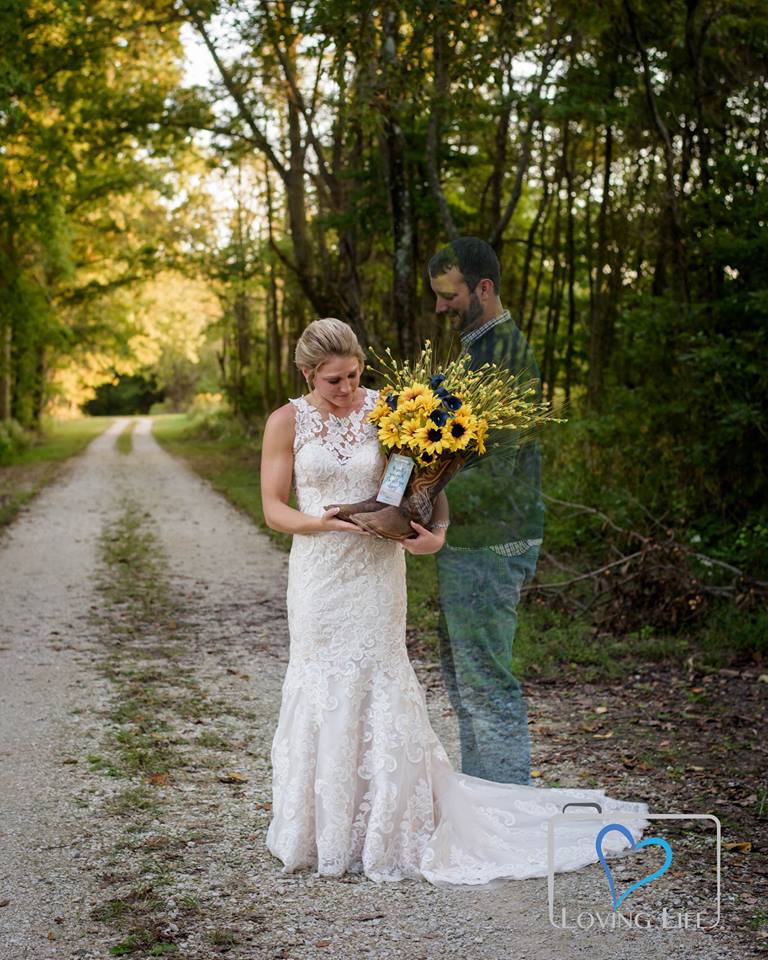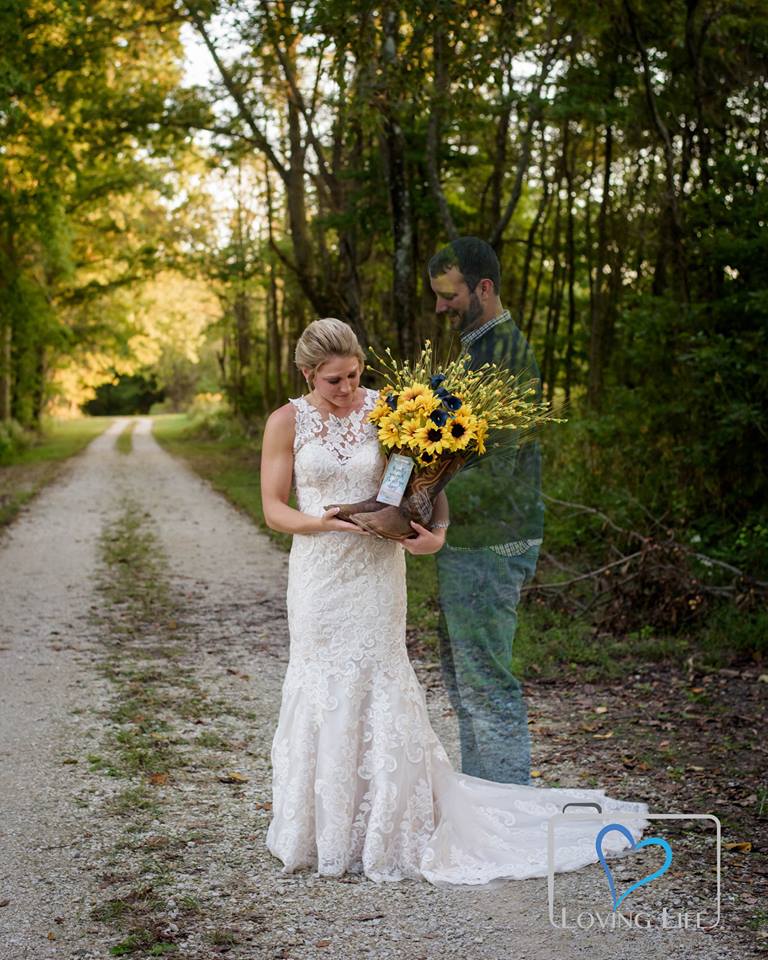 It was another volunteer firefighter that responded to the scene that hit him. He allegedly showed up drunk, with a reported blood alcohol level of almost three times the legal limit. He hit Kendall, who was 27 years old and Kendall was pronounced dead at the scene.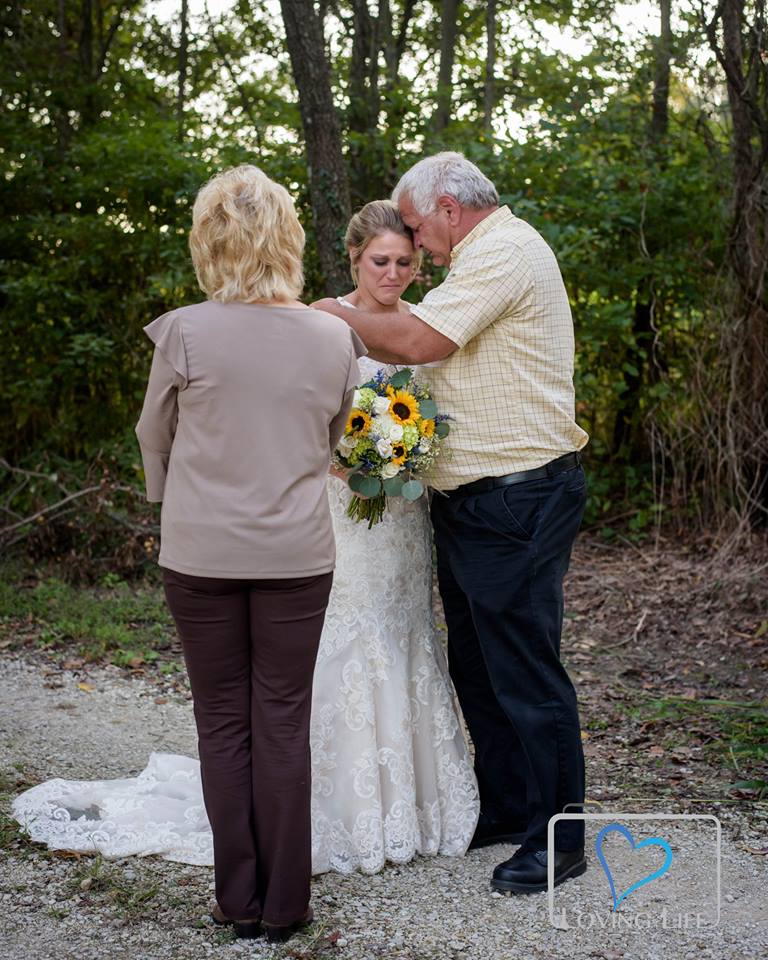 The couple was engaged in 2016 and Jessica purchased her dress sometime in 2017. When it was ready in February, after Kendall's death, she wasn't sure what to do with it. She said she had been dreading the day of their upcoming wedding. She decided to keep the photographer and still get wedding photos taken to honor her late fiancé.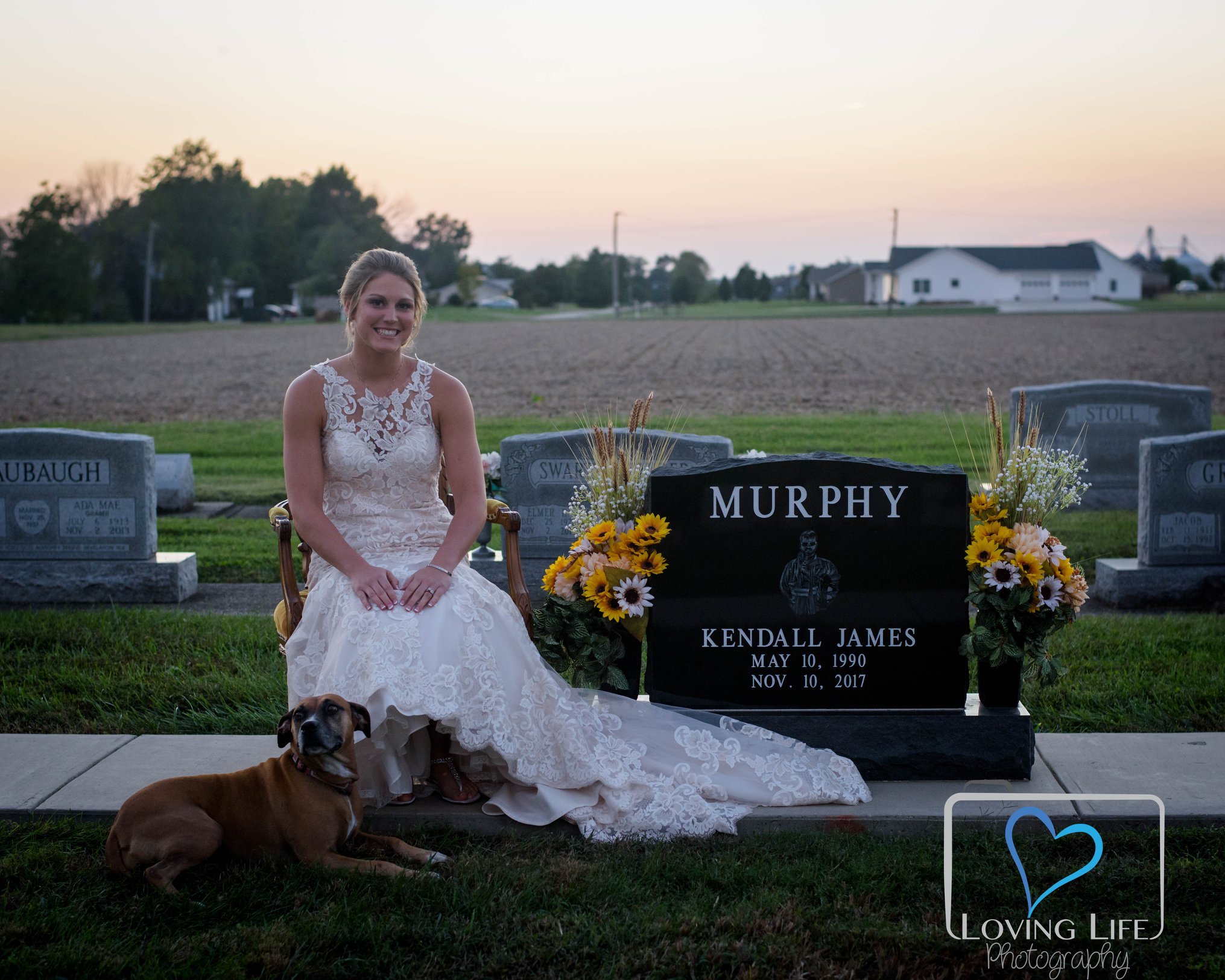 Her friends and family kept her busy with hair and makeup and then she took photos by herself as well as with her entire friends and family. They took pictures with the bridal parties as well.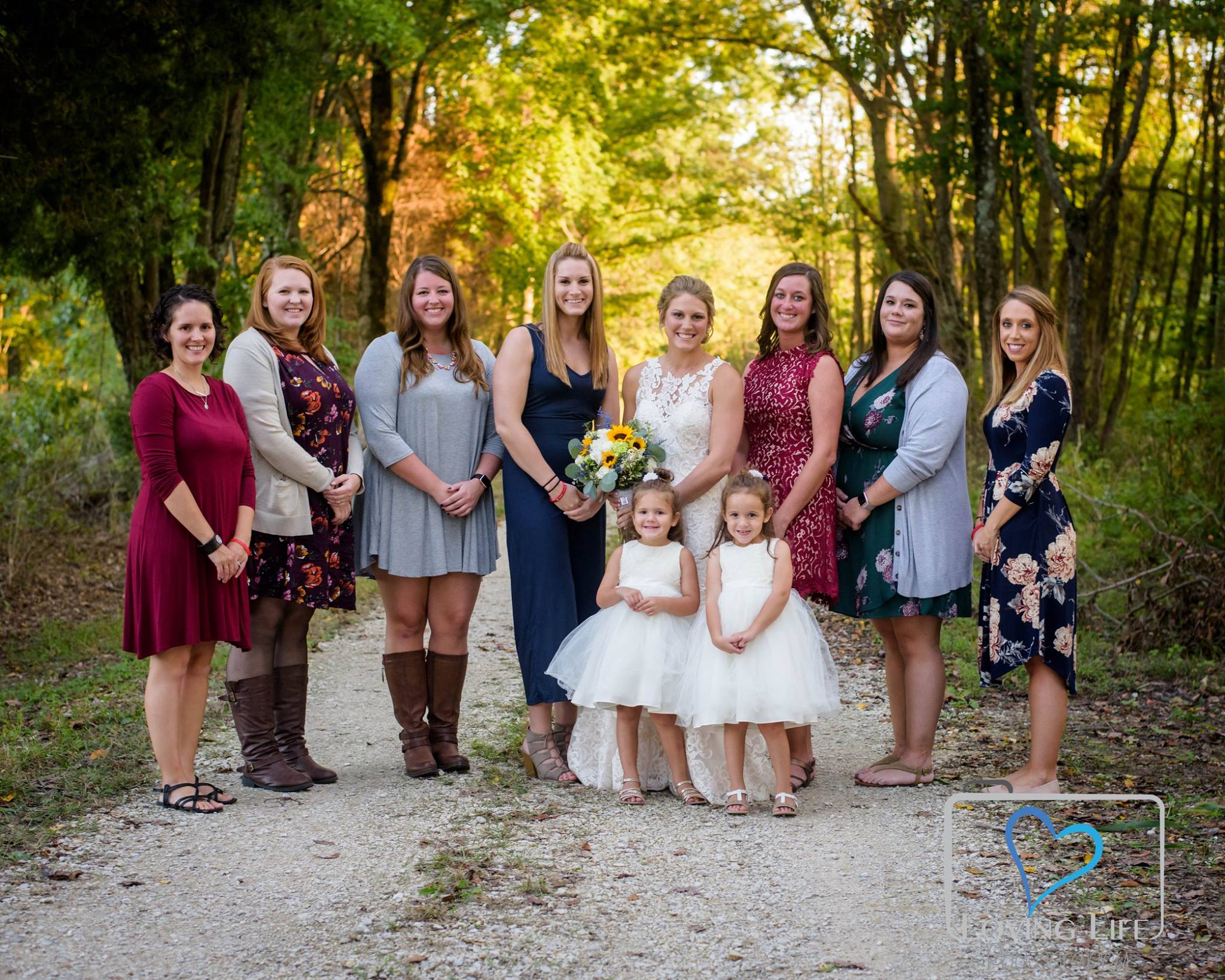 According to the National Fallen Firefighters Foundation, "Kendall was a selfless man of God who loved spending time with family and friends. He had a true servant's heart and captivating personality that would light up any room. His wittiness would make anyone laugh and have him making friends in no time. He didn't know a stranger."
Story Continues on NEXT Page