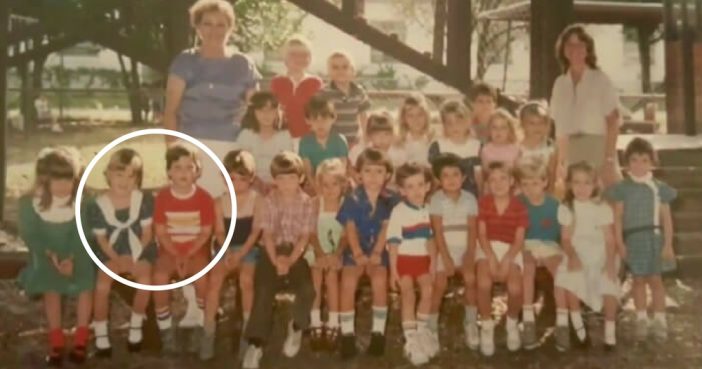 When you meet the love of your life, some say that you "just know". That's exactly what happened when Amy Giberson started dating Justin Pounders. She "just knew" that he was the man she wanted to walk down the aisle with. But that all changed when she showed him an old picture of herself in preschool. What he saw in the corner of the photo completely blew his mind.
The relationship was going great and marriage was inevitable. But exactly one year after their very first date, Amy and Justin made a shocking realization during a car ride.
Soulmates In The Making
For Amy Giberson and Justin Pounders, they simply just "knew" that the universe had made them for one another. Justin couldn't imagine anyone else walking down the aisle towards him on his wedding day.  From the moment Amy laid her eyes on him, she knew he was the man for her.  One day, Amy showed her preschool class picture to Justin and he was absolutely dumbfounded with what he saw in the corner of the photo.
Young Love
Amy grew up in St. Petersburg, Florida. During her time in preschool, she had a crush on a boy in her class. Their relationship with each other was built by playing with building blocks and having lunch dates in the schoolyard. To this day, Amy's preschool teacher remembers the love that the two had together.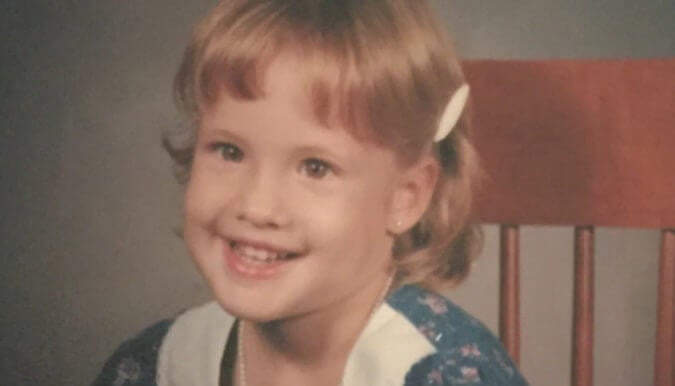 Playground Crush
Amy's teacher actually ran Sunshine Preschool, and when interviewed, she told PEOPLE magazine, "They had a blast with each other. It was a quiet, bashful romance. They liked each other from afar, it was a young love, like a sweet crush."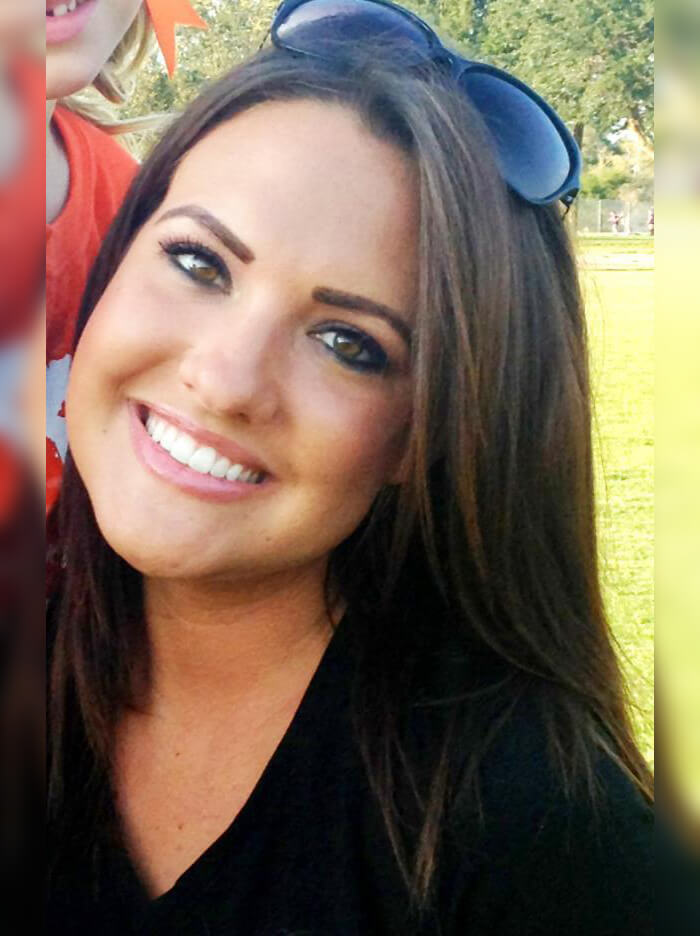 Going Separate Ways
From the start, their love was doomed to only be short-lived because of their age.  After graduating kindergarten Amy and her young love went their separate ways. Amy moved away and as she grew up and went to college, the memories of her 3-year-old crush faded away.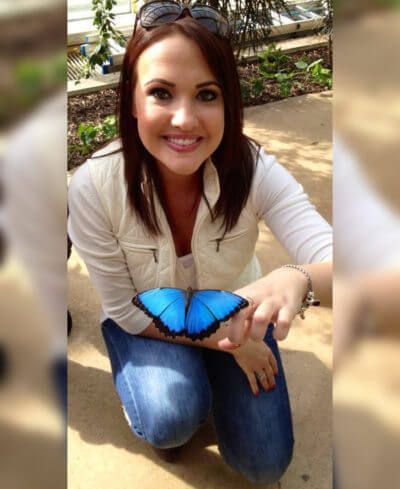 History Of Broken Relationships
Amy's romantic life was never perfect. She never felt she reached the height of connection she had with her preschool love.  She was hurt often and, according to her friends, always wore her heart on her sleeve. True love for Amy seemed to be something only others had.