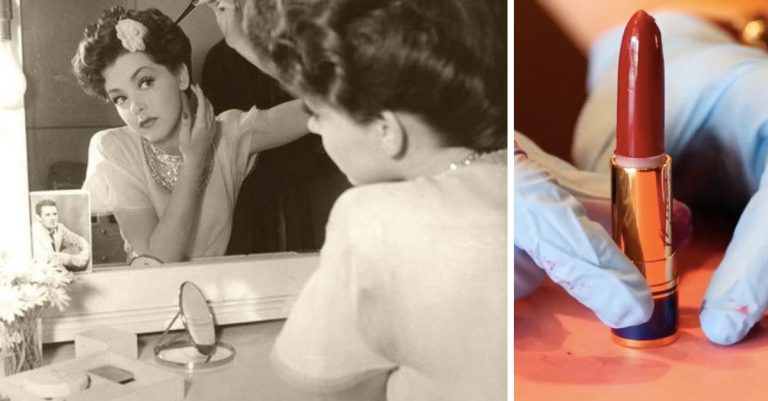 Now, onto their mascaras, another funky vintage makeup item that has changed dramatically over the years. Besame Cosmetics sells a cake mascara in a tin container. It literally just looks like a small, black cake. Just dip the mascara wand in some water to get it damp, rub it in the mascara cake, and apply.
This way of applying mascara dates back to the 1920s specifically. You can see on their website when the years progress, the packaging also changes, meaning that by the 1940s mascara was packaged in a box like we know it to be today.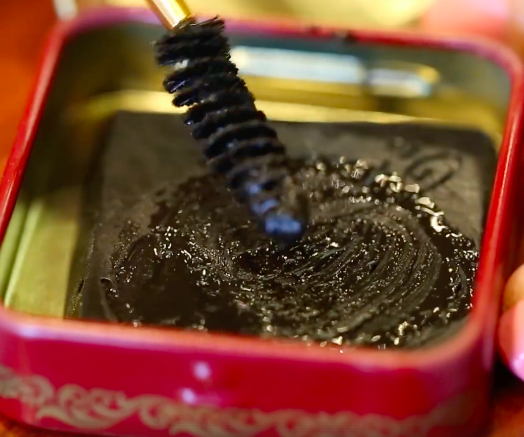 Similar to their lipsticks and mascaras, their fragrances are also inspired by scents from different decades, starting in 1910! The founder of the cosmetics line, Gabriela Hernandez, is extremely proud of the inclusivity of generations that the shop has brought for others.
"We get all kinds of generations of people," she says, "So we get girls coming with their moms, and their grandma, or their aunt, and all of them kind of can see something that they remember, and they can share that with each other, which is really neat."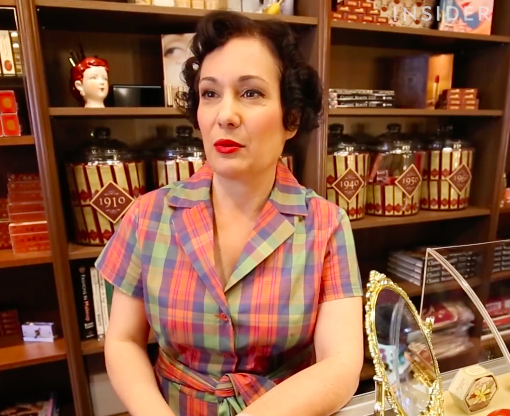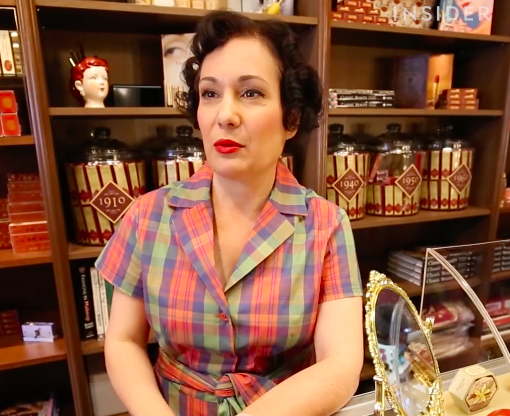 The one and only Besame Cosmetics shop location can be found at 3505 W Magnolia Blvd, Burbank, CA 91505.
Be sure to SHARE this article if you're excited to try out this vintage makeup line! Don't forget to check out the full video on Besame Cosmetics below.
https://www.facebook.com/Insiderbeauty/videos/529440714092998/?__xts__%5B0%5D=68.ARCTllEJHxOtaVXJaWAlBC8wzxn3tMUdC1hx_sT8GFijaOIF-r5s7L_JwDNVwjZ4myfJrwM0PO5rJJxNEoARwJ2USm8ZRp__enmE38jNyyPi9GZ-sbBgu203Cfq0N8Jqev0wOvyo8rKdRa_KnQIzCgE4_yzy7mp84KrDot1oZLRMVxkH6eoidQz6rXCu6rDv-QSD2MxYvYeYMzAE815Auf5cQ5KbPsZRH53Hw7zrJWbbpoMZmkdAiuqT1LS-iwbYEc2W&__tn__=-R