It's official: Trix is bringing back all of their fruit-shaped pieces, something that the cereal brand was best-known for in the '90s. Will cereal will officially be known as General Mills "Classic Trix Fruity Shapes" and it will be making an appearance on grocery shelves everywhere in the fall of this year… meaning it could be coming any minute now!
The announcement came straight General Mills on October 1st, explaining that the fruit-shaped pieces would be returning to the cereal by popular demand. The company is well aware that their fans have long wanted to see those beloved, fruity shapes back in their bowls.
Scott Baldwin, director of marketing for General Mills cereal, spoke up about the nostalgic advancement, saying, "When Trix launched in 1954, it was the first fruit-flavored cereal that was colorful and fun. We're excited to continue that legacy, bringing an extra dose of joy to breakfast."
Trix has been around since 1954 and the cereal only came in three colors and flavors, which included orange, lemon, and raspberry. The cereal shape at the time of debut was round. The flavor "Grapity Purple" soon came along in 1984 and "Lime Green" made its debut in 1991. Despite all these new colors and flavors, the shape stayed the same until 1991.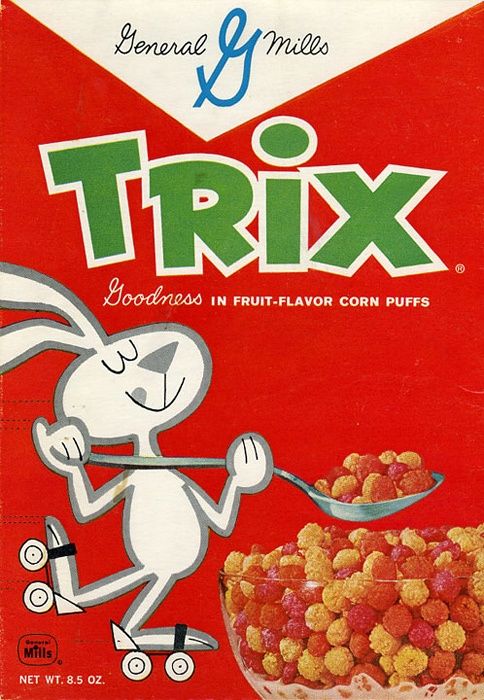 In 1991, General Mills implemented fruit-shaped pieces in the Trix cereal. The regular, spherical shape that the company and fans had come to know after 40 years was completely disregarded in favor of the fruity shapes. The new pieces debuted in a commercial where the Trix Rabbit himself described the shapes and flavors as "orangey slices, green limes, raspberry red clusters, lemony curls, and grapity bunches".
The iconic "Wildberry Blue," "Berry Blue," and "Watermelon" flavors didn't arrive until later on throughout the late '90s and early 2000s.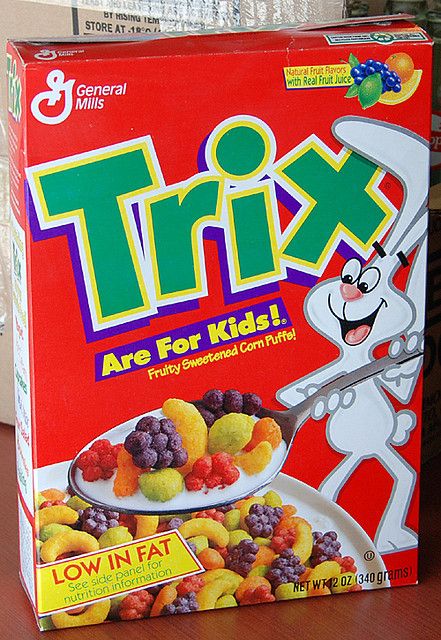 The cereal maintained the fruit-shaped pieces for about 15 years. While it's not known why the fruit-shaped pieces were so popular, it's also unclear as to why General Mills decided to revert back to the round shape in 2006. Since the removal of the legendary fruit-shaped pieces, people of all ages have been wishing and wanting for their fruity shapes back in their cereal bowl.
According to the company, they have received over 20,000 requests for the fruit-shaped pieces to come back within the past 18 months alone. So, it's safe to say that the people are absolutely getting what they want!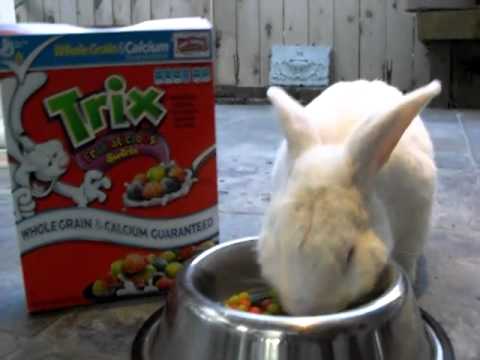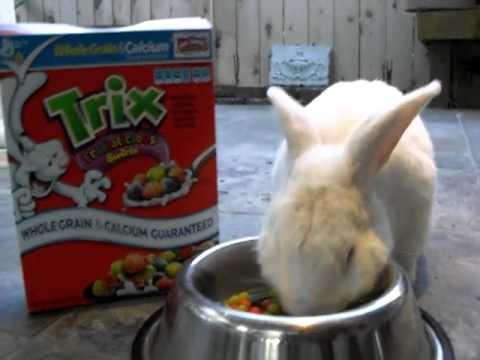 Be sure to SHARE this article if you're excited for Trix's fruit-shaped pieces coming back. Don't forget to check out this awesome vintage Trix commercial from the '50s below!