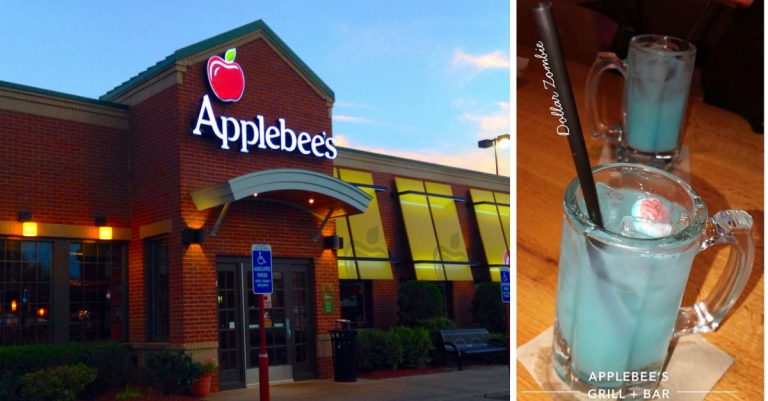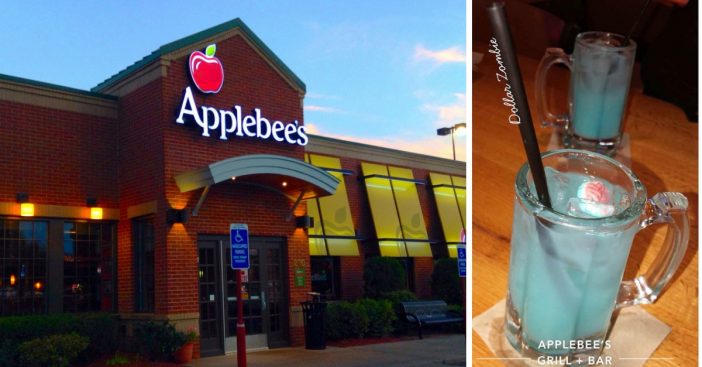 Calling all Halloween lovers, it is finally October! If you are ready for Halloween decorations, costumes, tricks and treats, Applebee's is serving up one more cheap and delicious treat this season. If you love their famous $1 cocktails, you won't want to miss this one. For October 2018, they are serving up the Dollar Zombie for $1 for the entire month.
Applebee's Neighborhood Drink of the Month for October is the Zombie cocktail. It is made with rum, pineapple, passion fruit, cherry, and lime. This 10-ounce drink is only $1 and has a gummy brain on top. If you love sweet cocktails with a creepy twist, this is perfect for you. It sounds yummy and a little spooky!
https://www.instagram.com/p/BoZeq6wn7vB/?hl=en&taken-by=applebees
According to Country Living, "Halloween is a favorite holiday around here, and we're excited to offer guests the opportunity to celebrate all month long with our new Dollar Zombie," Patrick Kirk, vice president of beverage innovation at Applebee's said in a statement. "We invite people to get into the spirit early by trying our Neighborhood Drink with an infectious taste. The only thing to fear this Halloween is missing out on this awesome drink."
This is also the first time that Applebee's asked their customers for input on the drink. Guests were asked what they would want in a flavor and color of the Halloween cocktail. It looks like most people wanted a fruity rum drink that was blue. What do you think of the look of this drink? Do you like the zombie theme?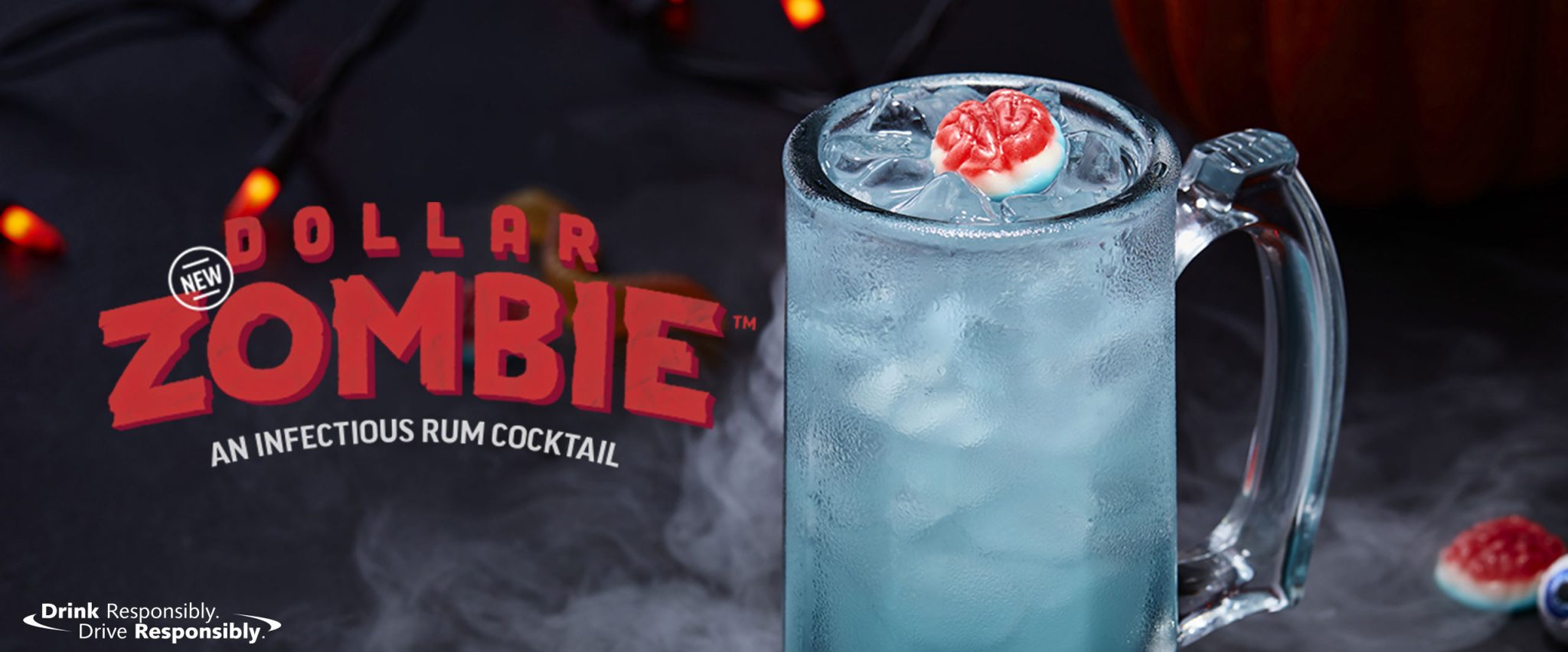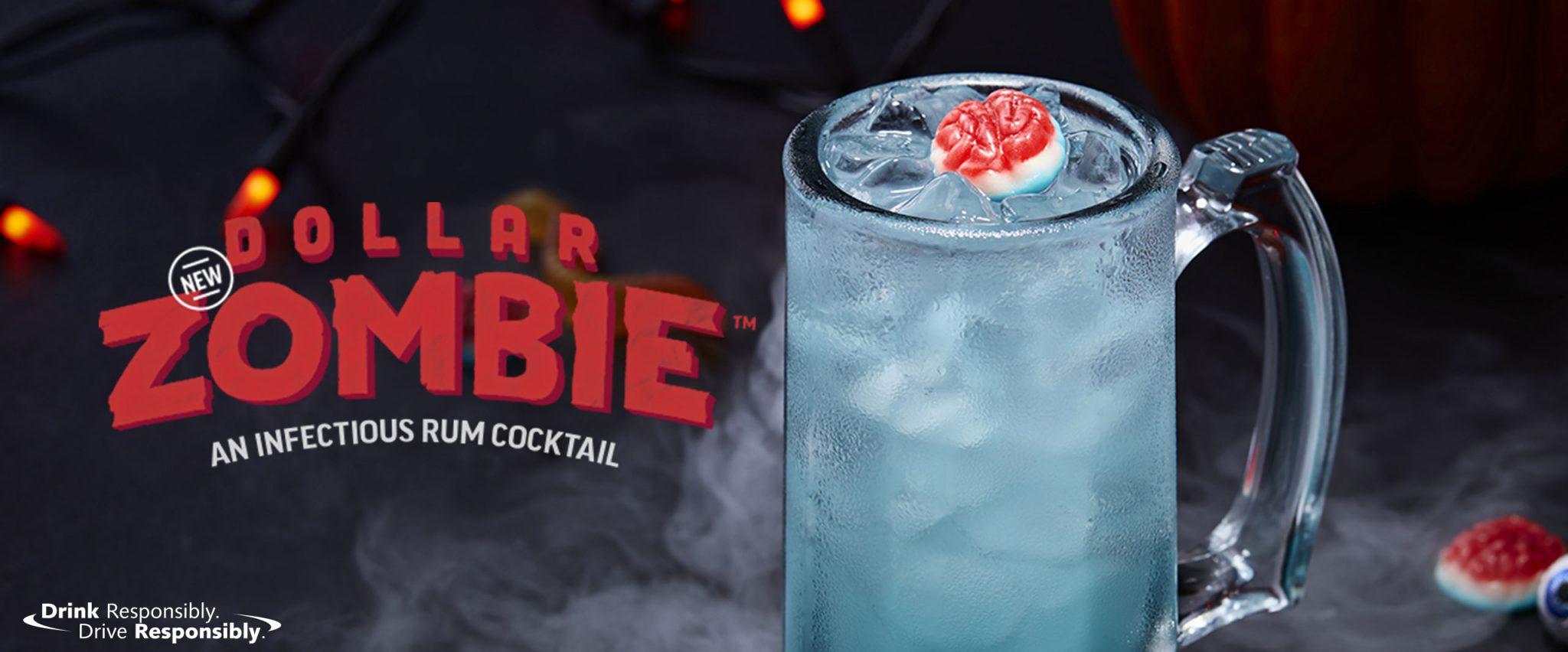 Most Applebee's locations will be offering this drink, but you might want to double check with your local Applebee's to make sure they will have the Dollar Zombie. If you don't enjoy this kind of drink, stay tuned because Applebee's is known to offer delicious $1 cocktails. In the past, they have offered margaritas, Bahama Mamas, and vodka lemonades. The vodka lemonades were $2, which is still pretty cheap if you love vodka drinks!
Will you head to Applebee's and try the Dollar Zombie? It sounds pretty tasty and you can't beat trying it for $1! Are you excited for Halloween and all the fun things that come with it?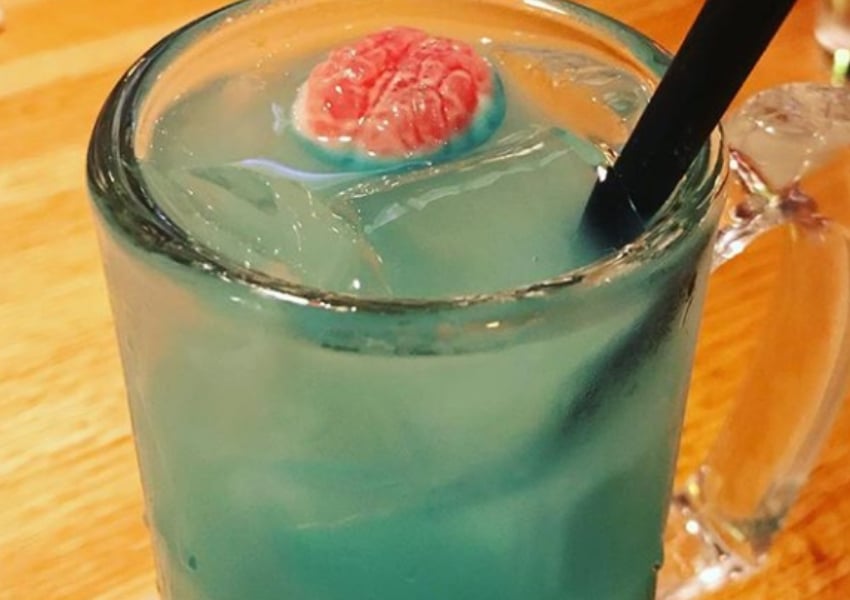 If you are excited about this cocktail, please SHARE with all of your friends who will love this drink! Start planning your Halloween dinner with your friends and family at Applebee's now!