During the 1950s into the '60s, Atomic Age designs and geometric shapes were all the rage in design. It was called the Atomic Age because it mirrored how Americans worried about a possible future nuclear war. Today, anything considered retro-futurism is the trend today. Our fascination with streamlined modernistic designs, along with that era's vision of the future seems endless.
There's simply no doubt about it: kitschy, mid-century household mini cocktail bars are a must-have for mid-century enthusiasts for home entertainment today. They're considered quite the conversational piece for a man cave, or as nostalgic home furnishings. They were created with special Atomic Age flare, and an out-of-this-world imagination!"
"Ahoy there mates, how about some rum from my nautical bar?"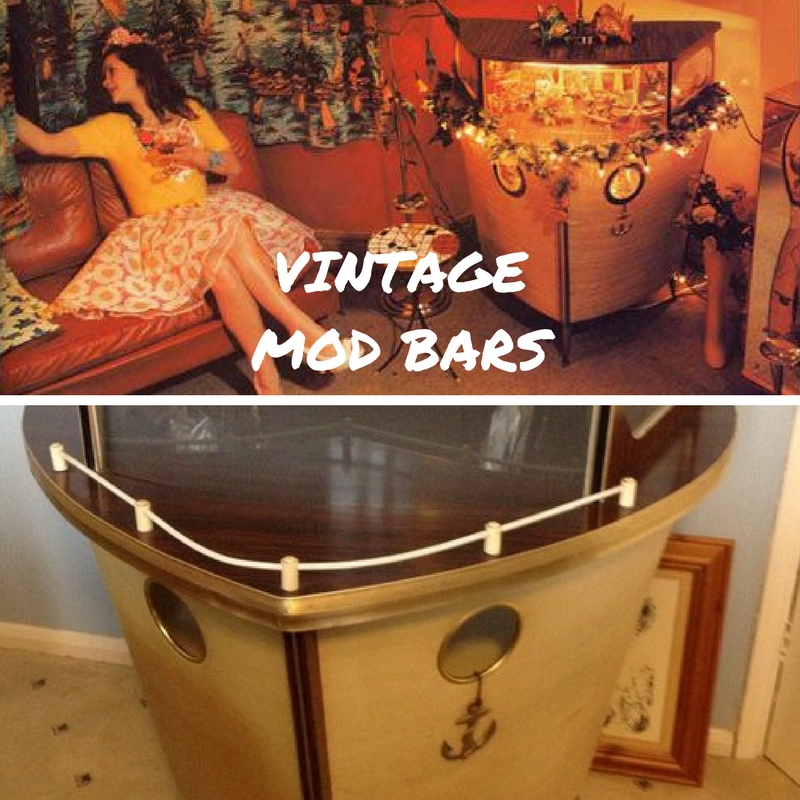 Some mid-century minibars feature starburst or sun patterns: Sputnik satellite shapes, rockets, boomerangs, and orbs symbols. Most have geometric and amoebic shapes with bold fun colors added features, while others display fun mid-century themes-such as Nautical and Polynesian tiki-themed minibars.
You can find these bars usually in the basement of dated homes from the mid-century and they can be quite valuable. Witco, Polynesian-style, tiki minbars with matching stools sell for over $3,000!
So, before you decide to remove one of these iconic home entertainment centers from the past, try to sell it for $$$$ instead, or kept them around for a one-of-a-kind minibar.
Here are ten mid-20th-century. ultra-cool, mini cocktail bars photos I discovered recently online.
1 – Mid-century tiered vinyl covered curvy minibar.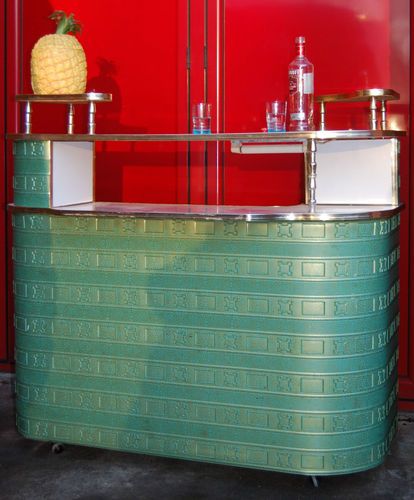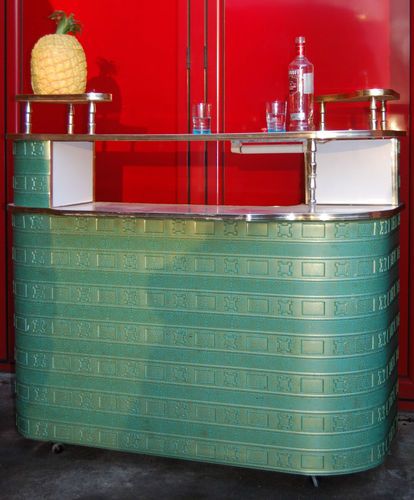 2 – Mid-century balloon floral patterned minibar.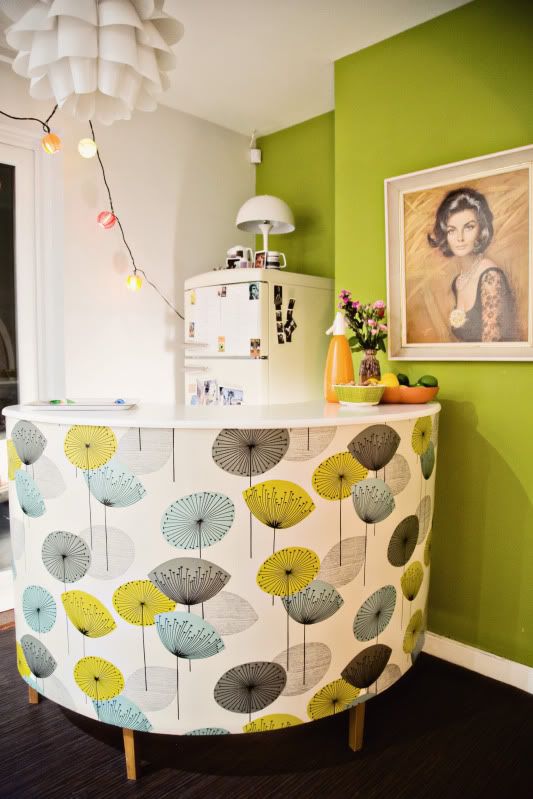 3 – Mid-century dark wood, diamond-patterned minibar with matching bar stools.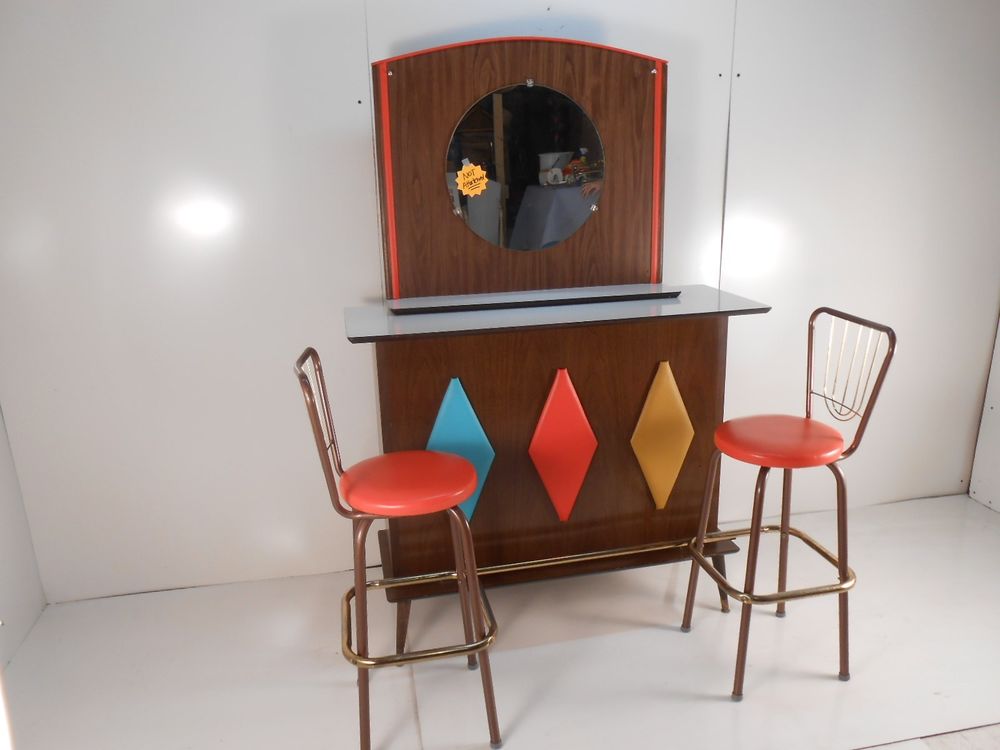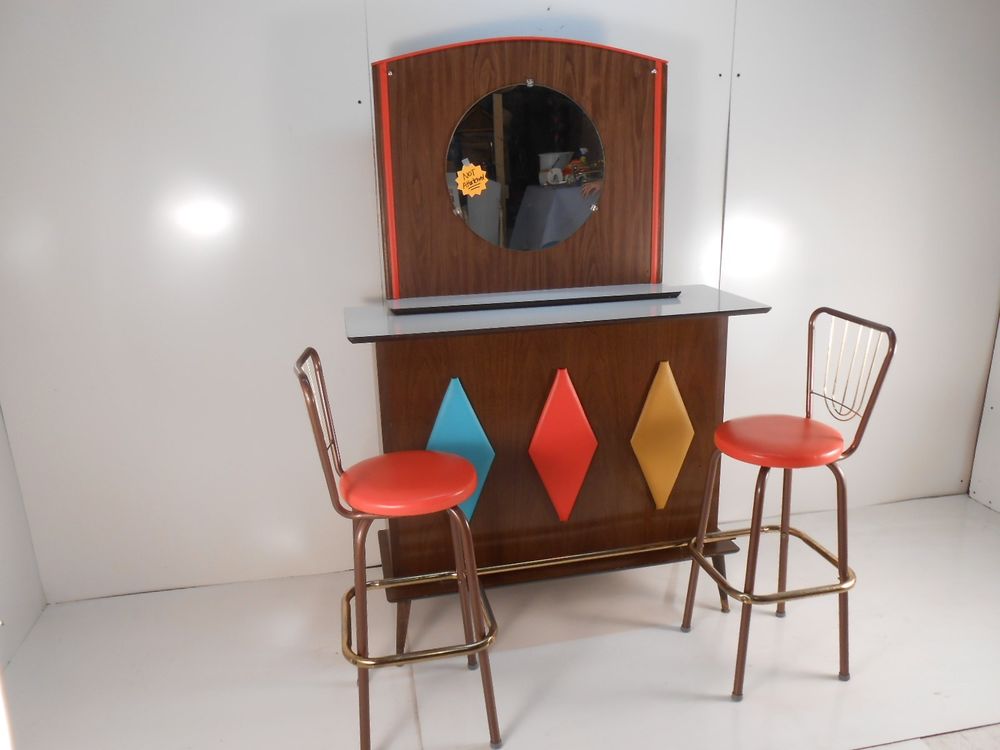 4 – Mid-century baby-blue, Sputnik-like print, geometric countertop with matching bar stools.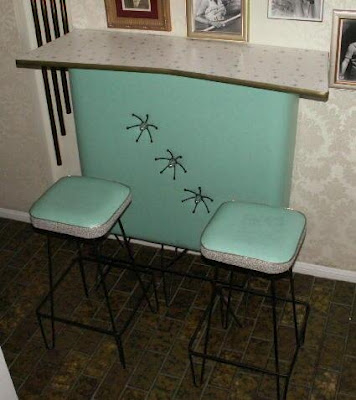 5 – Vintage mid-century wood minibar with Deco countertop.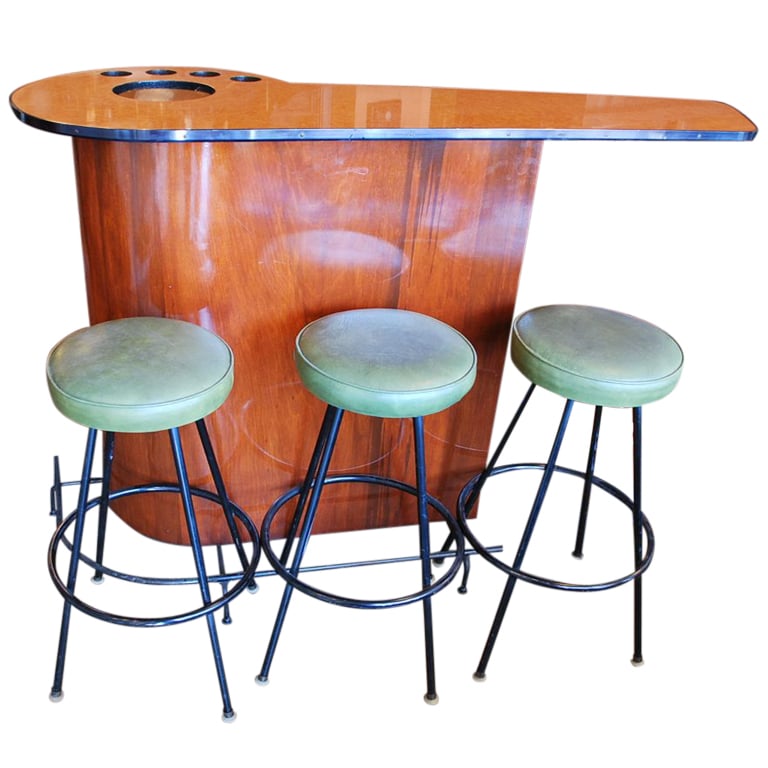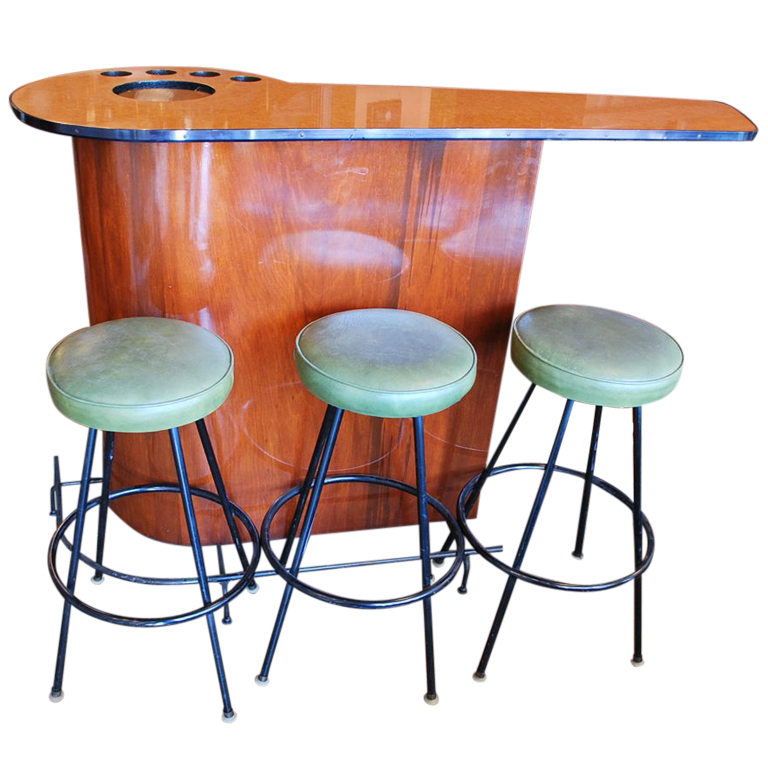 6 – Vintage mid-century teak wood console minibar.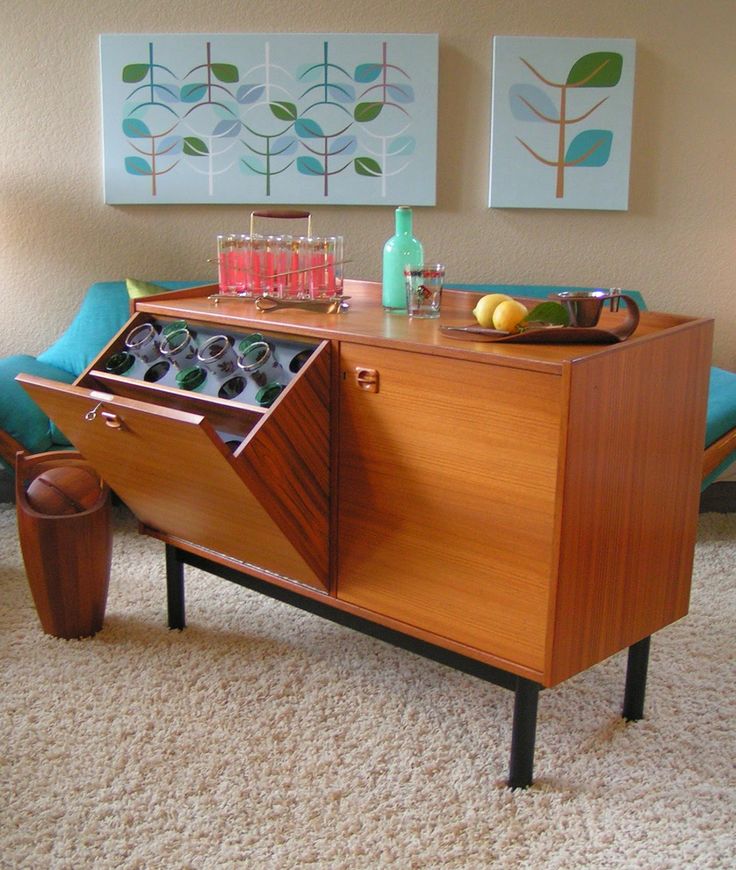 7 – Vintage mid-century James Bond 007, mirrored minibar-"Shaken, not stirred."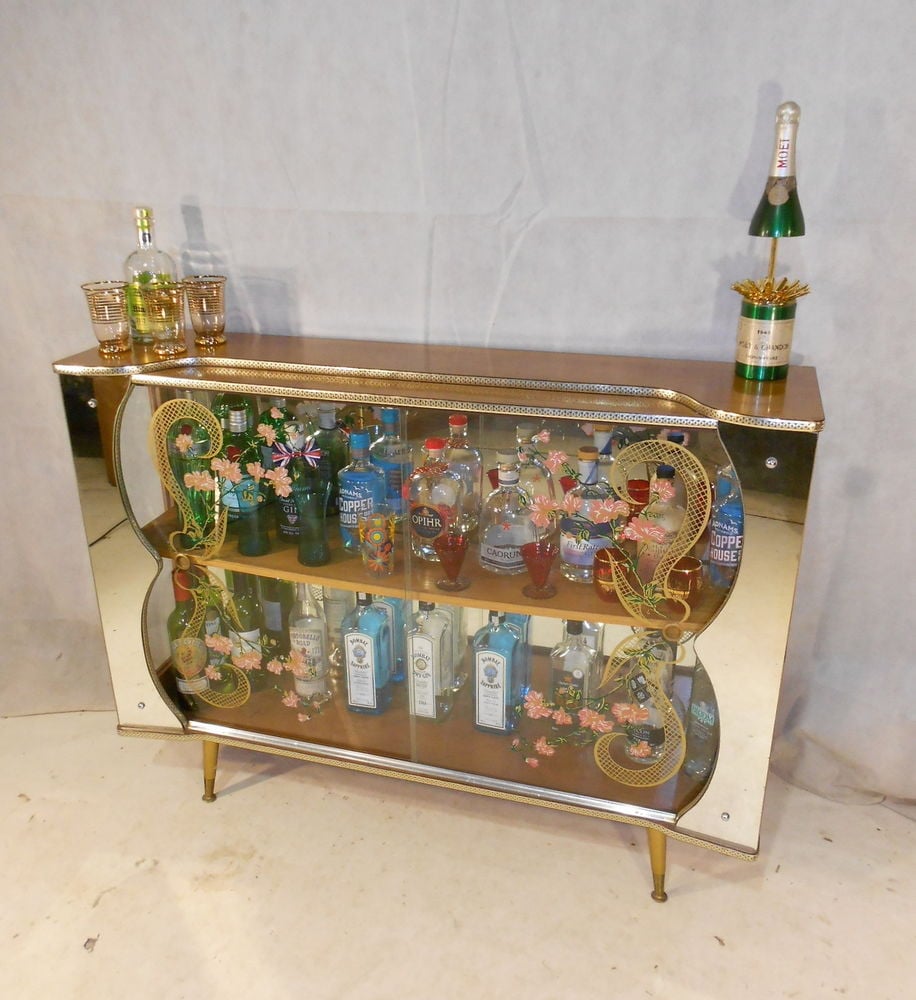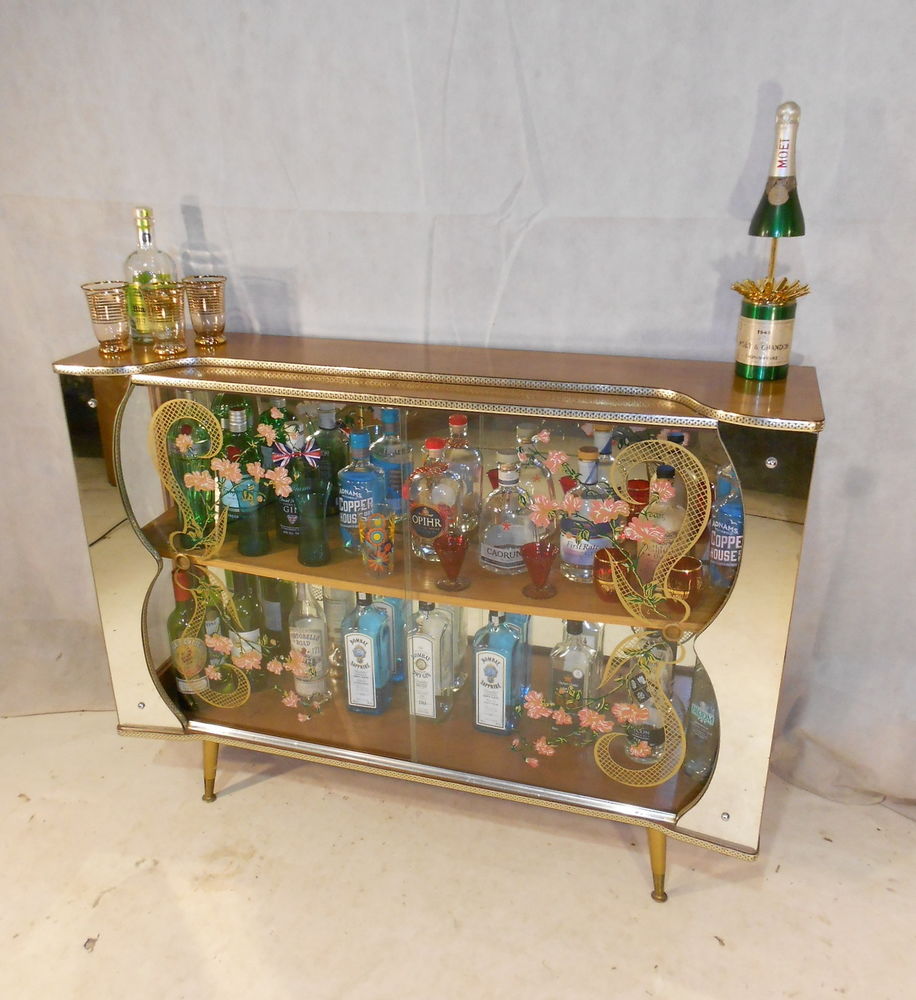 8 – Mid-century dark wood minibar with red cloth inserts.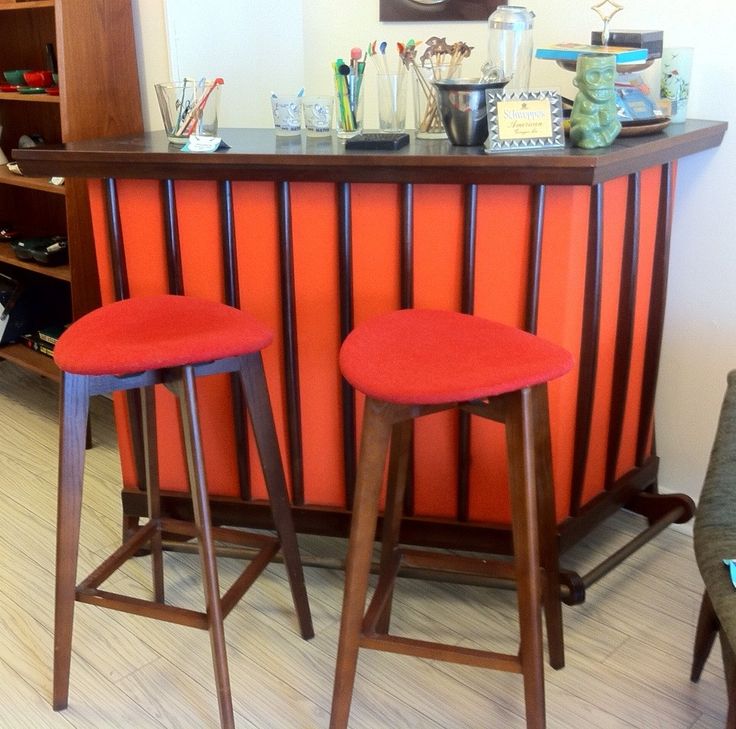 9 – Vintage geometric-triangular minibar with light.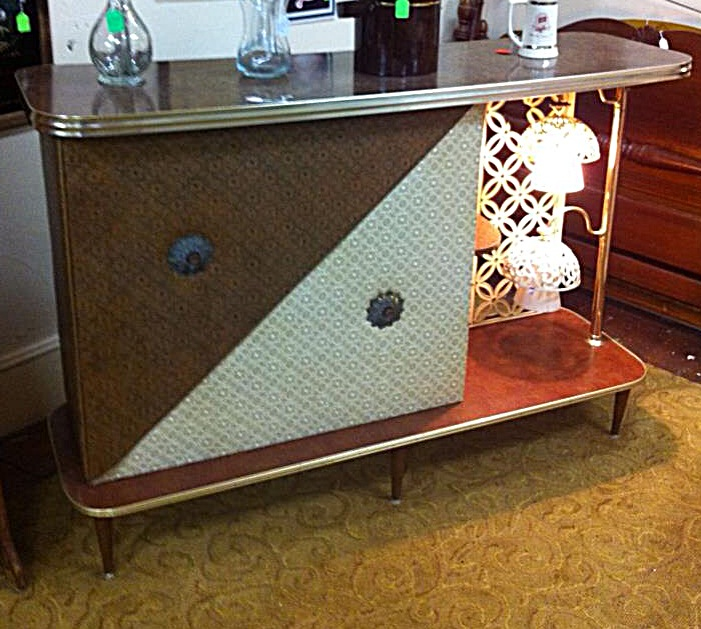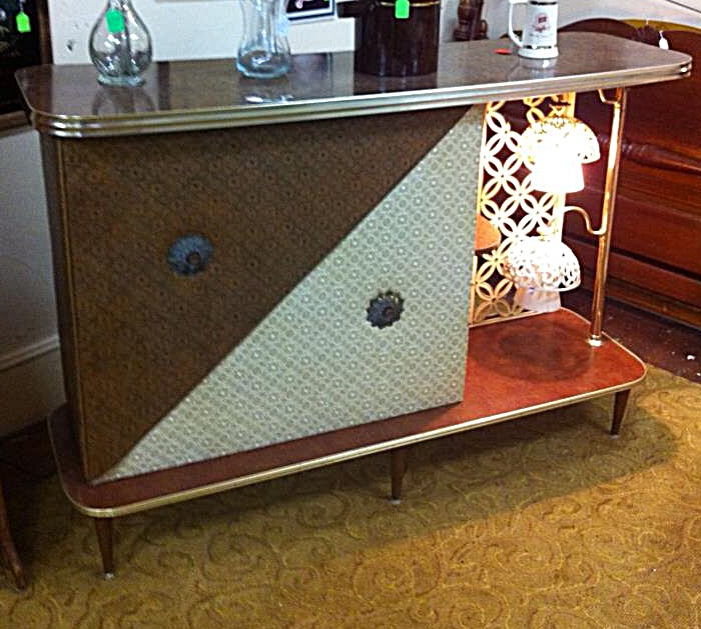 10 – Vintage Totem Polynesian Tiki minibar-Witco?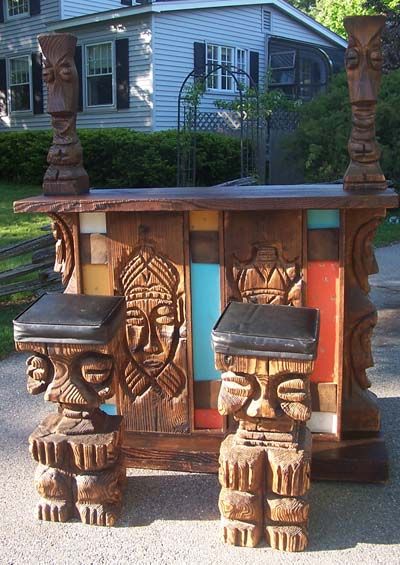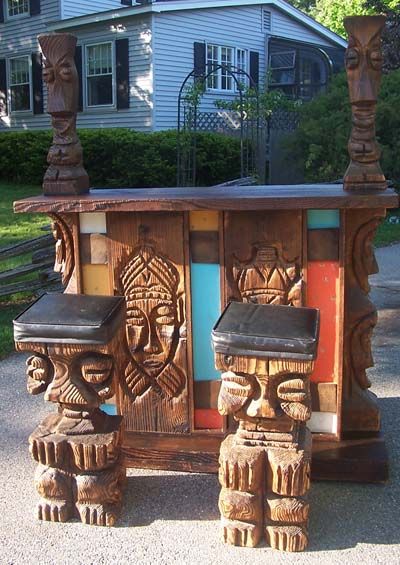 It's certain, the Mid-century Era brought some elegance into pouring a mixed drink after a long day at the office with a minibar.
As James Bond 007 would say when ordering his famous drink – "Vodka Martini, shaken, not stirred."
For more stories from Contributing Writer, Patty Penke, and to see if you have anything worth some money, check out her blog: Turn Trash 2 Cash