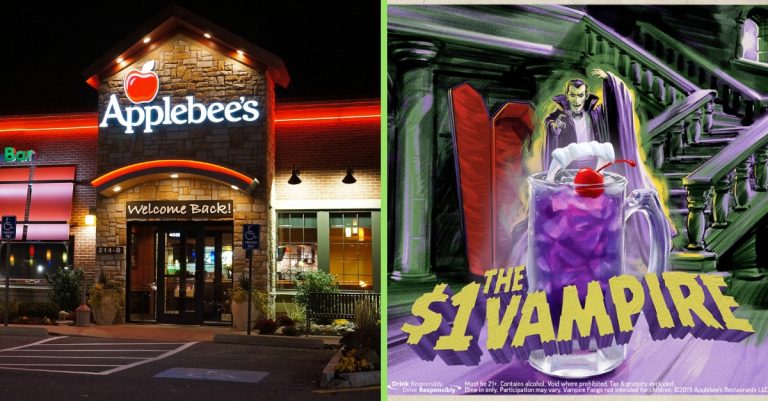 Applebee's features a drink of the month for $1 each month. 

The beverage for October 2019 is called a Vampire Cocktail. 

In addition, it is made with rum and fruit juices and includes a set of fangs. 
Applebee's is at it again. Every month, they feature a new alcoholic beverage for only $1. For fans of the restaurant, it is a fun way to celebrate every month and save a little cash in the process. Past drinks have been lemonades and margaritas, but this month has a spooky twist.
The $1 drink for the month of October is called a Vampire cocktail. The drink is made with rum, dragon fruit, passion fruit, and strawberry. It also comes with fangs. The drink is served in a 10-ounce mug, for instance.
This Vampire Cocktail is purple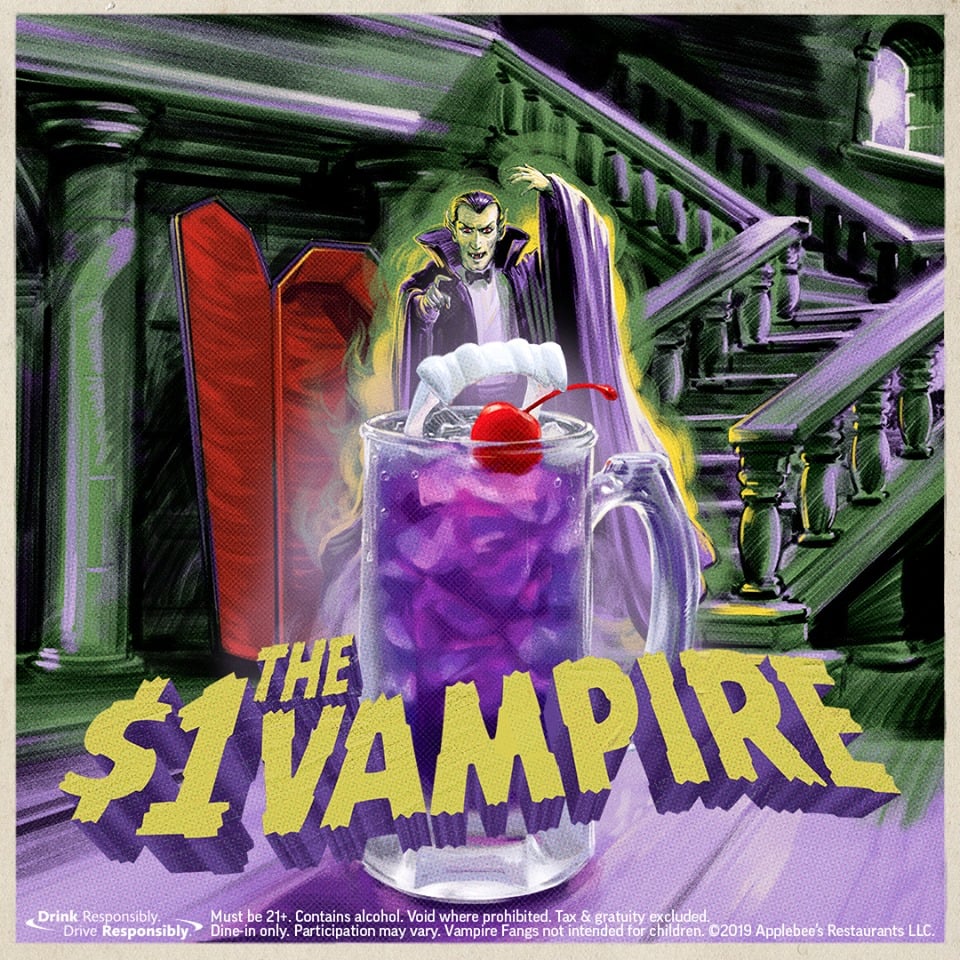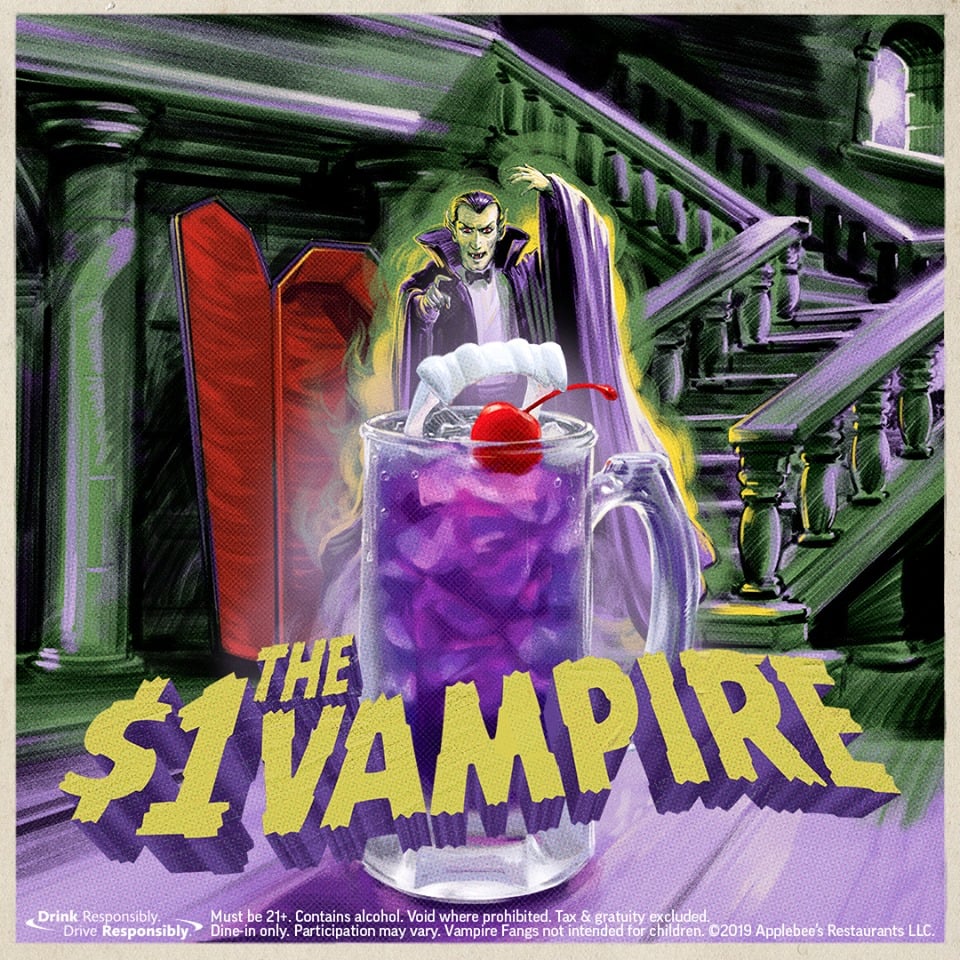 According to Kake, "The $1 Vampire is a freaky tiki drink served with a side of fangs," said Patrick Kirk, vice president of beverage innovation at Applebee's. "Seriously, where else can you buy a delicious cocktail and walk away with a Halloween costume for only a buck?"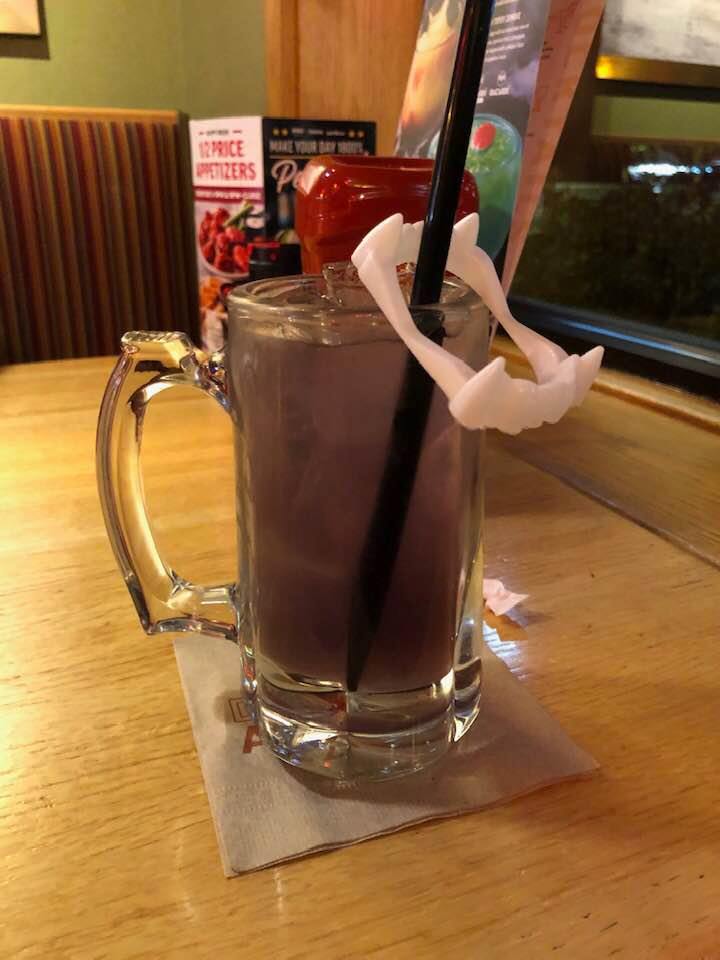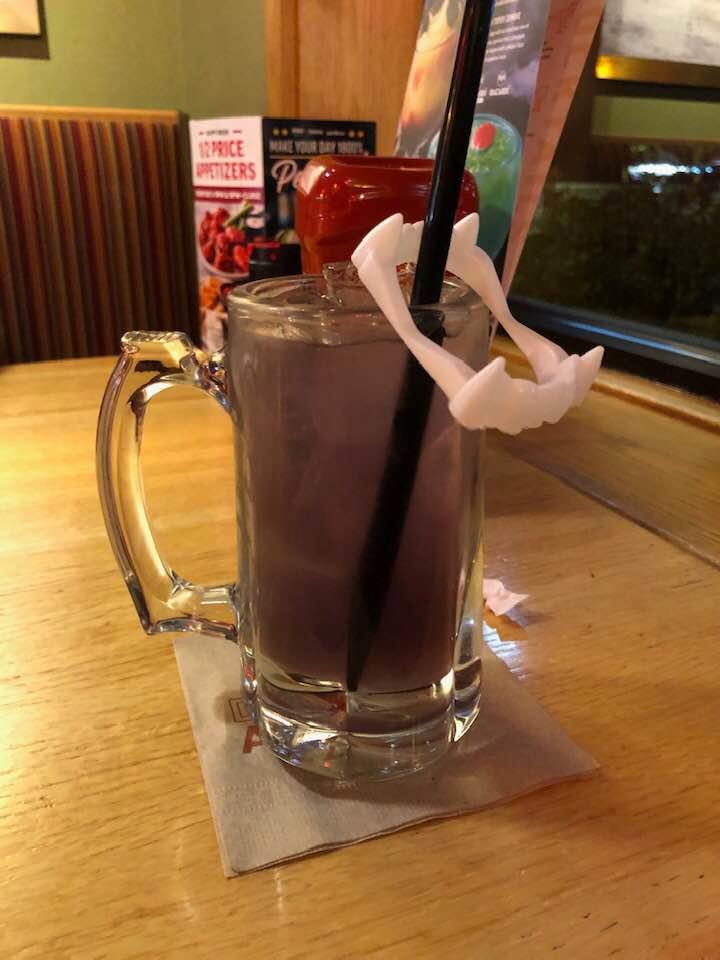 In conclusion, what do you think of Applebee's drink of the month for October? Will you try this spooky beverage for only $1? It certainly sounds like it is worth a try if you love fruity cocktails!