One granddaughter recently got the honor of her lifetime. Her WWII hero grandfather got to walk her down the aisle, only days before passing away. Bronislaw Karwowski was a 94-year-old Polish war hero. The bride and groom are very lucky people that they had this special man in their lives.
The couple was married at a ceremony in Bialystok, Poland. The groom was clearly fighting back tears as he watched Karwowski and his bride walking down the aisle. Karwowski was wearing his full military regalia and showed off his many war medals. You can tell he is ill and struggling but obviously didn't want to miss this important life moment.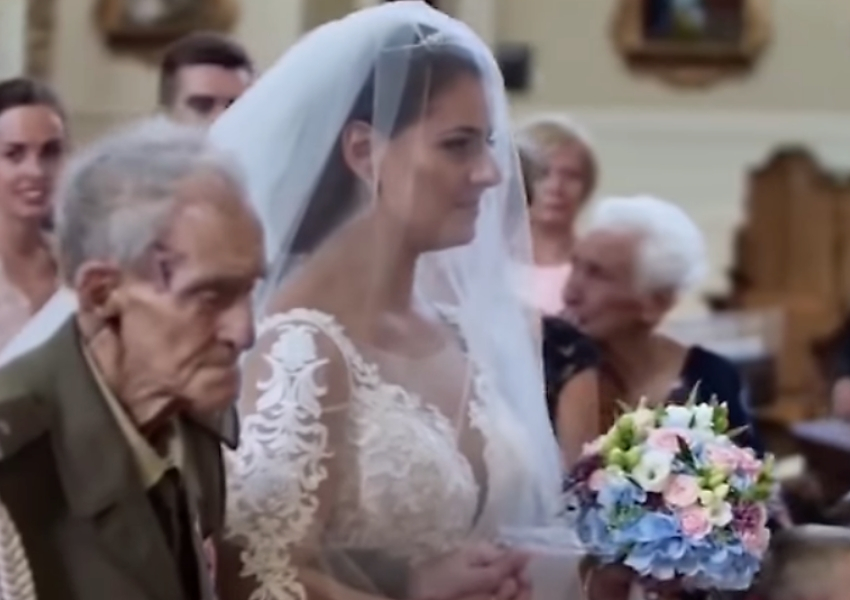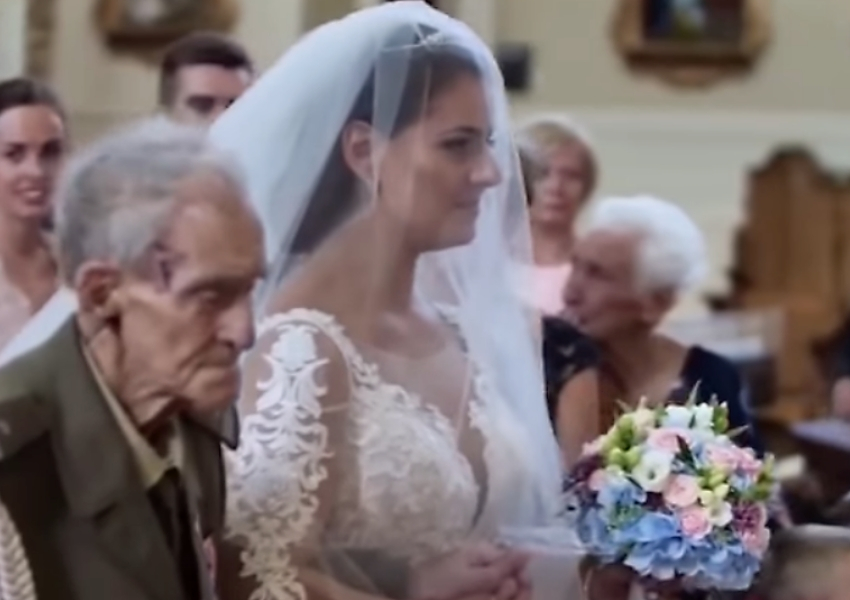 Only two days later, Karwowski, unfortunately, passed away. How special was it that he got to walk his granddaughter down the aisle before passing. You won't want to miss the video of this sweet moment. Watch the whole video below!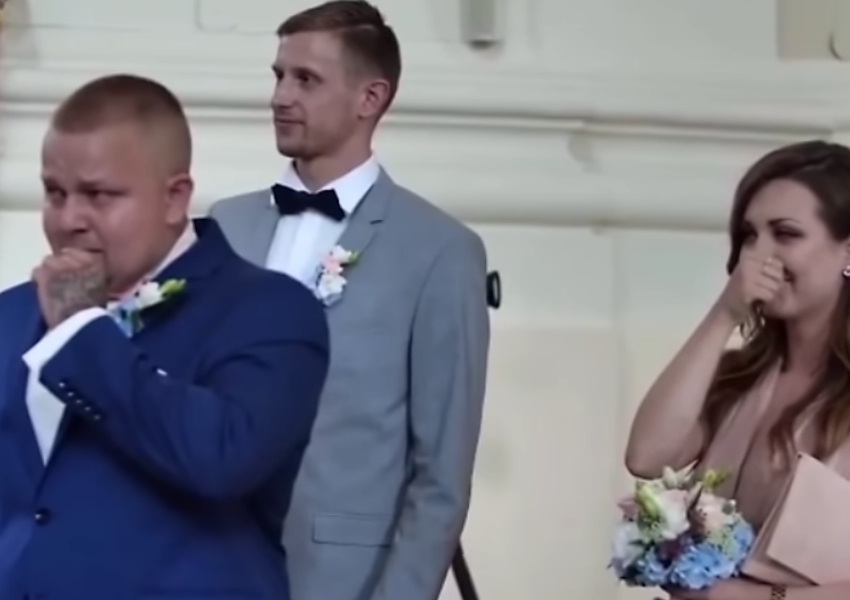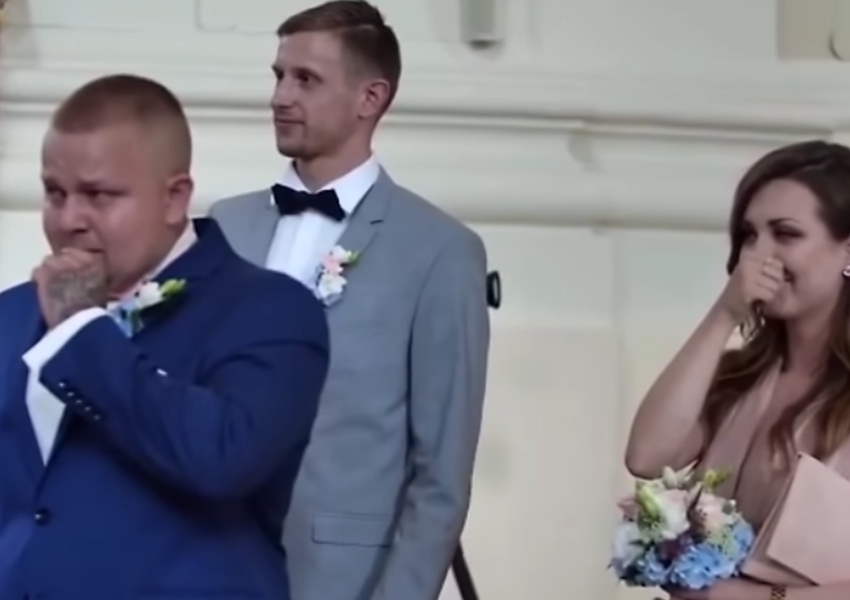 Karwowski was one of the most decorated veterans of WWII. He was part of the Polish resistance against Nazi rule. He was captured and escaped several times. He was sentenced to a decade in prison for one of his escapes and his involvement. He was an opponent of the Communist government in Poland and was later given the Knight's Cross of the Order of the Rebirth of Poland.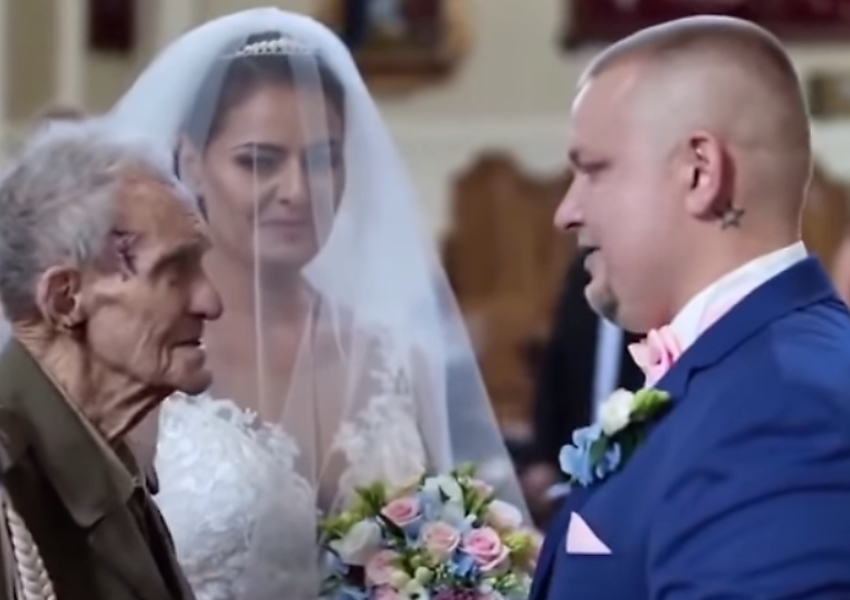 When he died, the Polish National Armed Forces wrote a post for him on their social media. It read: "We regret to announce that today, on 1st September 2018, on the 79th anniversary of Germany's assault on Poland, the national hero and insurgent of the Warsaw Uprising in 1944, Major Bronislaw Karwowski retired to the eternal guard.
He was 94 years old. He was awarded the Knight's Cross of the Order of the Rebirth of Poland, the Silver Cross of Merit with Swords, the Cross of the National Armed Deed and many others."
Poland's armed forces changed when Poland was invaded and played a crucial role in battling the Nazis with the United States, the United Kingdom, and the Soviet Union. We thank Korwawski for his service and hope he rests in peace.
What do you think of this sweet video? Are you happy that this war hero got to walk his granddaughter down the aisle before he passed?
If you enjoyed this touching story and video, please SHARE with all of your friends!
https://www.youtube.com/watch?v=VW4H2MjvYds