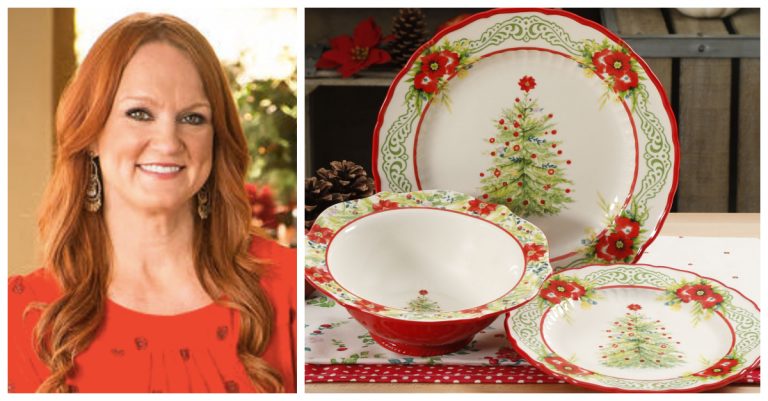 Yes, you read that right. The Pioneer Woman's holiday collection is 50% off at Walmart.com right now! The collection features casserole dishes, pitchers, mugs, and more. The collection includes many festive Christmas and winter designs. They're sure to get you into the Christmas spirit, maybe a little bit earlier than usual this year!
This collection is perfect for the holiday season and now you can scoop them up for half the price. What's not to love? Whether you're hosting a big, holiday party or just using them as a decorative place setting for the holidays, they're going to be your next favorite festive thing. Here are all of the pieces from Ree Drummond's Pioneer Woman holiday collection pieces!
Holiday Cheer 2.9-Quart Pitcher
This "holiday cheer" pitcher is perfect for huge batches of hot cocoa or even serving up some cocktails to get the party started. It's going for $16.78!
Holiday Cheer 2-Tier Server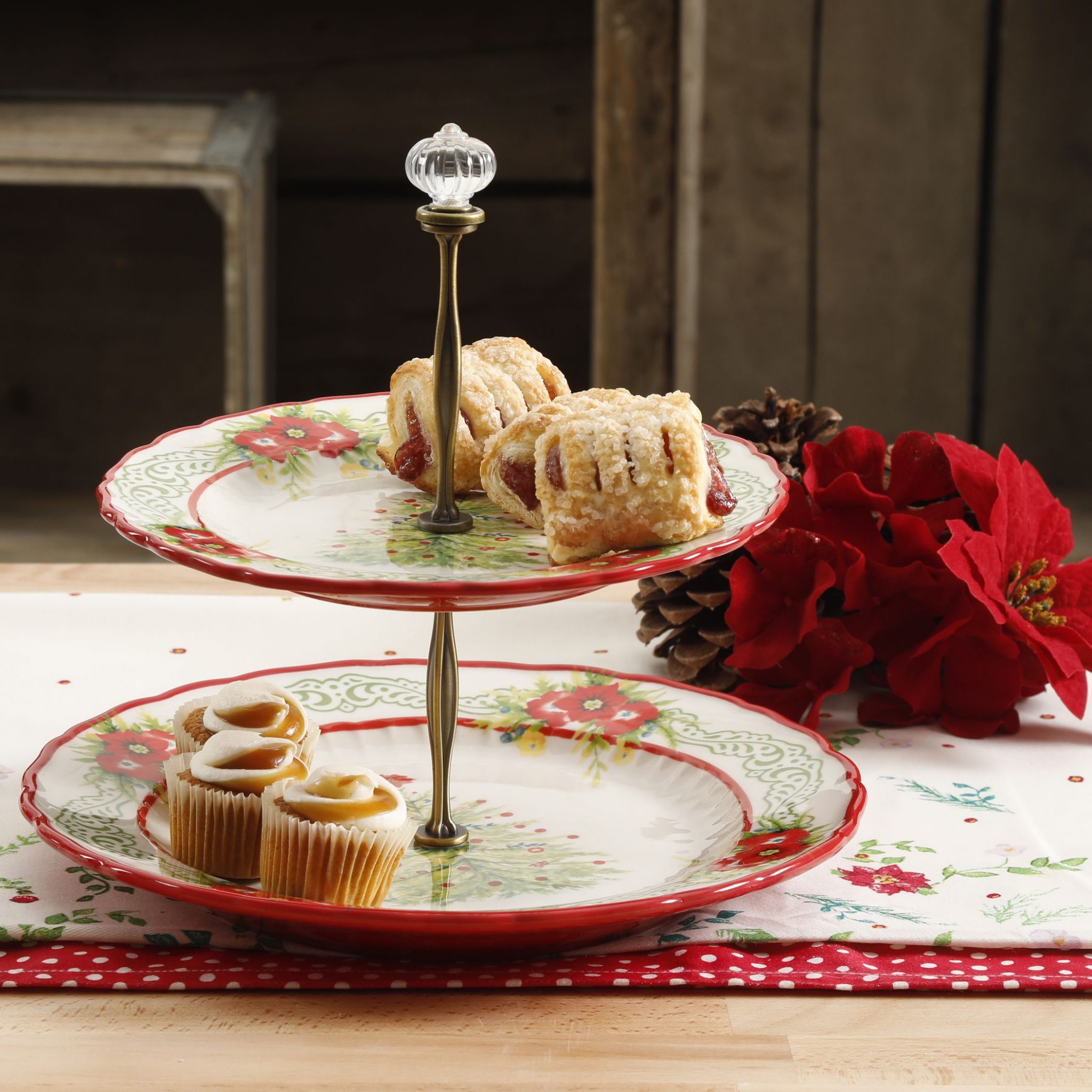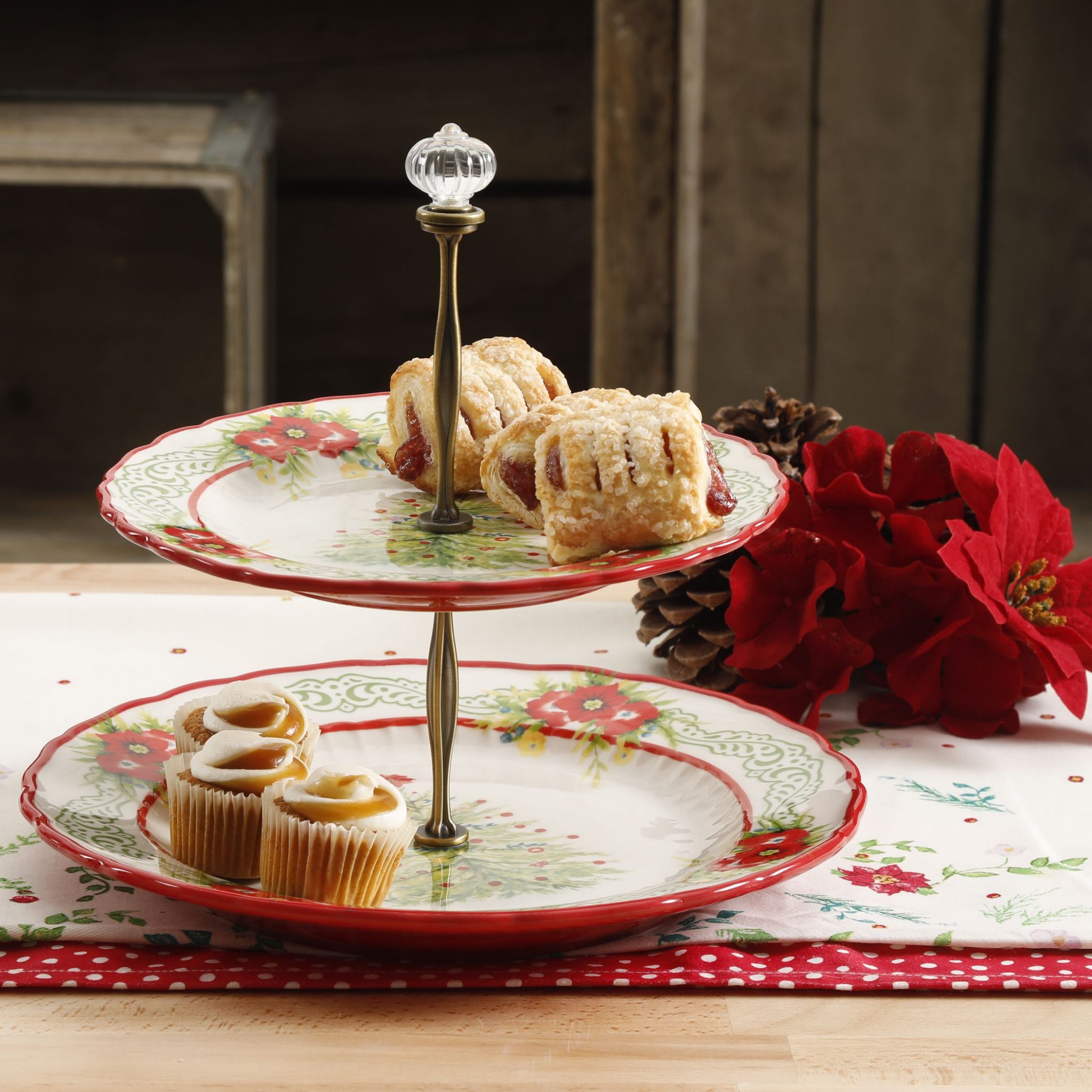 Need a sustainable yet appealing place setting for all those Christmas cookies? Need some extra dessert space? This two-tier server setting is a perfect addition during the holidays, especially during parties! It's going for $26.88.
Garland 12-Piece Dinnerware Set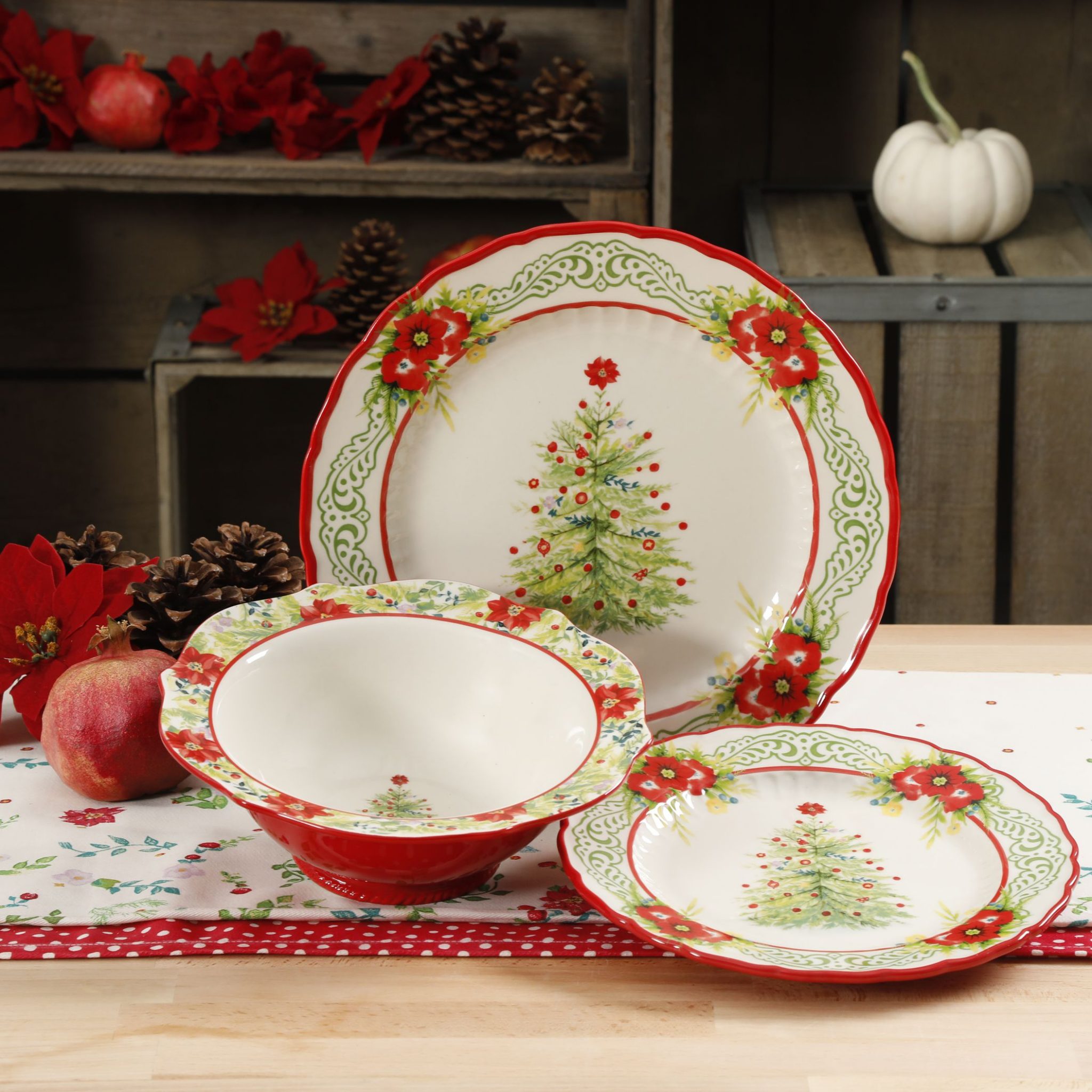 If you want some new, festive dinner plates and bowls, you can always count on The Pioneer Woman to have your back. There's enough for the whole party!
Garland 10-Inch Pie Pan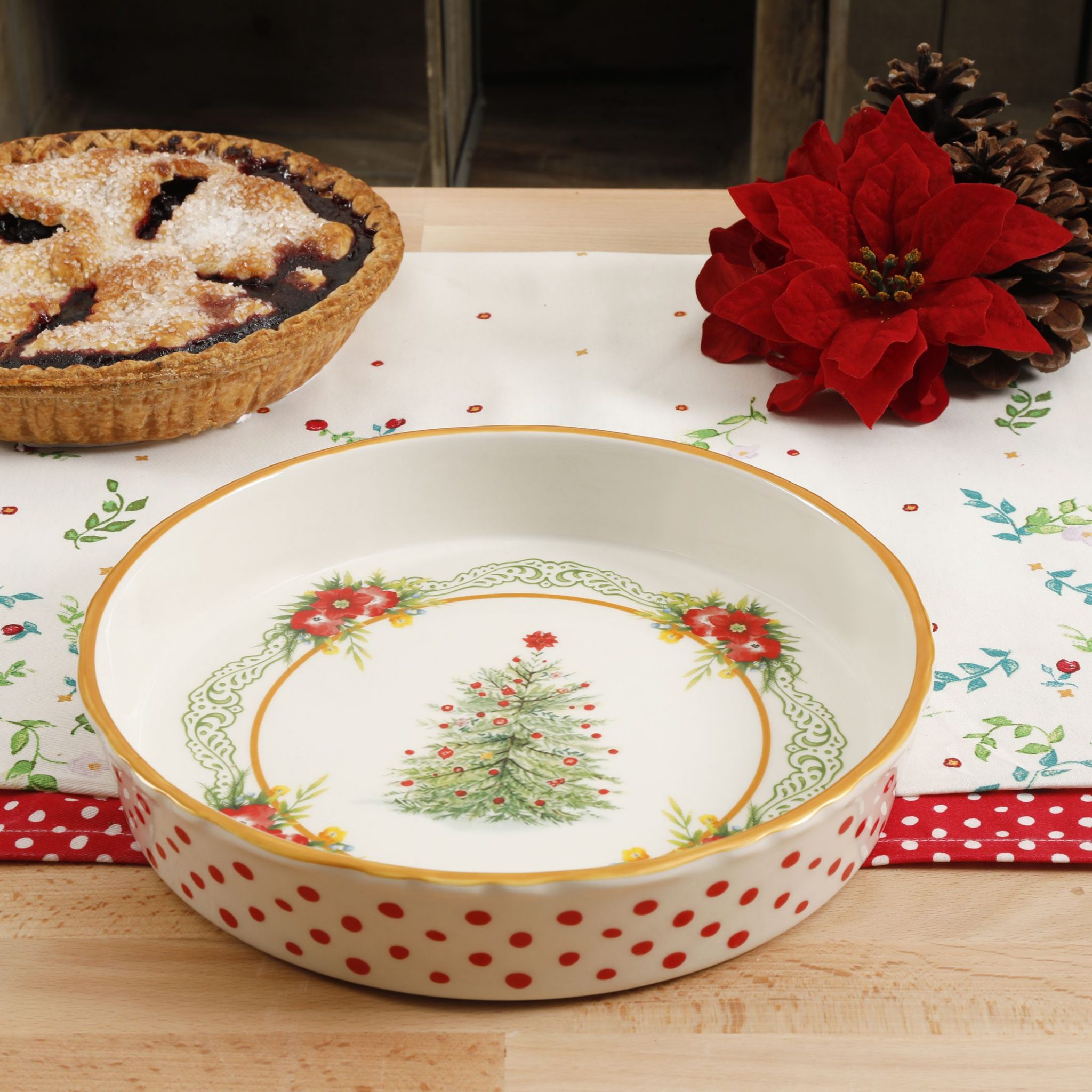 This dessert dish is absolutely perfect for breaking out the warm pumpkin or apple on Christmas Day evening. It can also be used as a casserole dish! This lovely dish is going for only $7.49 right now!
Holiday Mini Pie Plates, Set of 4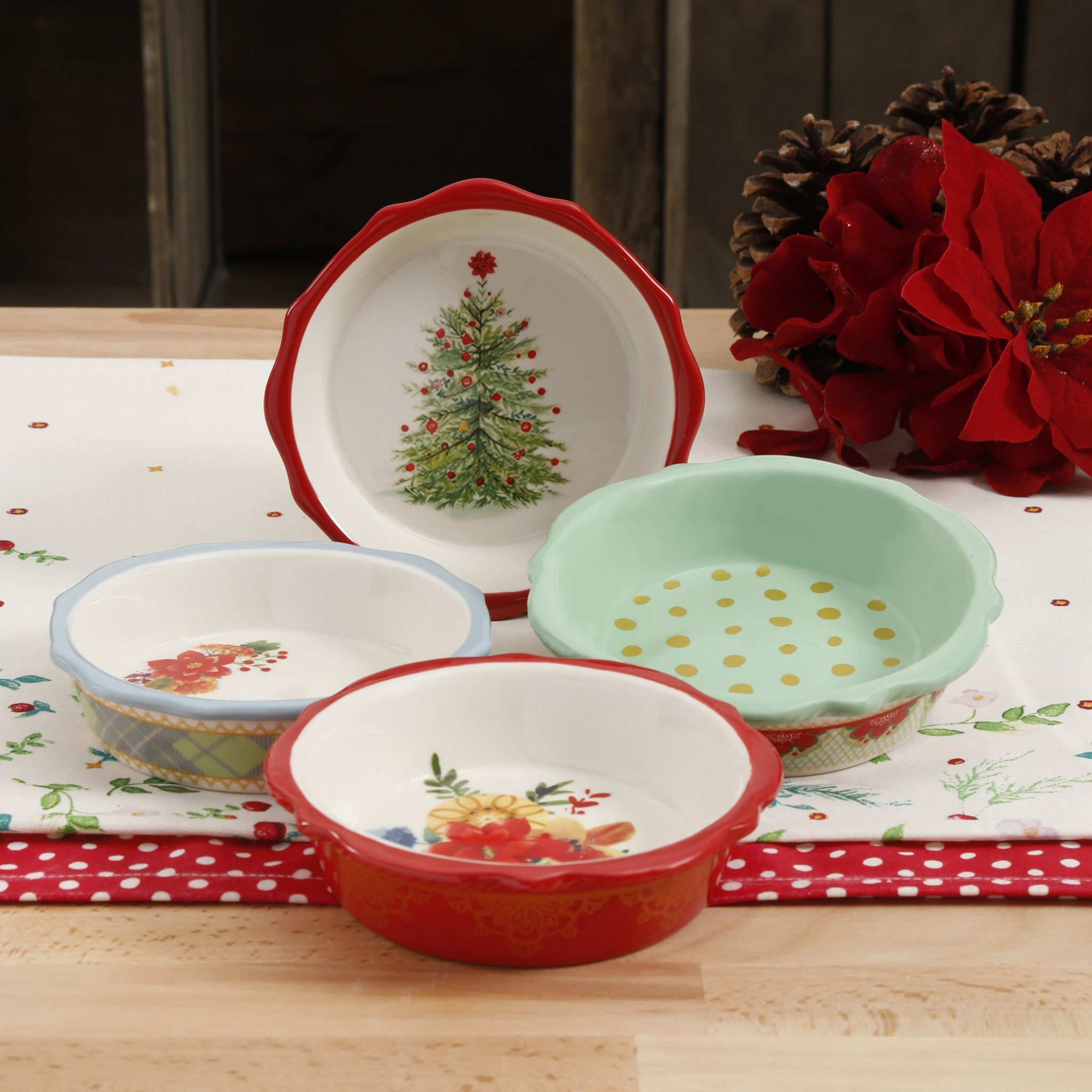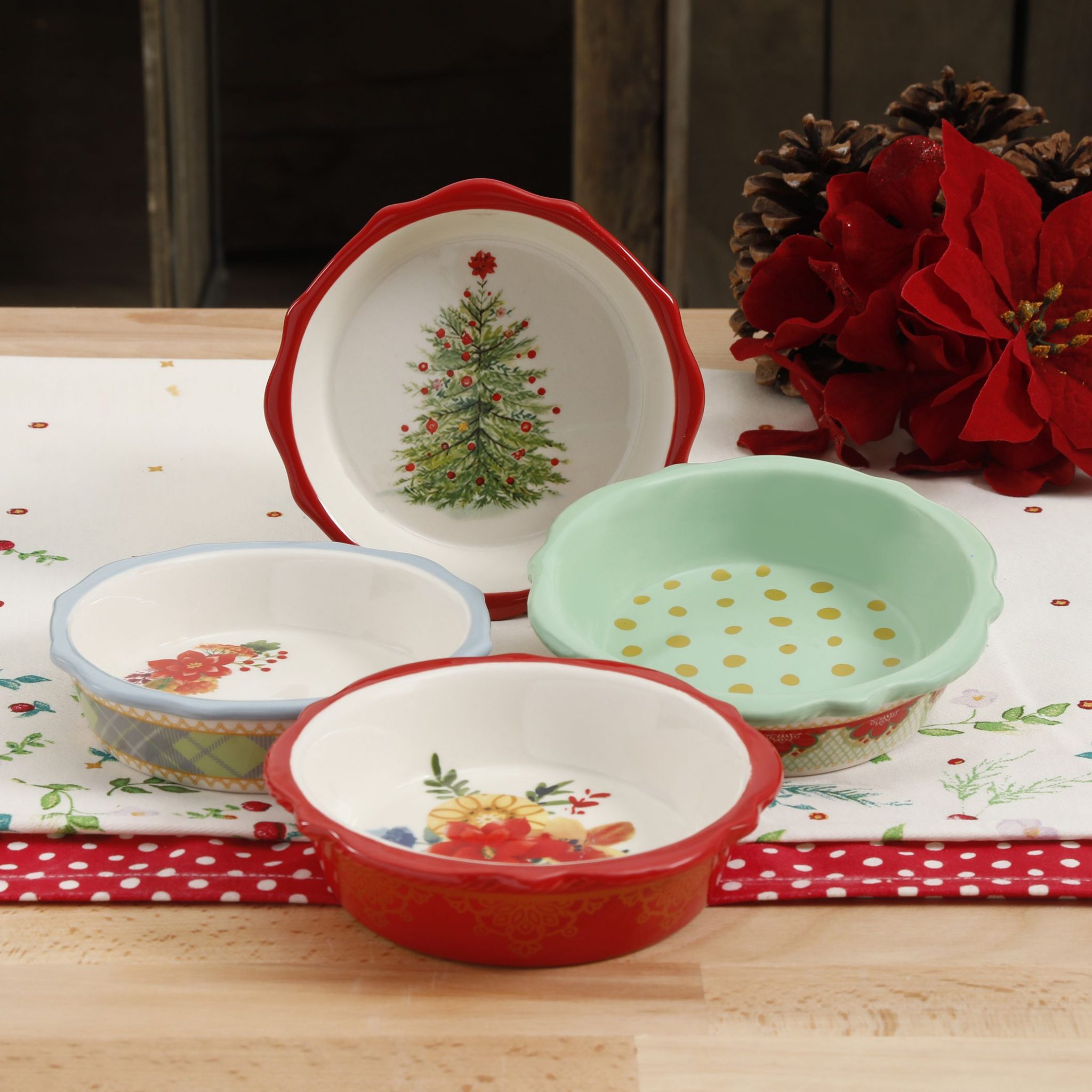 These mini pie plates are absolutely perfect for holding your pie slice right in place. They can also obviously be used for other foods as well! They're going for only $8.88 right now.
Holiday 19oz Mugs, Set of 4
Everyone loves adding to the mug collection with a little Christmas edition cup. These delicate little mugs are going for $24.88 right now and there's definitely enough included for the whole family to enjoy a nice cup of hot cocoa!
The Pioneer Woman sells a ton more products on her official website ranging from pasta bowls to storage jars, to mug racks. It's pretty much everything a homeowner and lover of cooking could dream of and you've definitely got to get your hands on her holiday collection, especially at such awesome prices! You can check out all from The Pioneer Woman on Walmart.com.
Please SHARE this article to spread the news about the new half-price holiday collection!