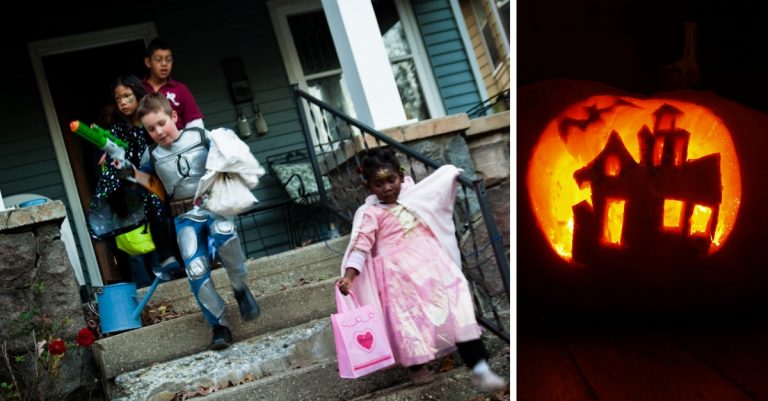 You might not think of Halloween etiquette rules, but there are some you should follow each year. To avoid making a fool out of yourself or hurting someone's feelings (or health), you might want to read this before Halloween every year.
Here are the top Halloween rules you should always follow.
1. Don't guess what a costume is
If you aren't completely sure what a costume is, don't guess. Ask the child instead. They may have spent many hours working on it and would be crushed if you assume they are something else.
2. Don't bring bloody decorations into the office
Even if you love scary and gory decorations, don't assume that others do. Your co-workers might not want to look at them and the decorations may scare them or gross them out. Stick with cuter decorations for the office or hide them in your office or cubicle where only you can see them. Also, remember that really loud Halloween decorations should be left at home too.
3. Don't wear an offensive costume
Just because a costume makes you laugh, don't assume that everyone else will laugh. Stay away from racial stereotypes, religious quips, and otherwise offensive material. If you have to question if you should wear a costume to a party or not, just don't wear it. If you really love it, save it for friends or family that will not be offended.
4. Remember, nothing is private anymore
If you wear a costume to a party that you wouldn't want your boss or family to see, just don't wear it. Chances are you'll get into some pictures and someone might end up seeing them.
Read onto the NEXT page for more rules you need to know!