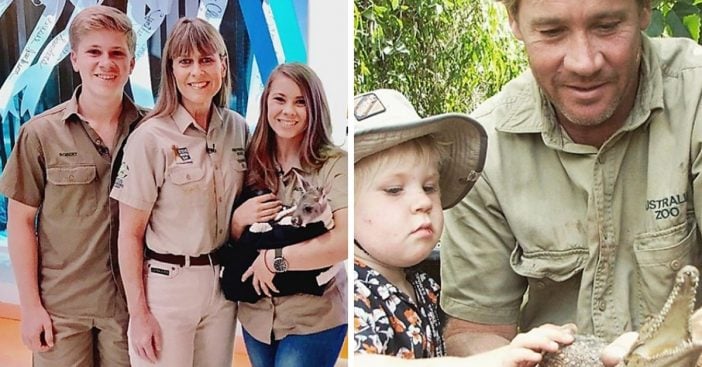 Robert Irwin, the 14-year-old son of the late Steve Irwin, was recently on The Tonight Show Starring Jimmy Fallon. He proved that he is following in his father's footsteps and brought on some unique animals to the show. Jimmy was impressed, however, the other guest on the show that night, Kevin Hart, was pretty terrified.
The first animal Robert brings out is a baby ostrich named Gisele. While most people might say how cute it was, Kevin Hart runs away and won't come near the baby bird. He is clearly not an animal person. We feel bad for him, but also, it is pretty hilarious to watch Kevin freak out!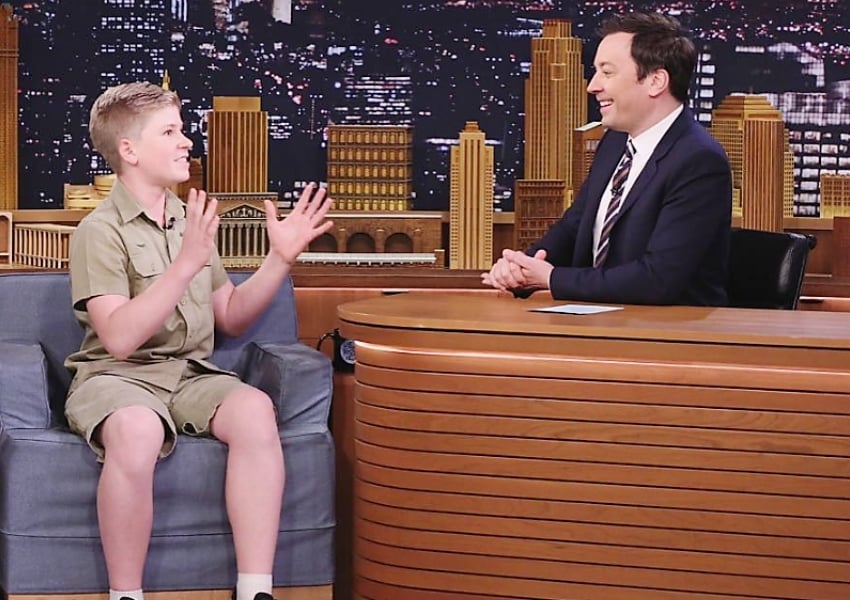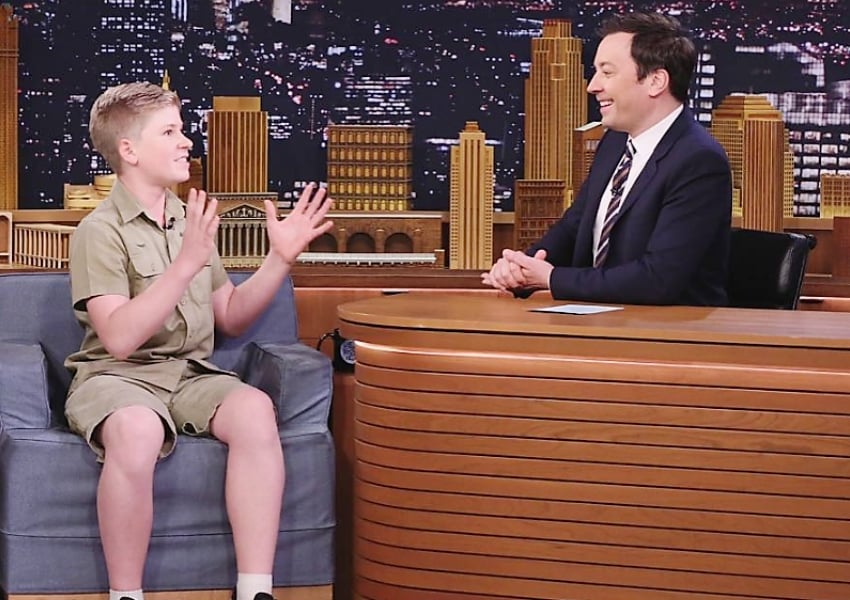 The next animal that Robert brings out is a snake named Lebron. Kevin is not having it! Jimmy tries to convince Kevin to hold the snake, but he won't. They bring out another snake named Elvis and then Kevin really freaks out. Jimmy is brave and actually holds a snake. Would you ever hold a snake?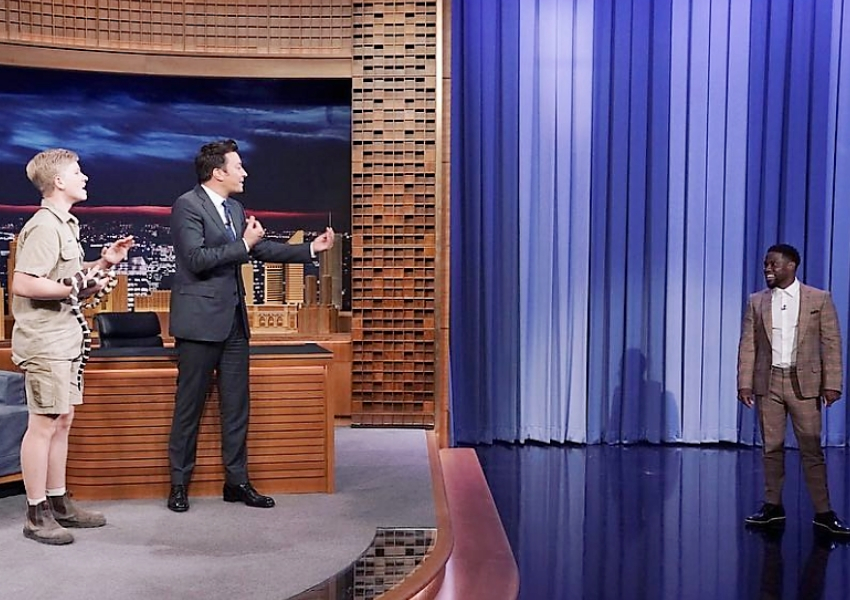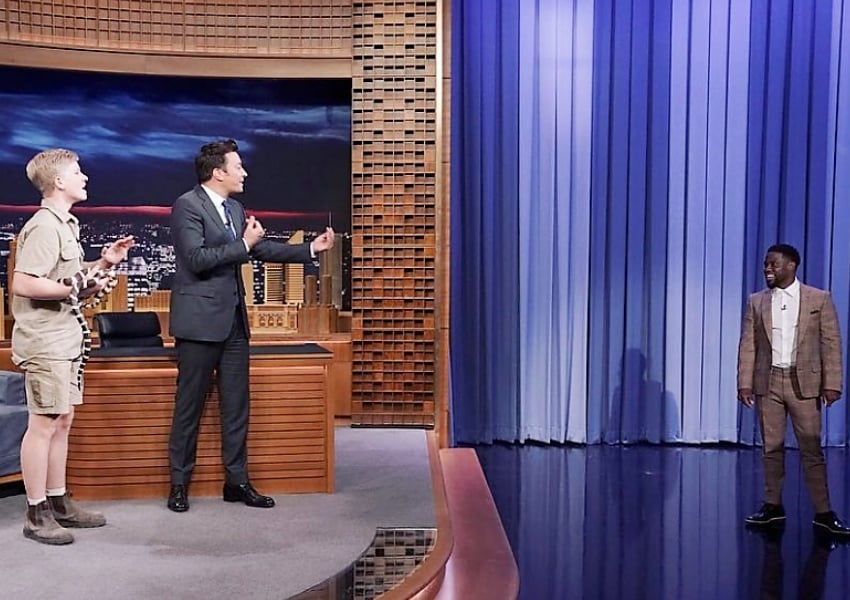 Check out the video below to see what other animals Robert brings out and see Kevin's reaction to them! Can you guess what animal Robert brings out next? Do you think Kevin will like any of the animals that come on stage?
Robert also talked about the Irwins new show coming to Animal Planet. The family is following in Steve's footsteps. Their new show will be called Crikey! It's the Irwins and will premiere on October 28 at 8 p.m. It will show the Irwin family (Terri, Bindi, and Robert) as they care for over 1,200 animals at the Australia Zoo in Queensland.
Steve Irwin passed away in 2006 from a stingray injury. Robert was only about two years old at the time. Clearly, Steve's death did not scare away the Irwin family from working with animals. Steve and his family were the stars of the show Crocodile Hunter that ran from 1996 to 2004. They had a special in 2007, honoring Steve. The Irwins seem excited to return to television screens over ten years later.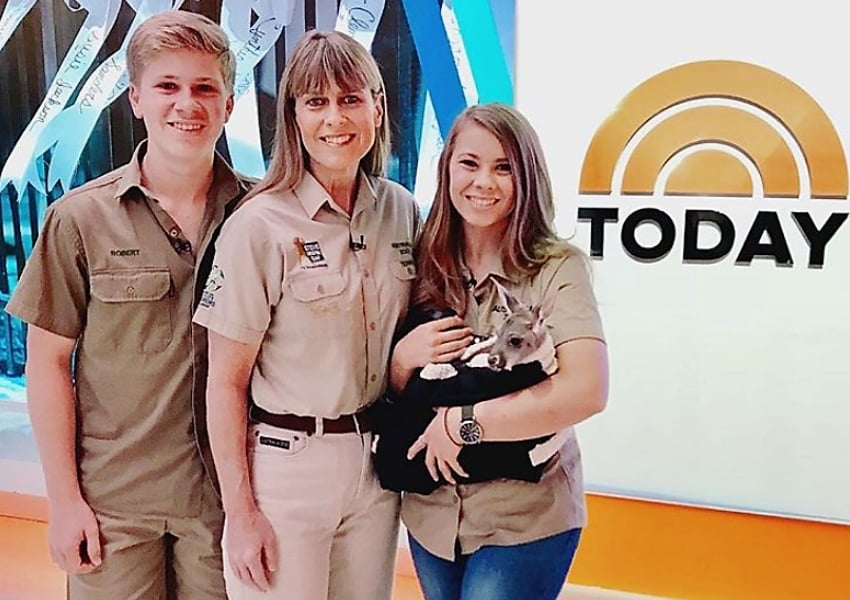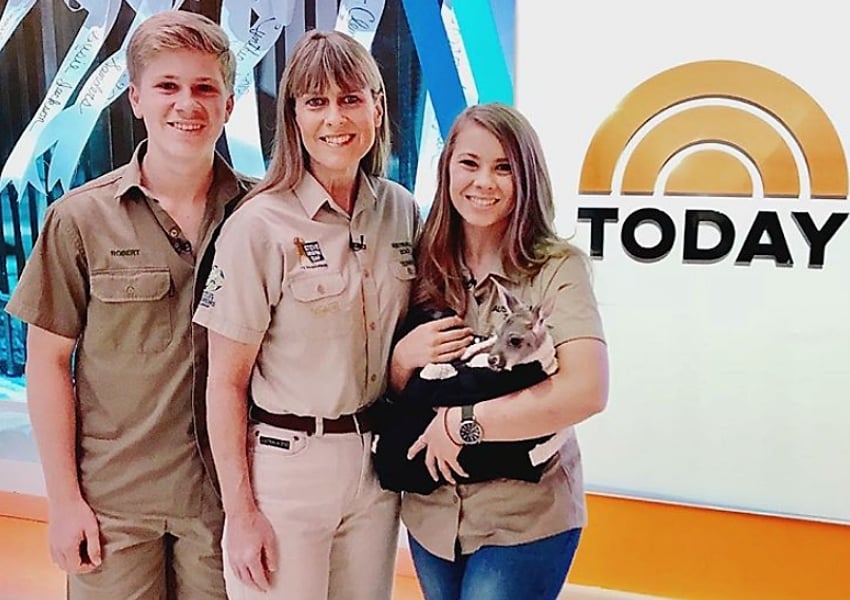 Bindi Irwin now works at the zoo's wildlife hospital, while her brother Robert works with crocodiles, as his father did. They are very happy to be following in their father's footsteps and love animals.
View this post on Instagram
We are so excited to see the Irwin family back on television, but we still miss Steve Irwin! What do you think about the Irwins having a new show on Animal Planet? Will you watch it?
If you enjoyed this article, please SHARE with anyone who loves the Irwin family!