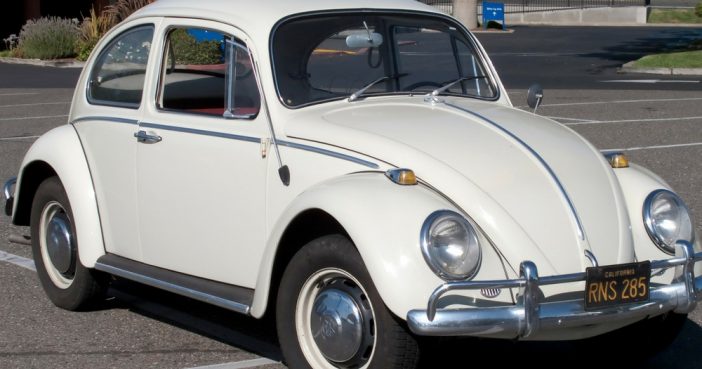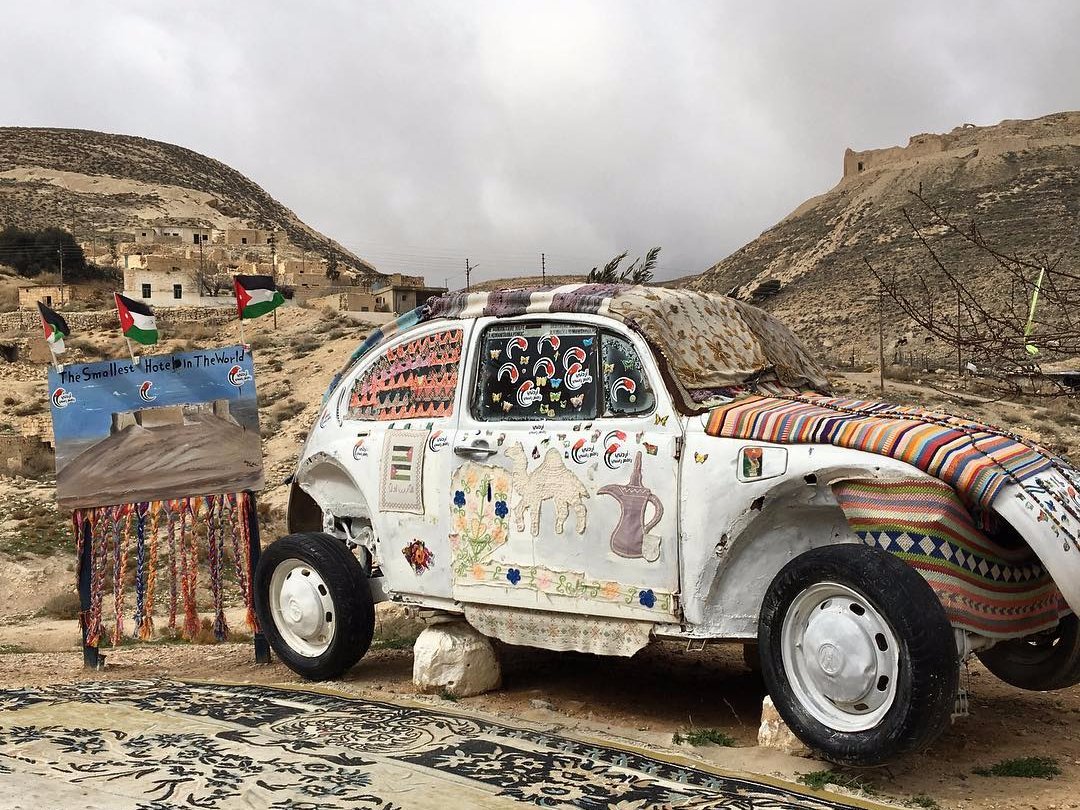 There's another hotel trying to compete for the title of the world's tiniest accommodation.
A hotel created out of an old Volkswagen Beetle in the middle of the Jordanian desert claims to be the world's smallest, inviting only two guests at a time to enjoy its cozy interiors.
Mohammed al Malaheem created the hotel back in 2011, taking the car and decorating it with hand-embroidered sheets and pillows to create the private retreat for two, according to CNN.
Al Malaheem told the publication he created the accommodation as a way to show visitors how stunning the area can be.
https://www.instagram.com/p/BTCWczgAUKq/
"This village is my homeland, I was born here, I grew up here, I lived here," he said. "I wanted to start a project that improves its situation and places it on the tourism map because it truly overlooks some of the most beautiful scenery in the region."
The hotel sits in the desert village of Al Jaya, where visitors will find a serene remote landscape and the 12th- century castle of Montreal.
Below the castle, you'll spot the car, which has a sign next to it claiming it is the world's smallest hotel and a "lobby" in a nearby cave where al Malaheem will serve guests local beverages and snacks.
There's a little kiosk offering antique jewelry, artifacts, and copper items travelers can buy as souvenirs. Al Malheem told CNN he and his family will also prepare guests a Jordanian breakfast or lunch.
Peek inside the car and you'll find an array of notes and photos from past guests lining its interior.
While space is tiny, al Malheem is planning to add several other VW Beetles to the mix to allow for more guests to stay at a time, according to CNN.
The Eh'häusl Hotel in Amberg, Germany currently holds the Guinness World Record for the world's smallest hotel, with a total floor space of just 173 square feet (53 square meters).
Rates start at around $56 per night.
Converted VW: Mohammed Al Malaheem, also known as "Abu Ali," has turned his Volkswagen Beetle into "the smallest hotel in the world."